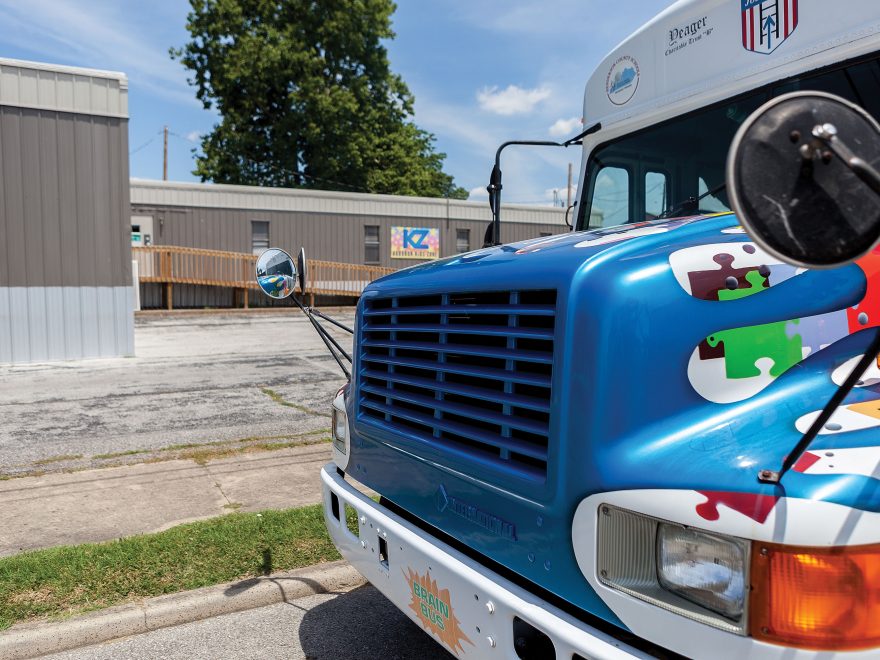 Summer was full of fun and games for most kids, but it was also a time when some may have slacked in their reading. Studies show that children who don't engage in reading and creative thinking during their summer breaks often return to school to find a slide in their reading ability, known as "summer slide." However, children who took advantage of the great opportunities Henderson presented this summer will discover that not only did their reading skills improve, but their creative thinking and problem-solving skills have also improved.
Preventing summer slide proved to be as easy as ABC for many children in Henderson. A- Audubon Kids Zone, B- Brain Bus, C- Community Centers like the John F. Kennedy (JFK) Center and the Henderson County Public Library (HCPL) provided numerous free activities and programs for children to read, explore, and learn something new over the summer.
A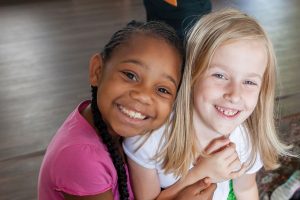 Audubon Kids Zone (AKZ) opened in March and was designed to help children succeed, with no exceptions, and no excuses from birth to career, according to their website. Several years ago, Rob Carroll, principal at South Heights Elementary, and other concerned teachers took a couple of students under their wings and decided they would follow them all the way through their life and try to help them in any way they could. Today, those students are either in high school or college and are doing great.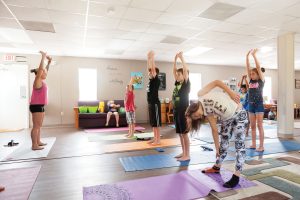 "Even though 93% of our kids are born into poverty, 100% of them were born to be incredible if they are given the same beliefs, high expectations, love, support, and understanding and placed in a caring environment," Rob explained. "Many (students) just lack stability and access to the things they need."
Engage Henderson (a group of community organizations, concerned residents, and local leaders who wanted to improve the East End of Henderson) merged with South Heights Elementary and agreed to take a 10-by-10 block area and help those kids from conception until adulthood creating the AKZ. AKZ has some funding, but it is mostly volunteer based. "It was all about getting the right people around the right table at the right time," said AKZ Program and Operations Manager Tammy Sutton. "When we all came together the energy took form as progress."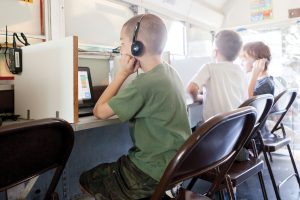 Tammy runs the center and is also a therapist who leads a family group on Monday afternoons. She helps teach children coping skills and is there if they ever need anything. Tammy added, "We went to each kid and asked them what they wanted and needed to be successful. It's not a community center; kids are not just dropped off. It's about what each kid needs one by one and trying to provide that for them."
AKZ has yoga classes for parents and children, tutoring, art sculpture, visual arts, drama, songwriting, and science, technology, engineering, and math (STEM) classes, construction, and cooking classes. Their classes are limited, but their summer sizzle events on Thursday nights were open to everyone and proved to be a big success for not only the East End but for everyone who attended. They also have bookshelves full of books and a list of Accelerated Reader (AR) books in the reading room. Accelerated Reader is software for K-12 schools designed to monitor the practice of reading.  Students select AR books for their reading level, read the books, and then take a comprehension test on the computer. Each book's points are based on its length and reading level.
B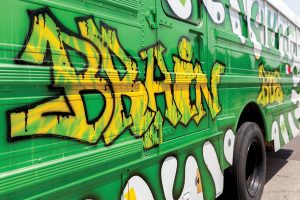 The Brain Bus was another way children got to use their brains this summer. "The Brain Bus is a mobile technology lab that travels to various areas in the community offering educational enrichment opportunities to students in pre-kindergarten through high school," said Henderson County Schools Public Information Officer Megan Mortis. "It started as a Henderson Leadership Initiative project back in 2010 to ensure that kids are reading and learning even when they are on break. Each summer (the bus) visits places like the AKZ, (John F. Kennedy Community Center), several schools and daycares, and even some apartment complexes around Henderson."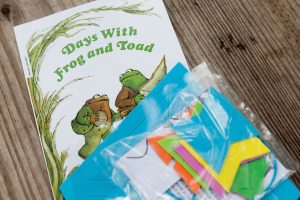 The bus has been stripped and lined with computers with a bus driver and staff assistant who are there to help the children. The bus is free and open to all children each summer. "Kids got on the internet, played games, did research, took their AR tests, and some were even able to register for classes this year," added Henderson County Schools Public Relations Officer Cindy Williams.
C
The HCPL also had summer reading programs for children and teens, and the outreach program visited the JFK center, many schools, and several daycare centers each week to get children reading. A new theme was explored each week and lessons were designed around developing problem-solving skills. Monday nights were for the family fun series, and reading in the park was on Tuesday and Thursdays where kids had a book read to them and then they got to meet a character from the book. An art project also followed the story.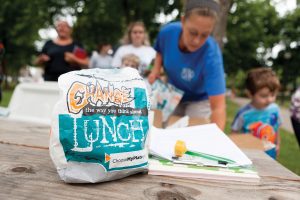 "We wanted to include everything in our summer reading programs," Children's Services Manager for HCPL, Danielle Anguish, further explained. "It had to be interesting and fun for them to continue developing their math skills and creative thinking. We even included a teen summer program where teens developed their home economics or domestic science skills they'll need for managing a home in their adulthood. We also had the computer lab where kids played games, read stories, and took their AR tests."
Henderson County Schools also offered summer classes and the summer feeding program provided breakfast and lunch to each of the locations listed above. Reading was fun and exciting for the children who visited the ABC's of Henderson this summer.
Join our list
Subscribe to our mailing list and get interesting stuff and updates to your email inbox.