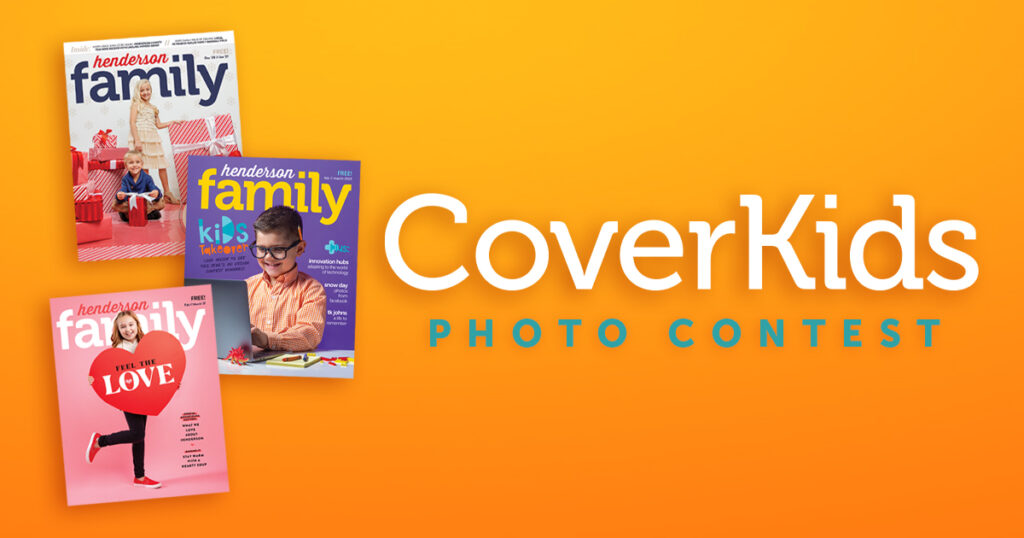 After a crazy year, the staff at Henderson Family has decided to have a little extra fun!
Along with our 2nd Annual Family Favorites contest, we are announcing the 2021 CoverKids Photo Contest. The winning child will be featured on the cover of our August/September issue featuring the Family Favorites winners of 2021!
Rules
By submitting photos to Henderson Family Magazine, you grant Henderson Family Magazine a perpetual, royalty-free license to use, reproduce, modify, publish, distribute, and otherwise exercise all copyright and publicity rights with respect to those photos at its sole discretion. If you do not wish to grant Henderson Family Magazine these rights, it is suggested that you do not submit photos. We reserve the right to select, edit and arrange submissions, and to remove images from the contest at any time at its sole discretion. Entrants warrant they own all rights to the photo they are submitting. All entrants must be residents of Henderson, Kentucky, or Henderson County, Kentucky. Only children 12 years and younger are allowed.
Please only submit one photo for each child. If multiple photos are submitted, the first submitted photo will be used.