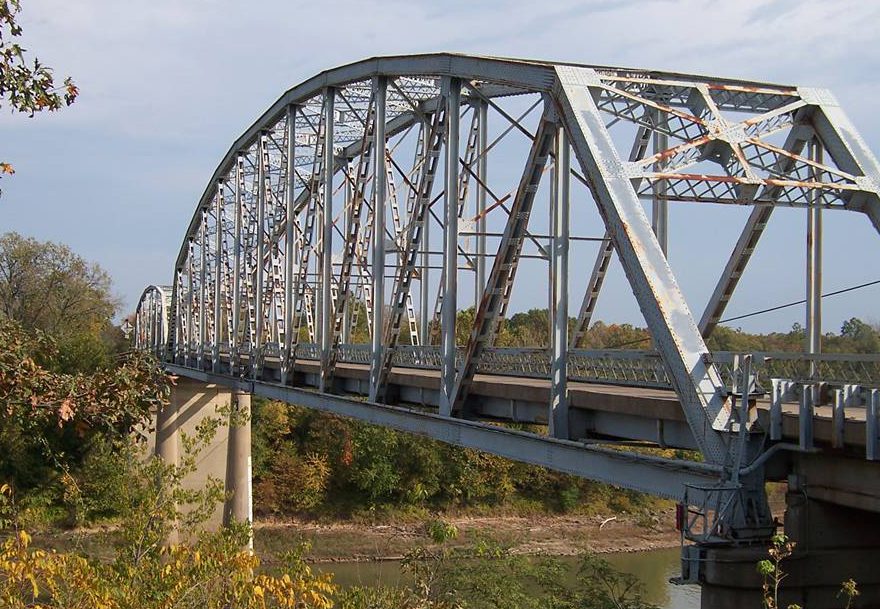 The Kentucky Transportation Cabinet plans to restrict traffic to one lane on the US 60 Green River "Spottsville" Bridge on Wednesday & Thursday, October 4 & 5, 2017.
Work zone lane restrictions on the US 60 Green River "Spottsville" Bridge are to allow a detailed inspection of the bridge.  Climbers will be inspecting the bridge structure and inspectors will use a man-lift under the eastern bridge approaches to help reduce the time lane restrictions are required.
Motorists should be alert for one lane traffic with alternating flow controlled by flaggers between about 8:30 a.m., CDT, and about 2:30 p.m., each day.   Appropriate caution is required where equipment, flaggers, and inspection personnel are along the roadway in close proximity to traffic flow.
The US 60 Green River "Spottsville" Bridge is located at US 60 mile point 19.388 in Henderson County.  Also known as the Spottsville Bridge and the Richard W. Owen Memorial Bridge, the 1,102-foot structure with a 359-foot main span was built as a toll bridge and opened to traffic in December 1931.  Tolls were removed in August 1945.
Approximately 3,000 vehicles cross the bridge in an average day.
The US 60 Green River Bridge at Spottsville is 9 miles east of the US 41/US 60 Cloverleaf at Henderson and about 6 miles west of the Henderson-Daviess County Line.
The Spottsville Bridge is at Green River navigation mile point 8.6.
Join our list
Subscribe to our mailing list and get interesting stuff and updates to your email inbox.