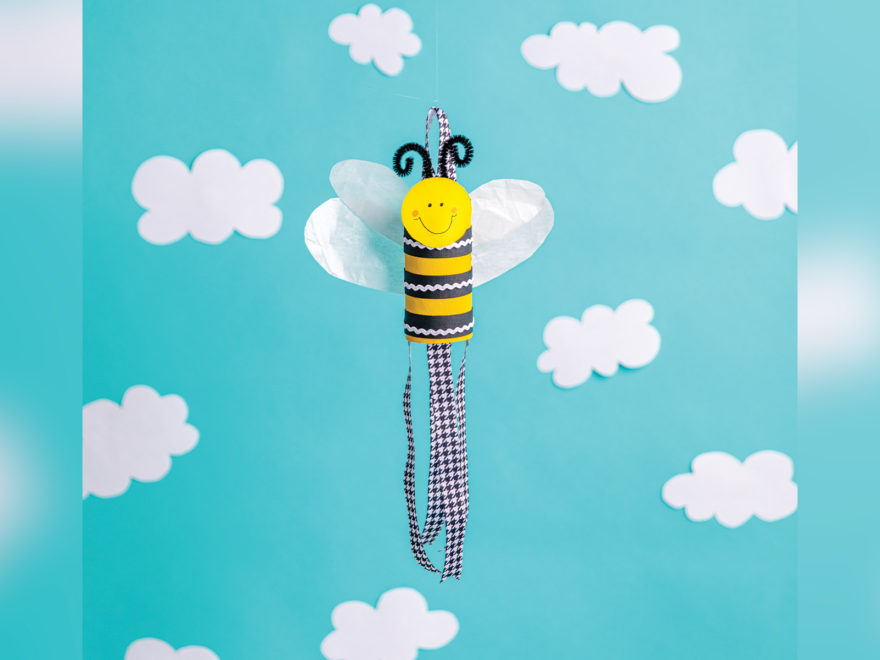 By 4th grade student Grace Millay  |  Photo By Jamie Alexander
Today, I am going to show you how to make a bee. This can be a fun summer craft. Have fun!
-Paint a toilet paper roll yellow.
-Cut black construction paper into three strips.
-Glue the strips on the toilet paper roll.
-Then, take a piece of yellow construction paper and cut out a circle.
-Then glue it on top to make a head. Draw a cute face!
-Cut blue construction paper to make wings.
-Then take black pipe cleaner and make them into antennas to decorate.
Join our list
Subscribe to our mailing list and get interesting stuff and updates to your email inbox.
Reader Interactions