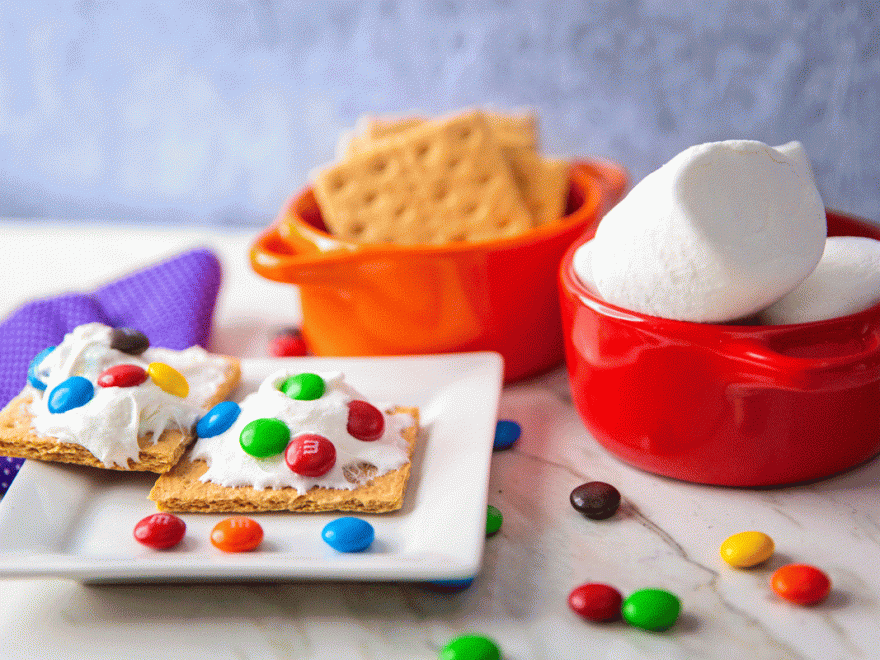 Macie Nally, age 8, said this recipe is something she made up on her own while experimenting with s'mores in the kitchen. She added her favorite candy in place of the Hershey chocolate bar to make this yummy, and colorful, s'more with a twist. Enjoy!
Ingredients:
» M&Ms
» Marshmallows
» Graham Crackers
Melt the M&Ms and marshmallows together and spread on graham crackers!
Join our list
Subscribe to our mailing list and get interesting stuff and updates to your email inbox.
Reader Interactions