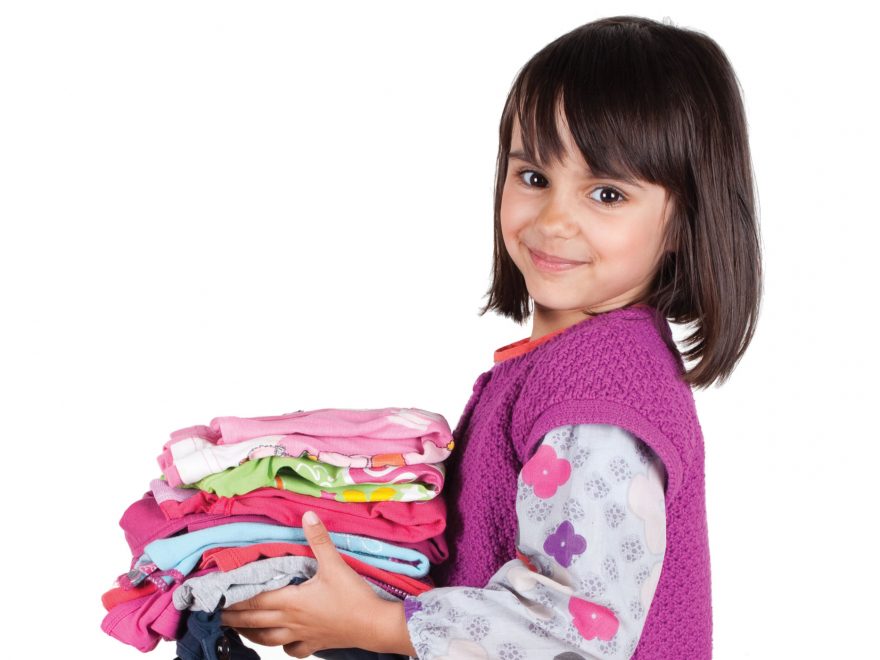 Q: I have two kids, ages 9 and 13. I cannot get them to help with chores. I have tried offering them money. I have taken stuff away. It probably does not help that I am a clean freak. So that means I am exhausted from cleaning all the time. Is there something new you can suggest?
A: I think this is a problem that every parent has to deal with at one time or another. I feel like many of my answers go back to knowing your child and figuring out what motivates them. When I was teaching parenting classes, I had a parent that took it to the extreme. She told her child that she only washes clothes that make it in the hamper. Of course, this child never did put her clothes in the hamper. So mom folded the dirty clothes and put them back in the drawer. The day the girl needed her cheerleading outfit, it was wrinkled and smelly. It was the mom's triumphant moment when she got to say, "I only wash the clothes that make it in the hamper!" And that mom reported to class later that clothes were making it in the hamper now. I think you should talk to your kids about how everyone has jobs in order to make your home run properly. And if one person doesn't do that job then everything gets turned upside down. You can also offer extra opportunities to make money by doing chores that they are not responsible for and if they do those, they can earn extra money. Another strategy is to tell them what YOU will do. I wash the clothes that get in the hamper. I take kids to the movies that do their chores. You can try to think of something that you are responsible for and you don't do it. See what happens when you do not do something that they count on. Show them what it looks like when not everyone pitches in. I hope something in here will help make your life better.
---
Q: I have a 12-year-old daughter and she has been wanting to watch the Netflix series, "13 Reasons Why." What is your opinion and do you think it is harmful for her to watch? I have heard several different opinions.
A: This is a difficult question to answer. There has been a lot of talk about this series at school. I have talked with other professionals and guidance counselors regarding the show. There is not one answer that is 100% the right answer. I know some people think that the show glorifies suicide and makes it appear glamorous. Other people I know think that every child of appropriate age should watch it because the content is so valuable and teaches such a good life lesson. Then you might wonder what is the appropriate age? I know many middle school age kids are watching this show. I really think it depends on the maturity level of your child. There have been some parents that did not know anything about this show and when they find out everything that it contains they freak out that their child has watched it. You should know ahead of time that the show has sex, drugs, and a very graphic suicide seen in the movie. My own advice is you know your child and you know if this is something that could scar them or could be beneficial. My biggest piece of advice is if you let your child watch this series watch it with them. Be there to explain some of the more difficult parts and be there to answer questions. Be there to explain why this is so important not to bully other people. I think if you watch it with them then this series could be beneficial to teens. I would not let my child watch it alone unless they were much older and in high school. For me the middle school age (12-14) is not able to process a show like this without some guidance. However, you are the best judge and doing your research is very important. Great Question!
---
Q: My 3-year-old is always biting and hitting. He gets spankings, time outs and I even take away whatever he is playing with and put it up. Nothing seems to faze him. What else can I do? He just seems so little but it is becoming an issue.
A: As far as the actions that your child is showing, those seem to be in line with his age but it is great that you want to get it under control now. I hope that on the biting, it will be something that he will grow out of, but I am sure as a 3-year-old that his bite hurts. I remember when my daughter would hit, I used to smack her hand and say, "We don't hit." And she would always look at me so strangely. One day, I was just thinking that is the dumbest thing– I am saying, "We don't hit" as I hit her hand. Absolute madness on my part. I never did that again. Talk about confusing a child. It reminds me of when people bite their child back to make them stop biting. Noooo! You remove your child from wherever they are when the hitting occurs. If they hit you, put them in timeout, somewhere that is safe and they will not get hurt. What you want your child to remember is it is not fun to throw a fit and hit when no one is watching. There are times when you see people deal with a situation like this and they embarrass the child. My suggestion is you get up and remove the child and you remove the attention that they are getting. Then the child starts to think, when I hit my mom, I go to time out. I am by myself and I do not like it. Children always want to be with their parents (that is up until a certain age!) Best of luck to you.
Join our list
Subscribe to our mailing list and get interesting stuff and updates to your email inbox.
Reader Interactions