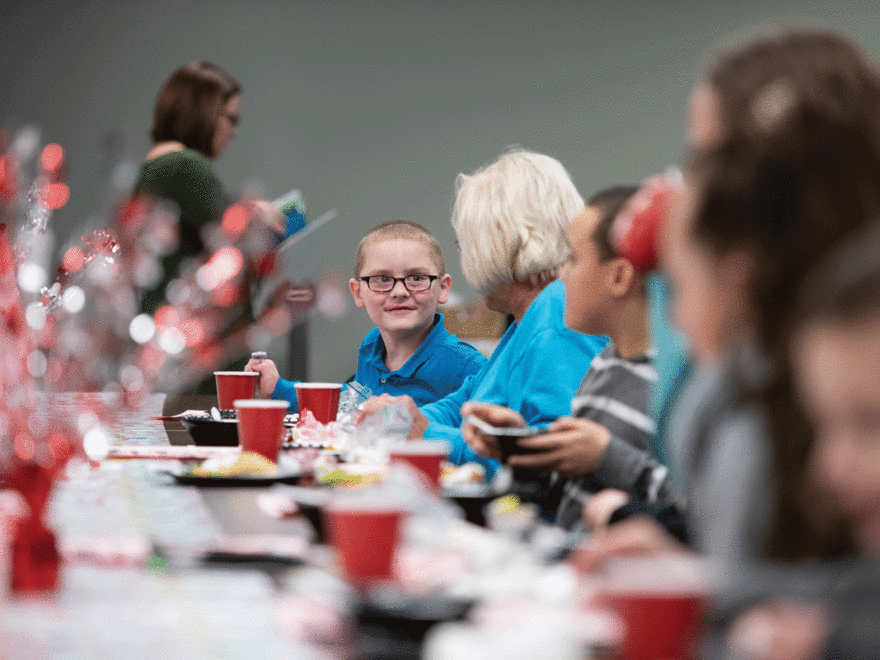 Contrary to what you may think, many kids are not raised by their parents.  
"We see an increase in relatives raising children in Henderson County and the majority tend to be above 50," said Melissa Walker, Family Resource Coordinator.  Some are grown parents, aunts and uncles who step up to the plate.  "Many already have grown children so this is a new role for them and things are different now than when they raised children from technology to the way things are done in school and the available resources," said Walker.  One of the best resources is the networking group.  
A Way to Offer Support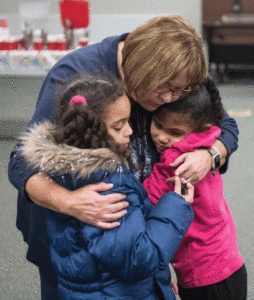 There is a new program offered to families in our community called Relatives as Parents Support Group.  It is geared towards the special people who are raising a child of a relative who may appreciate the opportunity to learn about resources available to them.  Whether you are looking for referrals to community agencies, interested in meeting other caregivers, want a light meal or fun door prize or just some extra support, there will be something to gain from attending.  Childcare is also provided for kids between ages 4 and 11.  "We try to touch different areas like mental health issues, technology, internet safety, self-care and changes in Medicaid and insurance," said Walker.  
Remember that every child is in the situation for a different reason.  "Some are placed in care because the parent can no longer provide services for the child; some are removed and displaced with the closest relative; some parents have been incarcerated; and some family members have passed away," said Stephanie Dowell.  What they have in common is that all kids raised by a relative have potential to succeed.  "Structure and getting a good routine down is a big part of it," said Mary Bullock, Family Resource Coordinator.  Being a relative who cares for a child is not a task to be taken lightly.  "They are taking on a big responsibility taking on a child that is not theirs, so we talk about the importance of taking time for themselves and to be alone and also time for the adult and child in the situation to be together," said Dowell.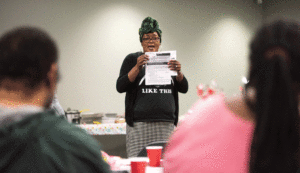 Being Involved
Be involved in the child's life.  "Communicate with your kiddo and if you think something is off, try to talk with them or with a guidance counselor who may have more of a mental health or counseling background," said Bullock.  Reach out to the school.  "We have a family resource center in every school in Henderson County so I recommend you educate yourself, come to the support group and know you are not alone," said Walker.  You want to be sensitive to what the child has gone through.  "A student that is in this situation has experienced some sort of trauma whether it is their parent put in jail and being removed or somebody passing away and that will affect them differently based on how they embrace it," said Dowell.  Often the effects are long-term.  "Childhood trauma can affect your health and happiness later in life, and we try to educate adults on that so they can watch for some of those things in the children," said Dowell.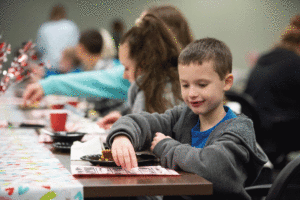 Considering that 7 percent of children in our state live with a relative in a home where a parent is not present, if you can relate to this article you are not alone.  Meetings are the first Thursday of each month at 5:30pm at the HCS Professional Development Center, located at 631 N. Green St.  It can also be comforting for your child to meet others in his shoes.  "Do your best because as long as you are putting forth some kind of effort it is going to show," said Bullock.  
Jamie Lober, author of Pink Power (getpinkpower.com), is dedicated to providing information on women's and pediatric health topics. She can be reached at [email protected]
Join our list
Subscribe to our mailing list and get interesting stuff and updates to your email inbox.
Reader Interactions