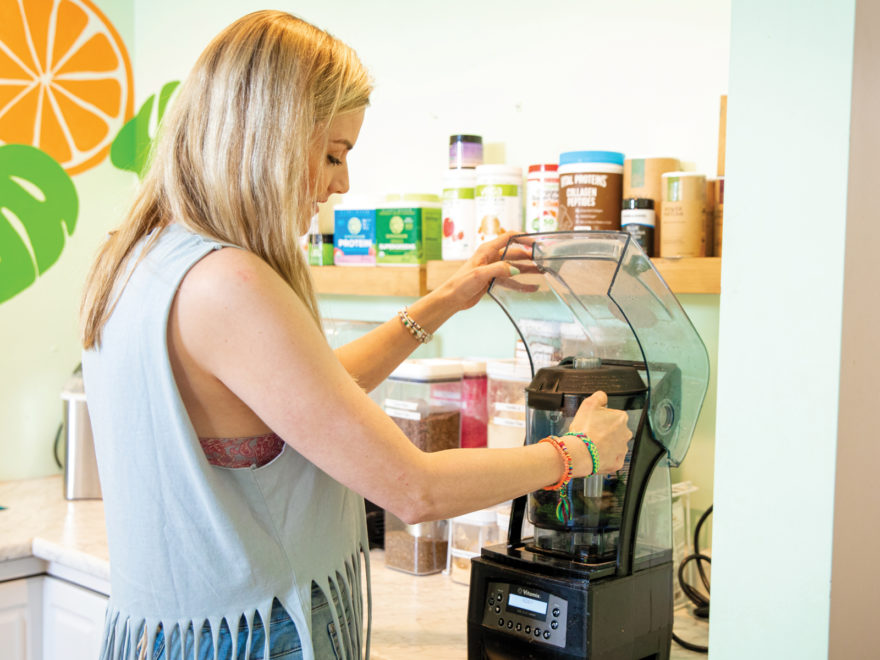 Photos by Jamie Alexander
Eating healthy has been an easy way of life for Hendersonian, Emily Hunter. Originally from Texas, Emily moved to Owensboro at the age of 7 and recalls having the influence of home cooked meals and a love for vegetables and salad bars since a young age. Emily, her husband and their four kids moved to Henderson from Evansville seven years ago, never knowing Henderson would be the place her true calling would become a reality.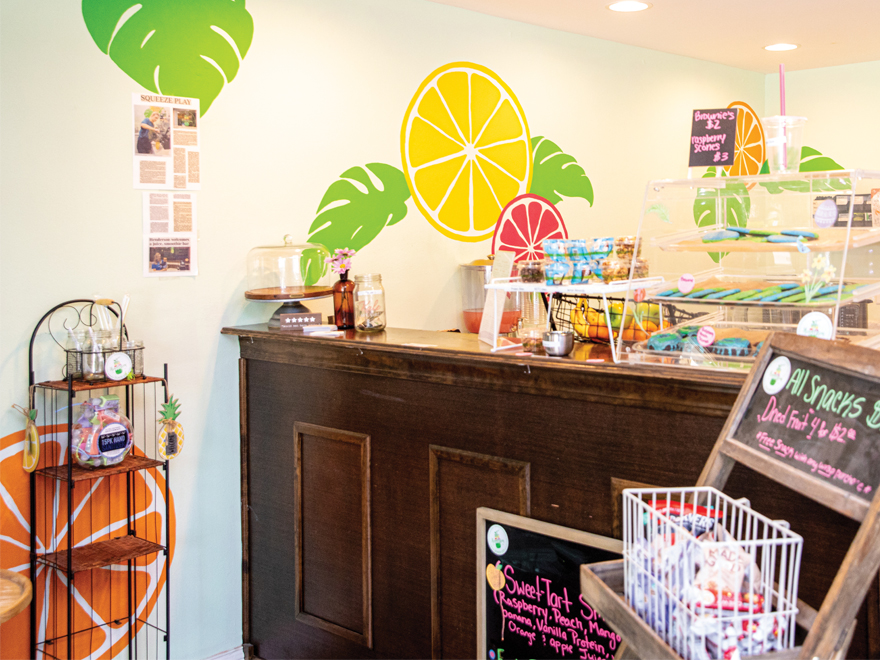 A Passion to Help Others
Emily always knew she wanted to help others, so she decided to apply for nursing school and pursue a career in the medical field. Emily completed her nursing degree in Evansville. She has been a registered nurse for nine years, and worked at Select Specialty Hospital in downtown Evansville in critical care for six years. 
While Emily was enrolled in nursing school, her love for natural eating and a healthy lifestyle continued to grow, and a year into nursing school, she knew she wanted to be a health and wellness coach to help others reach their goals. She was learning so much from a medical standpoint, but also within her personal life, too. When it came to being a mother, she was mind blown by the benefits of breastfeeding. This is when she really began researching. "It was so cool to me that so many health benefits come from eating natural," Emily explained. The more she learned, the more she wanted to share with others. Not yet through nursing school, Emily began her journey as a health and wellness coach through the Institute for Integrative Nutrition to receive her certification, which took her a year to complete. 
Investing in the Health of Others
Upon graduating nursing school, Emily began working on her business as a health and wellness coach. She would host workshops on healthy eating, and that's where people learned about her. She promoted her workshops on Facebook and when the workshop was over, she would tell everyone she was offering health coaching. 
During her workshops, she taught on topics such as sugar detoxing, clean eating, plant-based meals, kicking the caffeine, eating for energy, eating for intuition, etc. She broke it up into a different series each week.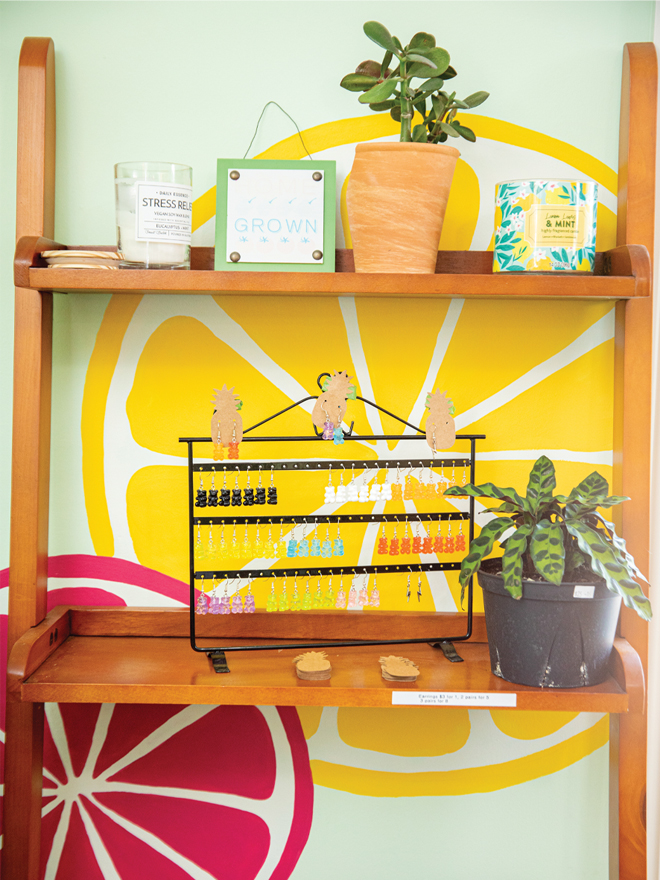 For those she worked one-on-one with during her time in health coaching, she would go more in-depth with these topics of interest.  She offered six month coaching packages, in which she would meet her clients every two weeks for six months. "It takes 90 days to build a habit and six months is long-term. You are probably going to stick with it," Emily said. By six months, Emily felt her clients were equipped to make those changes every day on their own. She would talk to her clients about nutrition, and typically worked with them on a plant-based diet. Her clients would go on grocery tours with her, and she would teach them how to shop and cook. "Learning how to cook for themselves is a game changer," Emily explained.  
The most challenging aspect of being a health and wellness coach from Emily's experience was feeling like you aren't able to help people because you can only do so much as a coach. It is up to the client to take everything they have learned, with your continued support, and live out what they have been taught. "It is a lot of work to break someone down," she explained, but "anyone can transition to this type of lifestyle."
Emily enjoyed her time as a health and wellness coach, but with four kids, it wasn't something she could do full-time. She had to remain working as a nurse until doors opened that finally allowed her to do what she was called to do, and this is where her true calling began.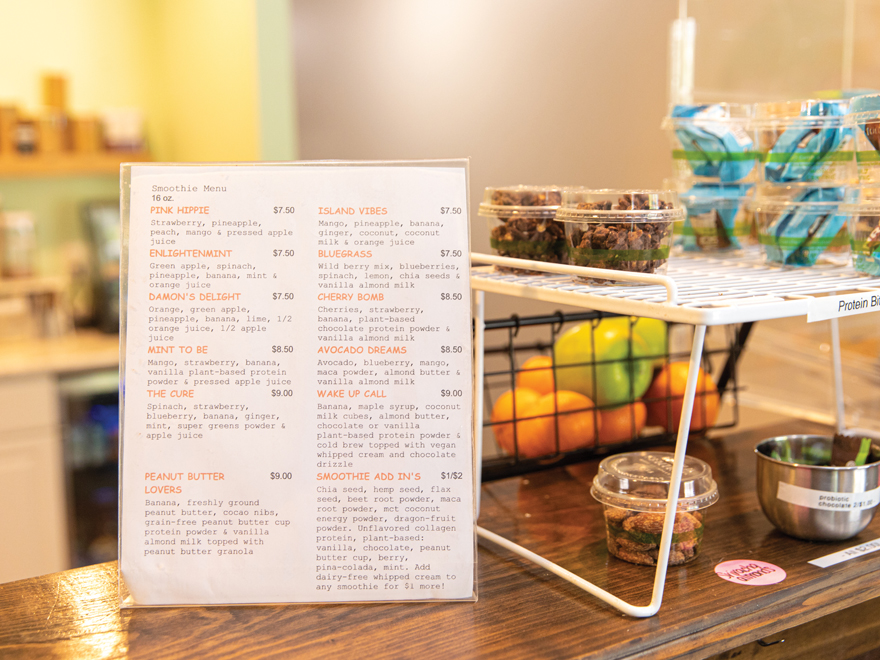 Making a Dream Become Reality 
"I love to make smoothies. I love to make juice. I knew I was going to have this someday, but it was just like how is it all going to work out?" 
Before Henderson Juice Co. opened, Hendersonians were already familiar with Studio 3 in downtown Henderson. During this time, Emily was offering workshops in the Evansville area, and the owner of Studio 3, Erin McKee, asked Emily to do a workshop with her.  Emily asked Erin, "Do you think what I want to do would work here?" Erin always wanted something like that in the space, so she told Emily she would speak to the owners of the building, Martie and Tim Gregory. Emily said she told them, "I want to turn this into a juice bar, and they were like go for it. The next thing I know I'm signing a lease. From that moment on, we started ordering juicers and blenders. It's crazy how far this has come," said the proud owner. "They believed in my vision when I first met with them and have been supportive ever since."
Emily opened Henderson Juice Co. on October 15, 2019. They started with three juices, four smoothies, rainbow wraps and a soup. "We kept growing, and it grew naturally, so we added stuff as we needed." They are now up to eight juices (two specialities), fifteen smoothies and a cooler full of food. "I think I have a natural ability to know things that taste good together. Some of the smoothies I make I've never even tried. I love flavor. I am not a bland person at all, so my wraps have a special sauce on them. We played around with the juicing recipes, but it was very easy to come up with the menu," Emily stated. Henderson isn't the only place where Emily sells her juice. Her juice is also sold at 2nd Language and River City Coffee + Goods in downtown Evansville. They make their juice at Henderson Juice Co. and drop them off at the other two Evansville locations.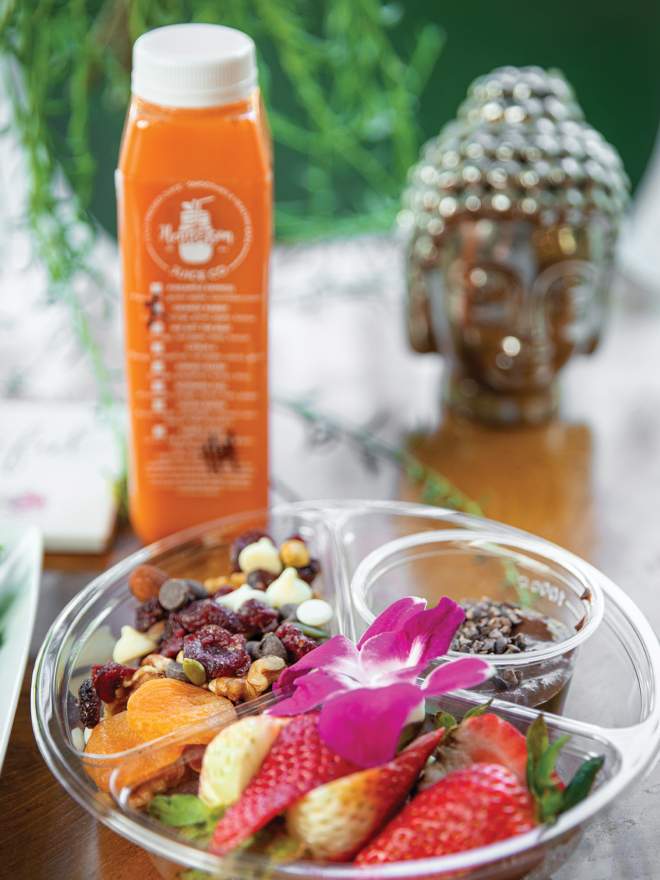 They are still trying to work on a set menu, especially with the grab-and-go option, because it is very popular within her store. Customers enjoy being able to walk in, grab something, and leave. You can always find wraps, macarons, quinoa salad, and chickpea salad, but every once in a while customers may find something new. When it comes to their bakery items, Emily has to give all the credit to her mother, Robin French. She makes all the bakery items they offer. Robin lives in Owensboro, but helps Emily out on the side. She comes over twice a week, bringing the larger load on Sunday nights for the week and will come again later in the week to bring more. Emily loves working with her mom, and she is so grateful for the time, support and help her mother has always given to her business.  
Emily felt she already had a little crowd ready when Henderson Juice Co. opened its doors. People knew her in general in Evansville and Henderson from her workshops, and she had also been featured in the Evansville magazine, "Love IT Evv," where she had the opportunity to make 3-course meals to be photographed. It was an amazing experience, but it also gave her a lot of exposure. So, she not only had the community of Henderson supporting her but also Evansville residents driving over, too.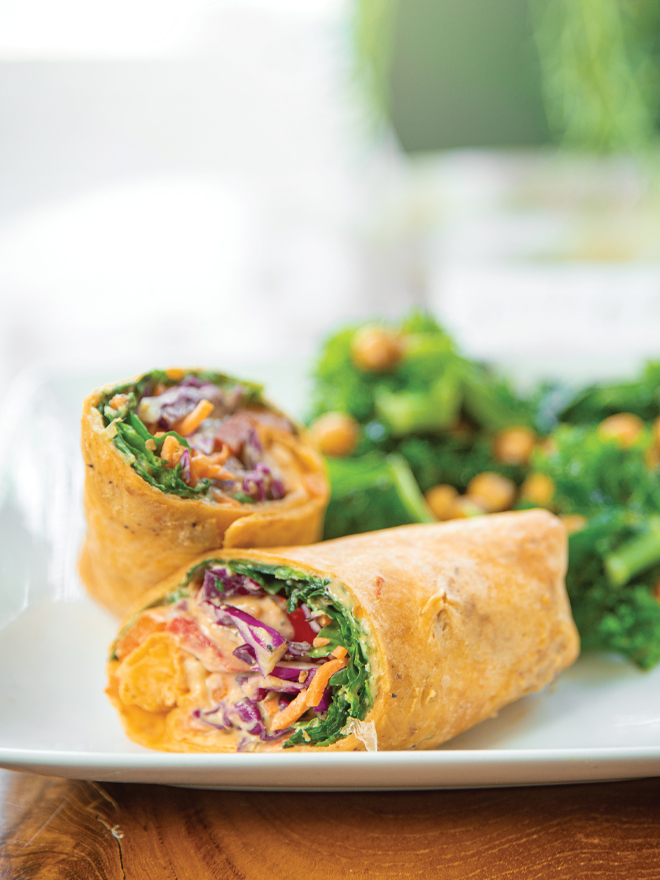 More Than Just a Store
As Emily's business grew, she decided it was time to grow the inside of Henderson Juice Co., too. There was a room in the back that was originally used as an office. They cut the room out and opened it up with a seating area, more food options and retail shelves. She offers protein powders and vitamins but is still figuring out what her customers would like to see. "The stuff that I sell, it's a conscious choice. I want people to know how to use it. I want people to go home and be able to make smoothies. Some don't buy juices anymore because they juice at home. I want people to learn how to do this. I want to educate them on it when they come in here."
Emily loves the fact that her background as a health and wellness coach can still be used within her juice and smoothie bar. The sky's the limit with what she can offer, and she only has plans to grow from here. "I really want to do workshops for kids. Eating for the rainbow and breaking down the colors and foods associated with that and what they can do for their health. It starts with the kids. Lets get kids in here and make cool smoothies and easy snacks," she said.
Emily is a people person, and she has loved getting to know her customers since she opened her store. "Just spending a couple minutes with people can change their day. I see it day end and day out here. I see someone's mood and give them a compliment and see their energy change. I feel like I am a part of Henderson now. I feel very connected here. It's really cool. I think what keeps me going is my regulars. They are very consistent. I love being downtown and love the vibe of it. I know I close early, but it fits downtown. It works for now, but we're definitely wanting to extend hours—especially for summer—so we look forward to that!"
Although Emily loved working as a health and wellness coach, Henderson Juice Co. is what she gives all of her time to now. When she left nursing full-time, her kids thought she wouldn't be gone 14 hours a day, but she still has to give a lot of time to her business because everything is so fresh. "I can't prepare anything more than two days ahead of time," she said. However, it's all worth it to Emily and her supporting family. Emily explained how it is truly a family operation. Her husband, Darryl, helps her helps her make the recipes and juices, and he has the business mindset. She said, "It is a perfect balance."  
Emily has big plans for the future of Henderson Juice Co. She wants to share her knowledge as a health and wellness coach on the options her customers have when they walk through the door. She hopes to expand her food options. The juicing headquarters is in downtown Henderon, but she would love to possibly open another location somewhere in the future, too. 
Lori Meacham has now opened a spa in the back of the building, Lori & Co Message Studio & Gifts, so together, a wellness studio is being created in itself. 
"I love helping people, and I thought that's what I was going to get with nursing. I did, but I need a more natural approach. This is what it has always been for me," said the small business owner. 
You can follow Henderson Juice Co. on Facebook and Instagram and also Wellness with Emily on Instagram to learn more about living a healthy lifestyle.   
Join our list
Subscribe to our mailing list and get interesting stuff and updates to your email inbox.
Reader Interactions