Photos by Darrin Phegley
Farm Girl Gifts & Bake Shop sits quaintly just off highway 60 in Corydon, KY. Nestled beside Rick's Auto, her husband's mechanic shop, sits a white brick building that opened on December 12, 2020.  
"About two years ago I started making cupcakes on the side, just for fun," owner, Marganna Stanley explains.  "We went to a few craft shows and sold them."  The Stanley's bought the building behind the busy mechanic shop with intention of tearing it down to expand the parking, but after the cupcake orders started picking up, the plans changed to turning the new space into a bake shop so that "we didn't have to use the oven in our kitchen at home" to fulfill the cupcake orders.  
Marganna, having just retired after more than 30 years at the Henderson County Board of Education, began creating a menu and gathering recipes that she would offer.  In the short time the new business has been in operation, it has already grown and evolved.  "We started with the cookies, baked goods, coffee, ice cream and the gift shop," she continues, "We had a menu ready.  I already knew what the soups and sandwiches would be, but because I'd never done anything like this before I wanted to tier it in."  Although the menu has expanded, she is proud that cupcakes and coffee remain her top sellers.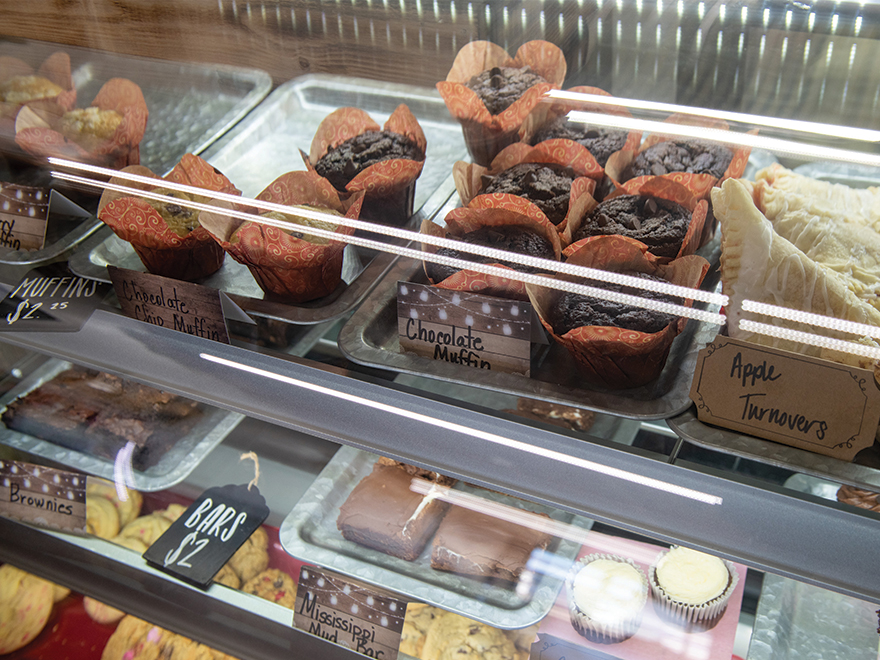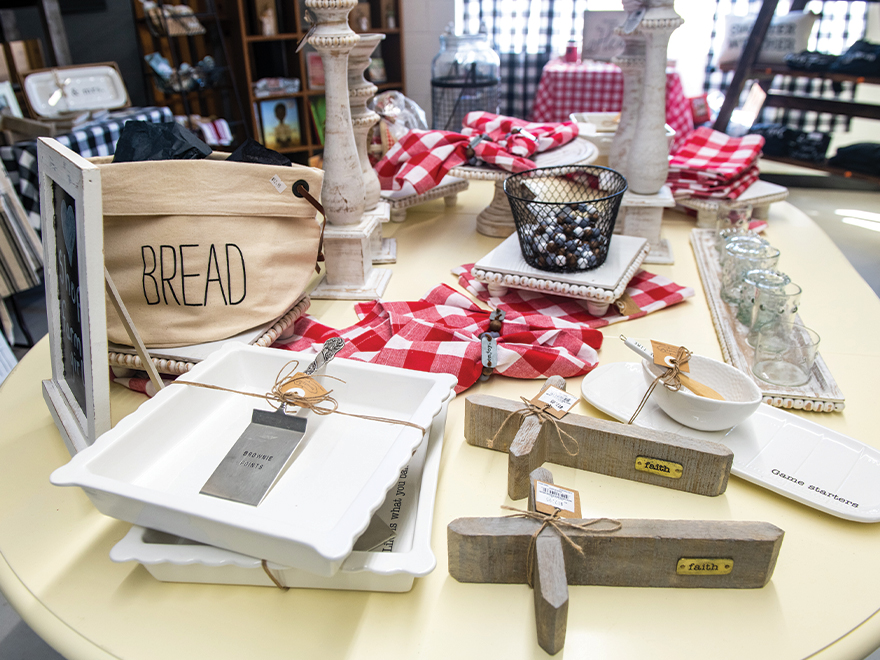 When creating the menu, she pulled ideas from family and friends.  "They're recipes that I've made with my mom and dad growing up.  We have a Johnson family cookbook.  Some I've found from friends.  My brother is a chef.  I have two of his recipes that I use." A smile appears across her face as she reminisces on the origin of the offerings of the menu, recalling a cookie recipe that reminds her of her mother and another that conjures up memories of Christmas when she was a child.
Behind Marganna is a table of police officers having lunch, while on the other side of the café sits a mother and her two children doing homework as they nibbled on cookies.  The sun billowing in windows lining the storefront makes for a warm place to meet on this blistering cold winter day.  This is where she finds joy in her new business endeavor. "The days I love the most are when the middle school kids ride their bikes or walk down here," she beams, "They sit and drink milkshakes together. To me, I think that's why we are here."
The gift shop, which appears to use up about half of the store space, offers a wide selection of items suitable for bridal showers, birthdays and anniversary gifts.  Farm Girl Gifts & Bake Shop is a pleasure for the senses.  As you walk from the bakery side into the gift shop portion of the building you'll be greeted with the inviting smell of scented candles and dried flowers.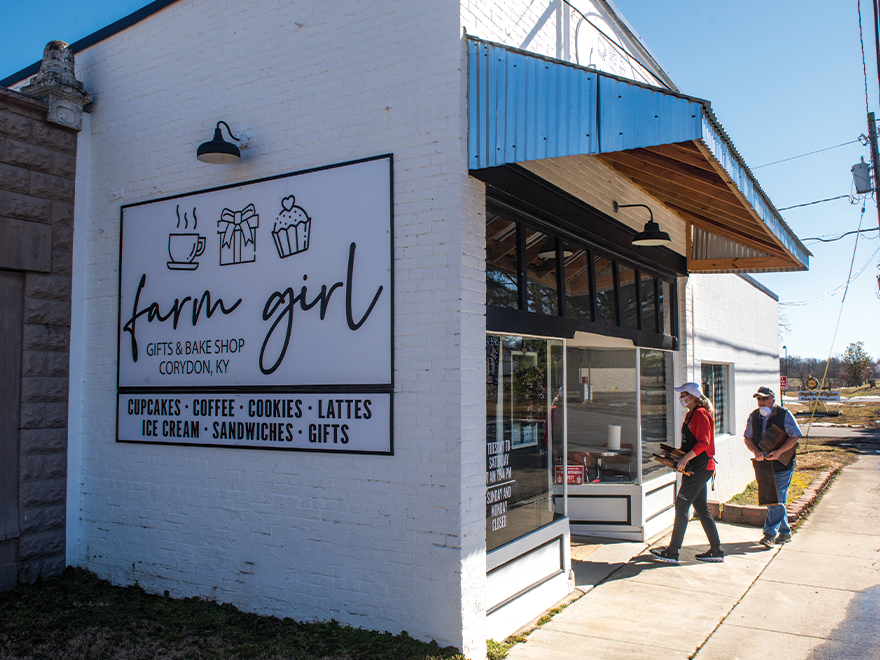 Mrs. Stanley no longer is able to do it on her own.  The popularity of the store has created the need for some help.  "Every day I have two gals that come and help with sandwiches.  I have a person that helps me every day, just in general.  On Saturday, it takes five high school kids and me because it's so busy." It is apparent that community is important to the Stanley's.  "We live on the outskirts of Corydon, only a little more than a mile from here.  Rick was born and raised in Corydon.  We felt like we were comfortable here and wanted to do something for our community," she boasts.  Farm Girl Gifts & Bake Shop is currently the only restaurant in Corydon making it all the more special to the people living there.  As she contemplates the future of her business, she sees it expanding in size but not in location.  "We own the building next to us and plan to take some walls down to create some outside seating for the summertime," she adds, "I'm thrilled being right here.  This community and this area will always be our number one focus moving forward.  It has been good to Rick's business and this is a way for us to give back."
They are open Tuesday through Saturday from 7am-4pm, closed on Sunday and Monday.  Inquiries and catering orders can be placed by calling 270-860-5290.  
Join our list
Subscribe to our mailing list and get interesting stuff and updates to your email inbox.
Reader Interactions