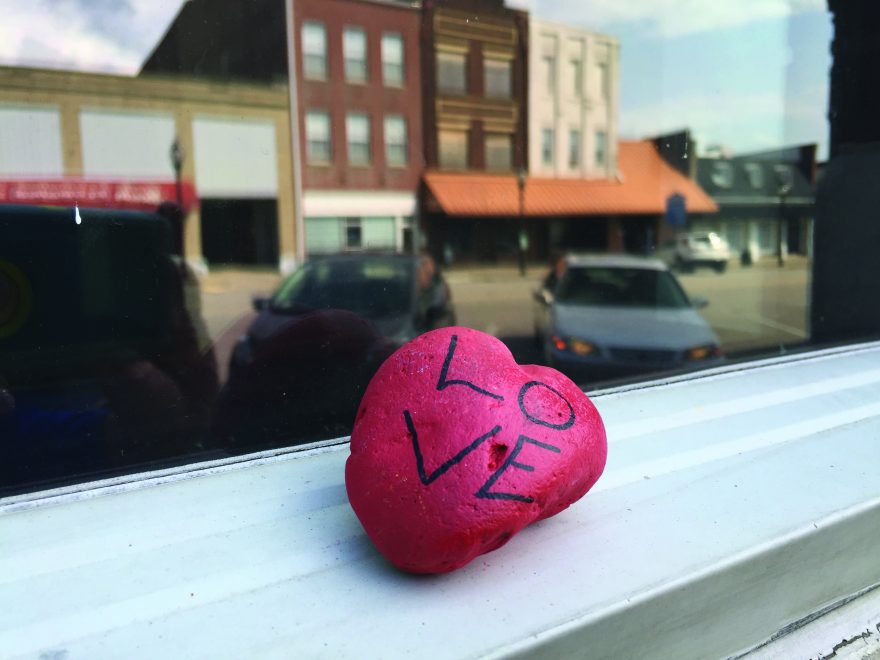 This update appeared in "The Buzz" in Oct/Nov '17 issue of Henderson Family Magazine.
Last summer everyone walked around searching for Pokemon on their app Pokemon Go.
In times past, geocaching has been a popular pursuit. This summer a new phenomenon swept the area. Many communities including Henderson have started painting rocks and hiding them for others to find. It's a Rock Scavenger Hunt.
Henderson County has a Facebook page group with more than 400 members so far called "Hide-A-Rock In Henderson County." This group is leading the community to a time of family fun. This is great for parents, babysitters, kids, teens, and adults looking to be involved in the community.
Here is some information on how to participate, courtesy of the Henderson County Tourist Commission:
What to do when you find a rock:
Comment on the picture of the rock that you found and let everyone know you found it either with a picture or just a comment.
Admins of the page will then delete the picture so others don't keep looking for it.
You can either re-hide the rock and post a new picture, or you can keep it.
If you keep it, please hide two new rocks to keep the adventures going for everyone.
Tips:
Please stay off personal and private property.
Make sure your rock isn't in a dangerous place.
Don't leave your rock out in the middle of grassy fields that are mowed; rocks can hurt when hit by a mower.
Acrylic paint stays the best on rocks.
Don't leave young children unattended.
Searching with a friend, rather than alone, is always safer.
Join our list
Subscribe to our mailing list and get interesting stuff and updates to your email inbox.
Reader Interactions