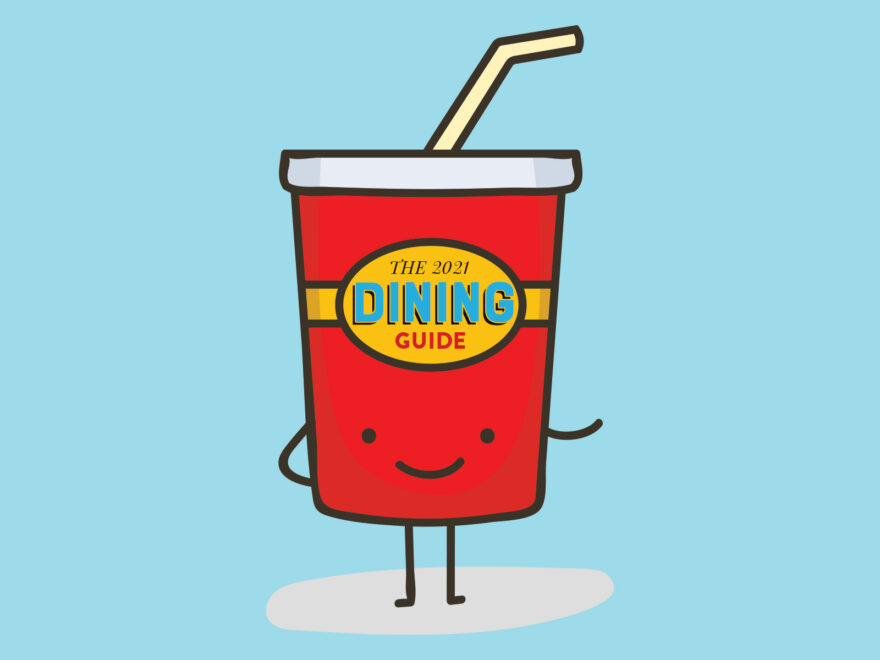 Henderson is home to some delicious food. More and more restaurants are being added to our small, yet thriving, community each year. Choosing a place for dining out can be tough though — especially with kids. We asked our readers for Henderson's most kid-friendly and date night restaurants. Here is our list of restaurants for Henderson Family's Dining Guide — with all of our reader suggestions and some of our own.
Don't feel like cooking dinner tonight? Why not dine out instead!
Cancun Mexican Restaurant
341 S. Green St. | 270-826-0067
Cancun is settled in a central location for all Hendersonians. Its casual, laid-back environment is a place for the entire family to enjoy. Kids have the option of a crispy taco, soft taco, enchilada, burrito or quesadilla, each served with rice and beans. They also offer a kid-sized portion of pollo playa (chicken on the beach), which is chicken and rice covered in cheese sauce. Pollito (chicken fingers), burger, hot dog, or chimidog are also kid-favorites, each served with fries. Kids eat free on Saturdays. 
The Dairiette
711 Atkinson St | (270) 826-2401
Who doesn't love a small town burger? For those busy evenings when grabbing a bite to eat is an easier option for the family, head on over to The Dairette. Choose from their delicious burgers or pork tenderloin and chicken strip baskets with any side from crinkle fries to cheese bites to fried green tomatoes. And, don't forget to add one of their extreme shakes to your meal, or grab it to go for the ride home. 
Mr. B's Pizza & Wings 
2611 US Highway 41 N | 270-826-9999
Offering a relaxing family-friendly environment for great food and watching sports games, Mr. B's is an ideal location for those causal family outings. They offer a game room for kids to stay entertained while their food is being prepared. Kids have a wide variety to choose including from grilled cheese, PB&J, hot diggity dog, mac & cheese, chicken rings or ziti marinara. Each entree is served with chips and a drink.
Couples can't seem to get enough of Mr. B's. It's perfect for those casual date nights to get away for some one-on-one time while enjoying good food and great company. Take advantage of their special and get a large one-topping pizza and 20 wings for only $23.49.
Farmer & Frenchman
12522 US-41, Robards, KY  |  (270) 748-1856
Farmer and Frenchman offers the perfect atmosphere for a date night. With views of their beautiful vineyard, guests will be blown away by the delicious wine, amazing European-style recipes using Kentucky ingredients and their overall experience. Call today to make a reservation.
Koi Asian Fusion 
1999 US-60 | (270) 212-0558
Craving Asian, Japanese or Thai food, look no further. The Koi Restaurant is located right off Highway 60, giving Hendersonians a menu full of options. Offering daily lunch and chef specials, families can enjoy a quiet, dining out experience. From vegetarian rolls to sushi to noodles and fried rice, there is sure to be something for everyone.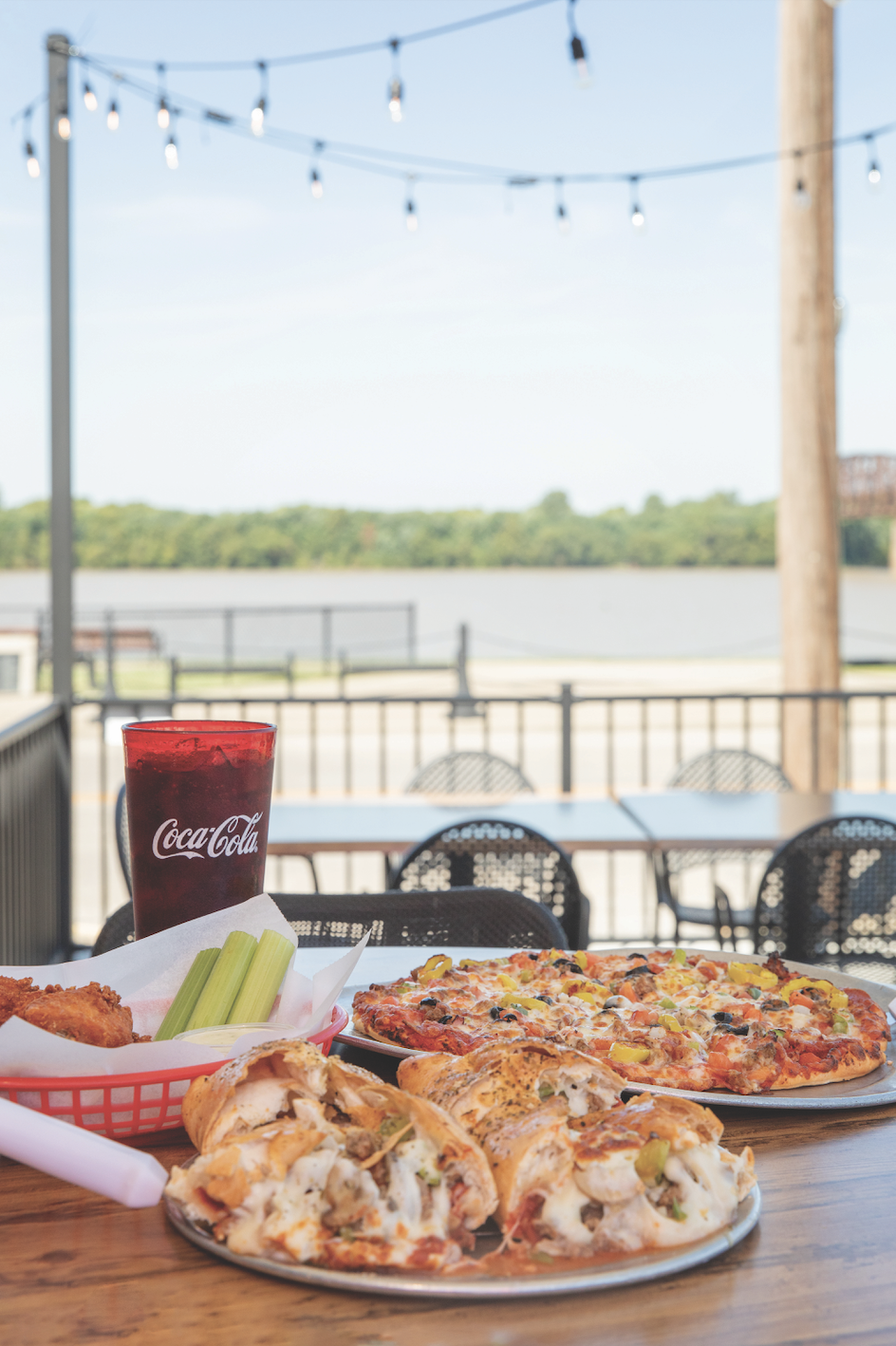 Rockhouse on the River
212 N Water St | 270-212-1400
What is your favorite thing about your new location on the river?
Christy Osborn, Owner says, "Our pizza is the perfect dinner option for the kids. While they wait for dinner they can play with some pizza dough to keep them entertained. And then finish with some cinnamon sticks."
If you had to eat one dish you serve for the rest of your life, what would it be? 
"Definitely our Stromboli. With our homemade dough, it is filling and delicious." 
What is the strangest thing someone as requested to be added to a pizza?
"We have had a request for a Ruben pizza. We made it with sauerkraut. Very interesting pizza request for sure."
Hometown Roots
136 2nd St. |  270-212-3653
For a casual, southern comfort feel look no further. Located in the heart of downtown Henderson, Hometown Roots has become a new favorite for couples in our community. The food, the service and the atmosphere are ideal for those relaxing date night outings. Their unique munchies (appetizers) and entrees give you plenty of options each time you visit. From their famous KY Hot Brown to their Nashville Hot Chicken & Waffles, you'll leave wanting to go back for more date nights. 
Eastgate Family Restaurant
1648 2nd St | (270) 826-2654
The perfect small town diner and great option for dining out as a family, Eastgate Family Restaurant offers daily specials and menu items that everyone in the family can enjoy. From catfish to fried chicken to grilled cheese, and don't forget the option of breakfast all day, you'll enjoy a home cooked meal without the worries of having to actually cook at home. Kids eat free on Saturdays from 4-8pm.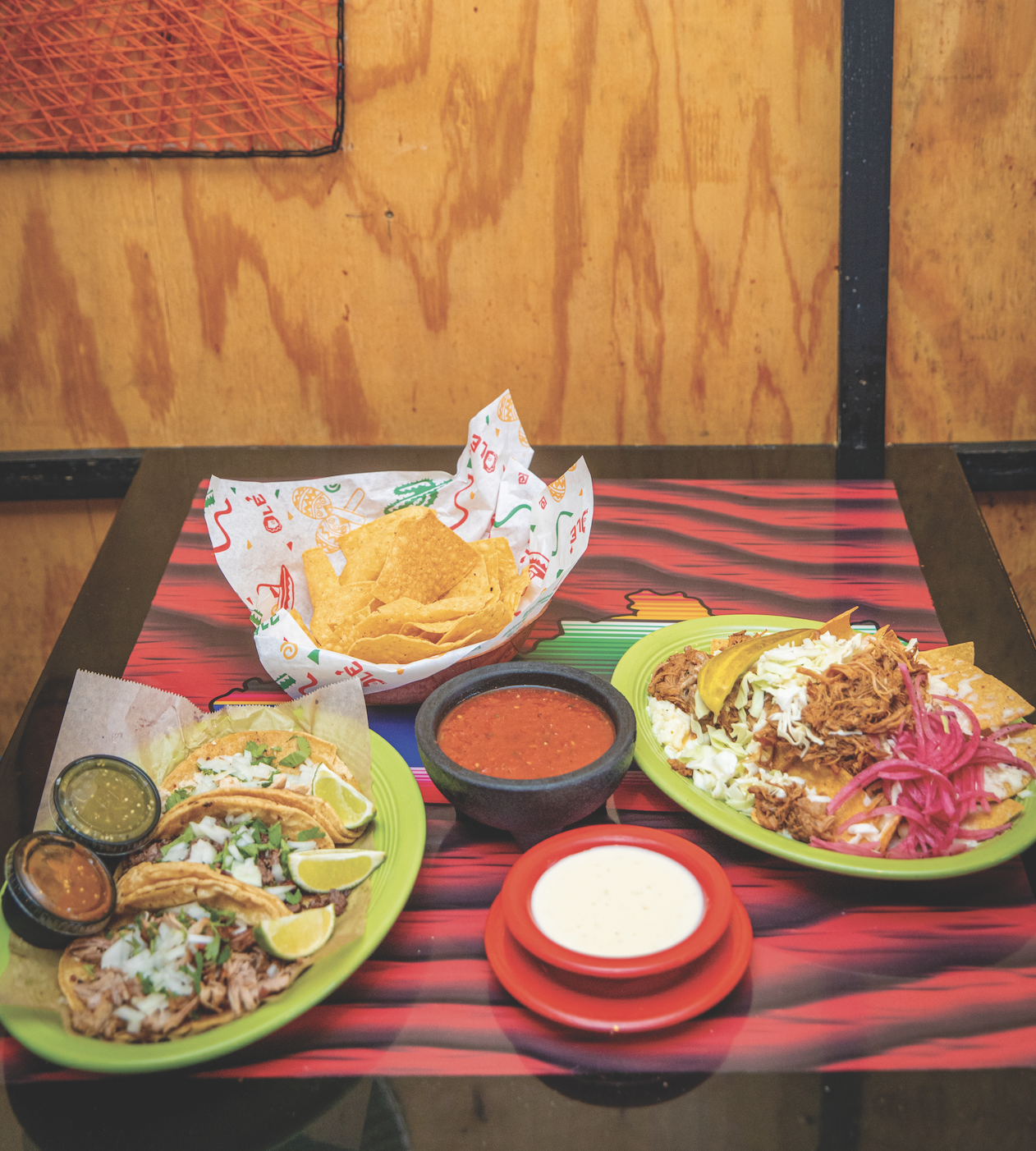 Tacoholics
122 1st St. | 270-957-5001
What dish would you recommend every kid try at Tacoholics?
Every child needs to try our pollo playa. The combination of homemade rice and juicy grilled chicken smothered in cheese sauce will be every child's new favorite.
If you had to eat one dish you serve for the rest of your life, what would it be?
It would definitely be Carnitas. They can be enjoyed on their own, with hot sauce, in a taco, quesadilla, nachos, or anything else your heart desires. 
What is the strangest thing someone has requested their order?
A taco cut in half, or nachos with everything on the side (even the cheese) 
Rookies Sports Bar & Restaurant
117 2nd St. | 270-826-1106
Whether you are looking for a causal bar-style dining or a gourmet-style fine dining atmosphere, Rookies offers both for a night out with your special someone. With 33 flat screens throughout the restaurant, you're sure to be entertained. With Angus beef and fresh seafood being two of their specialties, you'll enjoy this relaxing atmosphere so many in our community have grown to love. 
Cracker Barrel
2130 US-60 E | (270) 826-5482
Cracker Barrel offers a menu full of the homemade meals we all know and love. Their country store adds to their dine-in experience, giving families an option for browsing and shopping before or after their meal. Kids can also enjoy a game of checkers while waiting in the dining room area for their order to be served. Customers can choose between a breakfast or lunch/dinner menu, making the options endless from fluffy, buttermilk pancakes and homemade biscuits and gravy to grilled chicken tenderloins, fresh salads and country fried steaks. 
Agave
2003 Stapp Dr | (270) 957-5028
Agave offers a variety of delicious, Mexican dishes and drinks and provides a quiet atmosphere for families to enjoy. Their service is quick and their food is always made fresh. Have young kids who are picky eaters? No problem. Their kids menu offers traditional food as well, such as chicken nuggets and fries. Customers can enjoy anything from fajitas, burritos, quesadillas and street tacos to a side of rice and beans to go along with their chips and salsa.
Henderson Juice Co.
13 S Main St | (270) 832-3767
Looking for a healthy option when dining out? Henderson Juice Company has you covered. Located in downtown Henderson, they offer a variety of fresh smoothies and juices and delicious, healthy wraps, macarons, quinoa and chickpea salads and more. Parents love having this healthy option for their kids, too! Their grab-and-go options are very popular, making the dining out experience simple and easy for those quick meals when Hendersonians are on the go.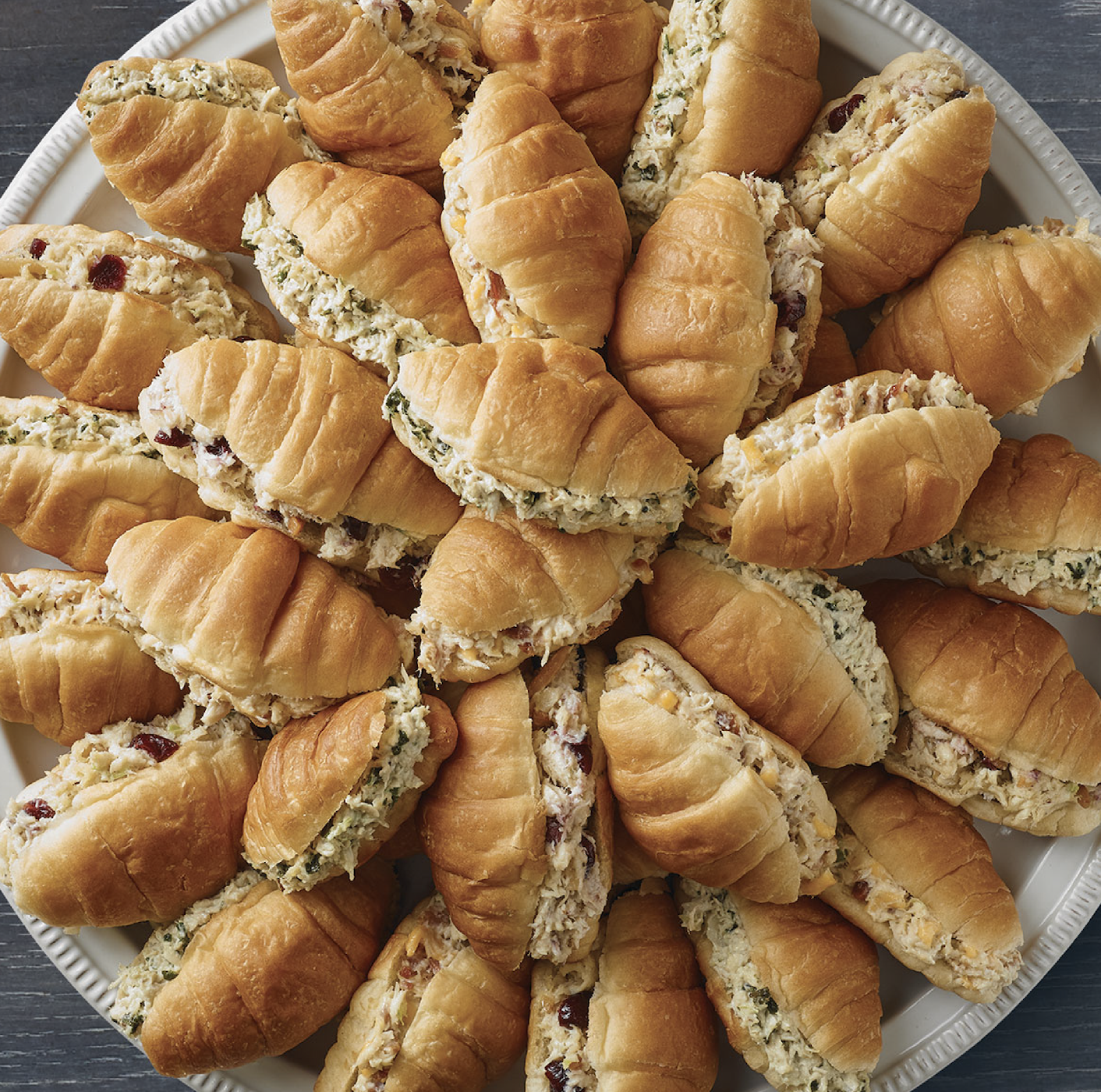 Chicken Salad Chick
2596 Calumet Trace | Owensboro, KY 42303 | (270) 232-2433
1414 Hirschland Road | Evansville, IN 47715 | (812) 594-9820
Whats one thing every kid should try at Chicken Salad Chick?
Of course I think every kid needs to try our most popular chicken salads: Fancy Nancy (apples, pecans, grapes) most of the kids LOVE Sassy Scotty (ranch, cheddar and bacon). If they aren't into Chicken salad, their go to is either Mac N cheese or fresh fruit! 
If you had to eat one dish on your menu for the rest of your life, what would it be?
That is such a tough question. I have many favorites, but my go to right now is Olivia's Old South so I'll say that one! 
How often do you offer your catering services? 
We do catering daily! During COVID the most popular catering items have been our box lunches because they are individually packaged (even down to the buttercream cookie!)
Join our list
Subscribe to our mailing list and get interesting stuff and updates to your email inbox.
Reader Interactions