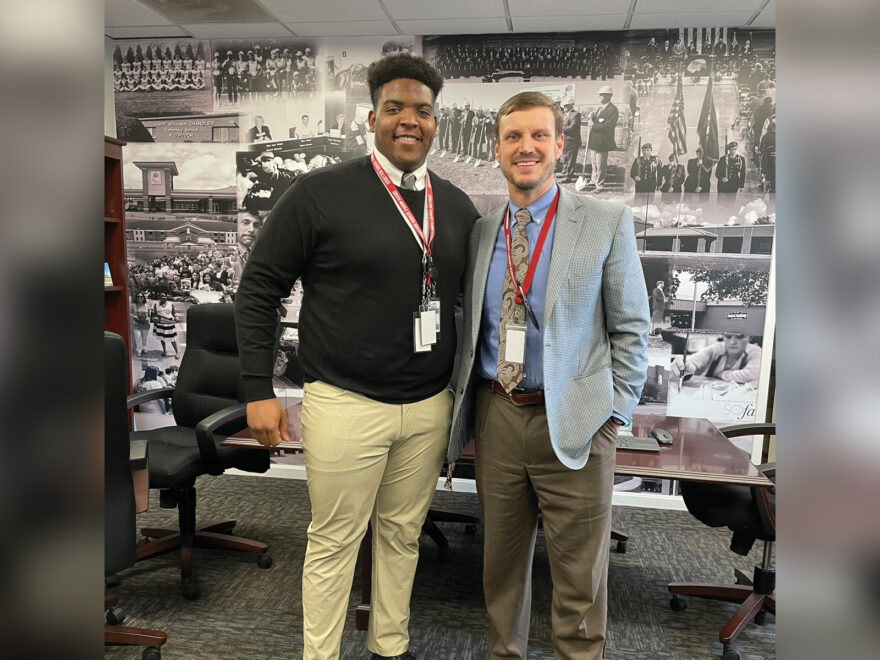 Henderson County High School senior, Bryce Tapp, recently had the opportunity to spend the day shadowing Superintendent, Dr. Lawson. Bryce plans to pursue his degree in education, and this was an opportunity for him to see what it would really be like to "take over" someday as Henderson County's Superintendent. Below Bryce shares with us a little about himself, what it was like to shadow Dr. Lawson and his future plans looking ahead.
Tell us about yourself.
My name is Bryce Tapp, I'm in the 12th grade. I'm headed to Eastern Kentucky University to pursue my football career and to study history teaching. I'm a part of the HCHS leadership dynamics class. I'm also a part of the Henderson County Gentlemens Club which is an organization that reaches out into the community and does charitable events such as a hygiene drive, adopting a family for Christmas, and giving out turkeys on Thanksgiving.  
Why did you decide to shadow Dr. Lawson? 
I decided to shadow Dr. Lawson because I honestly see Dr. Lawson as a role model — not just for me, but for kids and teenagers like me throughout this county. He has been that way ever since I was a child. The man he is and what he stands for means a lot to me and I aspire to be like that one day.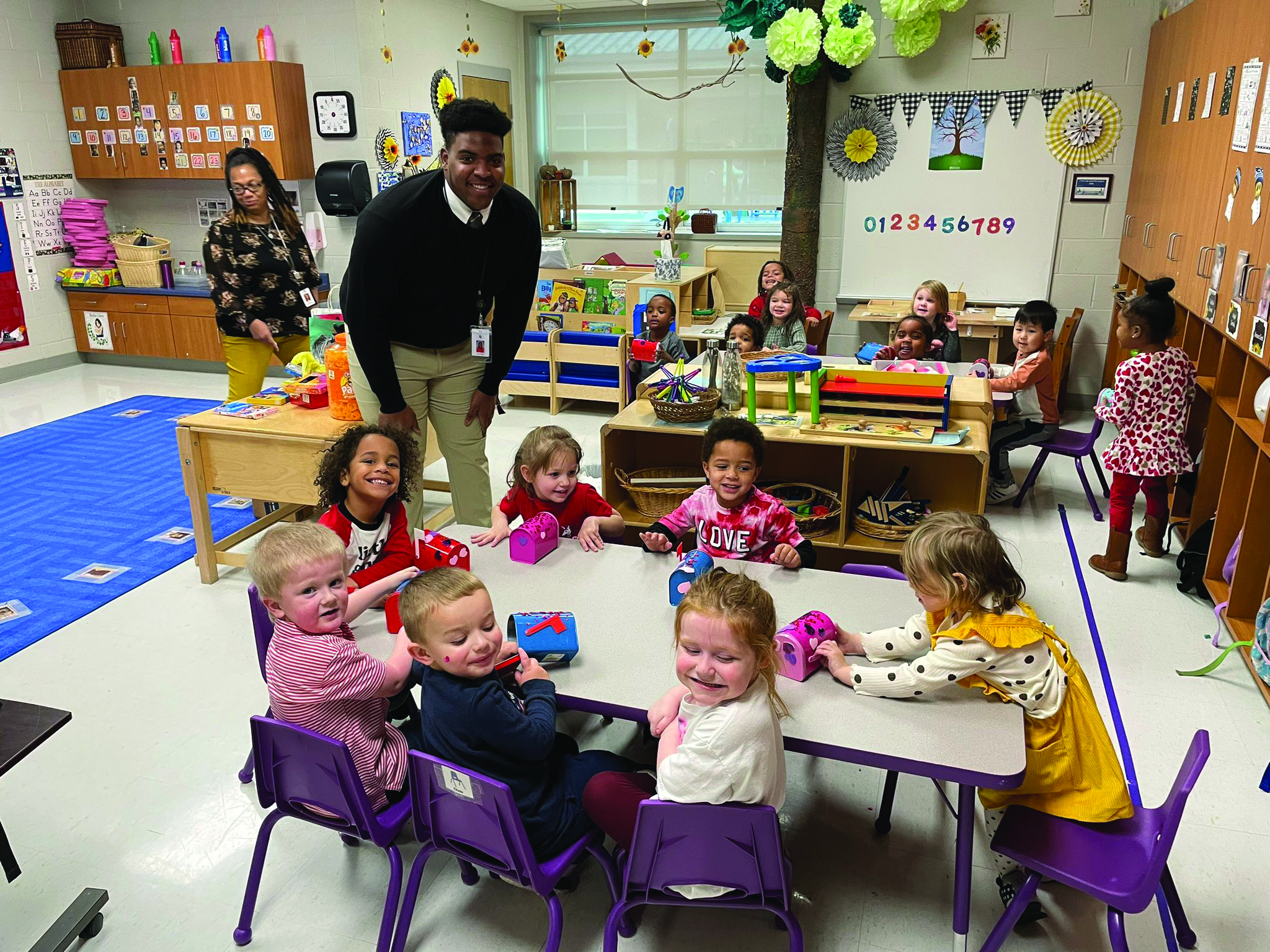 Are you interested in elementary, middle or high school education? 
I am interested in teaching juniors in high school because during your junior year you're taking the ACT, you're looking at the colleges you want to apply for and just trying to figure out or get an idea of what your life will look like after high school. I feel that this is a very critical time in a teenager's life. But eventually I want to move up to principal and then superintendent because I want to improve and change this school district for the better. I want to bring light to this community, and I feel like reaching through our students is the best way to do so. 
What first sparked your interest to major in education? 
The reason I chose education and to enter that field of study is because I feel like a teacher has an enormous amount of impact on a student's life. You have a lot of teachers that may not care enough about students to sit there and make sure they are okay in the class and make sure that they understand the subject, and I want to change that. I feel like my purpose in this world is to make a positive impact on any person I come in contact with, and the way to do that is to be that teacher that actually cares and be the teacher that pushes their students to be great. 
Give us a brief summary of your day (places you visited, meetings you attended, etc.). 
We attended a meeting with the Maintenance team, then we started our day with our devotional. After that we  stopped by the high school to speak with teachers and talk about things we could improve on in the high school. After that we went by Thelma B. Learning Center to see how the kids were doing, which really opened my eyes and made me think about the difference between all the grades. Then we stopped by South Middle School.
What did you enjoy most? 
What I enjoyed most was the meeting at the start of the day with different members on the board committee and touring the building to see all of the different board members and to see the roles they play, including the Head of Maintenance in the district. It really made me realize that being superintendent is not a one-man job. He explained to me that they all worked together to do things that may seem so simple to us but not so simple to them like turning on the lights, fixing pipes, leaks and technology. Spending my life playing football and being a part of a big team will really translate to my work life.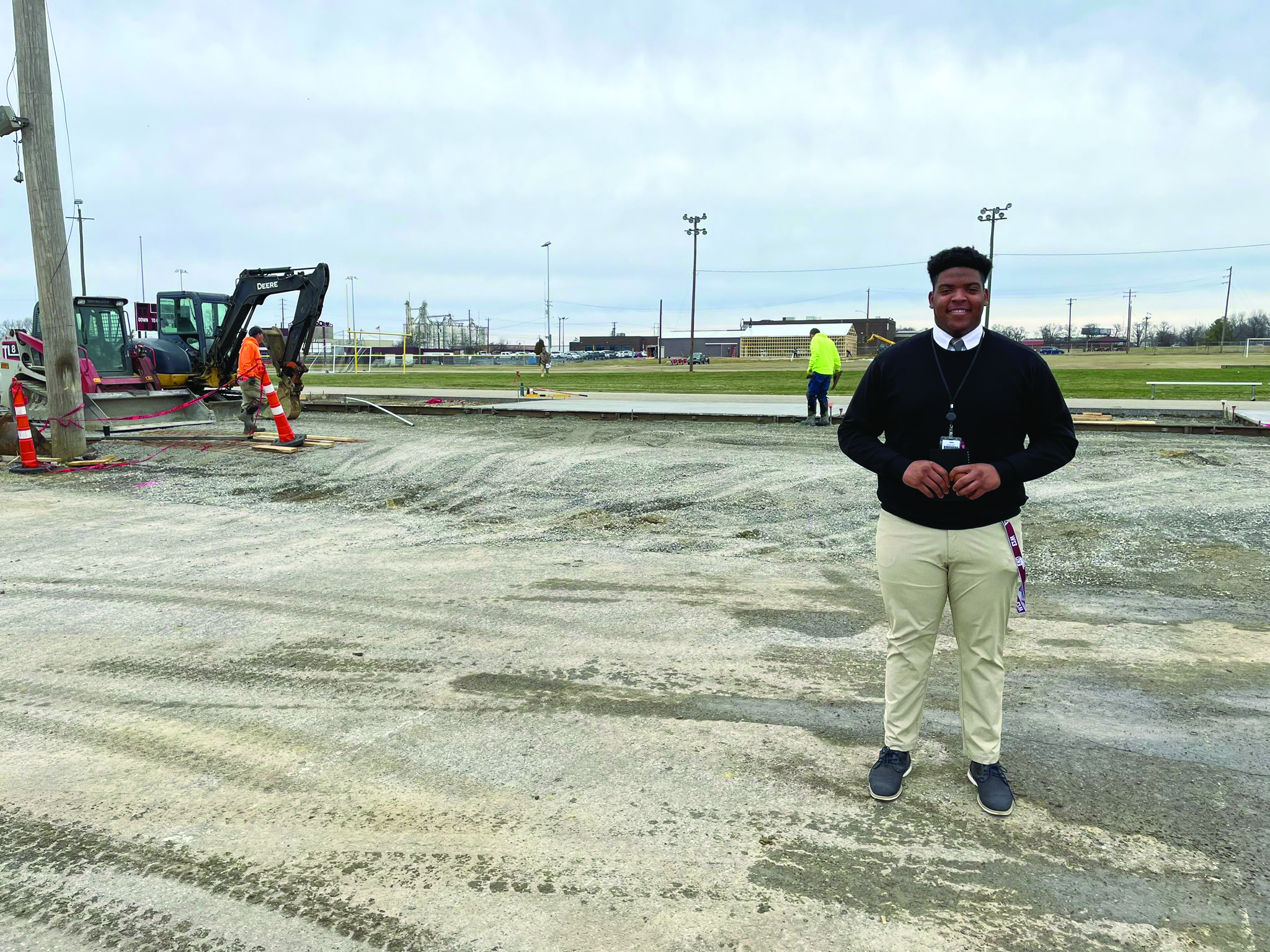 What was your biggest takeaway after spending the day with Dr. Lawson? 
My biggest takeaway is that to be there for other people and to be the person that everyone counts on, you have to get your mind right before beginning your day. I feel like this lesson can go with not just your work life but with your personal life as well. As a man in your household, to be there for your family and be the head of your household, you must be in the right state of mind so that you can be dependable for your peers and your family. The way Dr. Lawson did that was starting his day off with a daily devotional and he let me read it as well. As a man of Christ, starting your day off by spending time with the Lord will help your relationship with God grow stronger, and he will walk with you through your day.  
Join our list
Subscribe to our mailing list and get interesting stuff and updates to your email inbox.
Reader Interactions