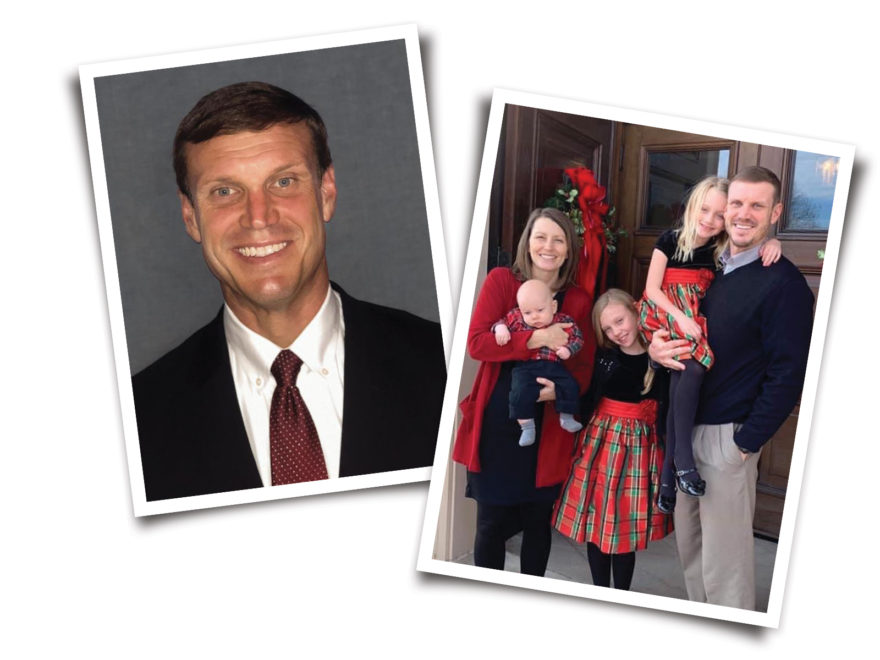 Dear Henderson Families, 
It is with great enthusiasm that my family and I are returning to Henderson. Sarah and I have a love for the Henderson community, Henderson County Schools and consider ourselves Hendersonians. As many of you may already know, we lived in Henderson previously for a total of seven years. First serving as teacher and defensive coordinator for the Colonel Football team, my wife and I were welcomed with the open arms of Henderson hospitality and developed a great sense of pride for our school and this community. Later as an administrator in the district, I began to understand and appreciate the vision and mission of the school district. Our Board of Education, district leadership, departments, principals, teachers and staff work diligently and collaboratively to put our kids first and invest in our community. Through experiences like the Henderson Leadership Initiative, my eyes were opened to the endless potential for this community when the school district and other sectors collaborate to give our students the best possible chance for future success.
Our family looks much different than it did in 2007 when it was just my wife and I with our pick up truck pulling a little trailer behind. Though we still have the same pick up truck, we are now moving back with a U-Haul and three children. Our oldest daughter, Grace, is 9 years old, Ruth is 6 years old, and we have a son, James Randall (J.R.), who is 10 months old. We look forward to raising our children here and being part of this wonderful community. 
As the 2020-2021 school year approaches, I am very excited to meet our wonderful staff, and our exceptional students and their families. 
Sincerely, Bob Lawson
Join our list
Subscribe to our mailing list and get interesting stuff and updates to your email inbox.
Reader Interactions