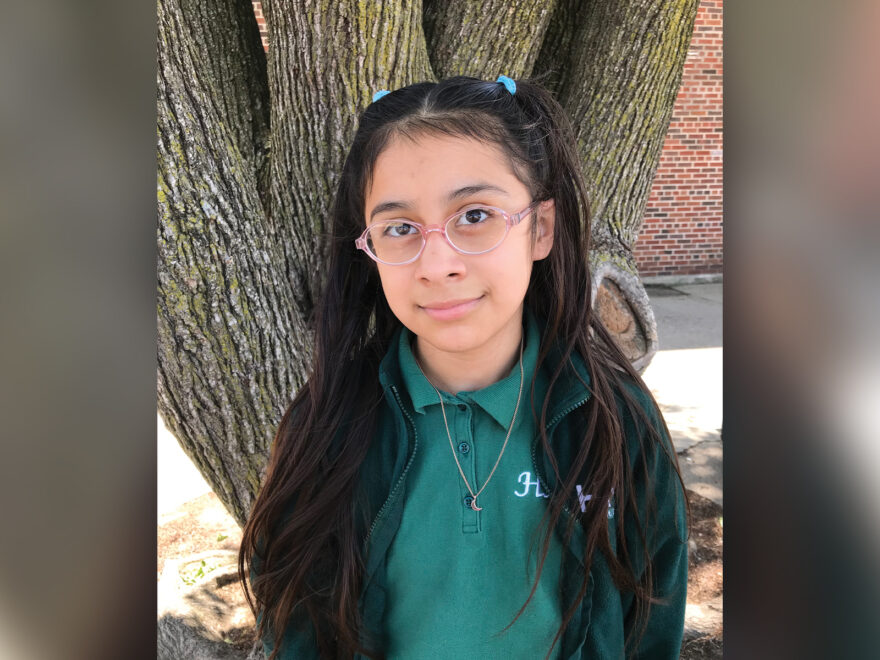 Written By Sophi Gonzalez
There are a lot of things that I love about Holy Name. One of the things I love the most is that I have never felt left out because we are all a family. Teachers are super nice and friendly and will always be there to help you. The teachers are always working hard to make sure that Holy Name students are learning. At Holy Name, we were taught from a young age to always be respectful. 
Each day at Holy Name, students try to improve in their classes and friendships. You get the chance to make new friends every year. In House time, you get to meet new teachers, staff, and students from other grades and become friends with them. Holy Name lets you learn about God's love. We have Christ in Me where we learn the importance of being in the family of God and how to treat others with love and respect. When I was little and I first came to Holy Name, I didn't know how to speak English. I made friends, and they helped me learn how to speak English. The staff is always ready to greet you with a smile. Teachers are always happy when their students come in to their classrooms. Holy Name is always happy to welcome new students every year.
If 4 nuns from the Sisters of Nazareth hadn't traveled to Henderson, KY in the caboose of a freight train to establish a Catholic school, this incredible school would not exist. Our principal and many of the staff went to school at Holy Name and now they work here and their children attend school here. Holy Name is a family that extends beyond your school years. This is why I love Holy Name.
Join our list
Subscribe to our mailing list and get interesting stuff and updates to your email inbox.
Reader Interactions