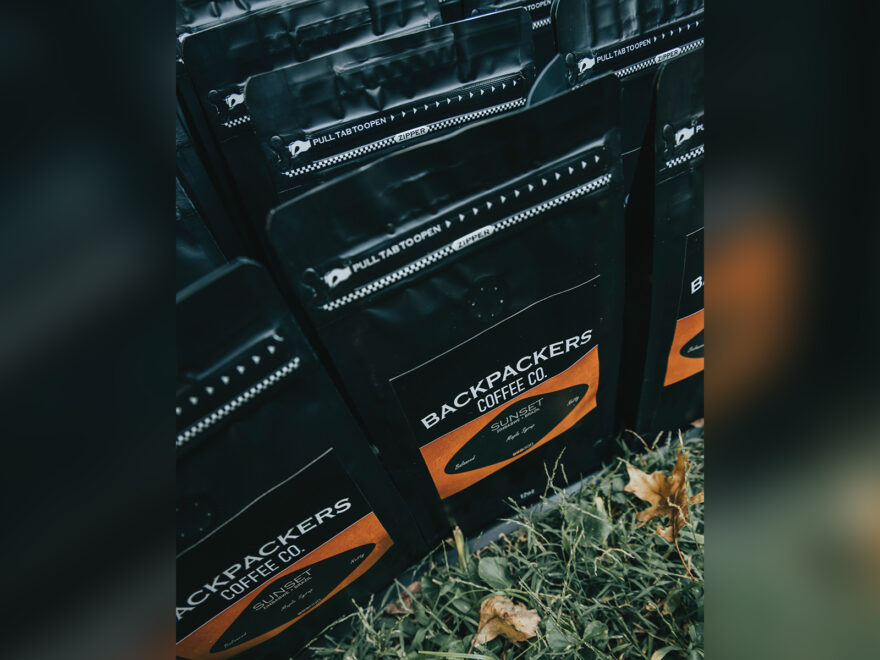 From a Hobby to a Business
Photos by George Henderson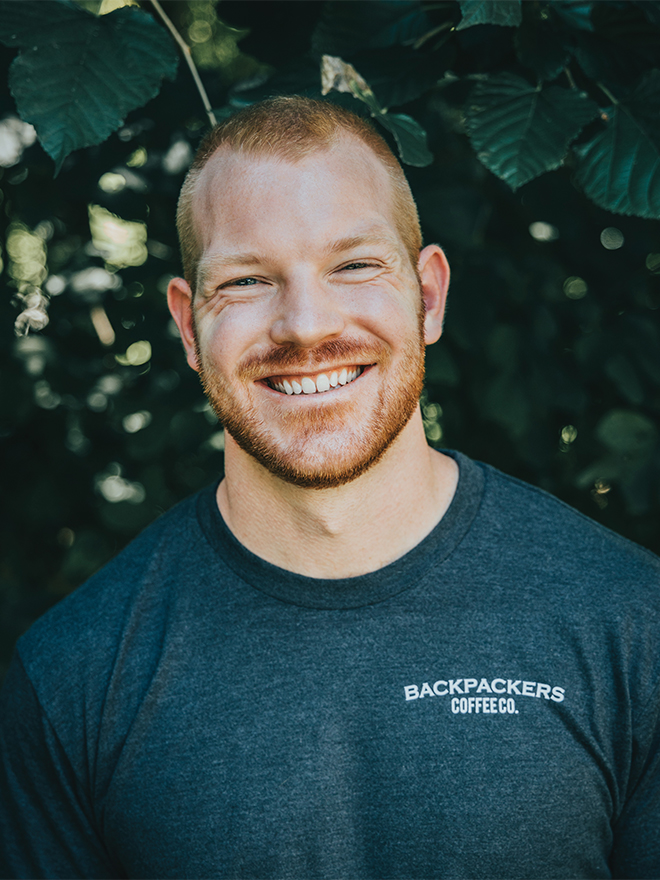 Friends and coworkers, George Henderson and Channing Kameda, found quite a bit of free time on their hands last year during quarantine.  The pals, who were hired and started their first day at Toyota together, began hanging out at George's house to pass time while Toyota was temporarily closed due to Covid-19.  What started out as a mutual admiration for coffee soon turned into a new hobby.  "We both really love coffee." George explained. "When covid came around we started home roasting our own coffee. We enjoyed it. At first we were doing it for ourselves." Experimenting with the "little home roaster" they roasted about 8 ounces at a time.  The duo began playing around with blends. In exploring their new craft, they began researching coffee that is grown around the world.  "There are different regions; Ethiopia, Colombia, Costa Rica, Zimbabwe and Brazil," says George who further described how each area's coffee is very specific to its region. "We want to highlight the flavor profiles of those little farms."
From Boredom to Business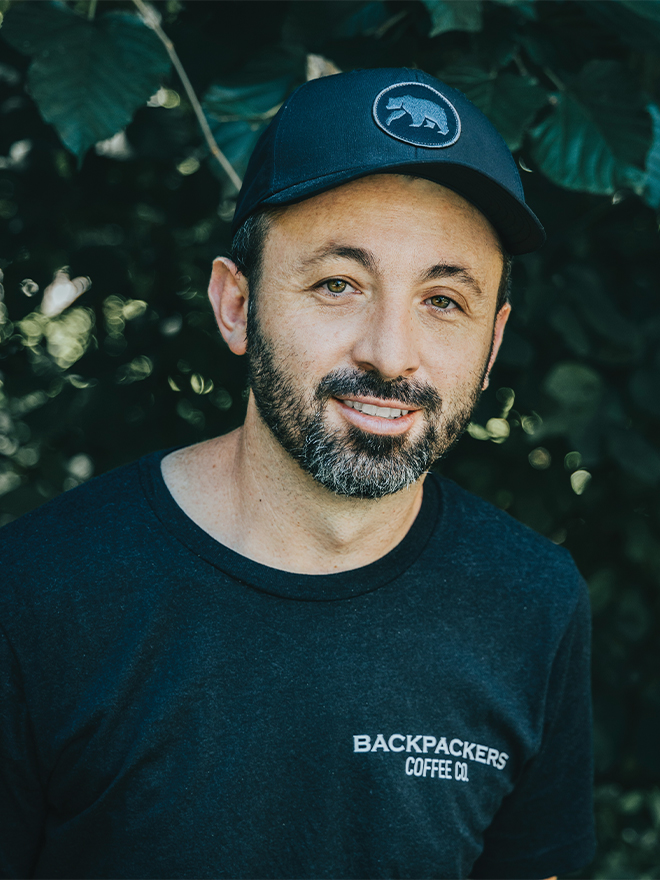 "We always said that we should start up our own business," Channing stated, "Then one day we said, "let's just do it."  Next order of business was deciding on a name.  George shared that their mutual love of hiking and backpacking led them to the creation of Backpackers Coffee Company.  In keeping with the nature theme, Backpackers Coffee Company gives back to a special cause.  "For every bag that we sell we will donate a dollar to the National Forrest Foundation," boasted George.  Their small roaster was soon replaced with a commercial grade roaster, housed in George's basement.  "We use a Fluid Bed Roaster. The fluid bed uses convection instead of conduction in the roasting.  Our roaster is using clean, hot air to roast resulting in no other outside influences in the roasting process." Using only high-quality Arabica beans, they sold their first bag of coffee in September 2021.  The coffee, which is strictly sold online, has been successful thus far with those who have tried it.
The Backpack Coffee Co. Advantage
Not only does buying from Backpack Coffee Company give back to the National Forrest Foundation, but first and foremost, they provide superior coffee.  "This is fresh roasted for your order. It doesn't get roasted until you place the order," explained Channing.  George added that the freshness is the difference between their coffee and the competition.  "If you go to a store and buy coffee, you're buying coffee that has been sitting on a shelf for a month or two," George divulged, adding that the freshness of their coffee sets them apart with flavor.  "You can tell a big difference by that. Our coffee doesn't have a harsh bite to it that other coffees have."
In addition to taking online orders via their website, the entrepreneurs also plan to sell special blends.  Soon they will begin taking wholesale orders.  "Coffee shops can reach out to us to do their roasting because many coffee shops don't roast their own coffee.  We will offer the option of creating a special blend specifically for their coffee shop."
Looking Ahead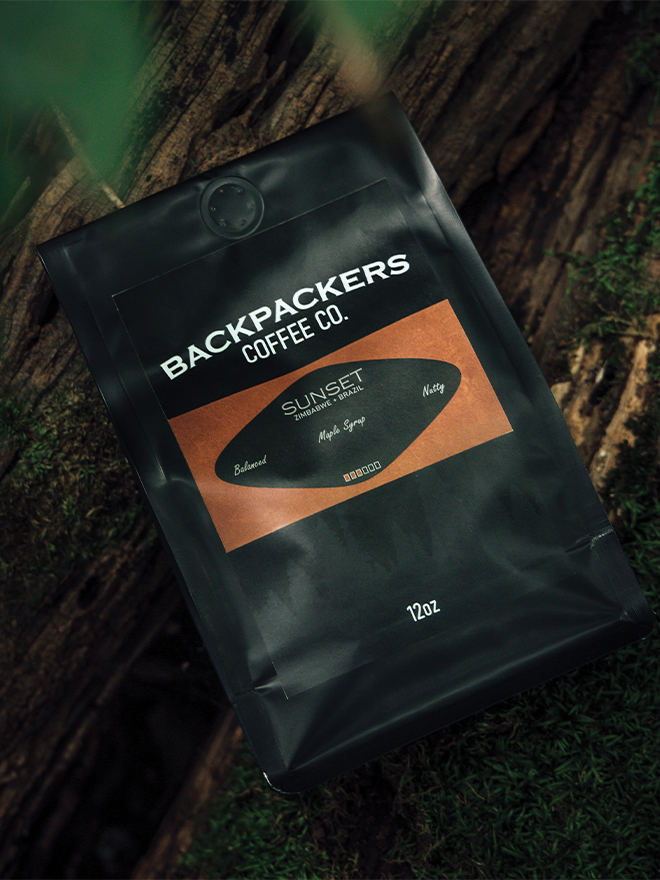 While presently satisfied with the operations of the business, George and Channing have a long-term goal of opening their own coffee shop locally.  "We started off slow so we could work out some of the kinks," acknowledged Channing.  Until that time, they would like to continue growing Backpackers Coffee Company via word of mouth, their website and on social media.  
Support local by placing your order for a bag of freshly roasted coffee at www.backpackerscoffee.com. Follow them on Instagram @backpackerscoffeeco and like them on Facebook at Backpackers Coffee Company.
Join our list
Subscribe to our mailing list and get interesting stuff and updates to your email inbox.
Reader Interactions