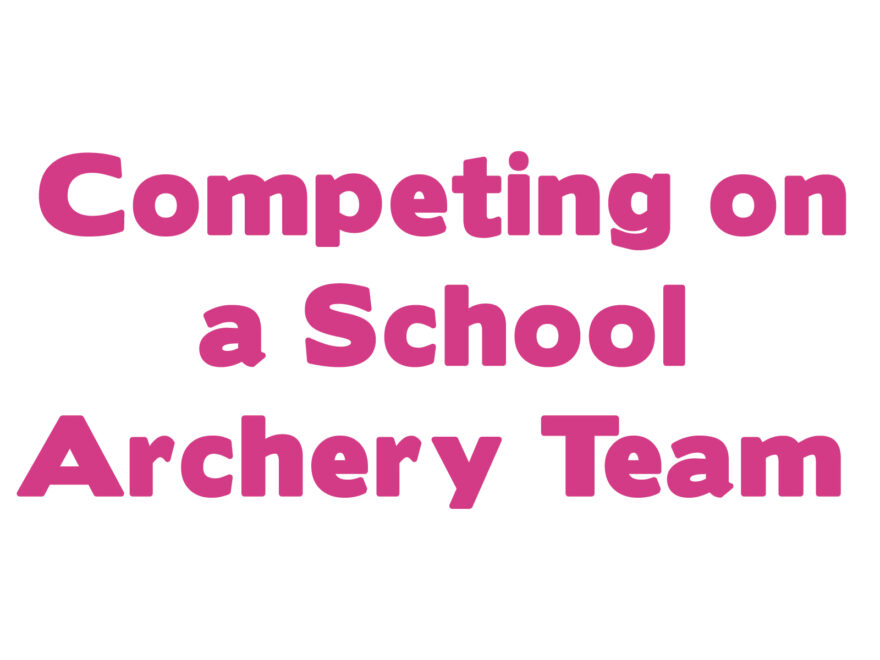 Written By Lily Bassett
Archery is fun because of the satisfaction of getting a high score, especially a personal best, and the medals/trophies that you get. Also, the feeling of knowing you are growing in skills. When shooting for a school archery team, you will need a genesis bow and if you want you can get an arm guard, finger guard, and sometimes an eye patch if you can't close one of your eyes. The nice thing is the school provides you with the bow and arrows if you do not get your own.
In an archery tournament, you will normally have school jerseys on and there will be other kids from other schools (grades 4 – 12). You will shoot 4 rounds of arrows at 10 yards and 4 rounds at 15 yards. The first round of each distance is practice so you can find your aim point. Then you have 3 scoring rounds at each distance, which will give you the total at the end. A perfect score is 300, but even the high schoolers can't get that (mostly). You have to know the whistles for safety: 3 whistles = get your arrows, 2 whistles = get bows/ go to shooting line, 1 whistle = shoot, 5 or more whistles means to stop.
An outdoor tournament looks the same as any other tournament, but it is outdoors and there might be a bit of wind that could affect the arrows. At a 3D tournament, you shoot at foam animals. The circles that mark the scoring sections are always on the inserts of the animals that can be replaced. Hitting the animal outside of the circle is 7 points, and the insert has smaller sections for 8, 9, and 10 points. The trick, except on the turkey, is on the back of the shoulder blade of the front legs right above that is the ten circle where you want to hit.
You should join archery because it is fun and really rewarding, and because if you have a sibling that also plays archery then you can compete against each other and whoever wins could get bragging rights. Other than that, you get to play games and everyone is included. This year the team went to more tournaments than any other elementary school around. The 2021-22 coach and our dad, Robert Bassett, said, "My favorite part of being a coach is watching an archer when they shoot their first good shot. Their face lights up with a giant smile, and as soon as they finish and tell me all about what they just did. To me, that makes it all worth it." Next year the coach will be Steven Meredith, Lauren Meredith's dad. We can't wait to see what he does with the team!
Join our list
Subscribe to our mailing list and get interesting stuff and updates to your email inbox.
Reader Interactions