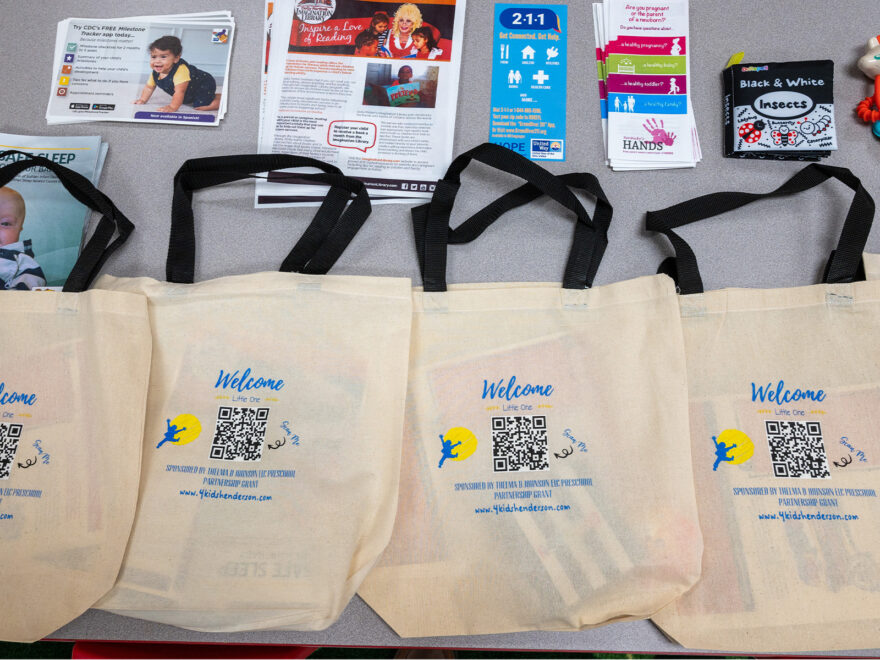 A Birthday Bag Program Bringing Support to New Parents
Photo by Darrin Phegley
Welcome Baby!
A new baby is an exciting time in a parent's life. Parents leave the hospital with hearts full of love for their new bundle of joy, but with that comes the heavy responsibility of caring for a new life. Adding a new little person to a home is daunting for even the most experienced parents. Fortunately, Henderson is full of people seeking to help fill the needs of our community.
Birthday Bags
"We call it our birthday bag program," Kelsie Todd, Early Childhood Community Liaison with Thelma B. Johnson Early Learning Center, says of the new program launched in December 2022. "We were funded through the preschool partnership grant and the four kids regional collaborative, another state-funded program. With that grant, we built a website, www.4kidshenderson.com. Our goal of the website is to be a one-stop shop for all things early childhood." Kelsie and her coworkers then began brainstorming how to use the funds best. "We knew community partnership and providing early childhood education was a priority," Kelsie expanded. This led Stephanie Dowell, Family Resource Coordinator, to contact Terri Nunn, a registered nurse, and manager of the hospital's maternal child unit of Deaconess Henderson. Terri shared with her the need for baby items, including necessities for a newborn and education for the new parents. From this conversation, the idea for a tote bag full of goodies for the new little bundle of joy is sent home with each family that delivers a baby at Deaconess Henderson.  Terri said, "We are so excited to partner with Thelma B's Birthday Bag program. Our patients here at Deaconess Henderson Hospital  receive a birthday  bag after the birth of their baby, and they love them! What a great program we are able to offer our new parents." 
"We came up with this tote," Kelsie says as she proudly displays the bag, which Ty Rideout of Abba Promotions helped design. The educators partnered with local businesses to fill the bag with carefully curated items, including baby rattles. "Rattles promote hand-eye coordination and stimulate fine motor skills in infants," Kelsie continues, sorting through each item and its value to the new parent, "They each have a black and white soft book. Black and white, high-contrast images, help cognitive and visual development." The bag also contains information on various free programs offered in Henderson County courtesy of the health department, United Way, Deaconess Hospital, and the library. The list of items given "is constantly being discussed and evaluated," Stephanie adds. One of the highlights they want each new parent to use is the website for which a code is printed on the bag for easy scanning. "The website is a great way to promote all the early childhood programs. In addition, there are links to free help organizations, such as Dolly Parton's Imagination Library. In addition, there are resources to help the parent track their baby's milestones to ensure they are on pace with where they should be."
Every Child Matters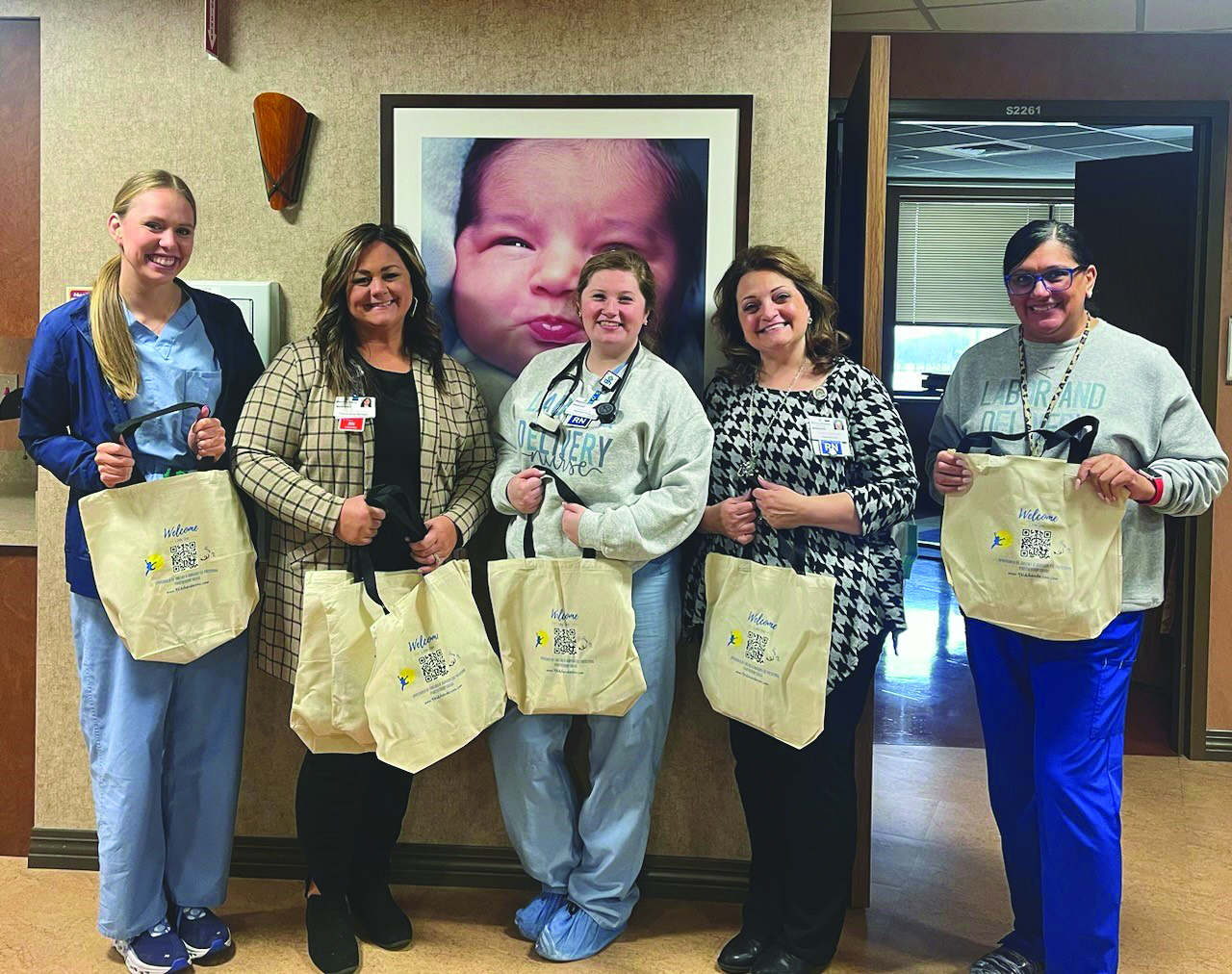 Ginger Ashby, Principal of Thelma B. Johnson Early Learning Center, explains the significance of the bag beyond the immediate needs they meet. "We know it's not enough to get kids when they are 3 and 4. We needed to get them from birth," Ms. Ashby continues, "We can help parents with things like reading, developing vocabulary, and understanding the importance of technology use. We always look for ways to supplement. We want to become the hub for Henderson County, all things early childhood. All the programs are for all the kids in Henderson County." She emphasizes the importance of "Relationship, Leadership, and Partnership" when growing the services offered to families. She adds that many area organizations, such as the Education Foundation, have been supportive and committed to seeing success with their engagement piece 'Developmental Dollars.'
"Birthday Bags is a small piece to a big picture," Kelsie clarifies. "We want parents to know about all these fantastic programs, especially because so many are free. We want to reach our kids before they reach school age, and these bags are a way to do that." 
Passion for Children
The passion for children is felt through the energy in the room from these community leaders as they discuss their vision for Henderson County children. Enthusiasm abounds as they discuss current partnerships and the potential for future collaborations. Ginger sums up the central reason for the Birthday Bags program, "We have an obligation in the school system with what we have been blessed with to be leaders in the early childhood community. This is a way for us to develop partnerships that will allow us to develop relationships with our partners and families. We think the information given in this and the resources accessed through this are important to all Henderson families."
If you would like to learn about the programs offered for your child or to donate time or resources, please visit www.4kidshenderson.com.   
Join our list
Subscribe to our mailing list and get interesting stuff and updates to your email inbox.
Reader Interactions