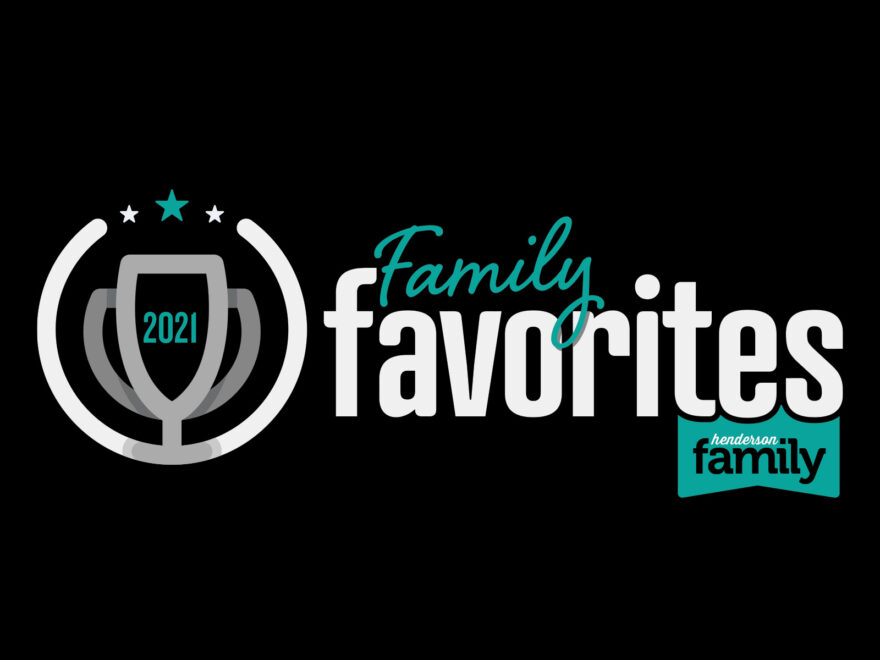 We are excited to announce the winners of our 2nd Annual Henderson Family Favorites contest, where you, our loyal and trustworthy readers, have the opportunity to make your voices heard. Hundreds of you cast your votes for your favorite local spots — from pediatrician to preschools, and sweet treats to boutiques. 
Take a look at all of the 2021 Family Favorites and see if your choices made the cut.
Favorite Sandwich Shop
Sidewalk Café
Sidewalk Café would like to thank the community for their overwhelming support for the last 7 years. We are grateful and honored to serve a community who would spend their hard earned dollars at our family owned business, even when times have been difficult. Thank you, Henderson!
Favorite Breakfast
Eastgate Family Restaurant
Eastgate Family Restaurant has been serving the community of Henderson for over 35 years. Known for all day breakfast, southern cooking, and homemade desserts, Eastgate Family Restaurant loves being a place where friends and family gather around the table.
Favorite Mexican Food & Favorite Kid Friendly Restaurant
Tacoholics
Tacoholics is known for their affordable prices, friendly service, and unforgettable flavors. Menu items are made with fresh ingredients daily. Not only do they offer traditional Mexican dishes, but they also offer catering services, live music, and a taco truck to spice up any public or private event.
Favorite Burger
Metzger's Tavern
Metzger's Tavern was built in 1869, and they are more than your local neighborhood bar. The building even operated as a grocery store and pharmacy from 1920-1933. They have the second oldest operating liquor license in the state of Kentucky. Known for their delicious burgers, bean soup, house-made chili and old-fashioned dipped dogs, you'll never leave the tavern hungry.
Favorite Coffee
Roast Coffee Bar 
Roast Coffee Bar is the perfect place to grab your morning brew, offering a variety of delicious coffee and latte flavors. Not a coffee drinker? Grab a refreshing iced tea instead and satisfy your sweet tooth with their fresh made muffins, scones, or parfaits to go along with your favorite Roast beverage.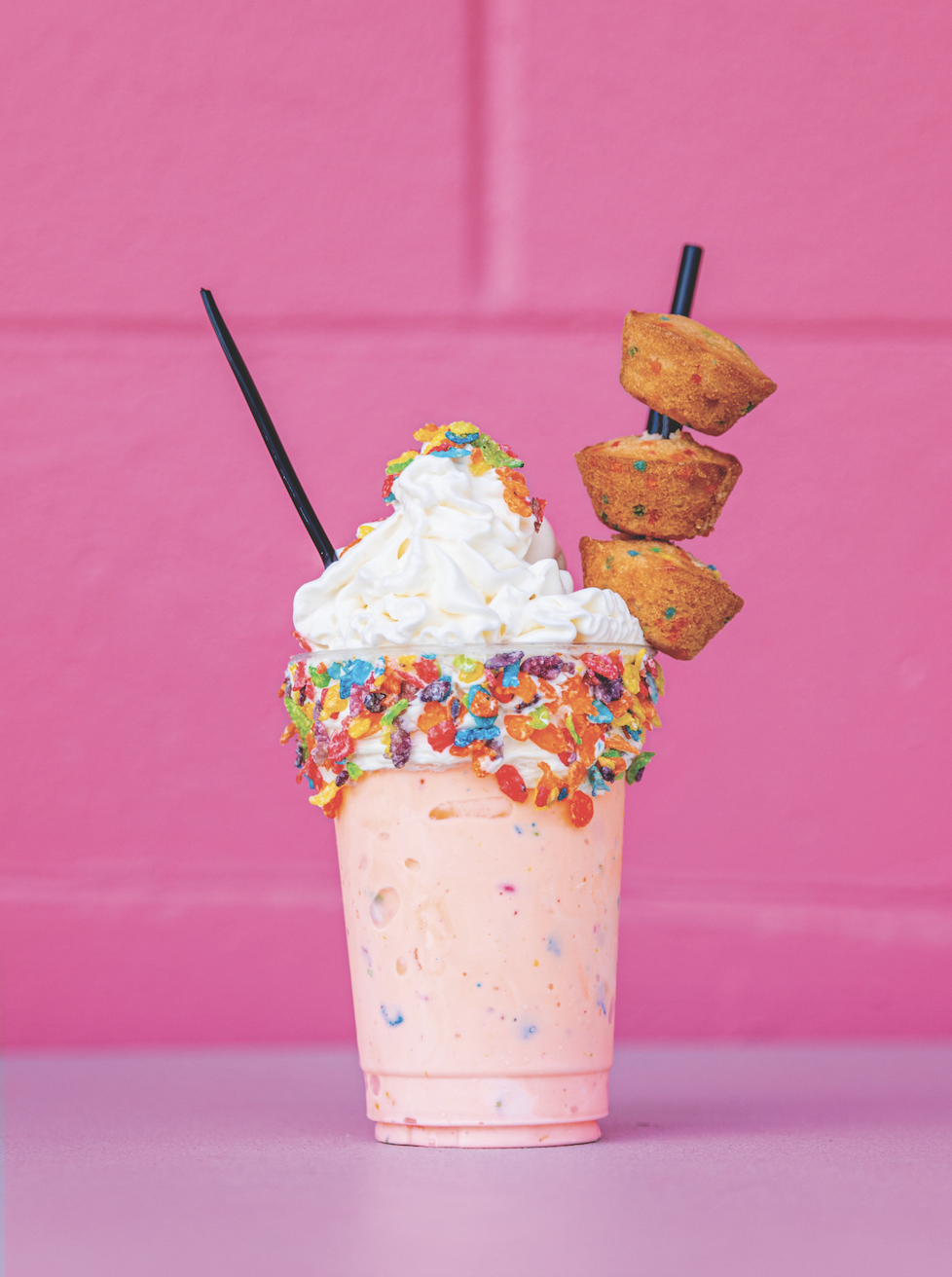 Favorite Sweet Treat
Dairiette
The Dairette has been a family burger joint offering top-quality food at a fair price since 1965. From delicious sandwiches and sides to 8 signature milkshakes, there are plenty of options for the entire family to enjoy! 
Favorite Grocery Store
Sureway
Sureway is a supermarket chain offering quality meats, fresh produce, and baked goods. They also offer deli options and household items. With three Henderson locations, Sureway's staff strives to bring the best customer service to our small-town community. 
Favorite Donuts
Golden Glaze Bakery
Golden Glaze Bakery is a locally owned and operated business serving the Henderson area for 60 years. Their doughnuts are made in-house daily. They not only specialize in delicious doughnuts but homemade cookies and cakes, too. Fresh ground coffee is always available and chopped cinnamon bread is made every Friday. Their team of bakers look forward to taking care of all your bakery needs.
Favorite Pizza
Rockhouse on the River
Rockhouse Pizza opened in 1996 in Robards, KY as a small, carryout and drive-thru only business. Best known for their strombolis and delicious pizza, Rockhouse soon expanded to wings, salads, and sandwiches. They have been in downtown Henderson since 2013 and opened their new location in 2018. At either location, you'll enjoy the family-friendly atmosphere, great service and exceptional food!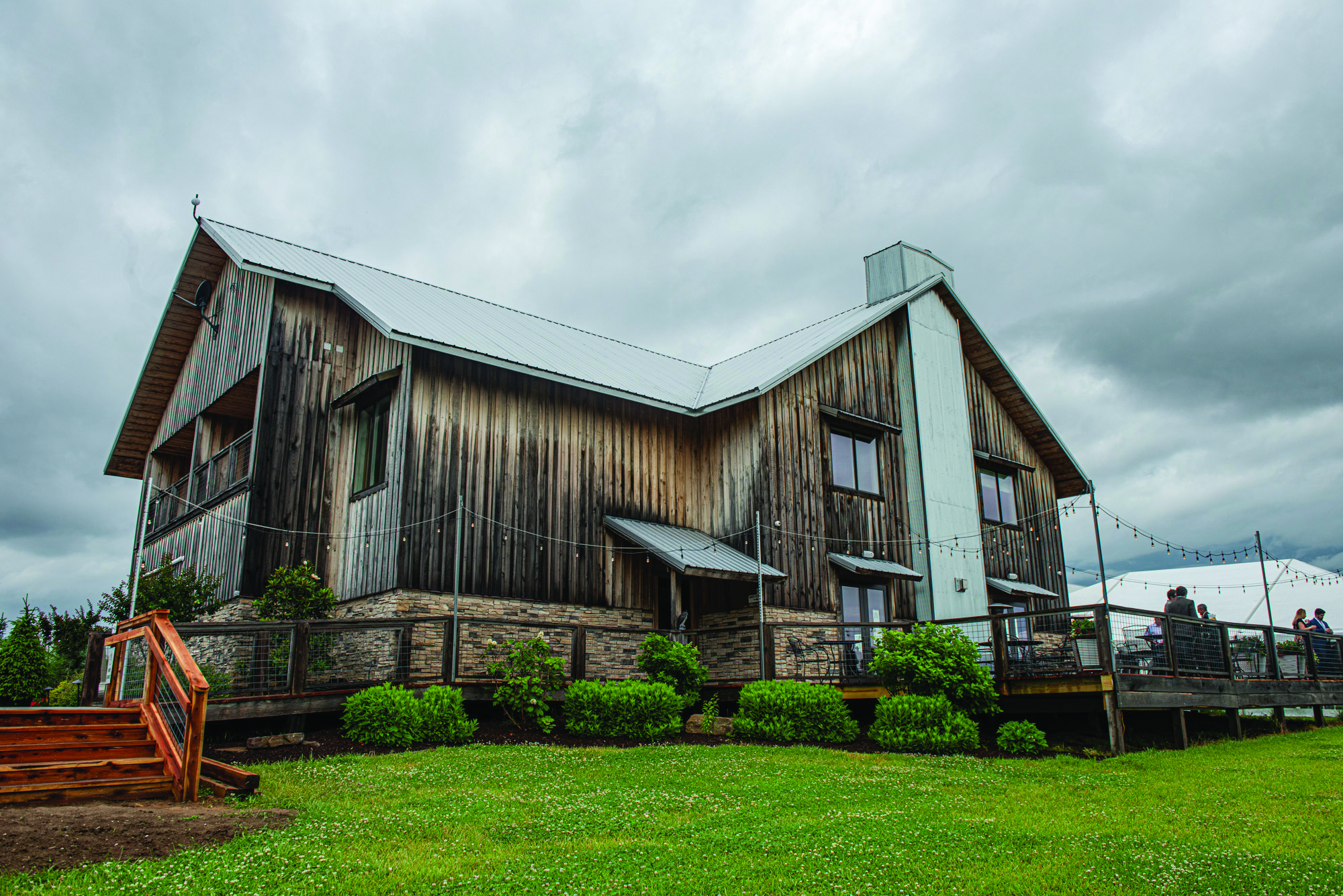 Favorite Patio Dining
Farmer and Frenchman 
Farmer and Frenchman, established in 2016, is a husband and wife team made up of Henderson native, Katy Groves Mussat and Parisian, Hubert Mussat. Together they personify the F&F experience—lively & fashionable cuisine, sourced locally, surrounded by bucolic vineyards and gardens. Enjoy the breathtaking views for dining, celebrating a private event or staying in one of the overnight cabins.
Favorite Dermatologist
Angela Mills
Angela Mills serves as a PA-C with Henderson Dermatology. She received her Bachelor of Science in Biology from the University of Kentucky and her Master of Science in Physician Assistant Studies from the University of Kentucky. She is a member of the American Academy of Physician Assistants, Kentucky Academy of Physician Assistants and Society of Dermatology Physician Assistants. 
Favorite OB/GYN
Sarah O'Nan
Dr. Sarah O'Nan serves the community of Henderson at Deaconess Henderson Women's Services. Currently accepting new patients, Dr. O'Nan received her Bachelor of Science in Biology and Bachelor of Arts in Psychology from the University of Kentucky, and her Doctor of Osteopathic Medicine from Lincoln Memorial University Debusk College Osteopathic Medicine. She is board certified in Advanced Cardiac Life Support Provider, CPR and First Responder, Neonatal Resuscitation, NCC Credential Fetal Monitoring and Basic Disaster Life Support. 
Favorite Pediatrician
Dr. Jennifer Liles
Dr. Jennifer Liles is a native of Henderson, KY. She completed her medical school training at the University of Kentucky College of Medicine and then did her pediatric residency at Palmetto Health Richland in Columbia, SC. She owns her own practice – Premier Pediatrics and Wellness, a concierge pediatric practice. In order to help some of her chronic migraine patients, she completed a 9 month medical acupuncture course at Harvard Medical School. She now treats both pediatric and adult patients in her acupuncture practice.
Favorite Chiropractor
Nunez Chiropractic
Dr. Juan Nunez has provided chiropractic care to the community of Henderson and the tri-state area for over 32 years. He offers quality chiropractic health care for your entire family and has won multiple awards over the years. Services offered include onsite therapy, chiropractic adjustments, consultations, and the SHAPE Reclaimed program.
Favorite Primary Care Physician
Dr. Scott Watkins
Dr. Scott Watkins is a medical doctor serving the community of Henderson at Henderon's Deaconess Clinic. He attended the University of Louisville School of Medicine and is board certified on the American Board of Internal Medicine.
Favorite Urgent Care
Deaconess Clinic
Deaconess Clinic Urgent Care Henderson is located at 
2242 Hwy 41N. They are open seven days a week for your convenience from 8 AM to 8 PM. Schedule an appointment online at deaconess.com/Urgent-Care to skip the line, or walk-in appointments are available also.
Favorite Optometrist
Dr. Robert Cottingham
Dr. Robert Cottingham is an optometrist at Advanced Eyecare Associates. He has been serving the community of Henderson since 2004.  His top priority is meeting the needs of his patients by offering services such as comprehensive eye exams, managing eye disease, prescribing glasses and contact lenses, and providing Lasik consultations.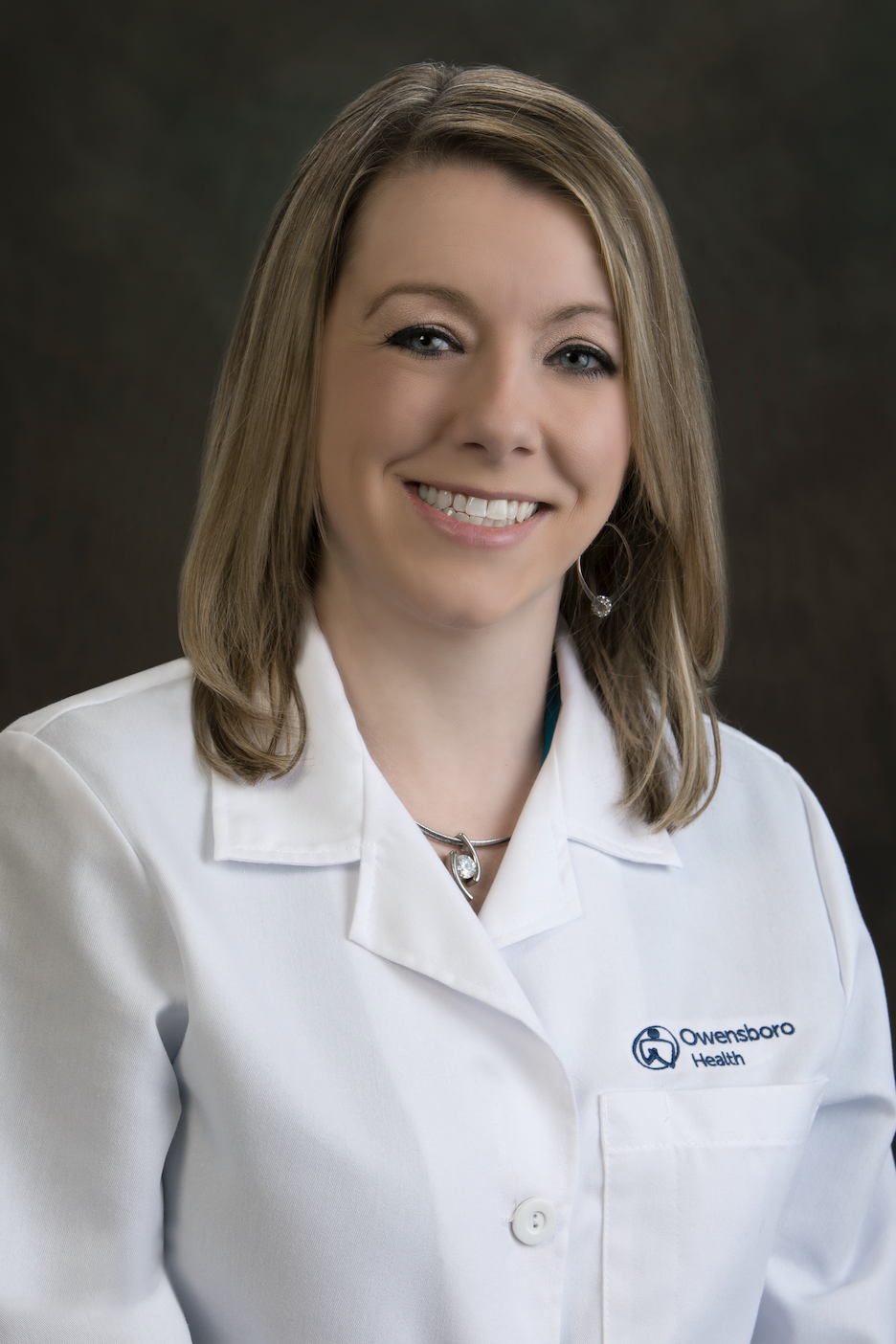 Favorite Nurse Practitioner 
Jama Patterson
Nurse Practitioner Jama Patterson specializes in family medicine at the Owensboro Health Henderson Healthplex, providing exceptional, comprehensive care to all ages. Congratulations, Jama! Your community appreciates your heart for healing.
Favorite Dentist
Dr. Brad Fulkerson
Dr. Brad Fulkerson was born and raised in Henderson. He is a Diplomate of American Board of Pediatric Dentistry, which is the highest achievement in Pediatrics. His dentistry provides infants, children, and teens with a pleasant, positive experience. His patient's first dental visit can begin between 12-18 months of age. As a pediatric dentist, he had an additional two  years of training beyond dental school focused on treating all areas of pediatrics.
Favorite Orthodontist
Dr. Jennings
Dr. Jennings offers high quality orthodontics care to children, teens and adults. New patients are always welcome, as a referral is not necessary. It is important to Dr. Jennings and his staff to give patients the best possible experience by answering questions and discussing all treatment options. Dr. Jennings serves on the Board of Directors of Independence Bank and on the Henderson City Water Utility Board of Commissioners.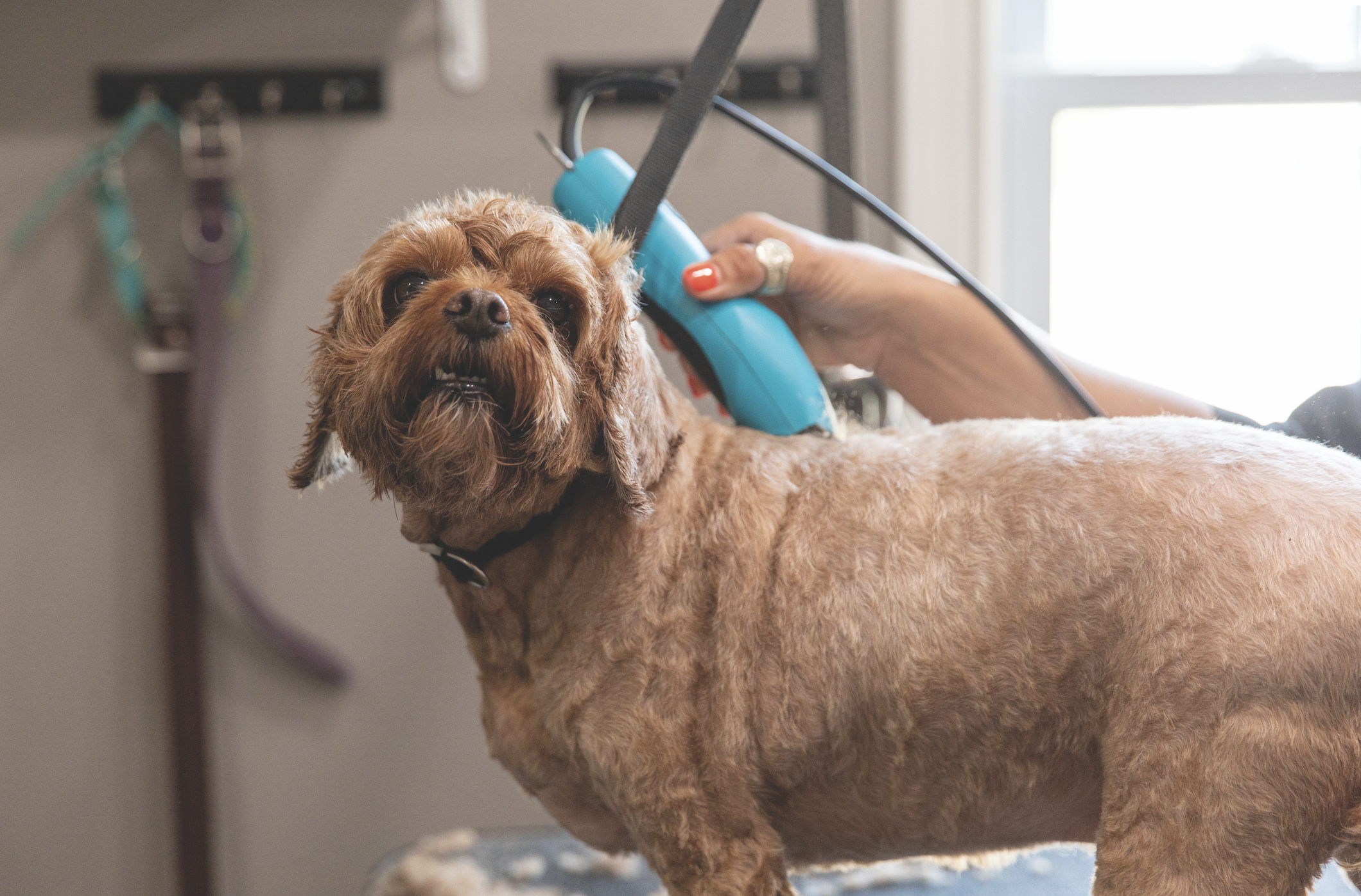 Favorite Groomer
Happy Hounds 
Happy Hounds consists of 4 groomers with 41 years combined experience—making us one of the most experienced grooming shops in Henderson.
Favorite Veterinarian
The Animal Hospital
The Animal Hospital offers exceptional care for your pets. Their veterinary staff makes it a priority to meet the needs of your furry friends from the moment you walk them through the door. Services include surgery, digital radiograph imaging, grooming, boarding and a variety of in-house screenings.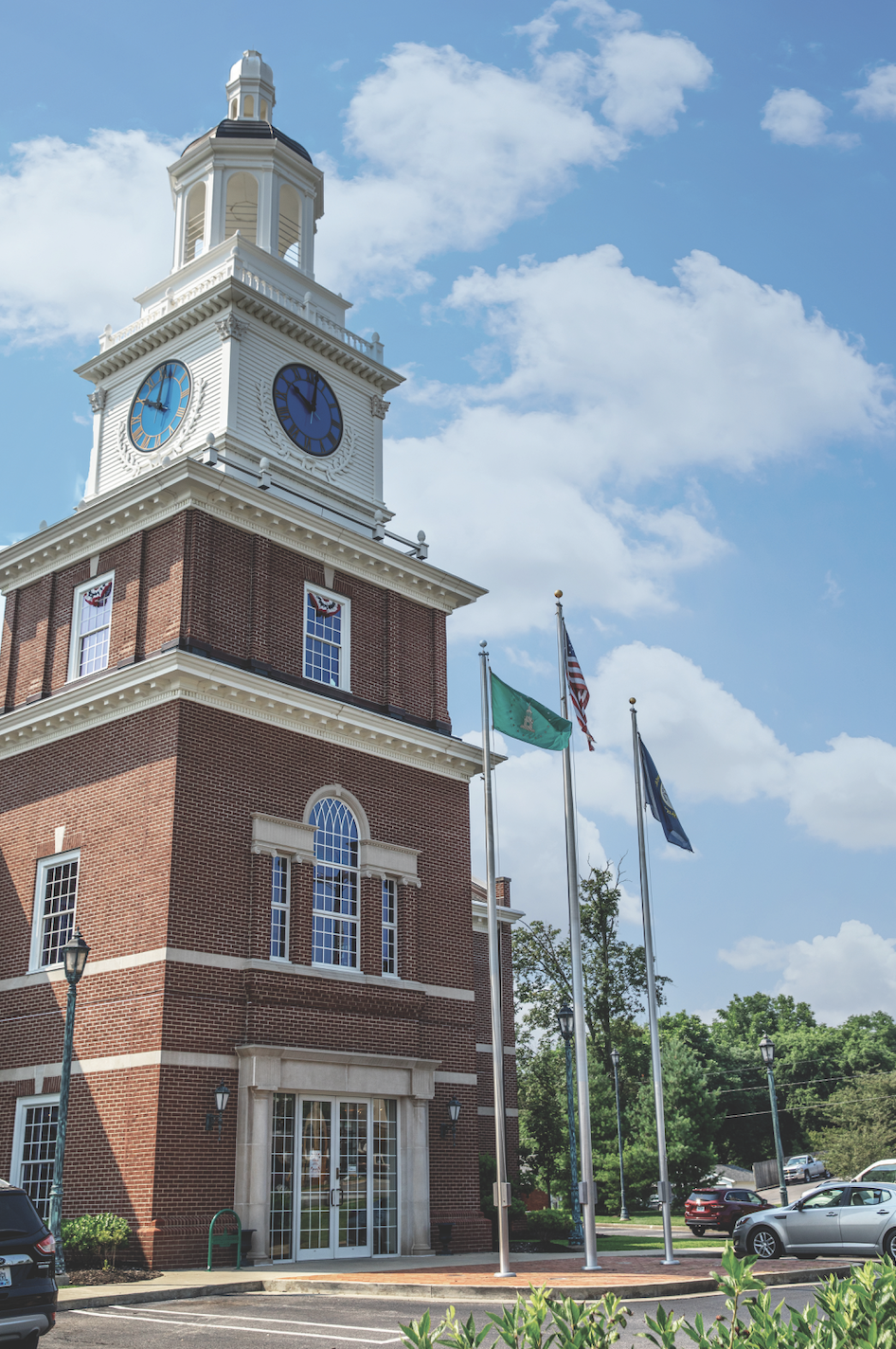 Best Bank
Independence Bank
As a banking revolution for the people, by the people, central to Independence Bank's mission is doing what is right and fair for customers, communities and employees. In the last year, over $1.2 million was reinvested through scholarships, Habitat for Humanity homes, build-a-bed projects, park restoration, customer events and by feeding and meeting the basic needs of those less fortunate.​ Independence Bank has been recognized in multiple categories by the American Bankers Association, including being named a Top Performing Bank and Best Bank to Work For, for 11 consecutive years and a Best Place to Work in Kentucky for 13 years.
Favorite Pharmacy
Butler's Apothecary
Butler's Apothecary is a hometown family owned pharmacy located in downtown Henderson. We offer low prices on prescriptions, compounding, free pill packaging, free delivery, curbside service, immunizations, strep/flu/Covid testing, and 24/7 pharmacist on call.
Favorite Real Estate Agent
Melinda Luntsford
Melinda has been a top producing agent since day one, earning many local and national awards annually. Her customer service is top notch, making sure she is always just a call away from buying or selling your home or business.
Favorite Real Estate Company
ERA First Advantage Realty 
ERA First Advantage Realty would like to thank the Henderson community for voting our office Henderson's Favorite Real Estate Company! We love Henderson and take pride in being an integral part of it, while providing quality customer service and making every real estate transaction as easy as we can!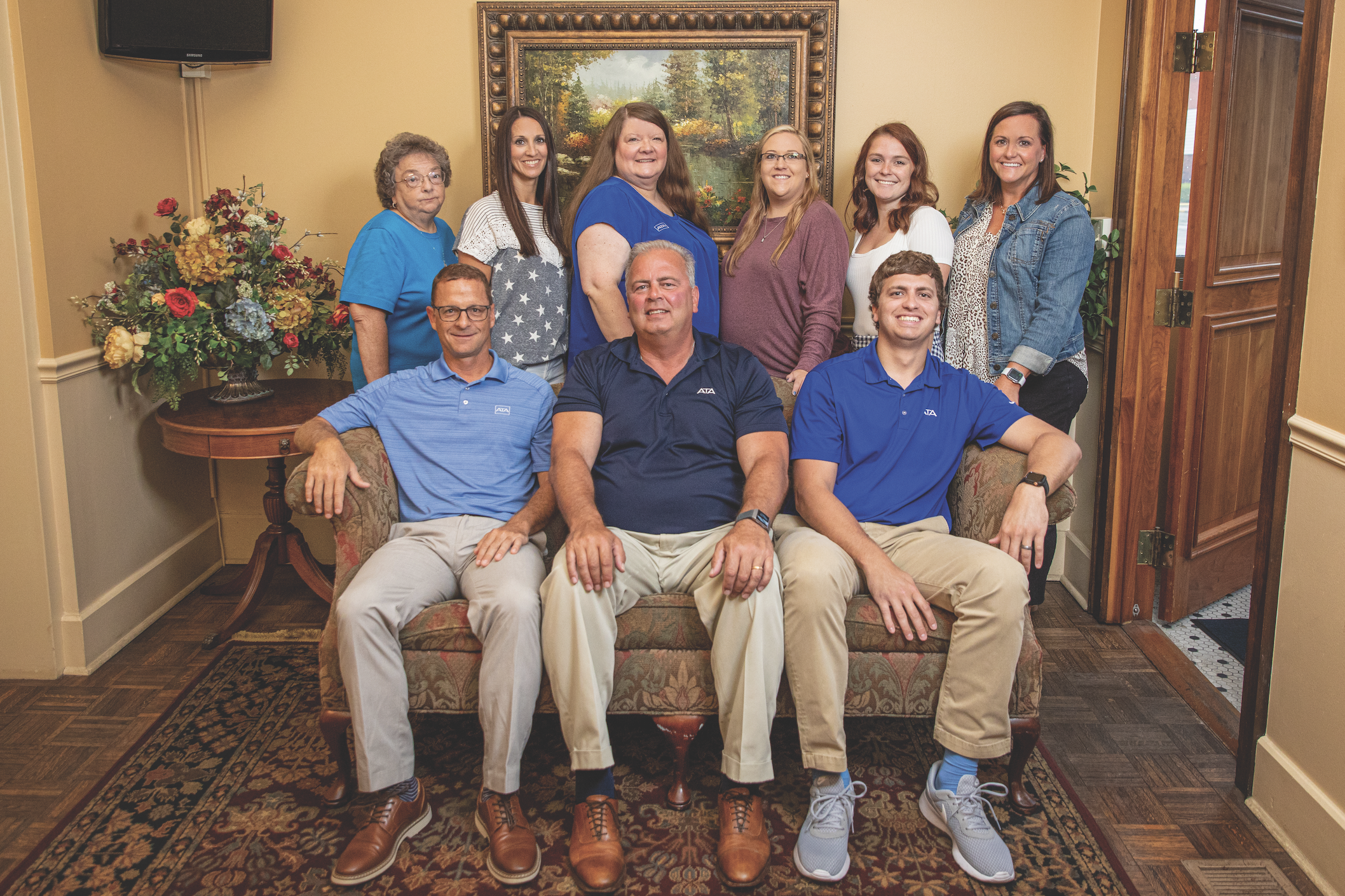 Favorite Accountant
Alexander Thompson Arnold PLLC
ATA is a full service accounting firm. Our professionals provide a wide array of accounting, auditing, tax, and consulting services for our clients ranging from small family-owned businesses to publicly traded companies, and international corporations. Talk to an ATA expert today to discover new ways to reach your goals.
Favorite Insurance Agent
Anne Boyd 
Anne Boyd has been a State Farm agent in Henderson since 2001. She has consistently ranked in the top 3% in the country out of 19,000+ State Farm agents. Her team members have a total of 65 combined years of experience in the insurance industry. Anne has a philosophy of, "Always do what's best for the customer," which has been the core value in building her team and growing her agency.
Favorite Insurance Agency
Kentucky Farm Bureau
Kentucky Farm Bureau Mutual Insurance Company has been serving its members of Kentucky Farm Bureau since 1943 and is now the #1 property and casualty insurance provider in the state.  Having two offices spread out in Henderson County makes it easy for the members of this community to access all the membership benefits, Insurance being the most prominent.  Kentucky Farm Bureau is "Big on Commitment."
Favorite Financial Advisor
Spencer Bloodworth
Spencer Bloodworth has proudly served as a Financial Advisor for GuideWise Financial Group for 3 years. With over 10 years of experience in the financial services industry, Spencer works with an array of clients – from small business owners and entrepreneurs to retired individuals.  
Favorite Financial 
Advisory Group
Guidewise Financial
GWFG is an Ameriprise Private Wealth Advisory Practice located in the heart of downtown Henderson.  With over 100 years of combined experience in the financial service industry, their advisors work with those who are looking for personalized financial advice to navigate today's challenges and help them to stay focused on tomorrow's goals by providing services including: Asset Management, Comprehensive Financial Planning, and Insurance Strategies.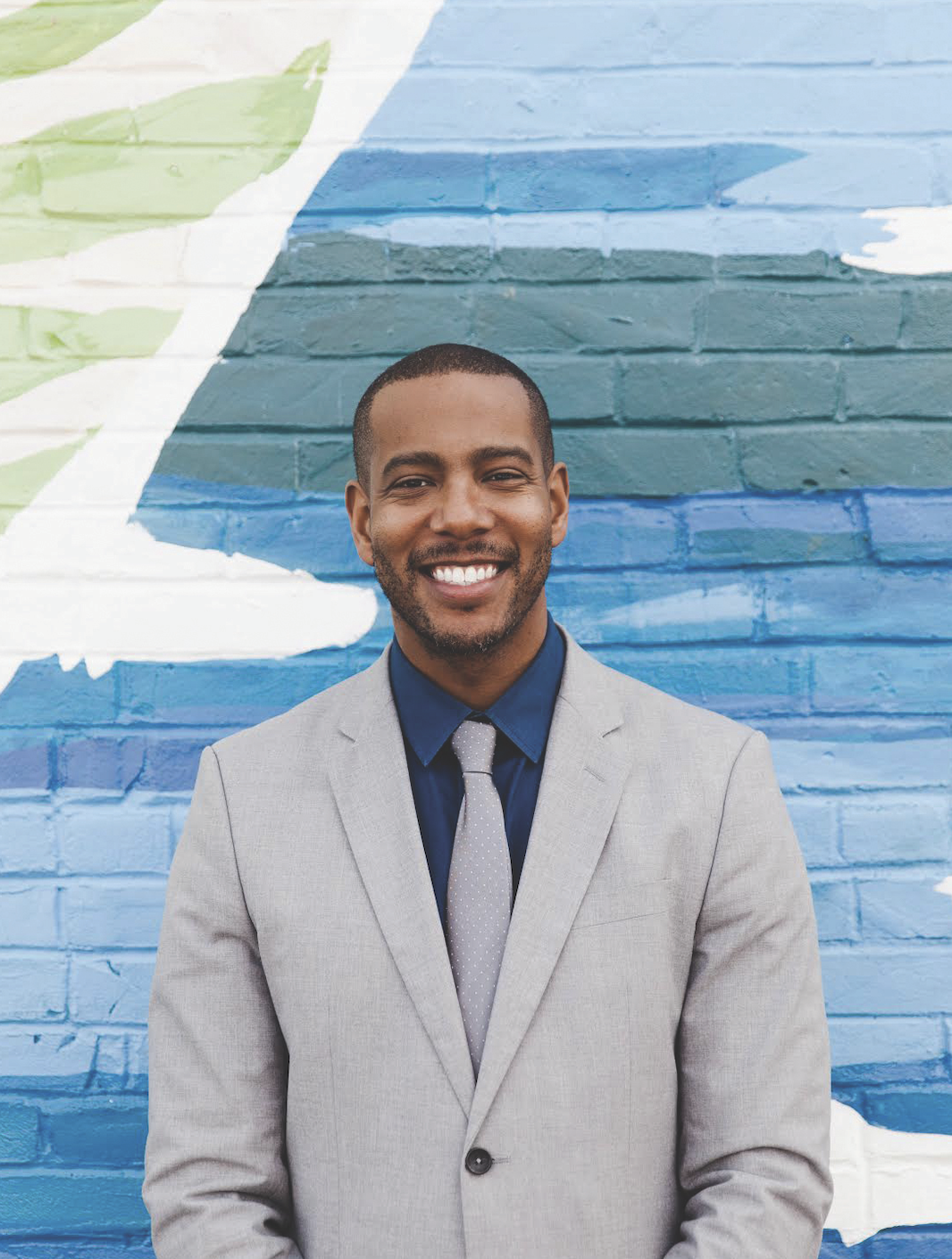 Favorite Attorney
David Curlin
David Curlin has been practicing in the Henderson County area since 2011.  His primary areas of focus are family and criminal law.
Favorite Law Firm
King, Deep and Branaman
King, Deep and Branaman has been serving the Henderson community since 1927. With seven attorneys and eight support staff, King, Deep and Branaman is able to provide legal representation across a wide variety of practice areas and is committed to the betterment of the Henderson community and to providing professional and quality legal services to our friends and neighbors.
Favorite Credit Union
Evansville Teachers Federal Credit Union
What makes Evansville Teachers Federal Credit Union Henderson's Favorite Credit Union? For many families, it's Vertical Checking. This free checking account offers an incredibly high interest rate—3.30% APY—on balances up to $20,000. Not only is Vertical Checking the best account locally, but it has received national accolades as one of the nation's top checking accounts by Kiplinger's Personal Finance. Earlier this year, Investopedia named ETFCU America's Best Credit Union for Checking.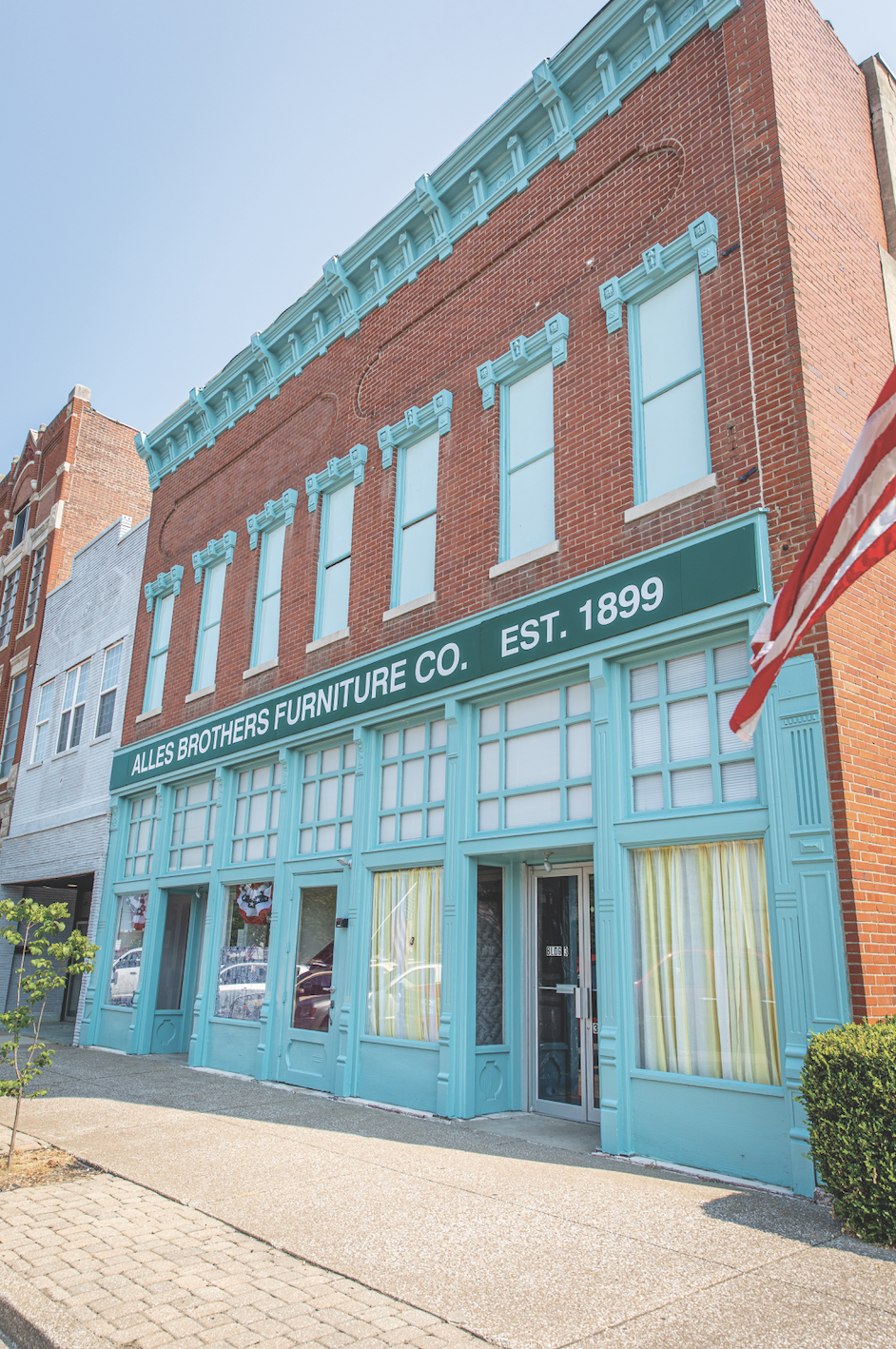 Favorite Furniture Store
Alles Brothers furniture
Alles Brothers Furniture opened its store in Henderson in 1899. They offer free financing, no interest and free local delivery. Their professional staff comes with over 15 years of experience per staff member. They assist customers with selection, special orders, and service. Furniture brands they carry include Ashley, England, Best, Liberty and more.
Favorite Lawn Care
Benton's Garden Center
Benton's Garden Center is your local hometown specialist, offering innovative designs to your landscaping needs. They pride themselves in making your landscaping dreams a reality. Their professional staff offers excellent service by working with their clients to personalize the best design plans at the most affordable prices.
Favorite Auto Dealership
Henderson Chevrolet Buick GMC
This year we are celebrating 20 years of business at Henderson Chevrolet Buick GMC. Thank you to all our customers and staff for a wonderful 20 years! 
Favorite Gift Shop
Sweet Peas Gift Shop
Sweet Peas is a unique hometown gift shop full of charm and southern hospitality! We take pride in offering the newest merchandise while always having our sweet customers favorites as well! Stop by Sweet Peas and see what all the fuss is about!
 Favorite Home Builder
David Shelton Homes
David Shelton Homes' mission is to give each homeowner an enjoyable and rewarding building experience. The owner, David, ensures each build has quality construction and this can be seen in the details of his work. He focuses on building relationships with the homeowners and having honest communication throughout the process. He uses quality materials and the best sub-contractors in the tri-state. David has been helping his clients build their dream home since 2004.
Favorite Heating & Air Company
Woodard Cooling and Heating
Woodard Cooling and Heating is family-owned and operated with 40 years of experience and knowledge. They love Henderson and appreciate the continued support of our great community.
Favorite Garden Center
Days Garden Center
Days Garden Center is your local go-to for all your nursery and gardening needs. From a variety of beautiful flowers to plants and seeds to grow your own vegetable garden, the staff at Days Garden Center is ready to help you any way they can.
Favorite Home Appliance Store
Dixon's Appliance and Furniture
Dixon's Appliance and Furniture is a locally and family-owned business since 1974. They work with their customers to find the right products to fit their needs and budget. Their services include repair and parts, delivery and installation and a warranty package. Their friendly and professional staff participates in Relay for Life each year to give back. They look forward to continuing their family legacy and serving our community for years to come.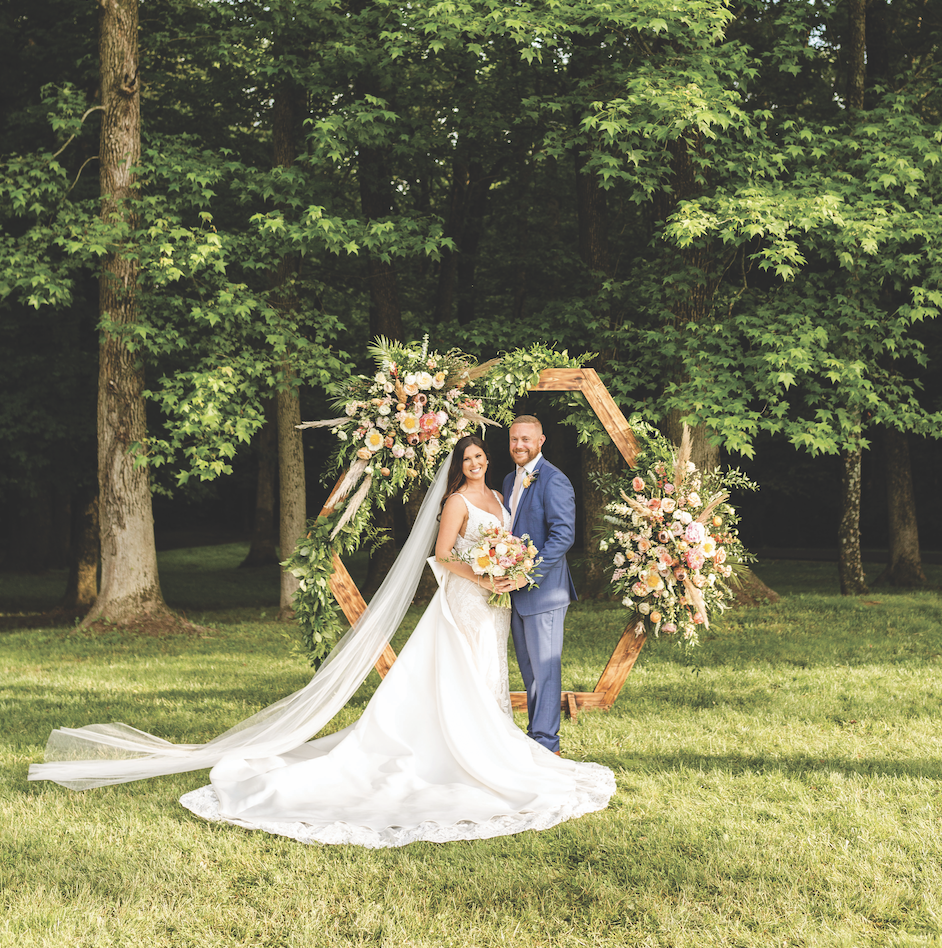 Favorite Florist
J'Petals Forals & Gifts
At J'Petals we love to create and bring unique offerings to Downtown Henderson. Thank you for  letting us serve the tristate area for the past 14 years!
Favorite College
Henderson Community College
YOU'VE GOT THIS! Whether you're a recent high school graduate working toward a bachelor's degree, interested in an associate degree with immediate career opportunities, or needing to upgrade your job skills, we have something to offer you. For more information about HCC, please visit www.henderson.kctcs.edu. 
Favorite Funeral Home
Tomblinson Funeral Homes
Tomblinson Funeral Homes offers a variety of funeral and cremation services to meet your family's needs. Their directors will assist you and your family through every step from choosing the type of service and monument to offering life tribute videos in memory of your loved one.
Favorite Car Wash &Detailing
Clay G's Elite Detailing
Clay G's Elite Detailing is an auto detailing service serving the community of Henderson. Offering everything from full details, paint correction and ceramic coatings to express services such as express wash/vacuum, express details and interior cleaning services. 
Favorite Consignment Shop
The Elm Consignments
The Elm Consignments is a shopping destination located in downtown Henderson. They specialize in antiques and vintage collectibles and have garnered a good reputation for their knowledge in the field. In addition to Henderson Hemp Company, we now also house Cure Skateshop, Baby Olive Boutique, Corkscrew Curiosities, Lofty Creations, and Venus & Pearl, all under one roof. 
Favorite Shoe Store
Simon's Shoes
Simon's Shoes is a local full-service shoe store offering a variety of products from footwear to accessories. They carry a large selection of sizes for both men and women. Their staff is always happy to help with special orders and shipping is available anywhere in the United States.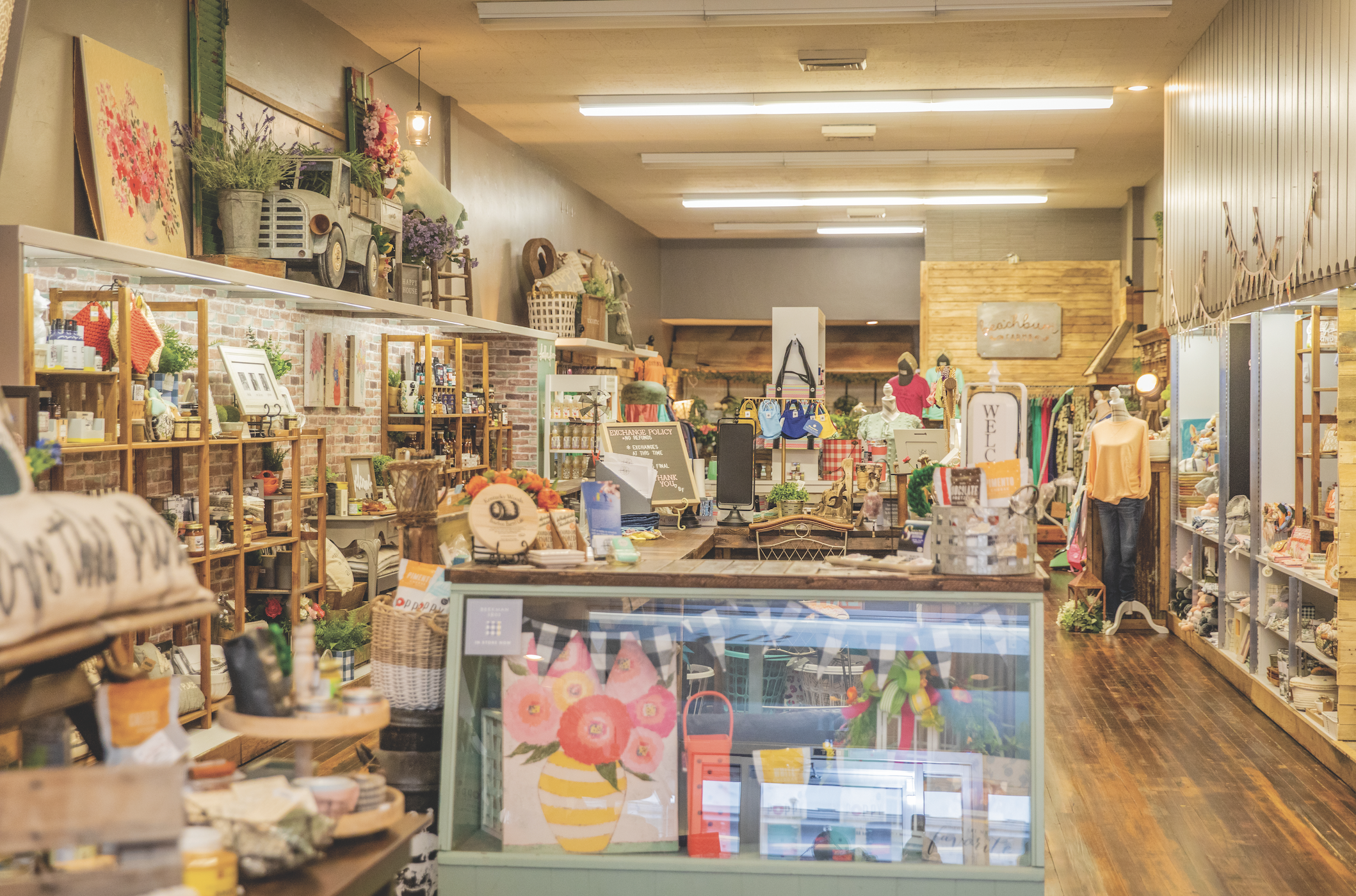 Favorite Boutique
Beachbum Farms Designs and Company
Beachbum Farms and Designs Company is a family-owned business located for the past three years in downtown Henderson.  Beachbum Farms specializes in boutique clothing, hand-designed tees/sweatshirts, baby and wedding gifts, food items and home décor.  We truly appreciate our customers who have supported us through "shopping local" and look forward to continuing to serve you through both in-store and online purchases.
Favorite Daycare
Busy Bees
Busy Bees started at Bennett Memorial Methodist Church in 1983 as a Mother's Day Out program and later evolved into a daycare. They have been in their current location since 1993. Infant to school age are welcome. The daycare's foundation is based on Christian values that started from the church and continue to this day.
Favorite Preschool
Thelma B 
Thelma B is providing a high-quality education through exploration and learning in a nurturing environment. Every child.  Every effort.  Every day.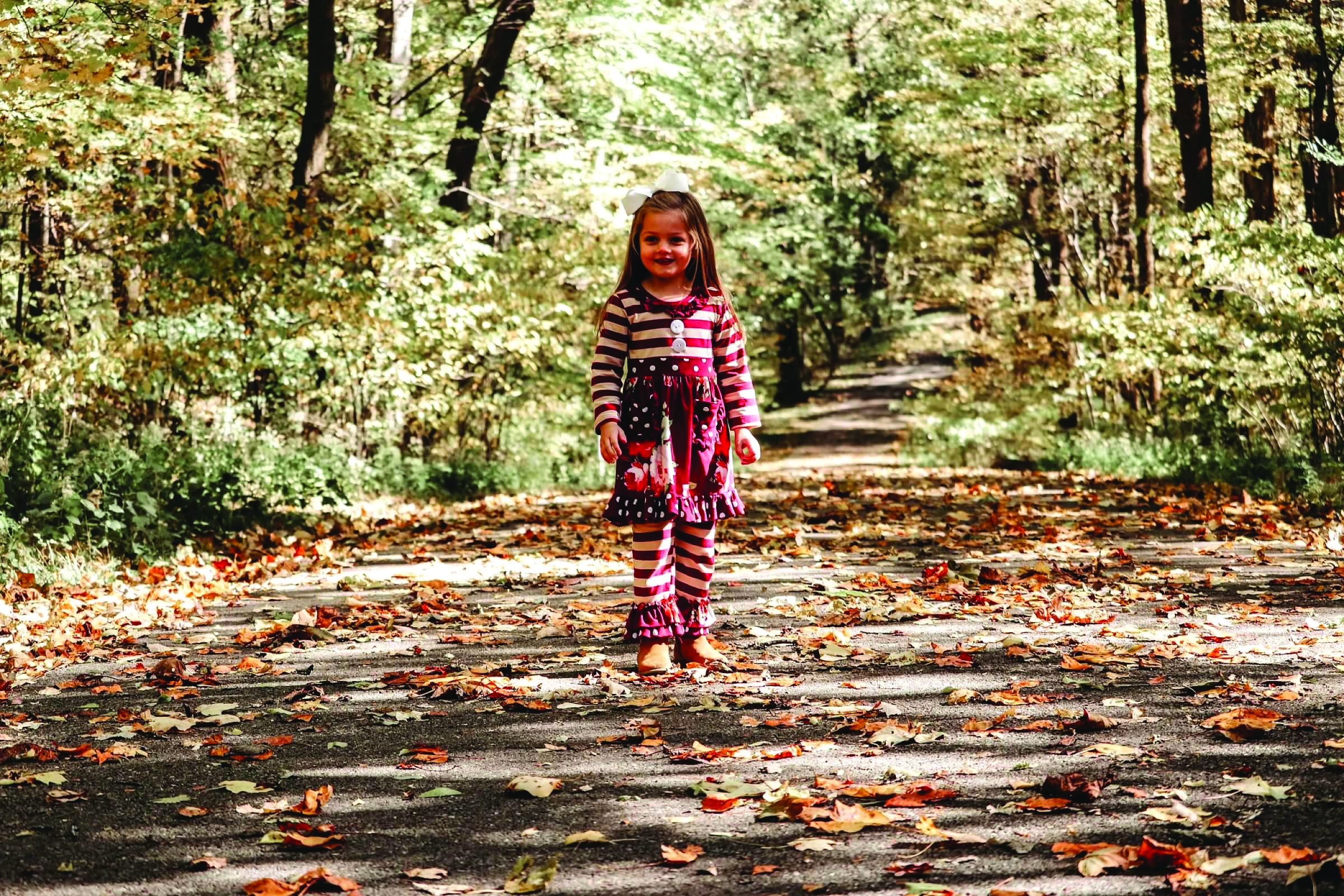 Favorite Park & Place to take a Family Hike
John James Audubon State Park
For over 75 years, John James Audubon State Park has provided hiking, fishing, boating, camping, golfing, picnic shelters, tennis courts, cottages, playgrounds, and a world-class museum experience to the Tri-State. Open year-round, this park is a hidden treasure that is a favorite for children's programming, local art exhibits, weddings, family reunions, school field trips, and more.
Favorite Sports League
Henderson PCMA (Players, Coaches and Managers Association)
The Henderson PCMA is a non-profit, recreational baseball league for youth between the ages of 5-10.
Favorite Barber Shop
Lee's Barber Shop
Lee's Barber Shop is located in an old house from the 1930s that was renovated back to its original look. Specializing in men's haircuts and shaves, men can come to a place where they can relax, sit in old school barber chairs, and leave with a fresh, new look.
Favorite Hair Salon
Salon On Main
Salon on Main is a full-service salon and spa, offering all of your hair, skin and nail needs.  We are a team of highly experienced, highly compassionate women, born and raised right here in Henderson, KY.  Come let our team help you feel as beautiful on the outside as you are on the inside! 
Favorite Charity Event
Marsha Place Walk For Life
Marsha's Place, located at 235 N Elm Street, offers confidential, free, and individualized healthcare services that ensure mom and baby get off to the best possible start. Their annual fundraising event, Walk for Life, is a celebration of LIFE enjoyed by Henderson families for the past 30 years.
Favorite Annual Event
Trifest
The Henderson Breakfast Lion's Tri-Fest is an annual fundraiser for many local non-profits. All money raised by the Lions goes back to the community. This event offers a variety of vendors, music, food and carnival rides for the entire family to enjoy. The event is planned to return in April 2022.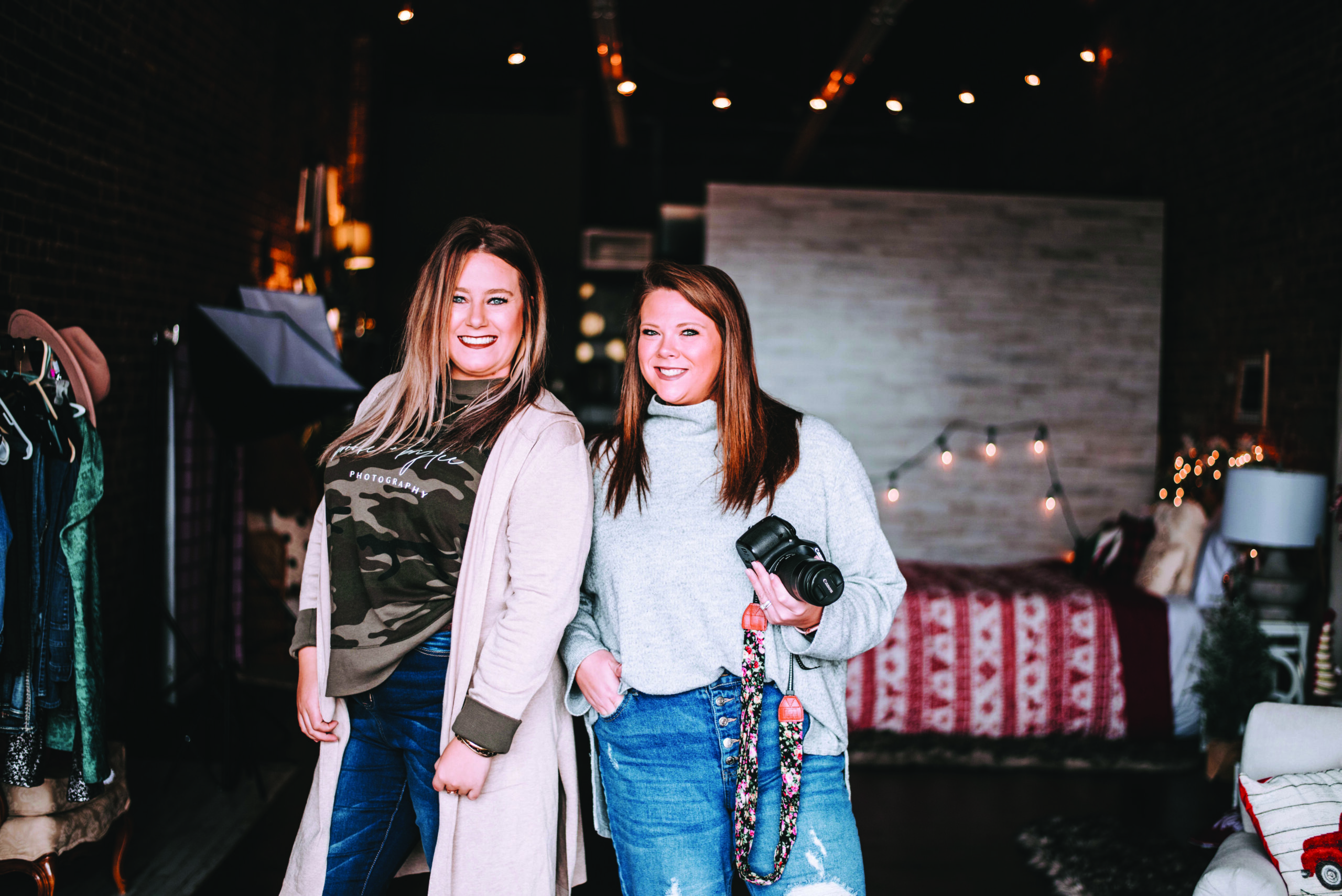 Favorite Photographer
B + B Photography 
Brooke Hallmark and Brylee Cannon are two best friends just chasing their dream and telling your story with their cameras. Their photography studio is located at 232 N. Main St.
Favorite Dance Studio
Dance Factory
The Dance Factory opened in 1992. The studio offers dance instruction in a Christian environment for all ages from toddlers to adults. Classes include ballet, jazz, tap, contemporary, and hip-hop along with several preschool class options. Private lessons are offered and birthday parties, too!
Favorite Place to Work
Henderson County Schools
The mission of the Henderson County Schools is to provide extraordinary educational opportunities for every student.
The vision of Henderson County Schools is to excel as a national innovative leader in education.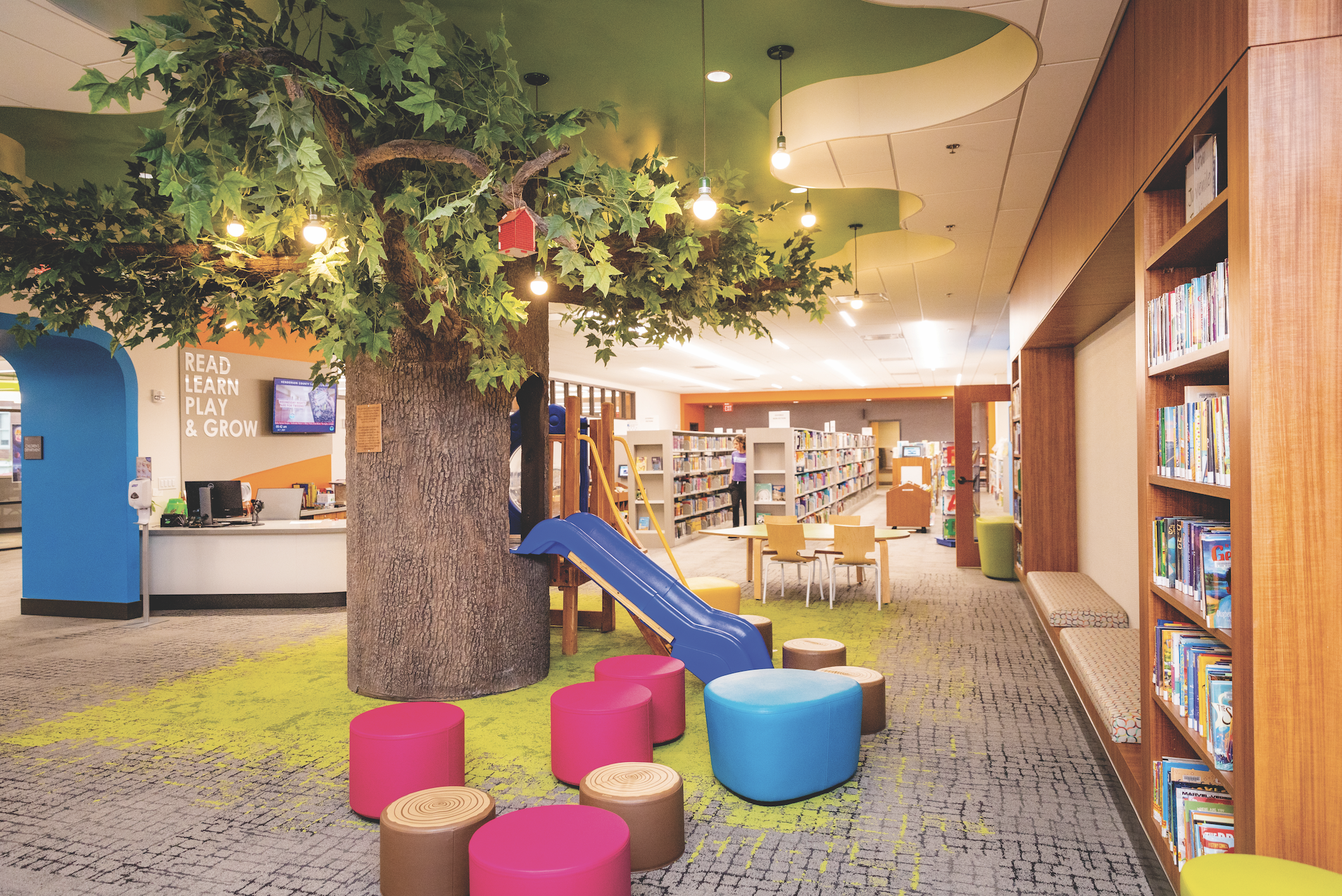 Favorite Place for Rainy Day Fun
Henderson County Public Library
The Henderson County Public Library offers a variety of services and programs for all ages. Community members can spend time reading their favorite books, participating in classes (children, teens and adults) and more. From reading and crafting to gaming and genealogy, the fun never ends!
Favorite Gym/Fitness Center
The YMCA
Serving Henderson County youth, adults and families since 1894, through programs, services and facilities that help build Christian spirit, mind and body for all. 
Favorite Running Race
Trifest 5k
The Tri-Fest 5K is in conjunction with the Henderson Breakfast Lion's annual Tri-Fest fundraiser for local nonprofits. The event is expected to return in April 2022. 
Favorite Golf Course
Bridges Golf Course
The Bridges Golf Course Of Henderson is a fun and beautiful public facility which you can enjoy for golf, pickleball, or food and a drink, seven days a week.  Come and see what all the fun is about!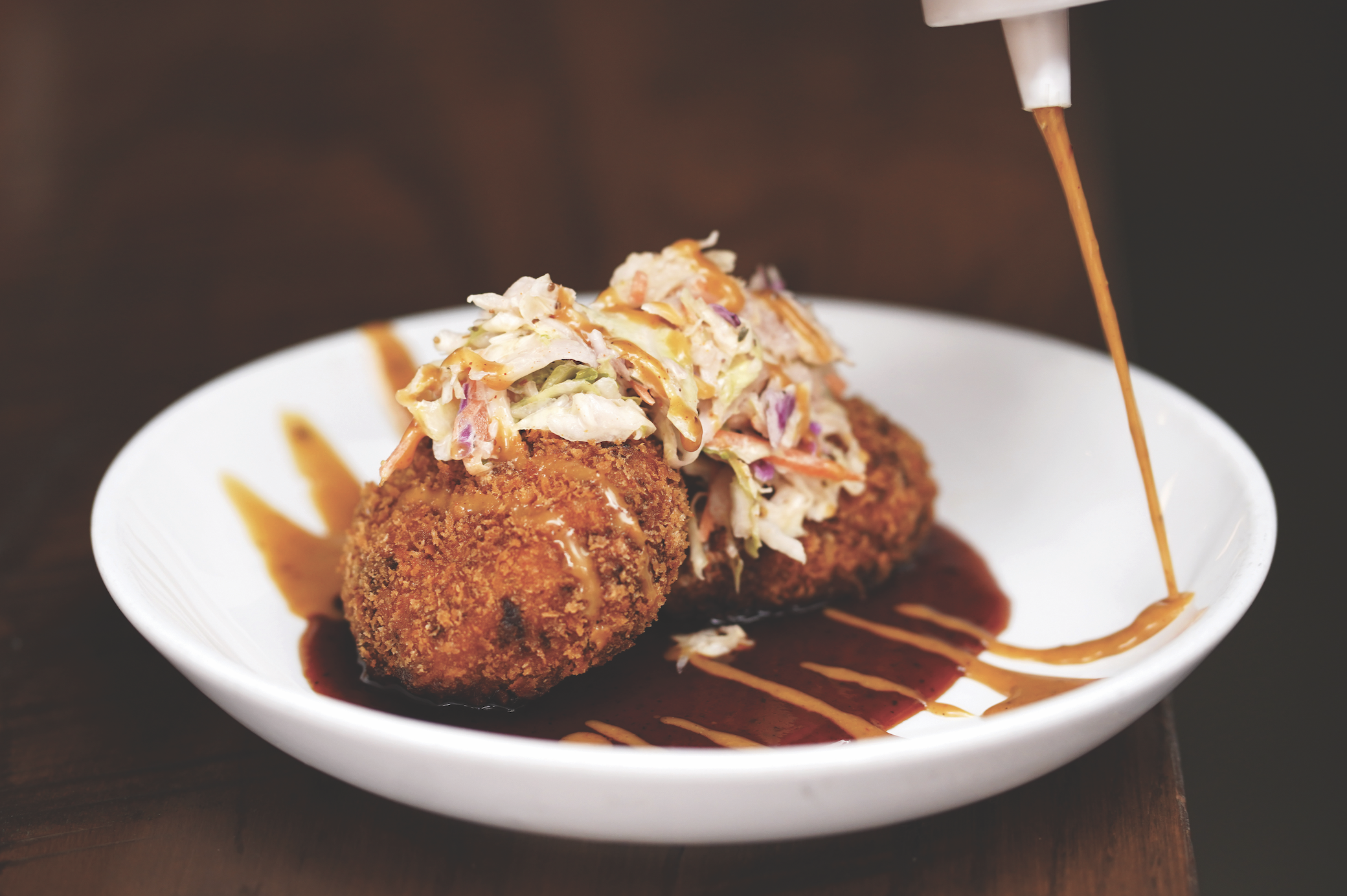 Favorite Date Night Spot
Hometown Roots
Hometown Roots is locally owned and located downtown Henderson offering delicious, southern comfort food. With weekly specials, a welcoming atmosphere and friendly customer service, you'll be ready to plan your next visit before walking out the door.
Join our list
Subscribe to our mailing list and get interesting stuff and updates to your email inbox.
Reader Interactions