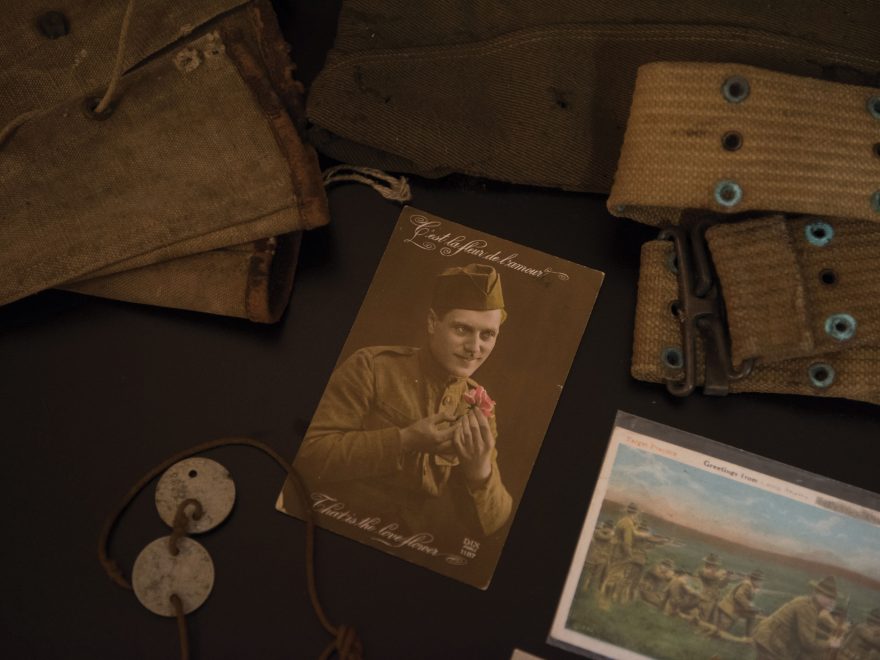 Over the course of this year and next, a small group of dedicated individuals is tackling the arduous and gargantuan task of uncovering Henderson's local and national involvement in World War I. The Henderson and the Great War project will include public presentations and exhibits hosted throughout the community.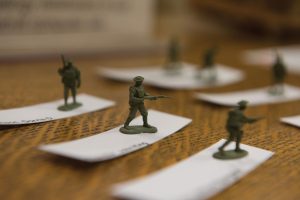 For a project of this scope and magnitude, the group has amassed a dream team of dedicated committee members and supporters. Group members include Lorie Malby, Henderson Community College; Nancy Voyles and Cassy Gilliam, Henderson County Public Library; Mary Alice Springer and Sheila Reid, Henderson's General Samuel Hopkins Chapter of the Daughters of the American Revolution; Tom Jake, Henderson Depot Community Room; and Susie Thurman, Friends of the Henderson County Public Library.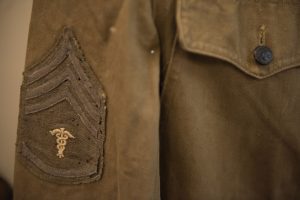 The group is passionate about the artifact digitalization, and thus far, they have received WWI-era uniforms, photographs, letters, a gas mask, and a Christmas dinner menu from a camp.  Some of the items may be viewed via a traveling display that will be hosted at the museum in John James Audubon State Park, HCC, and the Henderson Depot Community Room. Also, each item has been digitized and will go into an online collection on the HCPL's website for future perusal.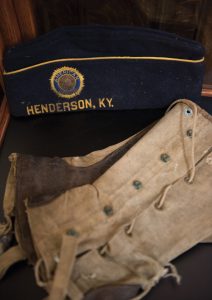 The accumulation of research is shedding light on Henderson's impact on WWI.  For example, every student who has studied history knows that post-WWI the United States saw dramatic financial growth.  Now we know Henderson shared in that growth.  Group member Tom Jake points out that during the war, wheat became a rare commodity, and Henderson grew it like crazy to fulfill that demand.  But it wasn't just wheat. Statewide, Kentucky saw agriculture sales rise some 320% in the first nine months.  To illustrate this massive growth, in the year before, 75,000 horses were sold to Europe; however, in the first nine months of the war, they sold 750,000.  That trend is also seen with mules and even chickens.  In fact, Henderson had one of the largest poultry raisers in the nation. Additionally, Henderson started exporting coal by the truckloads.  Until, of course, Tom noted, "when they started sinking ships, the coal backed up, we couldn't get it on ships.  We had something like 44,000 car loads of coal that couldn't be shipped."  Nevertheless, Henderson's prosperity dramatically increased.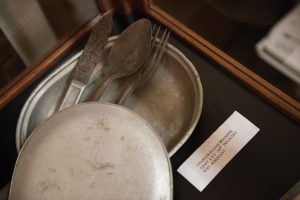 Every time the government had bond raising efforts during the war, Henderson passed their quota by at least 10% and sometimes by 30 or 40%. Many ladies came in to sew bandages, hospital aprons, and other items.  A former HCPL librarian, Susan Towels, allowed them to sew in the library.  The research has shown that "Henderson excelled in the war effort in everything they did. So, we prospered," Tom said.
Though it is not enough to just remember the great war; we must learn from it. "Looking at the global factors leading up to the great war…those factors are present today," said HCPL Director, Caleb May. "It's very important for us to learn history. If you're ignorant of history, you're doomed to repeat it."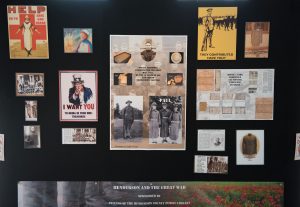 You may start to notice WWI themed posters advertising the item digitalization project or "in memoriam" red poppies around town. These are just two opportunities for Hendersonians to become involved.  There are others, including a Chautauqua-style performance of Mary Arvin Sissons, the most decorated war nurse of WWI and Henderson resident.  She is being portrayed by Megan Mortis, who is excited about portraying her.  "She was a strong lady in the war who risked her life to calm and care for soldiers during an attack in France.  One of the recognitions she would receive would later become known as the Purple Heart."  This performance will take place in March 2018.  Mortis promises big things. "It's exciting to act again; I was very involved with community theater."  For full disclosure purposes, Mrs. Mortis is my wife.  In truth, we are both excited to be a part of this event and this group.  So stay tuned Henderson, these programs and events will not disappoint.
For more information visit their Facebook page, "Henderson, KY and the Great War."
Join our list
Subscribe to our mailing list and get interesting stuff and updates to your email inbox.