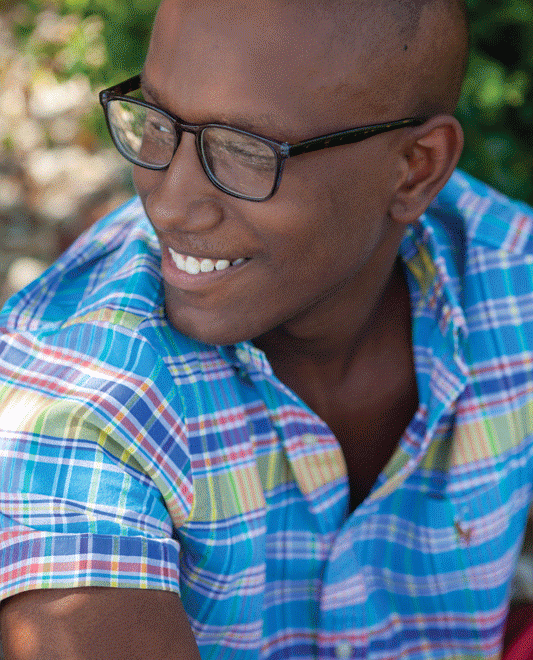 At age 16, most teens are getting their permits and hanging out with friends, but Indarius Walker is spending his time making trips back and forth to Louisville, KY for chemotherapy treatments. 
Indarius is a Henderson County High School student who was diagnosed with Osteosarcoma in February 2018. He was in the middle of his basketball season when he first noticed some pain in his knee. The x-rays did not show anything, so everyone thought he must have pulled a muscle while on the basketball court. It wasn't until he was unable to hardly walk at a basketball game that his mom knew something else was wrong and asked for an MRI to be taken. It was then that the doctors found a tumor on his knee and found that the cancer had spread to his lungs. Since then, he has been taking multiple treatments at Norton Children's Hospital in Louisville, KY. The doctors are happy with how his treatments are working, but they are planning a couple more rounds of chemotherapy before removing the tumor from his knee. 
To those who are going through cancer, Indarius said, "Stay positive and don't give up. Keep thinking about your future. Always smile. Tell people to have a good day and check on other people, too. Help make people around you positive, so you can stay positive." 
Before his diagnosis, you could find him at the YMCA, playing video games and hanging out with his friends. What he looks forward to more than anything when he goes into remission is going back to school and taking a trip with his family.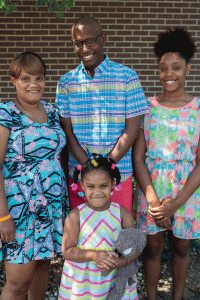 His mom, India, said his teachers have been amazing through all of this. During the school year, they would FaceTime in class and would send letters every week with notes written from his classmates. The basketball coaches will come by to visit and when the basketball team won the championship, they came and brought him a piece of the net, which meant so much to him. Head Basketball Coach, Tyler Smithhart, said, "We are blessed to have someone with the character and charisma of Indoe in our program.  He is a fantastic teammate that brings great energy and a positive attitude to the guys around him.  In practices and games, you will always hear Indoe encouraging his teammates. He is such an uplifting and inspiring young man, and we are fortunate to have someone like that in our program."
The support of his friends, teachers and coaches has helped him stay encouraged and positive through this experience. Despite what he is facing, he has been such an inspiration to those around him. A local TV news station in Louisville did a story on him because he has made such an impact during his time as a patient at Norton Children's Hospital. His mom said, "The one thing I love is that he hasn't let this change his personality or change who he is."
He has become really interested in photography and would like to take a photography class next school year. Through his experience, he has also expressed interest in maybe going to college to become a nurse and coming right back to Norton Children's Hospital to work with kids going through the same thing he is. 
To everyone who has supported and encouraged him since his diagnosis, Indarius said, "Keep praying for me. Stay happy. I'll be back as soon as possible and thank you for all the love and support. I appreciate it a lot."  
Lyndi Mauk, editor of Henderson Family Magazine, was born and raised in the Bluegrass State. She is grateful to be going through life alongside her husband and best friend, Brandon, and being a mother to their little girl.
Join our list
Subscribe to our mailing list and get interesting stuff and updates to your email inbox.
Reader Interactions