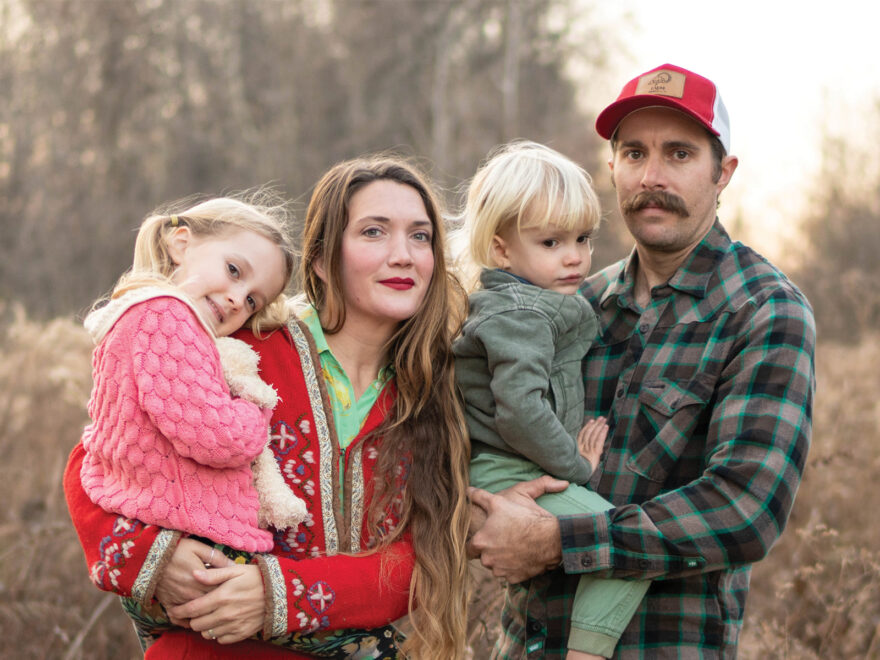 Photos provided by Mandy Glaser
A mother living out her dreams
Mandy is originally from Eastern Kentucky. She graduated from Morehead University with her Bachelor Degree in Studio Art and then moved to Savannah, Georgia for graduate school at the Savannah College of Art & Design where she received her MFA in Photography and met her husband, Danny. Once they both graduated, they moved to Austin, Texas where Danny's family resided. Mandy worked as an art teacher, where she worked for a pottery studio. When her daughter was born, she told her husband she really wanted to move back to Kentucky. Her husband wanted to get on somewhere as a firefighter, so she told him if they moved back to Kentucky she would live anywhere in Kentucky who hired him first, and that is how they ended up in Henderson. Henderson was the first place to offer her husband a job as a firefighter, and in 2018 they made the move to Henderson. 
Mandy said, "Henderson is a great place to live. The community has been really supportive and everyone we meet is kind."  
Mother and Author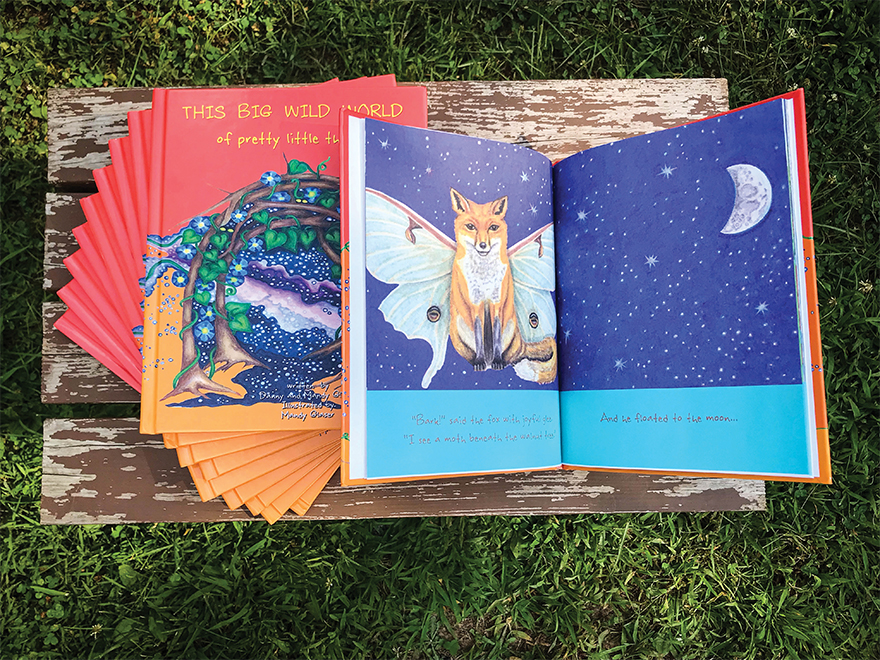 While still living in Texas, Mandy began to consider the idea of writing her own book. She had been working a few part-time jobs, and she really wanted to do something of her own. "Coming from an art background, I wanted to make something useful. I like wall art, but I didn't want it to be a piece of art on the wall that had a big price tag on it. Making a children's book was something that was affordable for lots of different people. It took a long time, but it did get done."
Mandy explained she didn't have a real plan. She started drawing pictures first. "I've always been influenced by nature and natural sciences, so I started drawing animals.  It is based around science. I drew the images so they could be appreciated by a large audience, so it's not real cartoonish. I would draw an animal, connect it to its environment and then connect it to another animal. From that it would lead into the next drawing and connect that environment to another animal."
She completed her book in 2015, but she had no idea what to expect from the business and publishing side of it. There are standards to having so many words and pages and particular guidelines you must follow for a publisher or literary agent to consider your book. After submitting to 100 different publishers or literary agents, the mother of two found a publisher in 2019 located in Louisville, known as "Line by Lion Publications" through Pixel and Pen Studio, who was very quick to want to publish her book. Currently, you can find her book, "THIS BIG WILD WORLD of Pretty Little Things" on Amazon and Barnes & Noble, mostly online but she is hoping to get it into more bookstores in the near future. 
Mandy enjoyed being able to illustrate her entire book, but the process took a while from start to finish. She had finished her book enough to began sending it out to publishers in 2015, but her daughter was born around the same time and their move to Kentucky also took place. However, the wait was worth it as her book was finally released in Summer 2021. 
The mother and author is now working on getting dates on her calendar to help promote her book, while also currently working on her second book to be published. There is a program in Lexington where she will be doing a book reading and art project in April, and one of the public schools is also going to have her share her book with their students, too. She is hoping to complete her illustrations for her second book by May before their farmers market season begins. 
Mother and Teacher
Mandy and her husband have two children, Rosie (6) and Harlan (3). 
"I've always been interested in homeschooling, but at the same time I know there are a lot of advantages to being in school," expressed the hardworking mom. The year her daughter was going to start Kindergarten is when covid started. It was going to be a virtual year, and she didn't think it was going to be best for Rosie. With their lifestyle, Mandy felt homeschooling was the best option for them and one that could work. "I was lucky enough because I am a stay-at-home mom. That opportunity was there." 
This year they joined the homeschool co-op group, Graystone, where there are 100 students from elementary up to high school. They meet once a week, where they follow the same schedule as public schools do. Her daughter has classes in math, grammar, history, geography and physical education, along with the options of electives where others are hired to come in and teach violin, karate, foreign language, etc. 
When they were planting, Rosie learned about photosynthesis. When she had a butterfly she learned about metamorphosis. When they take family trips or go on adventures, they stop at places for educational learning. The fun of learning never stops! 
Mother and Farmer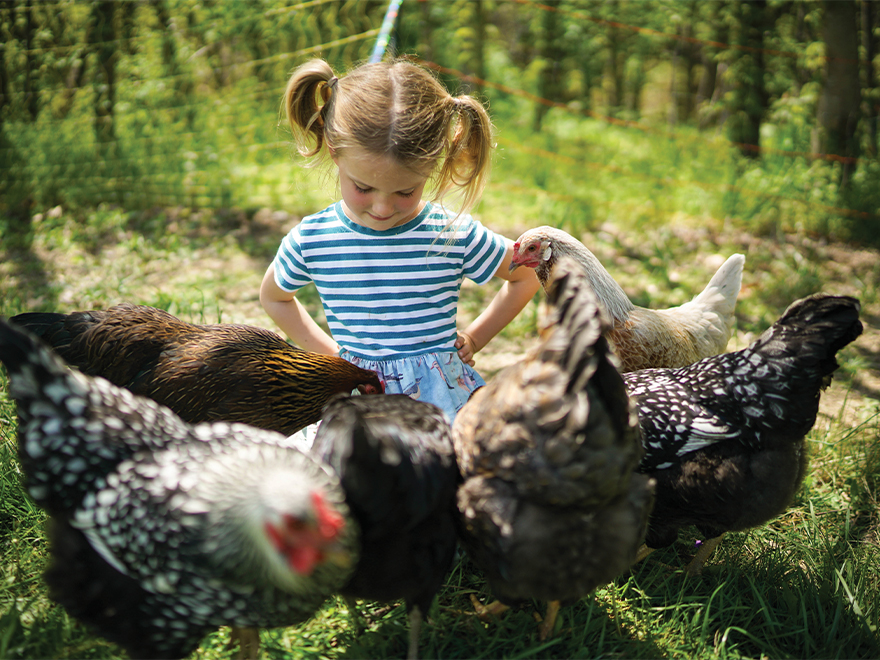 This country-living mother grew up gardening. Her family always lived in the country in Eastern Kentucky and had animals, mostly a hobby farm for them. When Mandy and her husband lived in Texas, they lived on 3 acres and always had a large personal garden. After moving back to the Bluegrass State, they moved onto a 200 acre farm, which they named Rain R' Shine. Corn and soybeans surround them where other farmers rent land and plant their crops, but Mandy's family sit on a couple acres where they farm themselves. 
The Glaser's practice organic gardening (no spray/no chemicals). They are what is called a no-till regenerative farm, which is a type of farming practice. They are a small market garden that does high intensity planting – soil breaks down naturally. This provides minimal soil disturbances and focuses on the health of the soil. 
The farm keeps this outdoor-loving mom busy. With high intensity and high diverse planting comes lots of crops. They garden on about a ½ acre. One row will be cucumbers, a couple rows of tomatoes, next row flowers, next eggplants and next beans and so on. They also leave all the roots and plants in the ground so it improves soil structure and allows microorganisms to thrive. Mandy explained how this is a natural and easy way of gardening. 
Mandy's husband, Danny, is not only a firefighter, but also works two other jobs as an EMT and with FedEx. However, when he isn't working outside of the home, he is right there beside Mandy helping her on the farm. Whether it's building something or helping her pick, they work together as a team. He irrigated everything for her so she didn't have to water all of it. He also built all the rows. She explained how they grew 150 tomato plants and cucumbers, and he was in charge of those plants. It was a different way of growing them where they grow up a string of vine. 
She doesn't have a babysitter nor does she have family who live close, so everything she has to do her kids come along with her. They go to the Henderson Farmers Market three days a week and sell all your summer garden vegetables such as peppers, beans, tomatoes, cucumbers and focus a lot on greens and lettuce. She explained this is probably what they have become known for, including carrots and radishes. They also sell eggs, known as Harlan's Darlins, and grow flowers and sell bouquets, known as Rosie's Posies. 
During market season, they spend Tuesday, Fridays and Saturdays at the Farmers Market from roughly 8:30am-2pm, but they usually wouldn't get away until 3pm after loading everything up. There are other kids there for her children to play with, and they have a blast going with her. Anything that doesn't sell at the Farmers Market on Tuesdays, they try to sell from 4-7pm at Cagey's General Store in Reed off their trailer. Thursday they spend picking to prepare for Friday and pick Friday to prepare for Saturday. Then they would head back to the general store on Saturday afternoon to sell anything they might have left. 
When Mandy's kids were in bed, she would make her bouquets. She chuckled saying, "This year we need to work on time management when it comes to sleep. Farmers market nights I maybe slept 2-3 hours."
Although preparing, planting, picking and loading for the market keeps them busy, Mandy stated, "It was a lot of work, but I enjoyed it." 
Mother and Photographer
Although Mandy is so busy with the farm and homeschooling to focus on photography full-time, it is still a passion. Nowadays she finds herself mostly taking photos of her kids and family and their garden, but last fall she did start back taking some family and senior photos on the side. She did most of their graphic design for the farm including tshirt designs, stickers, hats, etc. You can find her work on her Facebook page – Wild WILD light.
Integrating Her Roles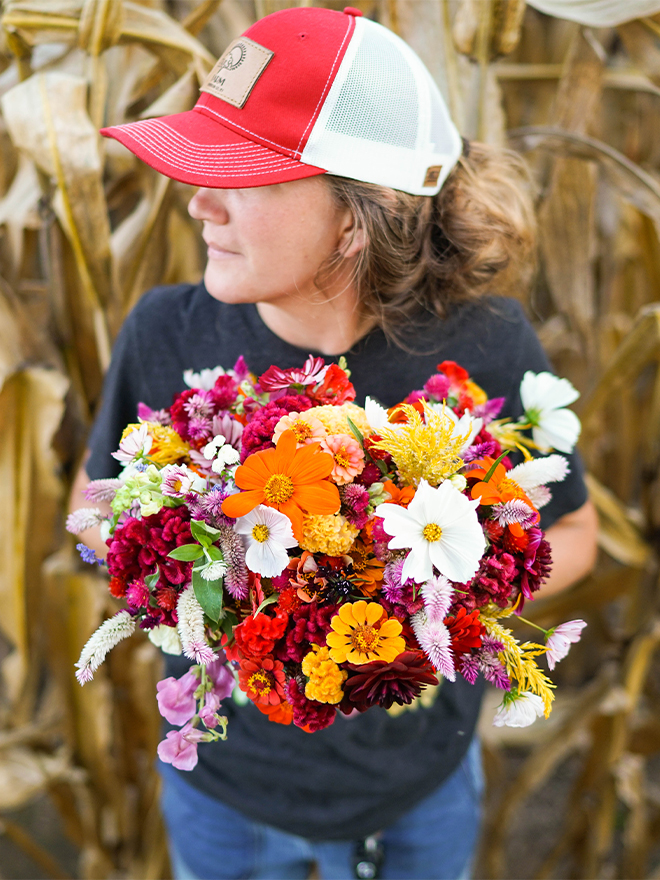 Last summer, Mandy and her kids were up at 5:30am trying to beat the heat on the farm. In between the gardens, they have their kiddie pool and playhouse. The kids would play alongside her as she worked.
Choosing to sell at the Farmers Market has not only been a blessing financially, but it has allowed her to feel as part of the community. Their business and work in farming is also a constant learning experience for their children, which is a huge benefit as a homeschooling mom. "The kids are seeing how food is grown and seeing how it is distributed among the community. They learn about photosynthesis, money and socialization. They have also made great friends at the market," she said. 
When the artist is illustrating for her books, her kids can be playing or painting beside her. Her daughter was learning about whatever animal she was painting at that time. "We look it up and read about it!" She applies homeschool to everything they are doing daily. "Integrating the things we do together has helped make a balance. I feel like balance is something I always need to work on and always needs to be improved. Mostly a balance of making sure we take care of ourselves by getting enough sleep." The enthusiastic mother explained how all of her roles sound like a lot with the children's book, homeschooling, the farm and photography, but in reality, it all fits together because it is part of their lifestyle.
Looking Ahead 
Their schedules keep them very busy. May-October is when they are at the market and November-December they are typically still selling greens and roots to customers. This means they only have a few months at the beginning of the year to consider "downtime" before they begin preparation for the upcoming market season. "There is always something going on and always something to do," she explained. 
"I feel grateful that my husband lets me stay home. I have a blast with my kids. I wouldn't have it any other way. I think no matter how hard it is, I am grateful I do have the opportunity to stay home. I am grateful I do have the opportunity to live on this property and have a farm that hopefully one day will turn into a bigger production and full-time position. I am grateful I took a chance with my book. I am grateful to work from home and watch my kids." Mandy and Danny are hoping the farm and illustration will become her full-time job and Danny's part-time job outside of the firestation. Their dream is to make Rain R' Shine Farm a full-time family business! 
"When I went to art school most people would choose a trade. Most people have one niche they did, and I was all over the place and guess I still am," chuckled Mandy. "But in many ways, it is all connected." 
As a stay-at-home, work-from-home, teach-from-home mom, Mandy doesn't live on a timeline because much of what she does is on their property. She loves this season of life, and she looks forward to what the future holds for her and her family as they continue to dream big!   
Join our list
Subscribe to our mailing list and get interesting stuff and updates to your email inbox.
Reader Interactions