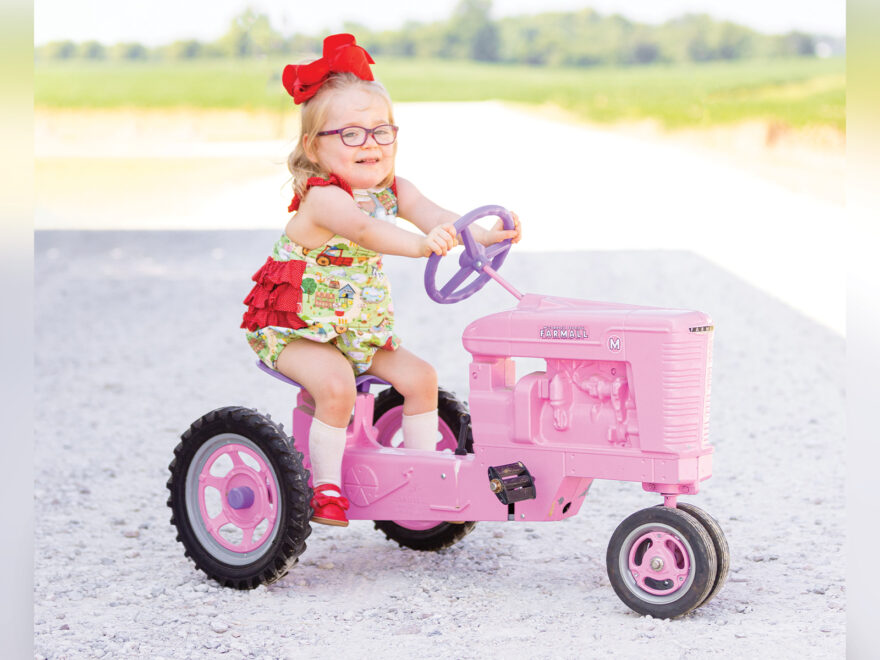 Photo by Jamie Alexander
After receiving almost a hundred entries and thousands of votes, we have a winner for our 2022 Henderson Family CoverKids Contest. 
Meet Ava Claire Overton! Ava is the two-year-old daughter of Wes and Ashley Overton and little sister to Dakota, Allie and Avery. Anyone who is around Ava Claire can't help but smile because she has such a happy and bubbly personality. She is a very sociable little girl and loves being around people, especially other children. 
You are sure to find her playing outside when the weather is nice, and she loves playing with her siblings and all things Bluey. 
Ava Claire is a very strong little girl. Her mother, Ashley, said, "One thing I would like for the community to know about our sweet girl is how determined she is. Despite entering this world 16 weeks early at just over one pound, she has overcome so many obstacles and is thriving today. She has never let any of her medical issues or diagnoses slow her down. It truly is an honor to be parents to such a small miracle and see her grow and make progress every day!"
Join our list
Subscribe to our mailing list and get interesting stuff and updates to your email inbox.
Reader Interactions