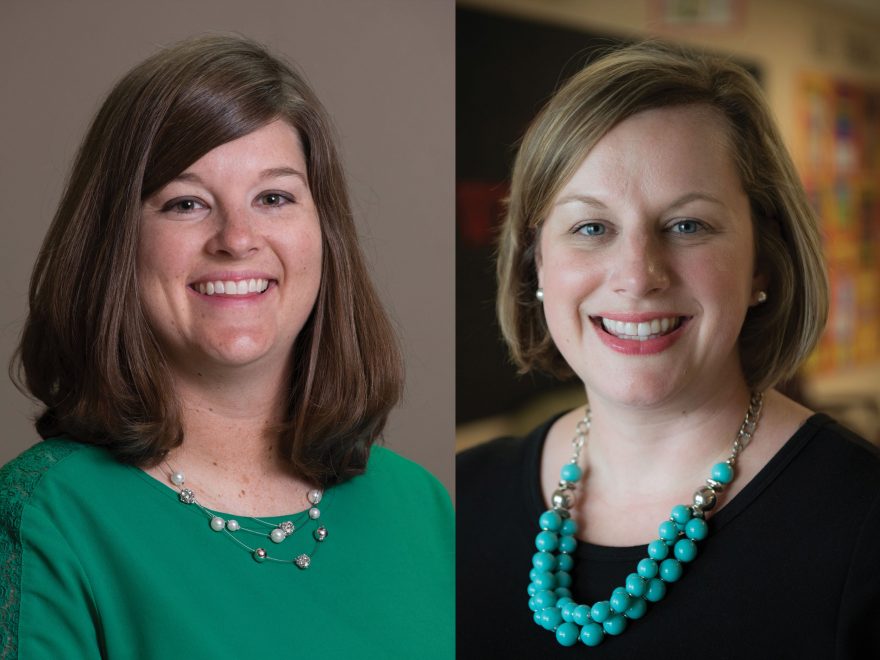 This school year brings lots of new.  Parents are enrolling their students with a new online enrollment process. They are buying new boxes of crayons to put in new backpacks in anticipation for the first day of school. For two local elementary schools, students will be greeted on their first day of school with a new principal as well!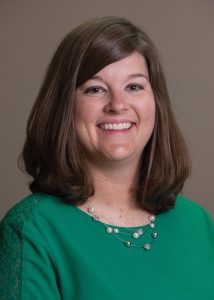 Brooke Shappell, who has been with the Henderson County School system for the past 11 years at both Cairo Elementary and Chandler Elementary, will be beginning her role as the new principal at Cairo Elementary. Erika Odom, who has spent most of her career at the middle school in Union County, Kentucky, will be the new principal at East Heights Elementary.
"I see a leadership position as an opportunity to touch the lives of all the children in the school," says Shappell. "I want to continue to work on strengthening the culture of our school and, as a team, we have set several academic goals for ourselves and students. Those goals being mainly in reading and math. We have set some high targets that we want to continue to pursue."
Shappell knows the importance of creating a great learning environment for her school. She recalls a time when she was an elementary student at Niagara Elementary, in Jane Magnus' fourth-grade classroom. "She did a science unit on space," she says as she reflects on her own childhood. "She created tri-fold boards to look like all the buttons in mission control.  I was the mission specialist.  She made us all NASA shirts to wear. She went through the whole procedure of a rocket launch with us."  Shappell continues, "We were all given jobs to do as we worked as a team to launch our space shuttle.  She made us feel like we were there.  She brought it to life, and it inspired me, when I became a fourth-grade teacher myself, to do those fun and engaging things with my students."
Shappell and her husband, Eric, have two children who will be heading to work with their mother on her first day at the job. Her son, Parker, will be in second grade and daughter, Anna, will be entering kindergarten at Cairo Elementary School.  Shappell says she plans to immediately begin "fostering the relationships with (Cairo) students, teachers, and our families." She adds, "I think that is huge. Everything starts with the relationship."
Cairo Elementary is in good hands with Shappell as she notes, "I like children.  I love seeing children learn new things. There is nothing more rewarding than the profession of education."
Across town, another elementary school is gearing up for a new face to appear as well.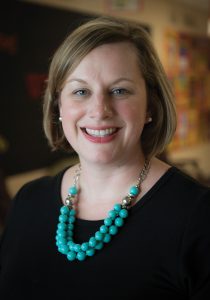 Erika Odom will be leading East Heights Elementary as their new principal. Odom, her husband, Kevin, and their two children, Bennett and Eva, have lived in Henderson County most of Odom's life and she is excited to begin her new role as principal. She says she plans to "spend as much time as possible in the classrooms forming relationships with the students and teachers. I want to be someone they see often," she adds.
Odom has a special place in her heart for East Heights Elementary as she attended the school as a student herself when she was in first grade. "East Heights has such a great tradition of excellence and academic success. I want to be a part of that," she says as to why she took the position.
She has spent most of her career nearby, in Union County, Kentucky. "I had originally set out to be an elementary teacher, but it just so happened that I had an opportunity to become a middle school science teacher. I taught sixth-grade science in Union County at the middle school for nine years. I then became the assistant principal there," says Odom.
Odom is passionate about the Leader in Me program and plans to put a focus on building it to greater success at East Heights. (The Leader in Me program "teaches 21st-century leadership and life skills to students and creates a culture of student empowerment based on the idea that every child can be a leader," according to the organization's website.)
Like Shappell, Odom, too, has mentors from her time as a student in Henderson County Schools that impacted her along her career path. Becky Johnson, the principal at North Middle School, was one of those people in her life. Johnson was her teacher when she was a student at Bend Gate Elementary School. "I remember the way that she made each student feel like they were going to do something important," she recalls. "She empowered a 10-year-old to feel like she could do something, that she had value. I think everyone in her class felt like she believed in them."
Henderson County Schools has a rich history of educators who lead, direct, and inspire. This is also evidenced by Shappell and Odom having been both students and returning to Henderson County to become educators and principals to the next generation of students.
With deep roots in our community and their hearts for education, these two new principals will continue the cycle of greatness within the Henderson County School District, setting up the 2017-2018 school year to be the best one yet.
Join our list
Subscribe to our mailing list and get interesting stuff and updates to your email inbox.