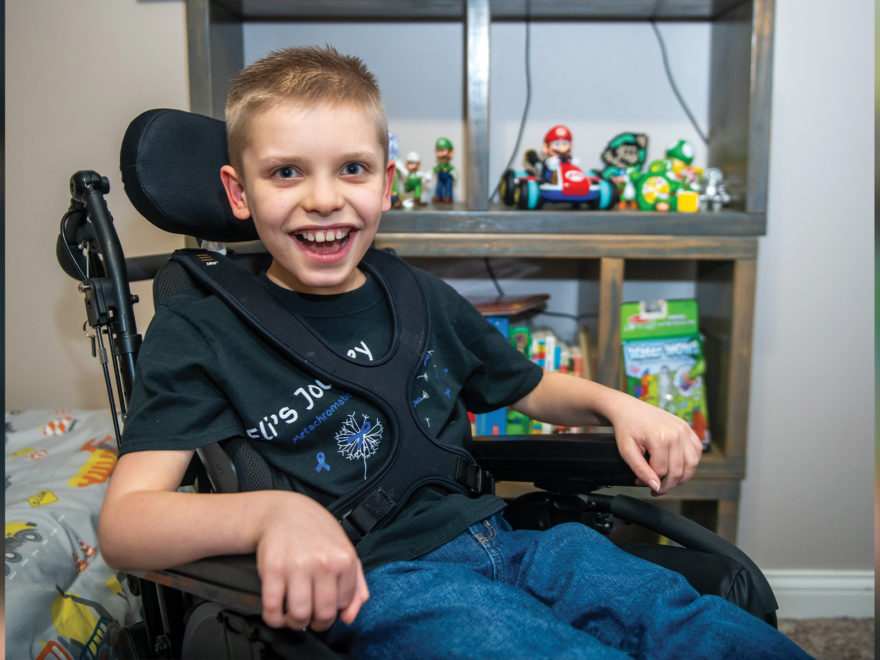 Photo by Darrin Phegley
"I want to share his sunshine with everyone!" 
said Laura Lott, as she smiled thinking about the joy her 10-year-old son, Eli, brings to those around him. Eli was diagnosed with Metachromatic Leukodystrophy (MLD) on December 19, 2018. MLD is a rare and hereditary white matter disease, in which there are proteins in Eli's body that eat away the myelin sheath of his nerves inside the brain.
"Unfortunately, there is no cure. Right now we have to work with therapists. He could have had therapies and/or transplants to try to lengthen his time if we caught it at an earlier stage. Life expectancy is 5-10 years from diagnosis," said Eli's mother, as she fought back the tears. She explained how they are on a good streak right now. The way the disease was explained to them is an individual will plateau and decrease and then hit a plateau and then decrease. "We have been doing so good. He is really steady!" The day Laura and Eli walked into the ER at the University of Kentucky (UK) Albert B. Chandler Hospital, Eli was able to walk right in and tell the doctors what was going on. "He was a normal kid with just a little problem," Laura said. Overnight, his test results quickly changed their lives forever, and they are here to share their courageous little boy's story. 
Getting to Know Eli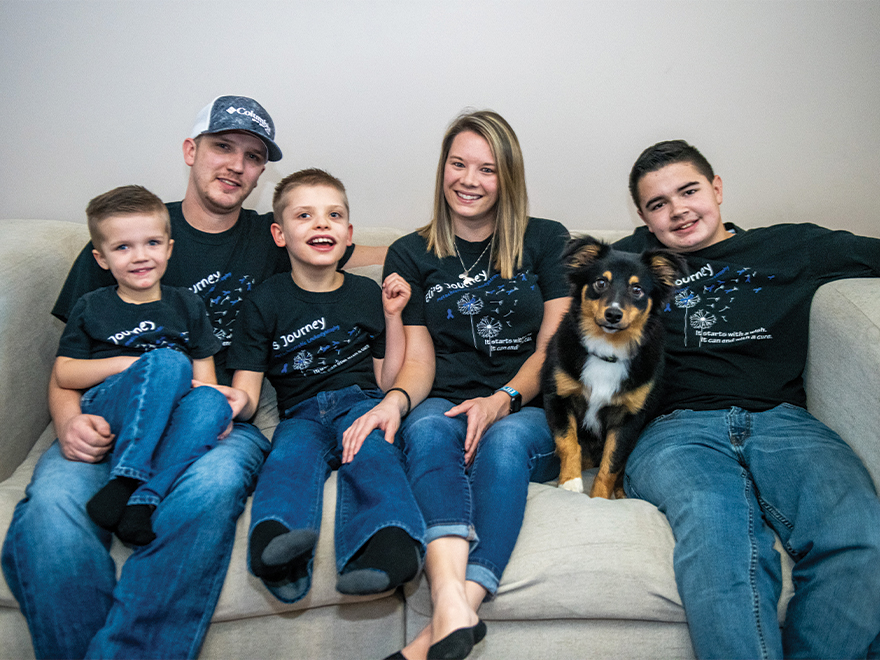 Eli Lott has always been your typical little boy who is full of energy, thinks it's hilarious to pass gas and burp and loves to be picked on for a good laugh. Even before diagnosis, nothing has ever really gotten Eli down. He has always been a positive little kid, who would even put himself in timeout if he got in trouble at school. Eli has an older brother, Brandon (13) and a younger brother, Owen (3). He has always been a very bright student, and he lights up a room with the smile on his face. 
The Road to Diagnosis
School was the first place they began to notice changes. Eli was held back in Kindergarten, but there were no red flags in regards to something more serious being wrong. In first grade, Eli did really well in school, but it was halfway through second grade they began to notice a sudden decline. He started having trouble with reading and spelling, which he had always been good at. It was cognitive issues they were coming across. His teacher spoke to Matt and Laura, and they thought it could be Attention Deficit Disorder (ADD). Eli saw a doctor who diagnosed him with ADD and put him on medication, but the medication made it worse. He would zone out, and they switched his medication three or four times before deciding to go for a second opinion. The doctor they saw came highly recommended. He suggested they see a behavioral specialist. Laura really didn't think it was behavioral, but she trusted the doctor. 
They had also experienced Eli beginning to have trouble giving himself a bath during this time. This was one of the first major changes outside of his schoolwork that caught Laura's attention. During the waiting period to see the specialist, Amber Williams, Cairo Elementary's Mental Health Counselor, came to Laura to express her concern and provide her opinion. She told Laura she truly did not believe this was ADD. She had evaluated and observed Eli in the classroom, and she felt Laura needed to get him into a doctor who would do testing. Amber and the school counselor were very adamant about calling a doctor right away, but in the most loving and caring way possible. Amber offered to go to the doctor with Laura, so that she could take Eli's test scores and explain what she had been witnessing at school and Laura explain what changes she had been seeing, too. 
Laura's husband, Matt, had recently changed jobs. So, she had to switch to a different doctor, which is what led her to Dr. Hopper here in Henderson.  Within five minutes of leaving the office, Dr. Hopper called Laura, and it was decided he would have a CT scan in Evansville that day. The next morning she was called into the doctor's office.  Laura recalled the words Dr. Hopper spoke. "Laura there are spots on his brain, we really need to get you to UK Hospital."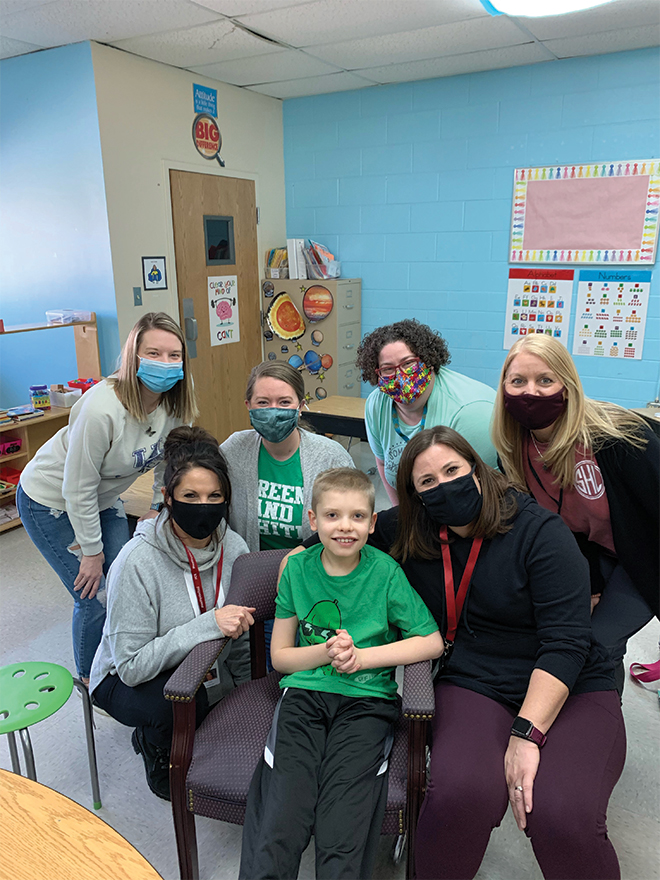 Matt and Laura have been blessed with the most amazing support system from their family and friends. Laura's sister-in-law and best friend have been where they can help with doctor appointments and babysitting when her husband has had to be at work supporting their family financially. Laura and her sister-in-law drove to UK Hospital and went in through the emergency room. They ran an MRI on December 18th. On December 19th, the doctors walked into Eli's room. Remembering that devastating moment, Eli's mother said, "They told me they were 99% sure it was Metachromatic Leukodystrophy. That was like a kick in the stomach. It was so hard to hear. I knew something was wrong, but I had no clue that it was that wrong." Laura recalled her first response after the results were told to her. She asked, "So, tell me how to get that back?" This is when the unbearable news was given, in which they were told there is no cure. Fighting back tears, this amazingly strong mother said, "They told us he is going to need a feeding tube because he is probably going to have seizures once his brain starts deteriorating. He is going to lose his ability to walk, and his ability to speak. He is going to lose his sight, and he is going to lose his hearing."
Life After Diagnosis 
The doctors wanted the feeding tube put in as fast as possible while he was still healthy, so the feeding tube was put in February 2019. Eli walked and talked until then, and then he was put under. "I thought he was just tired from his surgery, but he lost a lot of his ability to walk and talk after that. He probably says 5-10 words a day. It is a lot of prompting," his mother said. Laura gave an example how she might say "I" and then Eli will finish with "love you." They try to make a lot of videos, too. "We just never know when his last words are going to be. It's getting harder each day with walking. We are still fighting for every piece we can get." He was given leg braces, and they walk with him everyday. "I am the type of mom that is like you are going to do this as long as you can."
Eli doesn't get to go to school due to the pandemic, and that is where he was alive the most. 
Their weeks stay very busy with Eli's therapy schedule. Every Tuesday they go to Easter Seals for a physical therapy session. "He does home hospital," Laura said. They go to Cairo Elementary, since kids don't go on Wednesdays. They meet his home hospital teachers there and do speech, physical therapy and occupational therapy. There are five teachers, and they call themselves "Eli's Army." Thursdays they go to Deaconess Hospital Henderson for occupational therapy and speech. They are busy three days a week, but then it gives them long weekends to spend time together as a family. 
Never Giving Up Hope 
After diagnosis, Laura started a Facebook page called "Our Book of Eli" where she will make posts to keep family, friends and the community updated on their journey. In October 2019, Eli was granted a wish from the Make-a-Wish Foundation, where he chose to go to Disney and Universal Studios, and they stayed at the Give the Kids the World Village. 
Eli's team of doctors spread from Henderson and Evansville to Lexington and Philadelphia. He sees a variety of doctors including a neurologist, gastroenterologist, ophthalmologist, urologist, and heart specialist, along with physical, occupational and speech therapists to maintain his movements and speech for as long as he can. The grateful mother said, "His team has been nothing short of amazing!" 
After diagnosis, they purchased a van because of the convenience of getting Eli in and out of their vehicle for appointments. However, once Eli was put in a wheelchair, they found they were in need of a wheelchair accessible van. Thanks to their amazing family and friends, several fundraisers were held to raise money for their new van, which they were able to purchase in January 2021. 
Eli's father added, "I just want Eli to be Eli. I want him portrayed as that funny little boy he has always been." Laura laughed as she recalled an appointment Eli had one day. She said his nurse walked in and Eli said, "Hot nurse." She said they all started laughing. Eli was cracking up. Laura said that is him and his dad's thing now is Matt will always ask him if he had any hot nurses that day. Whatever makes their sweet boy laugh and smile, they are just grateful for another day to witness it. With a big grin, Laura said, "Just seeing his laugh will change my day in a heartbeat.  A lot of people don't understand the excitement if he says something, or a sentence without prompting. If he moves himself back in his chair, or takes steps on his own without helping him along." These moments are what give Matt and Laura hope. 
Matt and Laura have been together since ninth grade and have been married almost 11 years. They never saw this diagnosis coming, but they aren't giving up. "My hardest days are when the memories come up of him running and playing and being hyper. Just to see him sit in his chair all day is heartbreaking. I rely a lot on God. My faith is so much bigger and stronger. God has given me so much peace. I guess you don't know how strong you are until you have to be strong. There are a lot of happy days around here. Life is too short to be sad and emotional."
Eli's mother looked down, overwhelmed by his strength and courage stating, "My silver lining is that Eli went through all these changes and not once questioned." The first time he couldn't walk down their steps he didn't ask why, but rather, he called for her and said, "Mommy, come help me."  His faith is evident to all who come to know him, and it is so inspiring to see.
Laura wants to encourage every parent to cherish the moments you have with your children, and always remember you are their advocate. "Maybe this plan isn't what we wanted, but miracles happen every day. I just really know that God has a plan. Ever since he was little, he would talk about God with little stories. He has been really in tune. It really opens your eyes that this is not our home. We are just waiting here until God wants us. When things happen with Eli, he is going to be in a place that is amazing."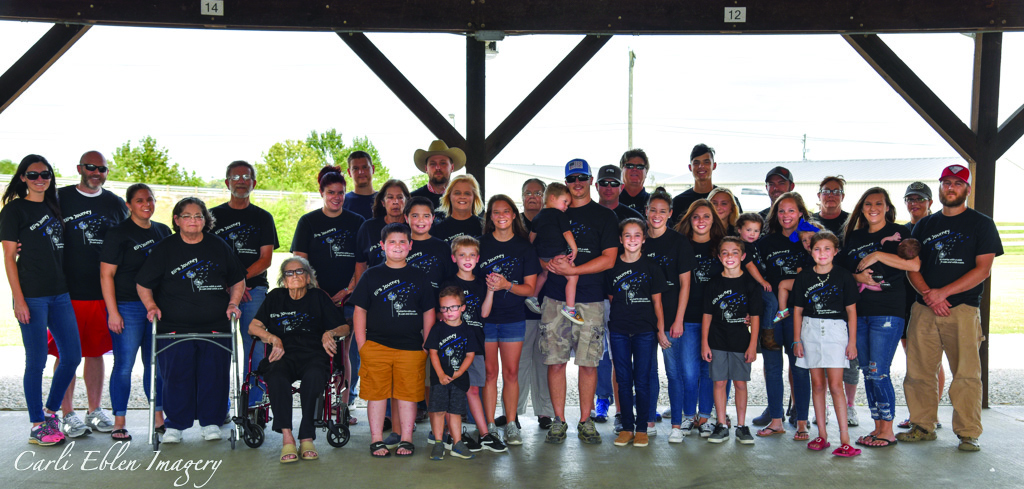 Join our list
Subscribe to our mailing list and get interesting stuff and updates to your email inbox.
Reader Interactions