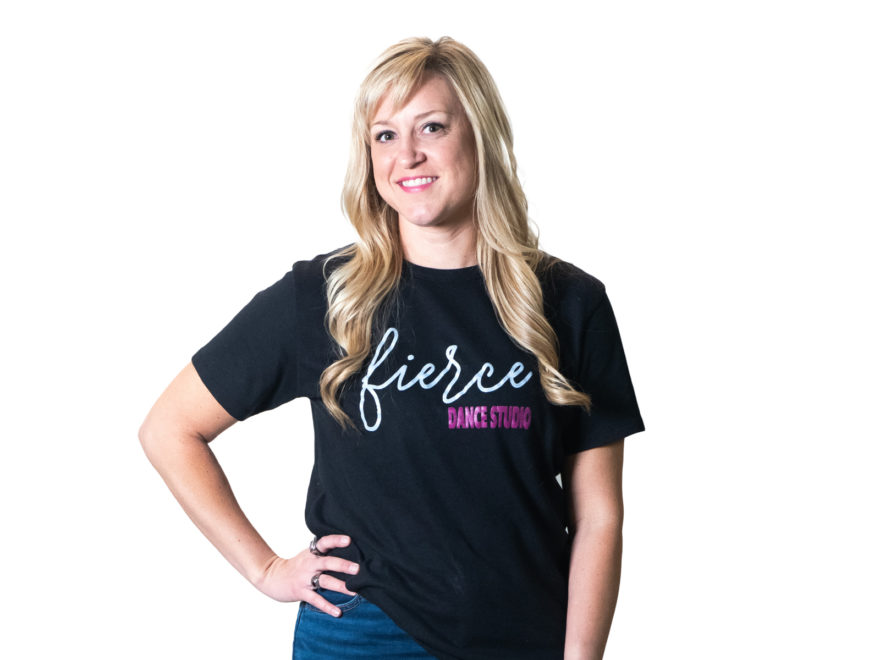 Photo by Darrin Phegley
Tell us a little about yourself (kids, pets, etc).
I was born and raised here in Henderson. I graduated from Western Kentucky University and was a member of the 2005 National Champion dance team. I have a very supportive husband (Cory), three kids (Luke, Livi, and Remi Kate) and two dogs.
What do you do for a living, and how long have you been in that position? 
I am the owner of Fierce Dance Studio, and we opened in January 2015. I am also going into my 15th season as the Henderson County High School dance team coach. 
What is most challenging about owning a dance studio and being a dance coach at the high school level? What is most rewarding?
I would say the most difficult challenge is when one team has a competition week. Juggling the schedules when an extra practice is needed and having to move around team practices is challenging. It really helps that my studio parents and colonelette parents are so understanding. 
The most rewarding is when my studio dancers get to interact with or watch the colonelettes go full out at the end of a practice. It encourages them to set and reach for their goals.
What hobbies do you and your family enjoy?  
Hobbies… well because our schedules are always so jam packed from dance to baseball (Luke) we don't have much time. Every once in a while we'll get a board game night in (Sorry is probably our go-to game), and if we schedule enough in advance, we'll get a beach trip in. That's only because it's my favorite place to go, and I'll plan to make sure it happens!
How do you find balance between work and home life? 
I'm definitely not good at this, or it feels that way coming off of this season. It was longer than normal and will go right into the next season. Thankfully, our two girls dance so they are always with me at the studio. It also helps that my husband is the cook in the family. I don't ever have to worry about cooked meals or grocery shopping. 
What are your hopes and plans for the future of your studio?  
I hope we continue to grow and give kids the opportunity to explore dance. I feel like dance team is at such a disadvantage because they don't have the opportunity to try out for one until they reach the 6th grade. Our competition teams start at the age of 4, which makes a big difference if one was to start out on our Tiny or Mini team. They already understand the dance team concept and that helps so much when they reach middle school dance. 
If you could offer advice to a student interested in dance, what would it be? 
Come take a class! Our regular classes rotate on a four week schedule, so it's not something they have to commit to for a year. Of course, competitive teams are different. Classes are a great way to see if it is something they might be enjoy.  
Join our list
Subscribe to our mailing list and get interesting stuff and updates to your email inbox.
Reader Interactions