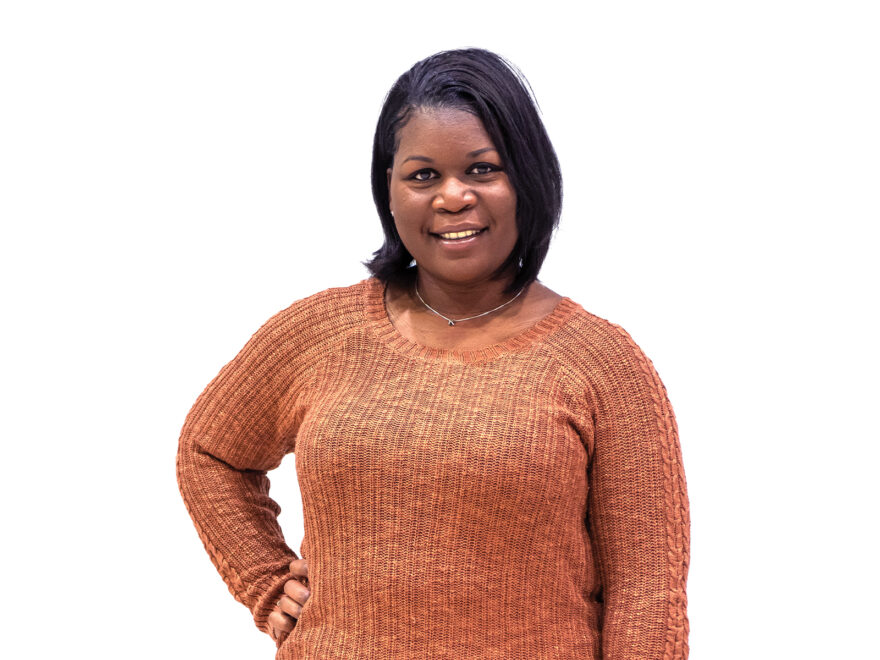 Photo by Darrin Phegley
Tell us a little about yourself (Family, pets, etc). 
My name is Detona Wilson, and I'm from Owensboro, KY.  I have one 10 yr. old biological son (Kyson), and guardianship of a 16 yr. old boy (Dartez). I have 2 dogs named Korbyn & Kira, and a parakeet bird. 
What do you do for a living, and how long have you been in that position? 
In the past I worked as a teacher's assistant, and a correctional officer before resigning to work full time at the club. 
I am now the Unit Director at Cliff Hagan Boys & Girls Club, Henderson Unit. I have worked at the Club for 10 years.
What hobbies do you and your family enjoy? 
I enjoy spending time with close family and friends. I enjoy shopping, crafting, esthetics, and cosmetology. I also enjoy spending time at home planting and completing DIY projects. 
What is most challenging in your role as Unit Director? What is most rewarding? 
My most challenging role as UD would be not being able to meet a need for my club members. Some situations that my club members endure are beyond my control, and its upsetting when I can't help the way I would like to. I get attached to the youth that I serve. Working with them daily, I've studied and learned who they are. I know their likes and dislikes, personalities, facial expressions, eating habits and the list goes on. I feel that we are more than just a Club; we are family, and when my kids hurt I hurt.     
The most rewarding would be to see my club members grow and excel over the years with the help of the Boys & Girls Club. Being a single mother, I know what it's like to have to step outside your comfort zone and trust a stranger with your most prized possession, your child.  It's always a great feeling for me to be able to build that close relationship with parents, and work together for the good of their child. Celebrating victories big or small builds club member's confidence and parent's trust. 
What excites you most about the new location for the Cliff Hagan Boys and Girls Club? Will there be any new changes or offerings to kids and families once the Club has been moved to a larger space? 
I am most excited about the space. At this new location we will be able to create a positive atmosphere with lots of energy, fun, and high-yield activities. We will be able to serve more youth, and provide an area for teens. We will be offering more age targeted programming, and activities that our youth will have a say in. We will also offer opportunities for club parents to be involved, and support the city of Henderson. 
What advice would you give to those interested in volunteering? What advice would you give to those considering the Boys and Girls Club as a place their children can attend? 
Anyone that is interested in volunteering or considering the club for their child should schedule a visit. A club experience will allow them to see what the club is truly about, and any questions or concerns they may have can be addressed while present. I would like volunteers and parents to know that we serve children ages 6-18 from all walks of life, and that the club may or may not meet all of their expectations. However, our top priority is to provide a safe, positive place for the kids who need us the most. 
What are your hopes and plans for the future of the Cliff Hagan Boys and Girls Club at its new location? 
I hope for a broader outreach, and to continue impacting and building great futures. 
Join our list
Subscribe to our mailing list and get interesting stuff and updates to your email inbox.
Reader Interactions