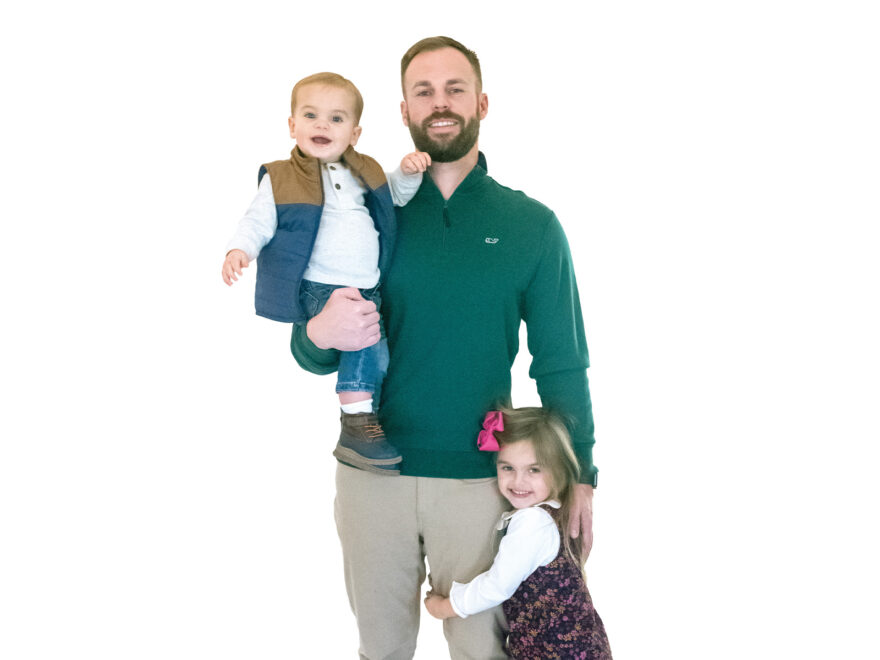 Photo by Darrin Phegley
Tell us a little about yourself (Family, kids, pets, etc)
My wife, Abby, and I have been married for seven years. We've lived in Henderson the entire time we've been married. We have two wonderful children that make life fun, Eliza 4, and Graham 1. We also have three dogs. Our house can get a little crazy at times. 
What do you do for a living and how long have you been in that position? 
I am a Commercial Loan Officer and Senior Risk Officer at Field & Main Bank. I manage a commercial loan portfolio, and I am involved in the risk management functions of the bank. I've been with Field & Main for 10 years. I've been a Commercial Loan Officer for eight years, and I've had my current role for the last year.
Did you always know you wanted to work in the banking industry? 
I majored in finance at Murray State, but I wasn't sure what I wanted to do after graduation. My dad worked in banking throughout my life, but he encouraged me to pursue other careers. It wasn't until I started searching for jobs in my last semester that I started to consider a career in banking. It seemed like the industry that would utilize the skills I most enjoyed learning in college.
What do you enjoy most about what you do? What is the most challenging? 
I most enjoy working with small business owners to find ways to meet their needs and the needs of their businesses. No two businesses or situations are alike, and I really enjoy the nuance involved in each transaction and working with the customer to find the best solution. The most challenging aspect of the job is when I have to turn someone down for a loan. No one likes to hear bad news, so I always try to mention positive things that were uncovered in the application process and provide specific things that would need to happen for them to be eligible.
What hobbies do you and your family enjoy? 
Hobbies? With two little kids?! Jokes aside, we really enjoy living downtown and taking the kids on wagon rides through downtown. It's a great opportunity to get fresh air and exercise, and a nice way to have an excuse to stop at our favorite restaurant, Rockhouse. We also enjoy going to the lake in the summer, and backyard playdates with friends.
How do you find balance between family and work life? 
I try my best to balance it by leaving work at the office, and not working at home until after the kids are in bed.  When it comes to community involvement, I try to include the kids whenever possible. I want to instill in them how important it is to play an active role in our community. 
What advice would you give to someone interested in roles similar to what you hold at Field & Main?  
My advice to someone interested in a role similar to mine would be to study business in college, network in your community, and look for an opportunity to get started working at a bank as early as you can.
Join our list
Subscribe to our mailing list and get interesting stuff and updates to your email inbox.
Reader Interactions