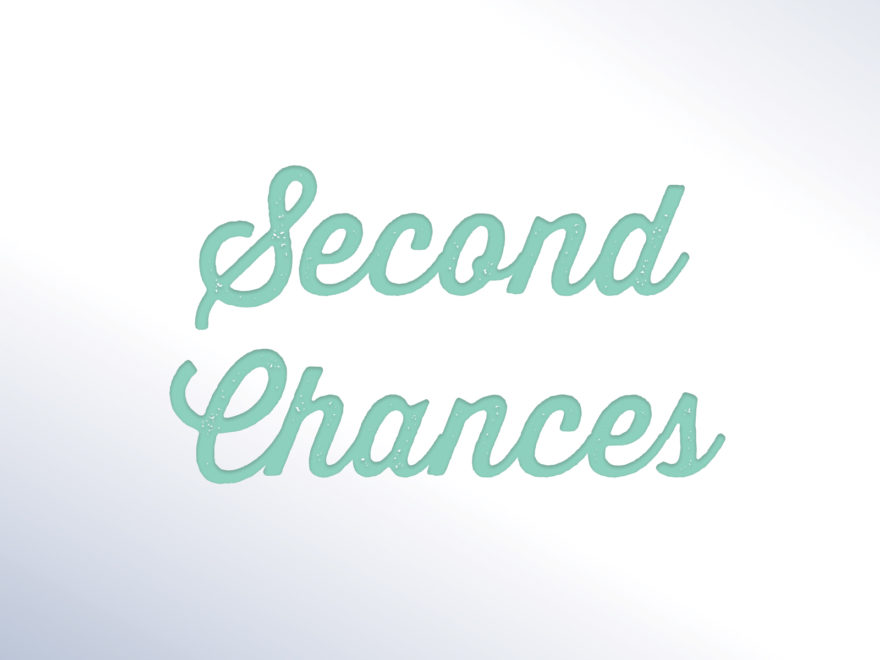 Photo by Darrin Phegley
Pathway to Addiction
"I never dreamed I would own a treatment center, but God keeps putting things in front of me," boasts Brandon Smiley, owner of Brighter Side Treatment in Evansville, IN.  Brandon, who is native of Henderson and a 1998 graduate of Henderson County High School, had a "great childhood" and was a "good kid in school."  However, life took him on several twists and turns before arriving at the success he found later in life.   
His passion for guiding people with addiction through their recovery comes from a place of personal experience.  After graduating from high school, Brandon began working at a local video store.  There he befriended a co-worker who was an alcoholic and drank vodka in a to-go cup during the day at work.  Struggling with the emotional distress of being a closeted gay man, Brandon began soothing himself by joining his new friend in drinking vodka.  After finding the courage to come out to his parents, but not finding acceptance with their response, he "jumped back in the closet to appease everyone."  This started a downhill spiral that took him along the path of becoming an alcoholic. "I had bottles of vodka in my car all the time," confesses Mr. Smiley. "I was even drinking in my bed at night."  The addiction went to an even deeper level once he discovered a friend who would get him into a local bar without carding him.  By this time, he had secured a job at Methodist Hospital's pharmacy and began trading pills for alcohol.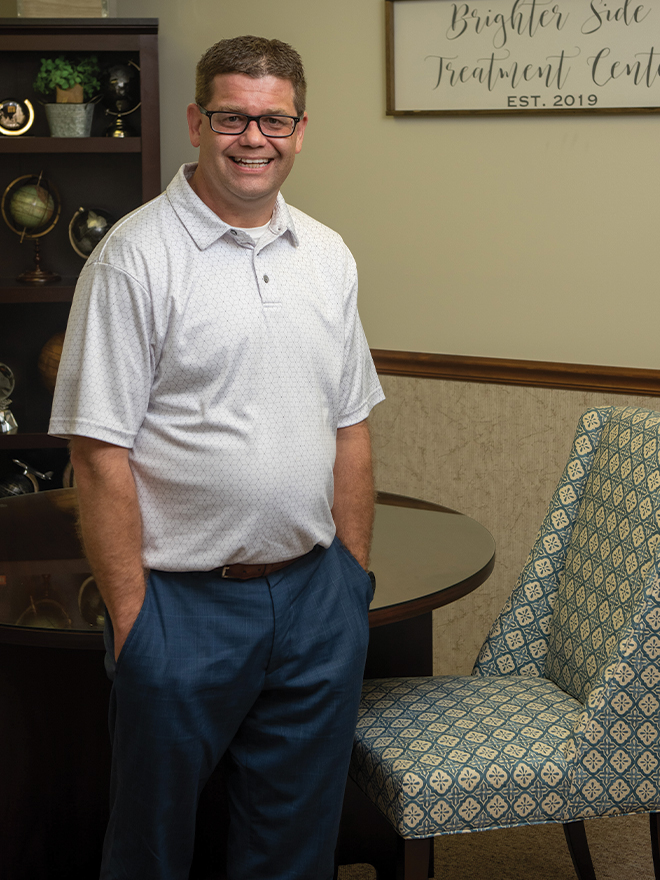 Paying the Price
His bad life choices caught up with him when he was caught and charged with a felony.  "I then wrote some bad checks to buy alcohol.  I stole money from my father.  I stopped reporting to my probation officer," Brandon explained.  Running from his problems, he decided to move to Florida and never return to Henderson.  But after only a short time in Florida, a sheriff knocked on his door and told him to come back to Kentucky to face his charges.  He did as instructed. "I got back to my parent's house around 2am and by 7am every SWAT team in Henderson was at my house," he says as tears swell in his eyes, "they took me straight to jail."
Brandon served seven years in prison. After being granted parole, he was allowed to move back to his parent's home where he followed the guidelines established by his parole board and found employment at a local factory.  Within a year he found himself in an toxic relationship and abusing alcohol again.  
He agreed to go to rehab, which was the turning point in his life.  Brandon checked into Morehead Inspiration Center in Morehead, KY, where he began a very structured program.  In 2012, after progressing through the program and arriving to his 5th step, he was eligible for a weekend pass to go home for a visit.  "It was around Christmas and I was depressed.  I called mom and asked her to come get me.  I could hear in her voice she was upset.  She told me my grandmother had just died and that she wouldn't be able to come pick me up.  I didn't care. I had no empathy.  I was angry and began shouting so she hung up on me."  Brandon recalled.  "I got reported to the director that I was causing a scene. He called me to his office where I told him I wanted to leave.  He told me to get out.  It was snowing and I was on the side of a mountain.  He told me to figure it out and leave."  The emotionally exhausted and angry young man got his things and left on foot into the cold December air.  After walking for a while, he recalls stepping over an area that was full of water. The next thing he remembers is waking up, back in the clinic with no recollection of how he got back there. This same scenario played out again a short time later when he left, again on foot, and again woke up at the clinic with no memory of how he got back.  "I was heading down a very dark road again," a somber Brandon concedes, as he thinks back on the time.
Finding Beauty in Life
Brandon's sponsor in his recovery program, seeing that he needed some encouragement, invited Brandon to join him on a daytrip to the Natural Bridge State Park.  There Brandon and his sponsor walked through the beautiful, scenic area as they took in the great outdoors.  As the pair walked over the bridge, his sponsor challenged him to stop and take a good look around.  He asked him to observe the variations of colors, the smells, sounds and splendor of it all.  He asked Brandon to consider who created what he was seeing.  He implored him to consider the higher power that is bigger than him that created it all.  Something finally made sense to Brandon in that moment. 
"When we left, I was not the same Brandon.  The air was better.  The color was brighter.  I didn't feel resentful," the renewed man continued. "I began to try to fix things that I had messed up.  I started participating in my recovery." Brandon went on to finish his 12-step program and, to everyone's great surprise, decided to stay for an additional three months after his program ended to become a peer mentor.  There his passion for guiding people who are walking through recovery was fueled.  He left Morehead Inspiration Center in 2013 with a new lease on life.  
Of course, life still posed series of challenges, as life does, but now Brandon could face those challenges with a clear, sober mind. Upon receiving word that his father had terminal cancer, he became the support that his family needed. "My dad played a big support role in my recovery and now I was finally the son he always wanted," a proud Brandon claims. "I supported my dad and looked after my mother until my dad died in 2017."  Before rehab, this would have been enough to push him towards drinking again, but now armed with a new outlook on life and the tools needed to deal with such emotional stressors, Brandon coped with the matter in a healthy way.  
Achieving Dreams
Going back to school and earning the credentials needed, he opened a clinic to service local people suffering with addiction.  Inspired by the words of his dad, who would tell him, "There's always a brighter side, son," Brighter Side Treatment was established.
Brighter Side Treatment, located at 3116 East Morgan Ave in Evansville, has a 70% success rate of its clients finishing the program and not experiencing relapse. They currently help approximately 180 addicts find recovery through the dedicated efforts of a team of people including medical doctors, nurse practitioners, LCSW, health care workers and peer support specialists.  
Brandon's life story, which was once a source of shame for him, is now a place of pride accompanied with a sense of accomplishment.  He smiles and proudly will tell anyone, "Hello, my name is Brandon and I'm an alcoholic.  I'm not ashamed anymore.  It's my truth."  
If you, or someone you know, is suffering from addiction and would like some help, you can contact Brandon directly by calling his office at 812-962-9020 or his cell at
270-577-6167. You may also email him at
[email protected]
Join our list
Subscribe to our mailing list and get interesting stuff and updates to your email inbox.
Reader Interactions