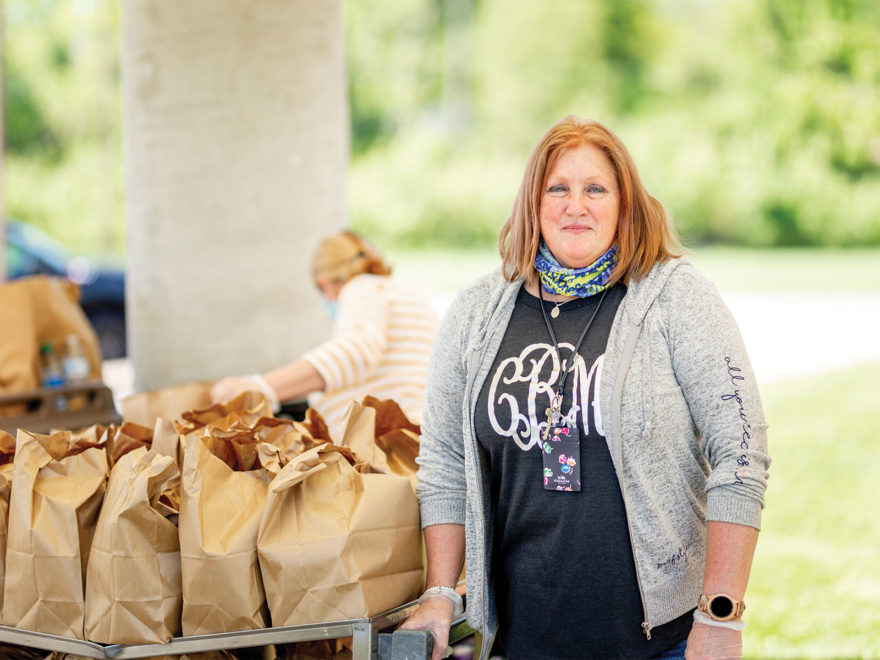 In light of postponements, cancellations, and uncertainties about educational events and services in Henderson County; one mission would not be stopped by the COVID-19 pandemic.  That was to feed Henderson County students.  
Food insecurity is one of the leading causes of poor performance for students.  A 2011 study from Larry Howard published in the "Economics of Education Review" found, "Significant negative developmental effects for children with food insecurity at home; and that children experiencing an early transition from food insecurity in 1st grade to food security in 3rd grade have even larger impairments that persist through 5th grade."  In a typical school year (and this year is proving to be anything but typical), students' food needs are met via breakfast, lunch, and sometimes after school snack programs provided by HCS Child Nutrition.  Around 8,000 meals per day are served every day in Henderson County Schools.
But what happens if school is not in session?  Where do students go to meet this basic need?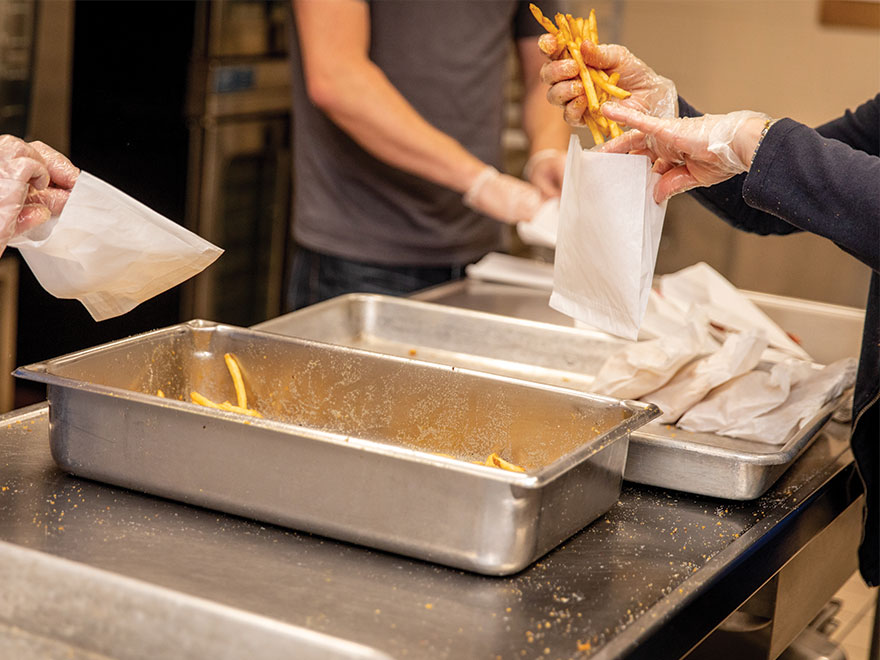 Continuing to Serve
Led by Charlotte Baumgartner, Director of Child Nutrition, the Henderson County School System sought to continue to provide meals for students.  A global pandemic was not going to stand in the way of students receiving meals.  The program is similar to the summer feeding program, which has been running for several years in Henderson except for the logistics are slightly different. "Every day is different. We have to calculate the prep time for the food and follow all safety precautions. We are taking temperatures every day, following the CDC guidelines for handwashing, wearing gloves and masks. The Child Nutrition staff has been phenomenal."
For the month of March, 45,000 meals have been served to Henderson County students.  Twenty-five Child Nutrition staff members have been committed to the program, teachers and support staff have helped to prep food, and bus drivers have been delivering meals to sites in the community.  Additionally, the community has been involved. The City of Henderson donated Easter Eggs and treats that were not used in the hunt this year, International Paper has donated boxes, and local churches and businesses have been donating food items to the FRYSC backpack program, which has continued throughout this time.
"This program has been challenging but rewarding. When we get to see the kids' faces light up when they receive their meals it is worth all the sweat and exhaustion we feel," said Charlotte Baumgartner, Director of Child Nutrition. 
There have been many heroes to celebrate in light of this global pandemic.  Certainly, we should applaud the many frontline health care workers placing themselves at risk of contracting the virus.  I propose we applaud the Henderson County Schools Child Nutrition staff and the Transportation Department who have worked diligently to provide food to students in need.
The Meal Program 
As of April 20th, the updated meal pick up schedule is Tuesday and Friday only from 10:45 a.m. to 12:45 p.m. The locations for pick up include: A.B. Chandler Elementary School, Bend Gate Elementary School, East Heights Elementary School, Jefferson Elementary School, and South Heights Elementary School.  Meals are free for anyone 18 years of age or younger in Henderson. Please stay in your vehicle, in the car line, and an attendant will deliver your meals to you.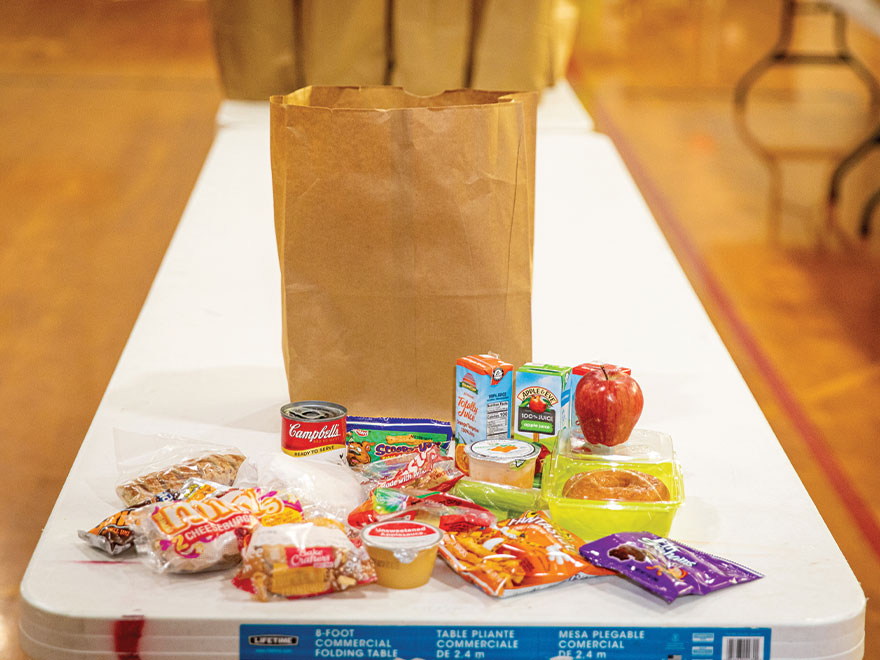 At the following locations on Tuesdays and Fridays, a bus will continue to deliver meals to community sites.  You must meet the bus to receive the meals.  Buses will stay at these sites for 10-15 minutes.  Those locations include:  Arbor Drive, Ashford Mobile Home Park, Beals Church, Bellfield Church, Bluff City & (Tillotson Rd), Cairo School, Cambridge Point Apartments, Carriage Mobile Home Park, Chapelwood, Cottages of Henderson, Fair Acres, Frontier, Geneva Store, Green Leaf Apartments, Harding Mobile Home Park, Hebbardsville Fire Department, Henderson Propane and Gas, Henderson Station Apartments, Holiday House Motel, Irongate Mobile Home Park, Lovers Lane Area, Niagara School, Niagara Store, Pebble Creek Apartments, Presidential Mobile Home Park, Reed Area, Robards Fire Dept., Saddle Brook Apartments, Seven Oaks Apartments, Shady Tree Mobile Home Park, Smith Mills Fire Department, Spottsville School, Sunset Mobile Home Park, True Vine Inn, Windy Way Apartments, Wolf Hills, Woodview Apartments, Zion Annex in Country View Subdivision, and Zion Baptist Church.
For more information, or if you know of an area in Henderson that needs to be reached with the delivery site program, please contact Henderson County Board of Education at 270-831-5000.  
Join our list
Subscribe to our mailing list and get interesting stuff and updates to your email inbox.
Reader Interactions