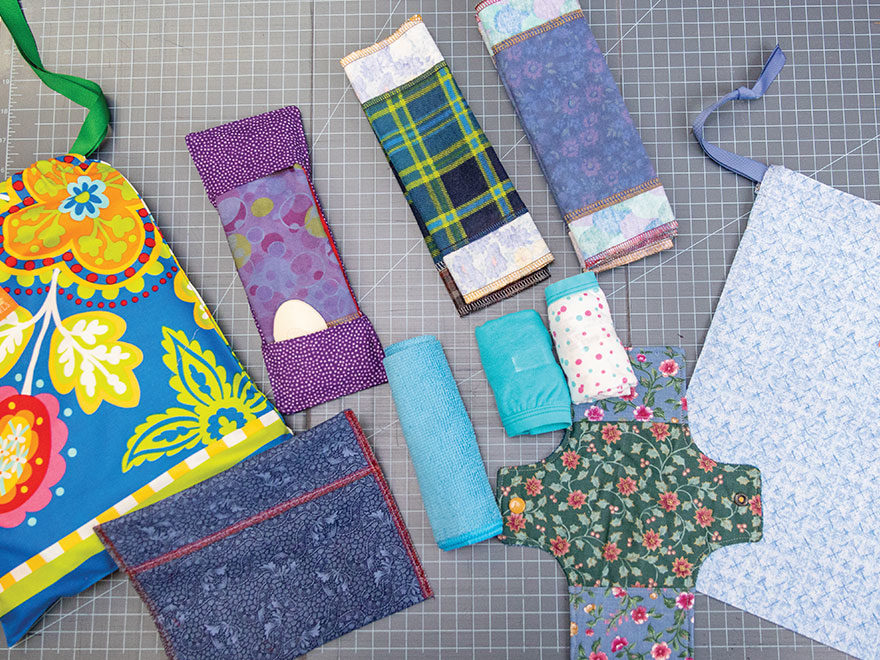 "I'm too old.  I have no training.  God, I can't do this," Sally Potts wearily prayed during a mission trip to Africa in 2016. "He answered back the word 'small' and that's where the name came from."
Mrs. Potts is the founder and executive director of the local non-profit, Small Beginnings.  The group's mission is that "every girl in the world have access to quality, sustainable hygiene and health education."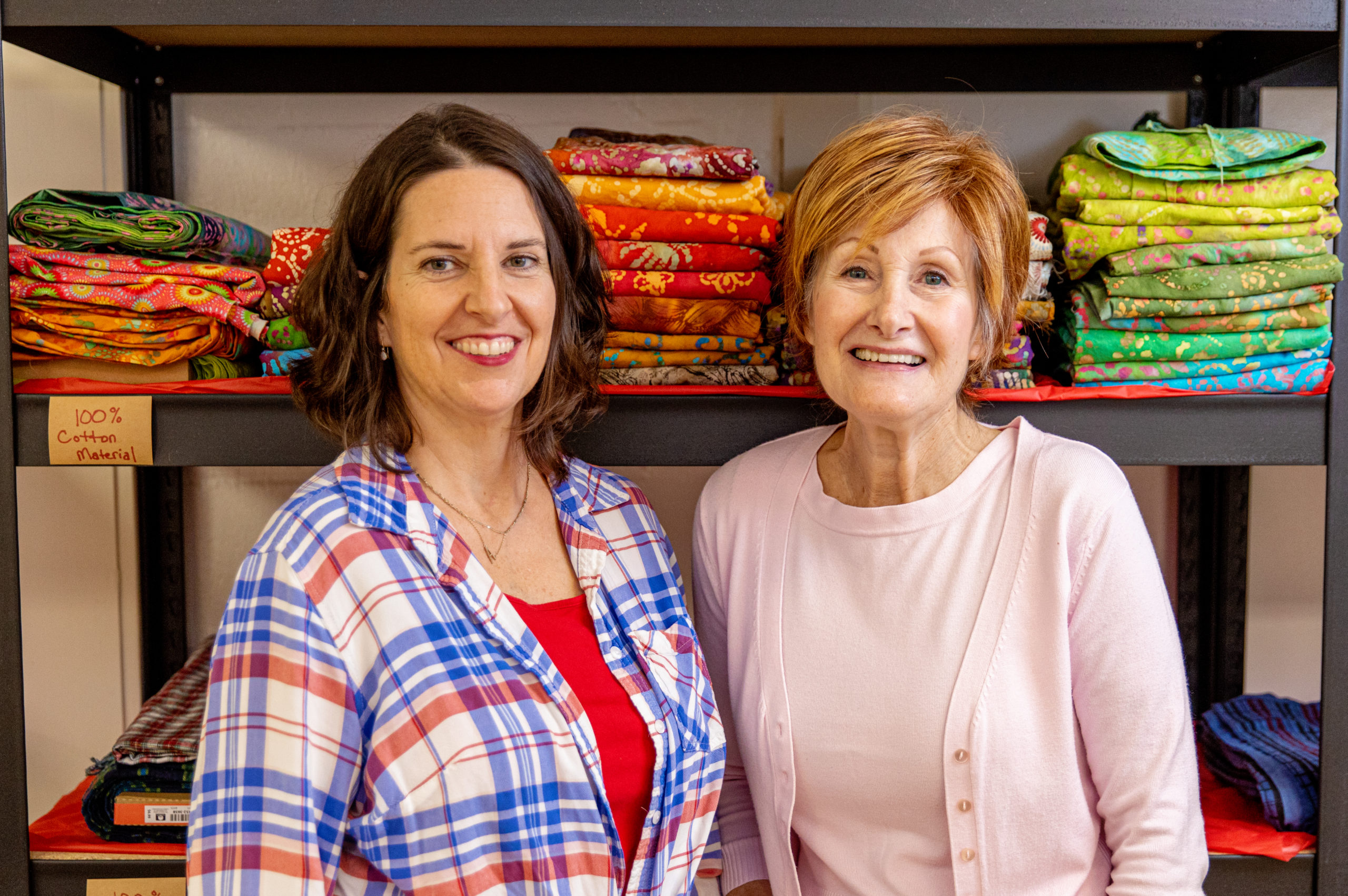 The passion that led to the creation of this non-profit came from the needs that were discovered during the numerous mission trips Sally has taken with her church to remote villages in third world countries.  In 2016, she was asked to preach and teach at a mission trip to Africa.  Due to her age and health concerns, she was hesitant to go, but felt the internal tug at her heart to join the trip.  As is the theme with much of Sally's life, she trusted what her heart was telling her and went.  While in Africa, a lady pulled her aside and expressed to her an enormous need the women in her village had.  A need that had for years gone unmet.  That need was for sanitary pads.  "In the 25 years of going on mission trips, no one had ever said that to me.  When churches go on these trips they want to do things that make the villages self-sustainable.  We were there on this trip getting them a little chicken farm so they could have a food and money source," she explains with widening eyes quickly filling with tears.  As she learned from the locals, women have very little education or access to feminine hygiene items which makes them unable to attend school.  "The humiliation.  The shame.  These women use leaves because that's all that is available to them.  They can't go to school.  When they become old enough to begin menstruating, they drop out.  They end up with no education.  You have generations of women there who are stuck because they are taught that the basic human function of monthly periods is a curse."  
Passion for Change
The passion is clear by the pained look on Mrs. Potts face as she exclaimed with hands on her cheeks, "I cried.  I've been crying over this for years."  Sally had a dream of developing a sanitary napkin that was reusable and discreet to distribute to women in the villages so that they could stay in school and finish their education.  "I carried that seed around with me.  That seed of my dream.  I watered it and cried over it.  Now that seed is producing fruit."
She began speaking in front of her church and on local radio and television stations getting the word out about this mission.  Even in 2020, menstruation is a bit of a taboo topic of conversation she has found, but Sally is working to normalize that word by saying it. She explains that she tries to keep the message simple and remove any shame associated with the word.  "God created women so special.  He gave them the ability to have babies.  Because they have babies they have special needs.  Our ministry meets those needs so that they can go to school. They get their education. The life of the whole village has now changed.  Women and girls can live a life with dignity."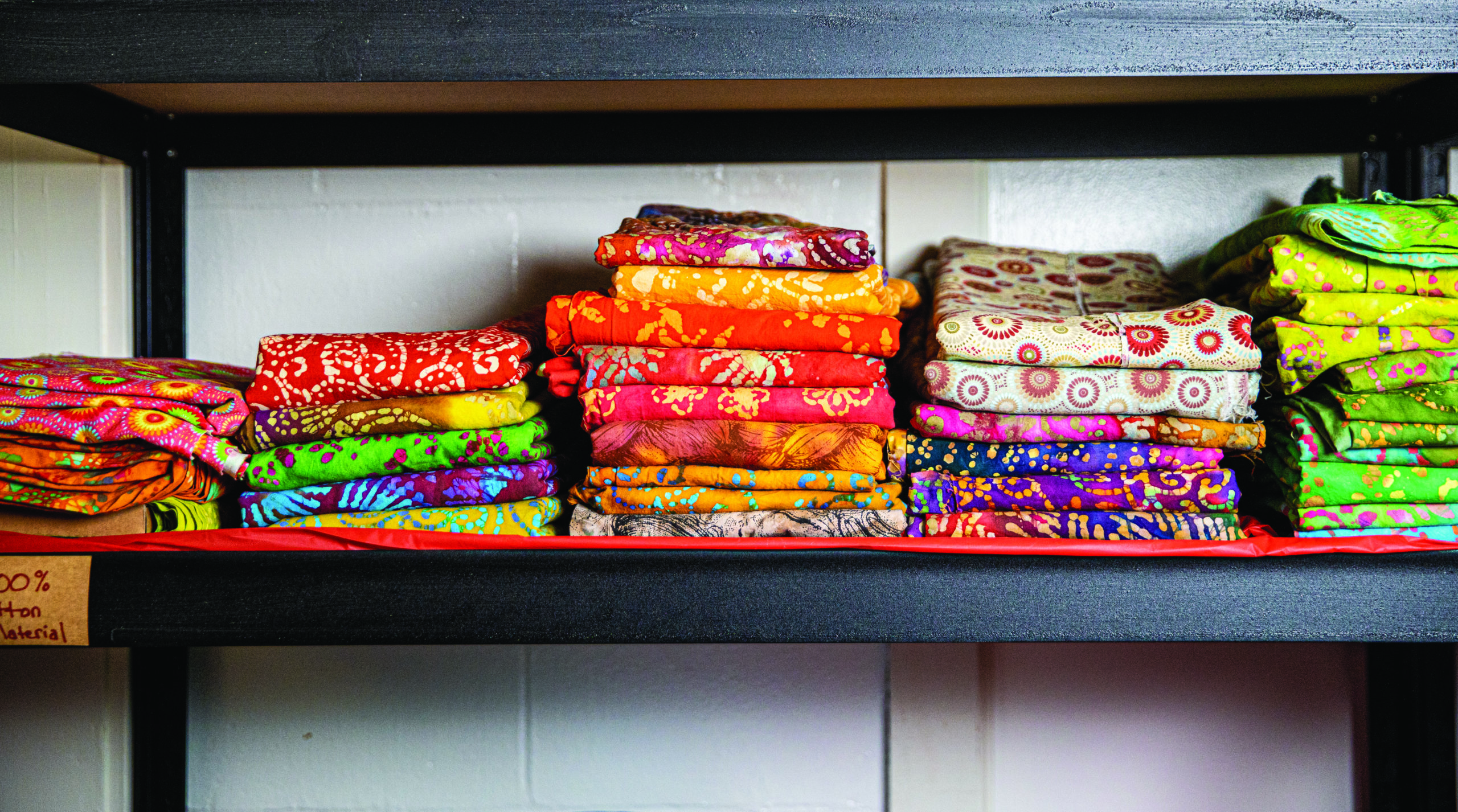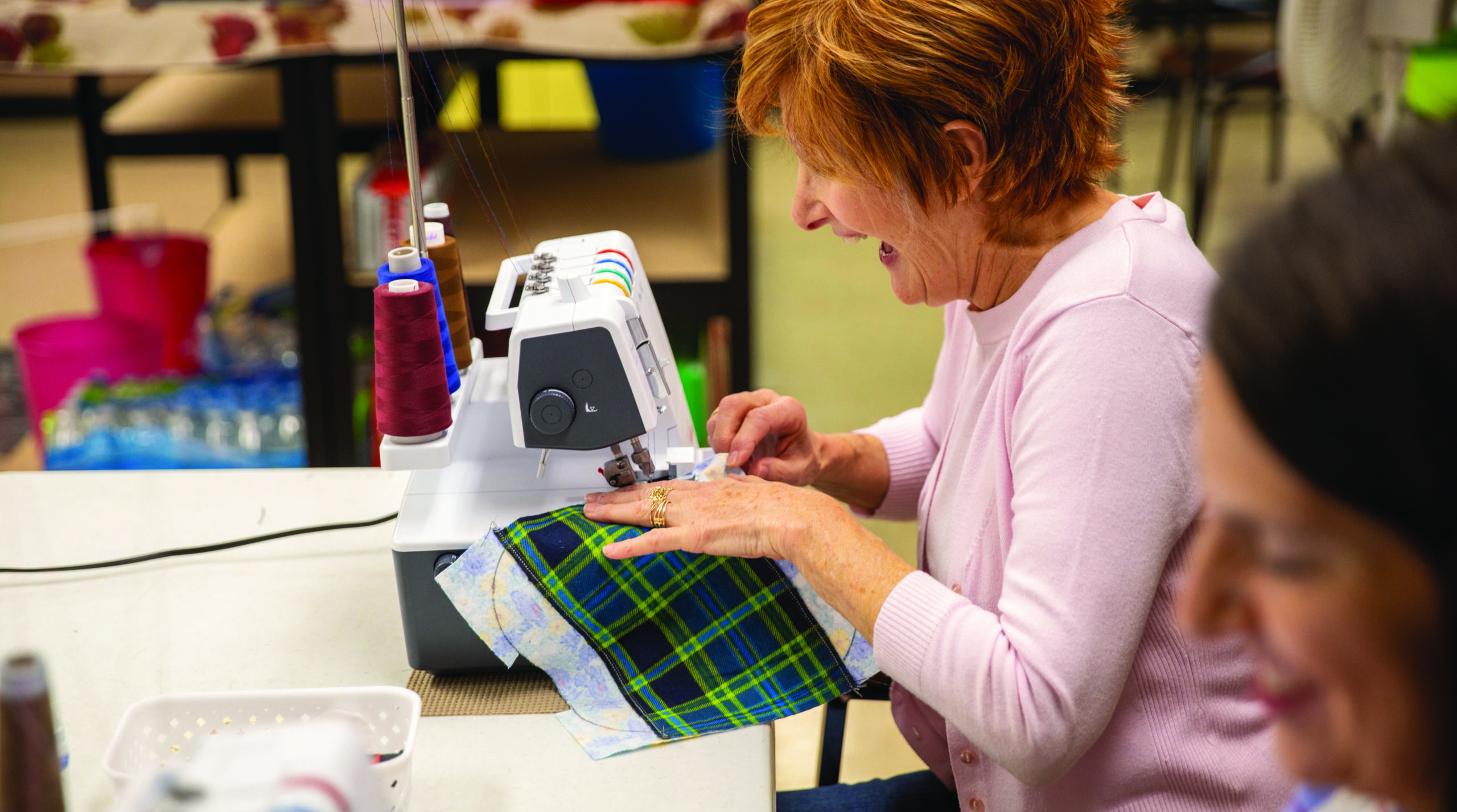 Making it Happen
Together with her assistant director, Amy Buchanan, and a team of volunteers, they make kits to send all over the world.  Each kit is completely handmade with high quality fabrics and are triple checked for endurance as they want these kits to last each girl several years.  The kits come as a ribbon-tied, colorful fabric bag.  Inside the bag are instructions on how to use and clean the contents of the kit, 2 pairs of panties, 6 flannel lined, waterproof pads and a small bar of soap.  There is no waste and everything in the kit is reusable. "These kits go out to Afghanistan, Somalia, Sudan, Lebanon, Cuba and even local homeless shelters," the Executive Director's excitement grows as she speaks.
The distribution center for the kits is located at Zion Baptist Church in Henderson, KY.  They would like to be the hub where churches go to for feminine hygiene kits to take with them on their mission trips.  Donations and volunteers are needed to continue this group's valuable mission.  For more information, please call Sally Potts at 270-313-2247 and follow Small Beginnings on Facebook.  
"This ministry is about giving and receiving love," she explains, "and nobody leaves without a hug!" 
Amanda Waggener is a blogger for the Huffington Post, author of No Grit No Pearl blog site and is a native of Henderson. She and her husband are the parents of two teenagers who they are raising with as much zeal as they can muster.
Join our list
Subscribe to our mailing list and get interesting stuff and updates to your email inbox.
Reader Interactions