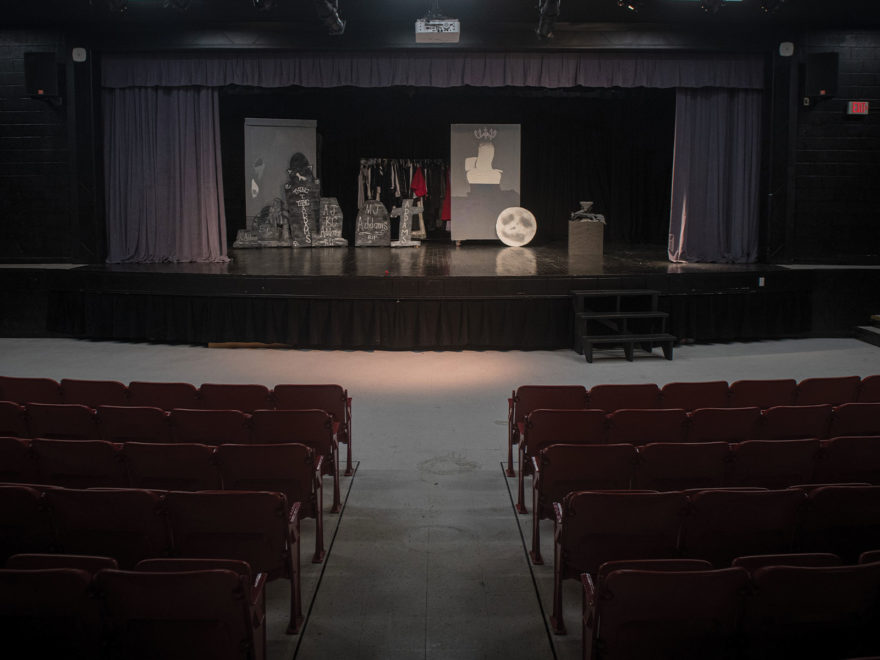 The Musical may have been Canceled, but HCHS Students Will Be Ready When They Can Return to the Stage
It seems almost cliche to bemoan the many cancellations caused by the COVID-19 pandemic.  It's certainly disheartening to hear of customary events like spring sports, prom, and graduation all affected by the crisis.  Yet, there is still another cancellation that has affected over 50 students of varying grades and disciplines that have been impacted.  That is the HCHS spring musical.  
Since December, students across all artistic disciplines (theatre, music, band, and art) have dedicated over 165 hours to this year's production of "The Addams Family."  They have routinely rehearsed until 7pm on a nightly basis and participated in one all-night lock in.  They have rebuilt stage pieces, practiced on their own, learned the Argentine Tango, collaborated with peers across myriad disciplines, and diligently rehearsed with each other to put on a show postponed with only one week to go until dress rehearsal.  
Musicals are usually synonymous with lavish performances.  The stereotype of being grand, intricate, and demanding are well-deserved,  especially this performance.  It was double-cast, the show was designed to be black and white, and involved multiple disciplines and students ranging from freshman to seniors.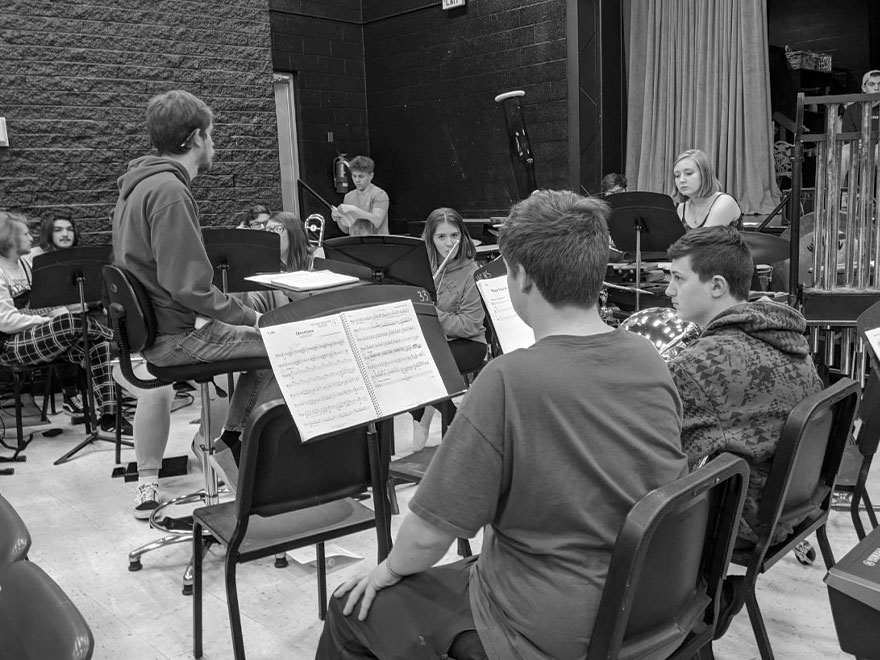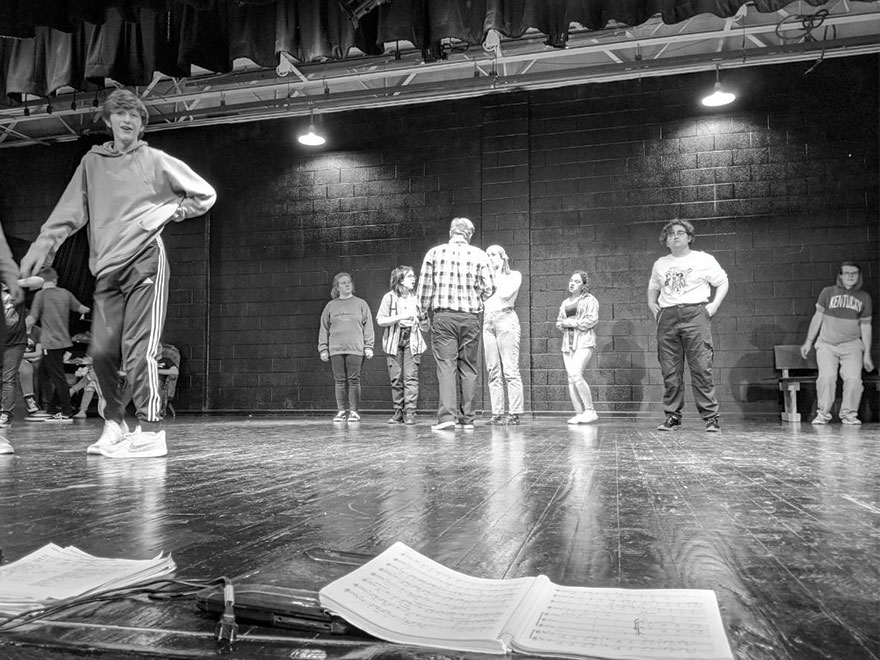 The audition process spanned a week prior to Christmas vacation.  It was easy to see the sheer amount of talent from students across all grade-levels.  Fondly, I remember Mabrey Rice's audition (a freshman SoFA theatre student) who had little contact with the musical director prior to the audition, came in and gave an excellent audition.  As soon as she left, Mrs. Eaves (choir director) turned to me and said, "Wow."
And she wasn't an outlier.  In terms of talented and dedicated students, the production team noticed an abundance of riches.  This led to our first major decision to double cast certain roles in the show.  Yes, it made rehearsals run that much longer.  Yes, it presented its own challenges.  But, in the end, our goal was to showcase the extraordinarily talented students of Henderson County High School.
Additionally, the show's vision was to incorporate German Expressionism inspired by films like, "The Cabinet of Dr. Caligary," "Nosferatu," and "M."   SoFA Art student TJ Joy, the lead artistic designer says, "I think a lot of creativity and storytelling was used in the set design.  We were new to the idea of the stylistic art the Addams Family called for and only vaguely familiar with the confines of gray scale and key moments of color pop.  That being said, it was definitely more fun having the ability to be more creative and risky with the designs of each scene mixed, yet being artistically challenged by the restrictions of a grayscale palette.  That element makes the set design just as important for the audience to pay attention to as the actors.  This importance of the setting made us put more effort and time into the making of each design and the painting of each scene."
There's a saying in theatre, "The show must go on."  The directorial team of "The Addams Family," prior to the official school cancellation, had met and counseled with administration, students, seniors in the production, and outside sources to ultimately decide  to postpone the show prior to the official Governor's response about halting all school activities.  
It wasn't a decision the production team took lightly. Ultimately, the decision was made to try and ensure an audience for the production.  Theatre is not film.  It needs a live audience.  It thrives on the idea that people will watch and react.
Henderson County High School junior and student Director Raegen Franks recently said, "It's not the end of the world and I would rather be safe than sorry but still, I was really proud of what were doing and it's just like 'Wow, this sucks.'"
Mabrey Rice (freshman, Wednesday in the cast) adds, "The musical may have drained me, and there were days that I thought I wasn't good enough.  But really, I loved that musical with every part of me.  I loved the people, the songs, my role, and it's going to be really hard if we don't get to perform it.  It was my chance as a freshman to prove that I could do it.  Wednesday was a character that I could relate to, and I just couldn't wait for us to perform.  If it doesn't get to happen, there's always next year, but it just won't be the same as Addams Family was this year."
Piper Brewer, Wednesday in the other cast, adds, "The Addams Family is a wonderful show with a great lesson that is taught along the way.  There has been a lot of time, effort, and money into making it the best possible production.  We all have worked so very hard staying after school and doing a rehearsal for two amazingly talented casts.  As we neared the end of our time, within a week until opening night, it was all ripped away.  Everyone was looking forward to finally doing this show that we have put months into, especially the seniors that have been in this program for years. They have had so many things taken from them left and right, and I hope there is some way we could at least give them this because they deserve it."
Thespians are superstitious people.  You may be familiar with some: we say "Break a leg" instead of "Good luck." A bad dress rehearsal means a good show. We don't say the Shakespearean "M-word" on stage (that's the ultimate theatrical curse and I even fear typing it…).  One you may not know about is that theatres leave one light on.  We call it the "ghost light."  One purpose is to make sure the stage doesn't get haunted.  But, we also leave it on as a reminder that the theatre will always be ready when someone needs it.  At Henderson County High School the light has not been turned off.  It won't be.  Because we will be ready.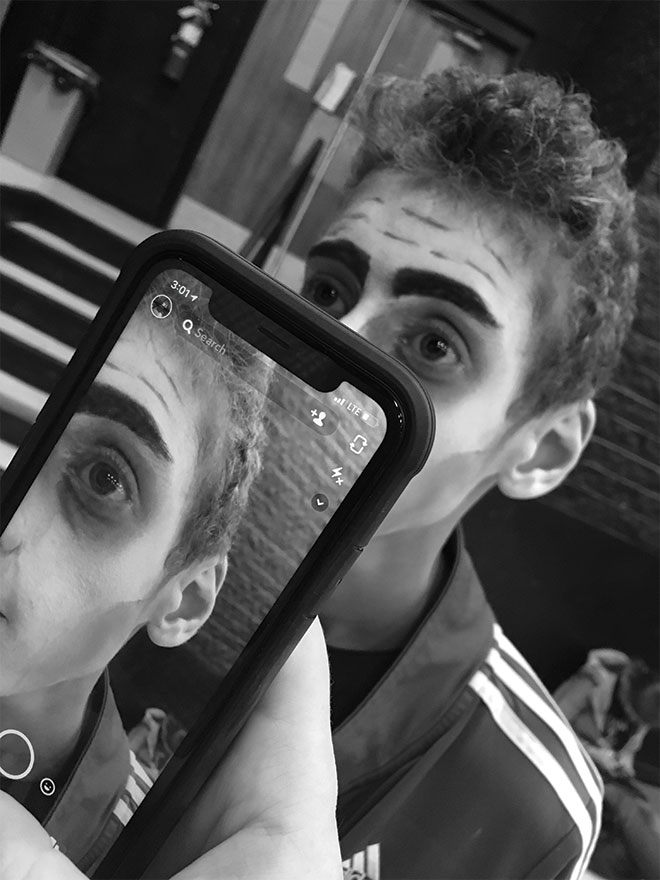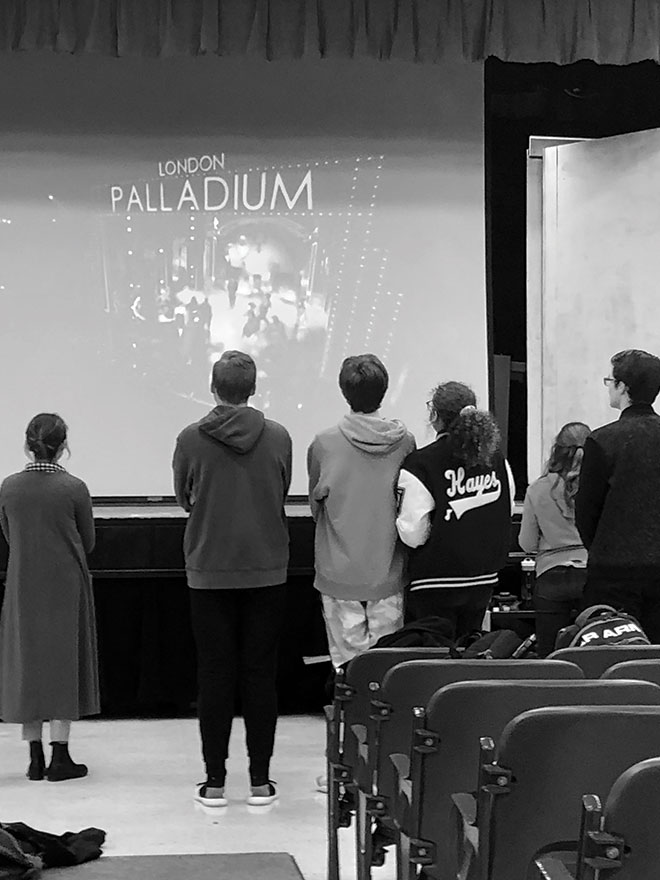 Join our list
Subscribe to our mailing list and get interesting stuff and updates to your email inbox.
Reader Interactions