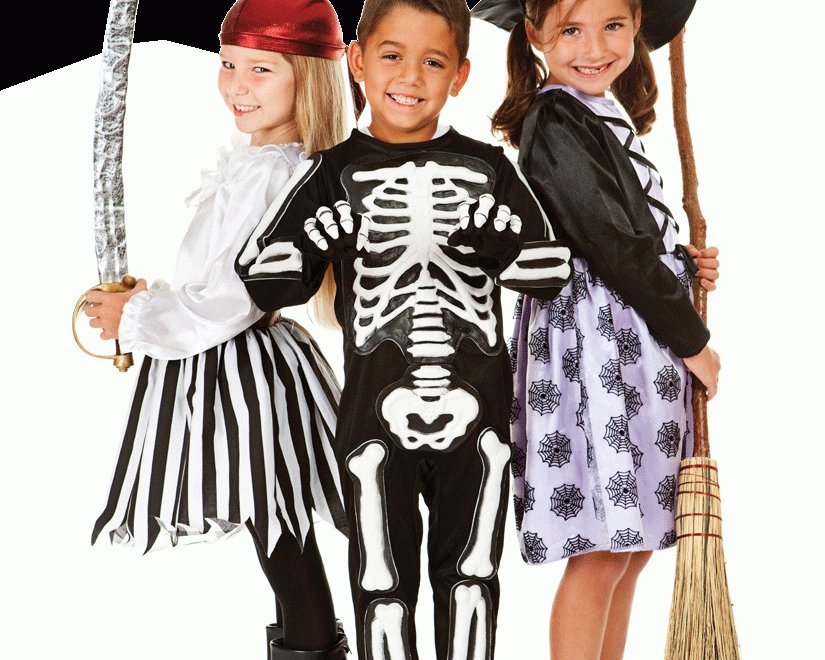 The kids' favorite season is upon us. That's right, fall is here; and with it, Halloween is just right around the corner.  So what can we, as parents, do to keep our children safe and secure while ensuring they have a fun, happy Halloween? Check out these simple safety tips to help your children enjoy Halloween and all of the ghoulish, sweet excitement it brings.
FOR ADULTS
Having an adult with them is always the safest for kids, but just in case you aren't able to trick-or-treat with all of your children, here are some common sense ideas for parents to help keep their children safe:
 *Know which route your children are taking. Be sure it is a neighborhood or area that you are familiar with and you make a plan for your children to check in with you periodically.    
 *If your child's costume has a prop, be sure it is not sharp and that the edges are smooth and flexible in case your child falls on it. Be certain that costumes are not too bulky or long so children won't trip and fall. Masks shouldn't block a child's vision.
 *Go over basic safety rules such as looking both ways before crossing the street and never going near a stranger's car or into their house.
 *Explain to kids the difference between vandalism and tricks. Even if they are already able to differentiate between the two, peers can be very persuasive in getting a child to do something they know is wrong. Throwing eggs at a house might seem hilarious, but the damages can be extensive. If your child is caught vandalizing, make them clean up the mess themselves and apologize to the property owners.
 *Lastly, something we all hate to think about. Get on the Internet and check for local registered sex offenders. Go to familywatchdog.us and type in your state and zip code. A map will show you where registered sex offenders live in your community. Your children may be too young for you to explain why, but be certain you tell them and their friends to stay away from these houses!
FOR TEENS
 *If you are driving several of your friends for some Halloween fun, be sure you have enough gas.
 *Be home by your set curfew, or call if you are going to be late. This builds trust between you and your parents.
 *Vandalism is not cool! Besides leaving a messy cleanup for the homeowners, vandalizing property can also get you arrested. Don't give in to peer pressure, even if you think you and your friends can easily get away with it. Sometimes doing the right thing isn't always the easy thing or the popular thing. Vandalizing is never okay.
Teach your children that following the rules for safety will not only keep Halloween fun, but it will also help to build trust with you. Then maybe someday they will carry on the same safety rules with their own kids. Happy Halloween everyone! 
Join our list
Subscribe to our mailing list and get interesting stuff and updates to your email inbox.
Reader Interactions