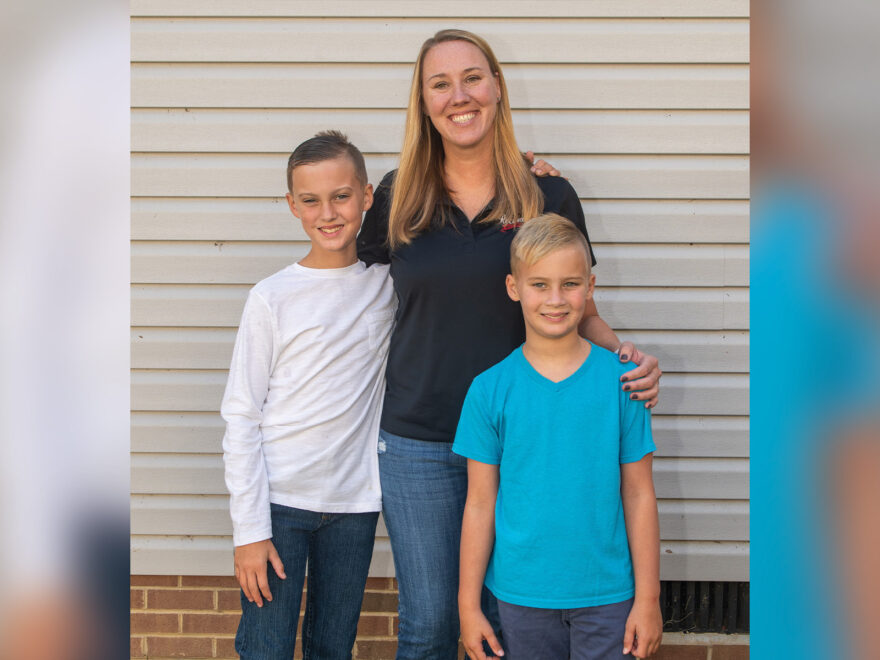 Tell us a little about yourself (Family, kids, pets, etc)
My husband David and I have been married for 21 years with two children, James (10), Matthew (8) and our fur baby, Rosie (3). Both David and I were raised in Henderson, KY but left after college and resided in Atlanta, GA for 8 years. Once James was born we wanted to be closer to family and moved back to Henderson in 2013. 
What do you do for a living and how long have you been in that position? 
I am partners in ownership with my father, Lindsey Embry, and my husband with Rockhouse on the River. I am the operator of our River location. I have been working in this role since 2013. Almost 10 years!
What do you enjoy most about managing a restaurant? What is the most challenging? 
We have some fantastic employees and customers. The people are what makes managing a restaurant the best! The most challenging thing about restaurant management is the unknown. When 2020 hit and we had to shut down our dine in and solely rely on carryout, we had no idea if that business could sustain us staying open. The unknown of each day in 2020 was really difficult on our business and staff. 
How do you find balance in being a manager of Rockhouse on the River and family life?
We have fantastic management and employees! We work really hard to retain employees and experience. It has really helped in having a good work life balance. My kids have grown up in the restaurant and know there are times we need to come in and help out. We are looking forward to the day they can work and understand more of how our restaurant operates. 
What do you love most about your riverfront location? 
The view of the river is amazing. We really enjoy that each day. The riverboats are a great addition to our riverfront and sharing our product with people all across the country. Our downtown has become very vibrant over the last few years and we are excited to see all the growth. 
If you had to pick a favorite Rockhouse menu item, what would it be? 
That is the hardest question! I really enjoy our deluxe pizza. I love all toppings and it has 11 toppings, which is a very flavorful pizza! Also, the strombolis are huge and amazing too! The regular stromboli is SO GOOD! See, I can't pick just one! 
What hobbies do you and your family enjoy when you aren't at the restaurant? 
We love to travel. Any spare time we have is spent planning our next trip. We really want to show our kids the world. We enjoy camping while traveling as well. 
What advice would you give to someone interested in restaurant management? 
Be patient. It is a tough business but the people make it so worth it. We have forged many great relationships with employees and customers along our journey. It takes a great team and we are very blessed to have ours.   
Join our list
Subscribe to our mailing list and get interesting stuff and updates to your email inbox.
Reader Interactions