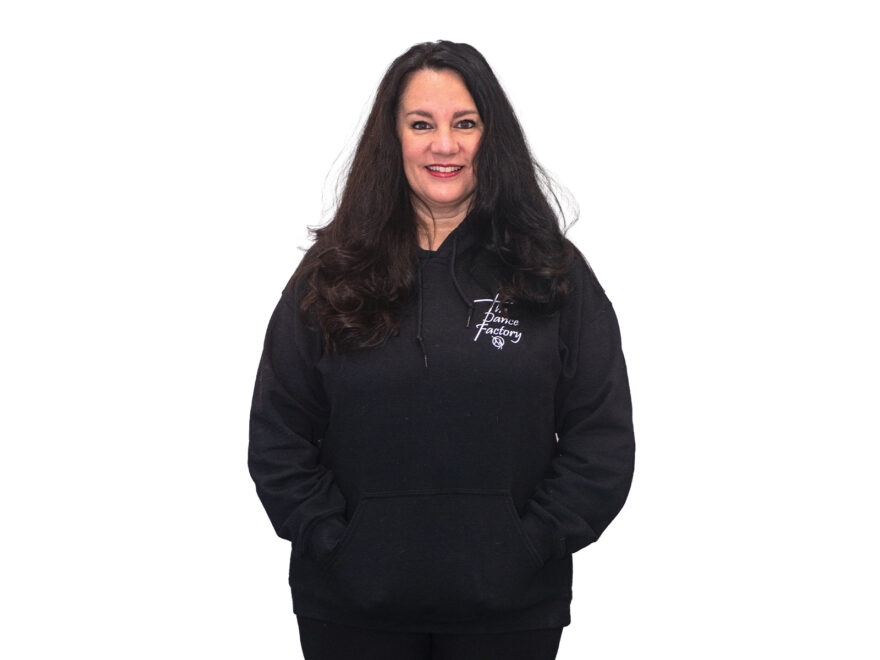 Photo by Darrin Phegley
Tell us a little about yourself (family, pets, etc.)
My name is Deanna Meeks, and I was raised here in Henderson. I attend First Baptist Church with my family. I've been married to my wonderful husband, Daniel, for 17 (almost 18) years. We have a precious daughter, Daniela, and two spoiled-rotten cats named Jasper and Princess Peach! We homeschool Daniela due to our irregular schedule. My husband owns Meeks Martial Arts.
What do you do for a living, and how long have you been in this position?
I am the owner/certified instructor of The Dance Factory where I have taught the FUNdamentals of dancing since 1992. I am celebrating my 30th anniversary this year!
How do you balance work life as a dance coach and owning your own studio and family life?
I pray…a LOT…for God to help me! I try to put God first, then family, then the studio and homeschool. I do not always succeed at that, but when I'm able to, things seem to go much smoother. God works things out the best way, and that is ALWAYS going to be better than me running around trying to make everything fit.
What hobbies do you and your family enjoy?
We like a lot of different things. We belong to the Y. We enjoy going to the park and the zoo. We like to swim, play pickleball, workout, dance, do taekwondo, sing, do DIY crafts, cook, spend time outdoors, work puzzles and play board games. We had fun in a couple of Henderson movies "The Story of Mother's Day" and "Halloween Heroes!"
What are some of the challenges as an entrepreneur or within the dance industry? What are the rewards?
When you have a small business, I think you take on a lot of roles as the business owner. For instance, I am a dancer, teacher, choreographer, secretary, accountant, event planner, website developer, stock girl, ordering expert, prop mistress, cleaning crew, transportation crew, just to name a few things!
Owning the studio is a lot of work, but this career has always been and continues to be SO rewarding! I love working with all of the students in my dance family—past and present, and I am looking forward to future dancers, as well. Seeing my dancers succeed in life, not just in dance, is amazing. So thankful that God allowed me to do this career. It's a tremendous blessing.
How has your studio been affected the past couple years, and how have you overcome it?
At the height of the pandemic when everything was closed down, I began to wonder if we would ever get opened back up. We just kept praying and hoping that we would be able to return to classes. While we certainly felt the pinch of not being open, we are so thankful that we are back at it now and things are going well! We haven't been able to have our big recital for two years now, but we are SO EXCITED that we will be able to have it this year!
For those interested in dancing, what advice would you give to them?
I think from a technical standpoint, I would say be sure to study ballet along with jazz, tap, hip hop, tumbling, etc. because that is where you will get your technique. But overall, for dance (and life in general) I would say always work hard. You cannot just expect to be good at something if you have not put the time into it. You cannot try something for one year and say, "Well, I don't think I'm going to be good at that." Perseverance is key. Don't expect total transformation right away. Realize that you are going to make mistakes and again, I am not just talking about in dance class. Always have an attitude of gratitude. Find joy in your dancing (and your life!) Smile and be thankful!
Join our list
Subscribe to our mailing list and get interesting stuff and updates to your email inbox.
Reader Interactions