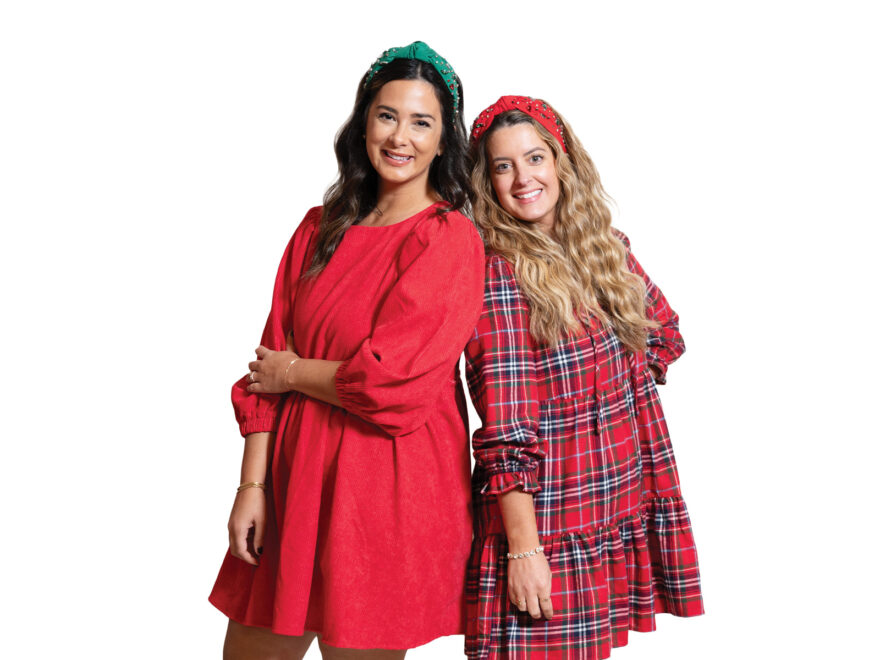 Tell us a little about yourself (family, pets, etc) 
Ryan: I come from a huge loving family, I was raised in Henderson/Union Counties. I went to Henderson Community College where I met my best friend and husband, Tim. Bless his heart, he's also known as the shop IT director and handyman. We have two wonderful boys, Kai and Cove. They are the center of our universe. I can't see myself being anything more than a boy mom.
Stephanie: I was raised in Union County and met my husband D.W. (who grew up here in Henderson) in 2013 shortly after graduating from WKU. I have lived in Henderson ever since. I love it here. We have two beautiful children Ryan (17) and Lincoln (7). They are our entire world, they keep us busy and crazy at the same time.
What do you do for a living and how long have you been in those positions? 
Ryan: First and foremost I am a mama to two handsome boys! Along with that, I am a  Registered Nurse and small business owner. I have been in healthcare for 16 years. I was in Neonatal Intensive Care for 8 years and just recently transitioned to outpatient care to be able to spend more time with children. 
Stephanie: I am a Credit Analyst at Field & Main Bank; I have been with them for 6 years. At Field & Main, I immediately felt at home, it's a great place to be. In 2019 my best friend, Ryan, and I started Radiant Sun Boutique, so I am also a small business owner.
Has being a business owner in retail always been a dream of yours? 
Ryan: Stephanie and I have been best friends since the 6th grade! We've dreamed of owning our own boutique since we were in high school. We would talk about it, never knowing it would actually happen. Now that it's a reality, it's surreal yet empowering. To know that we made it happen through a recession , Covid , having multiple jobs and new babies proves that we can do whatever we put our minds to! 
Stephanie: Yes! We have been best friends for 25 years and would always talk about having our own clothing store. It being our reality is surreal. Sharing a dream and success with someone who has been through so much of life with me is the best. I have always had a love for fashion.
Outside of working in retail, what hobbies do you and your family enjoy? 
Ryan: We love going on evening walks, playing soccer and having family movie nights by the fire with a big bowl of popcorn and homemade cookies. 
Stephanie: In my spare time, I love spending time with my family and friends. I love hosting, it's my favorite. On Sundays, our family comes over to cheer on the Steelers, Raiders and Dolphins — we're a house divided. I will take any chance I can get to chill out and binge my favorite TV show — currently I am rewatching Gilmore Girls.
What do you enjoy most about being a boutique owner in the heart of Henderson? What are some challenges? 
Ryan: The fact that we get to make our dreams a reality is wonderful but then add a whole support system and community to that equation and it's the best feeling a girl could ask for. We get to develop great relationships through this journey that we wouldn't have had if it weren't for RSB. 
Stephanie: What I enjoy most is our customers and the support of our community. It feels so good having repeat shoppers. It sounds cliché but they truly become friends. I just love to see them and catch up with them. Without our customers and support of our community, we would not exist. The most challenging situation as a business owner has been the struggle through the pandemic and now the recession, but I have faith in our boutique that we will get through it and thrive while doing so.
Describe what a day might look like during the busy holiday season and what it means to local businesses to have the community's support to shop locally. 
A day as a local business owner during peak season is a little bit of chaos, mixed with long nights, busy days and lots of fun! It's our favorite time of year, even though it's the most stressful. Seeing our customers and hearing their stories makes all the work worthwhile. 
When you walk into our shop , you're bound to meet one of our family members as they're all RSB staff. We  strive for it to be a great experience versus grabbing something off your checklist. We have lasting relationships with our supporters that go way beyond your next Target run. Our community has transformed tremendously within the last few years and will continue to grow. This is thanks to the outpouring of support from our neighbors and keeping business right here at home. 
How do you find balance between work and family — especially during the holidays? 
Finding balance between work and family during this season of life is a collective effort. It takes a village. Our loved ones are always willing to lend a helping hand. That combined with any spare moment after family duties are finished are working out great for us. Whether it's late nights after kids are asleep or lunch break inventory inputting, photo editing, ordering, etc. — it all comes together in a blissful equilibrium that works. We are so thankful for our tribe because without them this dream wouldn't exist. 
What advice would you give to someone interested in opening their own business? 
Do your research ! It's a whirlwind, and you need to be fully prepared for the diligence and commitment it takes to start a business. It's a round-the-clock dedication. But after you reap the benefits of your hard work, it makes it all worthwhile.   
Join our list
Subscribe to our mailing list and get interesting stuff and updates to your email inbox.
Reader Interactions