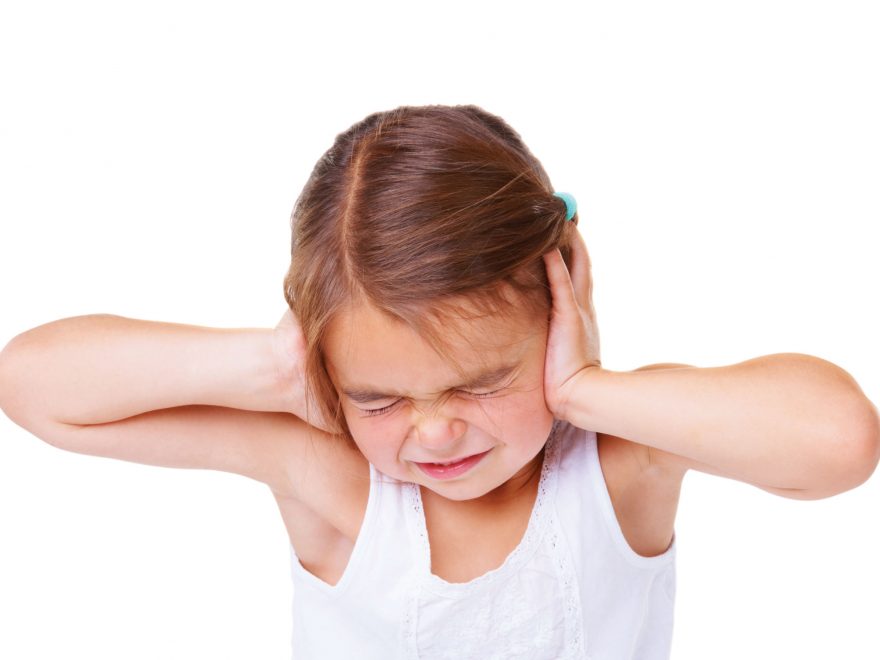 Q:  My 7-year-old never seems to listen to me when we are out in public. We could be at my parents' house and she makes me look like I am a terrible parent when she gets in trouble. I have done time-outs, spanked, and taken things away but nothing seems to help. She seems to listen to me better when we are at home and I don't understand that. Please help!
A: I think we have all experienced this phenomenon before. I remember just taking one step into my parents' house and my child would do something terrible. My mom would always say, "She was perfect till you got here!" Then there is the other extreme you are talking about– something happens to your child the minute you are around other people and your kid thinks it is a free pass to behave like a crazy person. So you are not alone on this. Some behaviors have to be addressed immediately and on the spot. For example if your child hits someone, starts a fight or runs in a high traffic area. These types of behaviors are extreme and could be life threatening. You have to address these when they happen. On the other hand, there are many behaviors that you are talking about that take place out in public that might include disrespect, talking back, not listening and just overall defiance from your child. My suggestion would be to NOT discipline your child for those types of behaviors out in public. If you can, I would suggest taking them somewhere more private, let the child know what they have done wrong and that you will do something about it when you get home or in the near future. I believe this because in the moment and especially if other people are there, children will feed off the attention and they simply won't listen to you because they are involved in others' reactions to what is going on. I also believe that there comes a certain amount of angst or fear when consequences are delayed. And I don't think worrying about what your punishment is going to be is a bad thing either. Sometimes that can be more of a punishment in the long run. Hang in there and I hope these suggestions make your life easier.
Q: I have two daughters ages 8 and 5 and they could not be more different. My 8-year-old listens to me and does everything she is supposed to do. Now the 5-year-old thinks she runs the house and I want her to be more like her older sister. I am raising them the same way. I know everyone is different but why do you think there is such a difference in behavior?
A: I think my first piece of advice for you is that you simply cannot compare one child to the other. All children are different regardless if you are raising them the exact same way. Something I think you should be cautious of for future reference is trying to compare one to the other. The younger child could be noticing that and she might resent the fact that the older sister does everything right. This could actually make her behavior worse. Something I think could help is to point out when either child is behaving well. In addition, it's important that you find those strengths in both children. It is so good for a child to hear what they are doing well even if it is the smallest example. Praise is good for a child's heart and soul. I think this approach will ensure that your girls are close too and they will get along better over time.
Q: My 3-year-old has a tendency to display aggressive behavior. He sometimes hits other kids when playing if he doesn't get his way. When this happens, I immediately do something, but it just seems to make him angrier. What else can I do?
A: First, I will always say you need to talk to your doctor if you are concerned that there could be a medical reason for his behavior. That is something that at least you can rule out and move on to the next explanation. You didn't say exactly how you handled the behavior when it happens. However, I will say in situations like this one we as parents may have a tendency to get upset and yell or maybe spank or do timeouts. There is a variety of ways that you could be using to handle it. What I want you to try for future occurrences is to remain as calm as possible. If we get upset and display anger to our kids, I think it has a tendency to take away from the lesson we are trying to teach. Your child either shuts down or perhaps focuses on how loud your voice is or how red your face has become. Something else that happens in this case is they could feed off our own anger and intensify the situation. We already know that children model our own behavior and this is a great opportunity to exhibit the qualities that you want to see in your child. Show them that you can handle them in a cool, collected manner. I am not saying this is an easy task by any means. Moreover, it may not fix your problem immediately but I think the long-term effect will result in a child that knows their parent has no problem handling them when things get a little rough.
Join our list
Subscribe to our mailing list and get interesting stuff and updates to your email inbox.
Reader Interactions