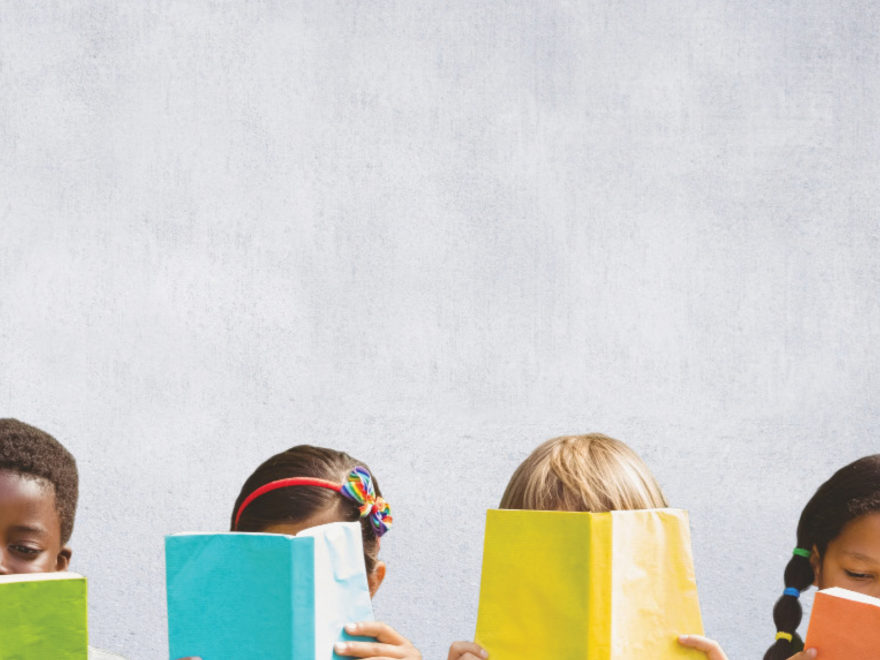 Finding A Love For Reading Through HCS Read Program
Four years ago, Henderson County Schools started the HCS Reads initiative as a way for the school district to partner with families in our community to inspire a love of reading. You may be familiar with the popular "Winter Reading Challenge" where parents take a picture of their child reading and posts that picture on social media using the hashtag: #HCSREADS. Winners are randomly selected, and prizes are given away starting winter break and ending after spring break. According to Megan Mortis, Director of Public Information for Henderson County Schools, "We are very proud of this program. In 2018, our project won 1st place at the Kentucky School Public Relations Association Conference for a community-based project. This year we decided to extend the challenge during our Healthy at Home time and encouraged our families to continue to participate throughout April and May." Read a book. Take a picture. Post on Social Media. It's that simple. 
The Accelerated Reading Program
For parents of Henderson County students, they are also familiar with the Accelerated Reading program or more commonly known as AR tests. AR tests offer an opportunity for students to take a test over a book they've read and then accumulate points. It's an efficient way for students to set a reading goal, practice, grow, and potentially reap rewards for their reading.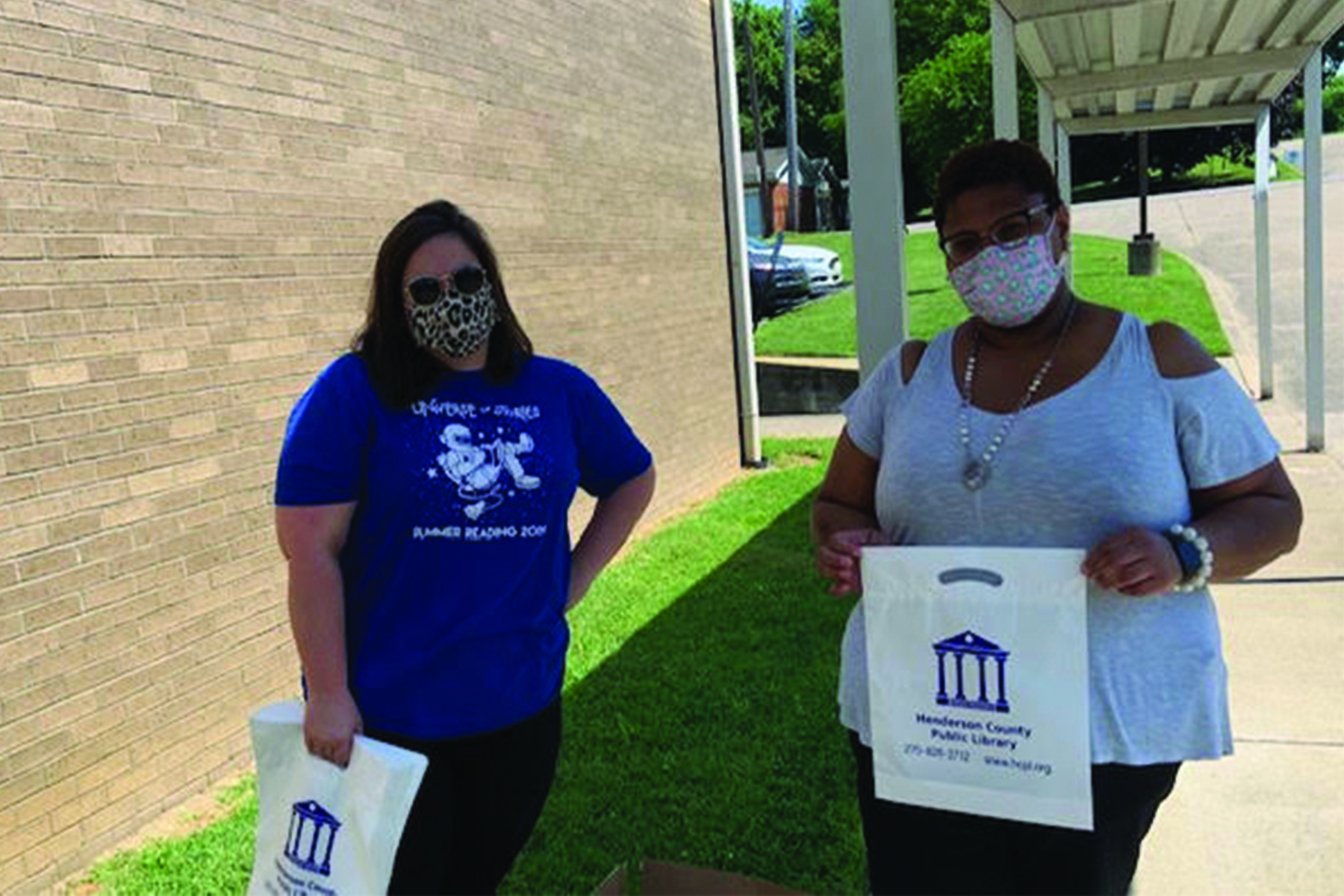 For instance, this summer Niagara Elementary School has a school-wide summer reading challenge. Their goal is to obtain 1,000 AR points by the end of summer break. As of June 10, they were at 61. If the students obtain that 1,000-point AR goal, the school will host a school-wide snow cone party. Additionally, the top three students from each class get a library luau party. 
Aside from AR tests and other incentives for reading, the school system started "family reading nights" held throughout the school year that encourages families to attend and enjoy not only a good book but spending time together and having dinner. 
Family Reading Programs
They also are partnering with Henderson County Public Library and the Children's department to create interactive story events this summer. Danielle Anguish, Children's Services Manager at Henderson County Public Library, was inspired by Anne Fergueson of the Vermont Public Library System to create "Story Walks."
"Coupling the idea of getting out and enjoying the weather and reading a book, over the summer we will be selecting books that we print out, put on boards, and post them in an area in the community where children and their families can walk around and read together," said Mrs. Danielle. The Story Walks will be on display at the Housing Authority and at some of the elementary schools in the district including Niagara Elementary School which hosted a Family Story Walk Night on July 8 with free books and dinner. 
The school system promotes several reading programs such as the Imagination Library program, Babies Need Words Every Day, and the Read Across America Day. During Healthy at Home time, in March and April, staff from Henderson County Schools and the Henderson County Public library spent time at school meal sites giving away books to families who were picking up meals. Mortis was pleased with the outcome. "I took a picture that day and tweeted it out with #TeamKentucky. Later on that evening, I was surprised and excited to see our picture and tweet featured during one of Governor Andy Beshears' daily updates." 
Henderson County Schools District Reading Coordinator, Stephanie Smith, recently added a reading resource page to their website with the following recommendations for families "Read, Read, Read! Students should read 20 minutes every day, outside of school. Students can read independently, or aloud to an adult. They should ask questions! Have your child make predictions. Talk about the characters. Identify the main idea. Retell the story. Discuss the problem & solution."
Making It A Priority
You may ask, "Why?" As Mrs. Danielle and I mused, "If you don't read well, you don't do anything well." Reading is such a fundamental part of any professional career. It is also a great way to manage mental health. And there is much to be said for constantly expanding your mind and being open to new ideas. I won't bore you with studies, though there are myriad studies that promote the idea. Let's elaborate on one anecdote. Mrs. Danielle hosts a reading event for newborn babies and expectant mothers. Nearly 10 years ago, an avid fan of the library and expectant mother, Hayley Mortis, would attend those events and listen to the books Danielle would read out loud. Once her baby boy Merrick was born, she knew it was important to continue going to the library to the reading groups. Merrick, as a newborn, came to the library and when he heard Danielle's voice he turned and looked for her. Danielle will never forget that moment.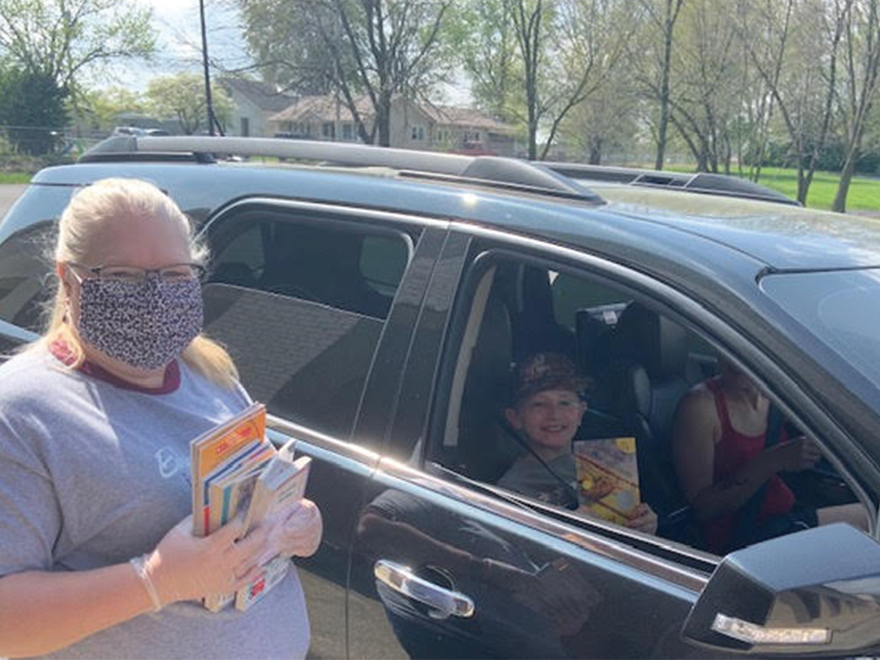 We know reading is important, but how can we create habits to make books a continual part of our lives? Take the idea of the Story Walks, making reading an interactive event. Then also think about people spending time at the beach reading, parents and children sharing bedtime stories. That's awesome, so how can we incorporate it into our busy lives? What about going to the park for a day of reading? What about sitting on the patio or turning on an audiobook and walking around? Speaking of, why not listen to an audiobook on your next road trip?
In the end, it is all about habits. Trying to instill in your children a love of reading. It is about parents, grandparents, aunts, and uncles reading and talking to kids about books. Challenge our children. Read a classic. Read an instruction book, comic book, graphic novel, Anything. Anything at all. Don't forget. The most important advice. Read for fun! 
Join our list
Subscribe to our mailing list and get interesting stuff and updates to your email inbox.
Reader Interactions