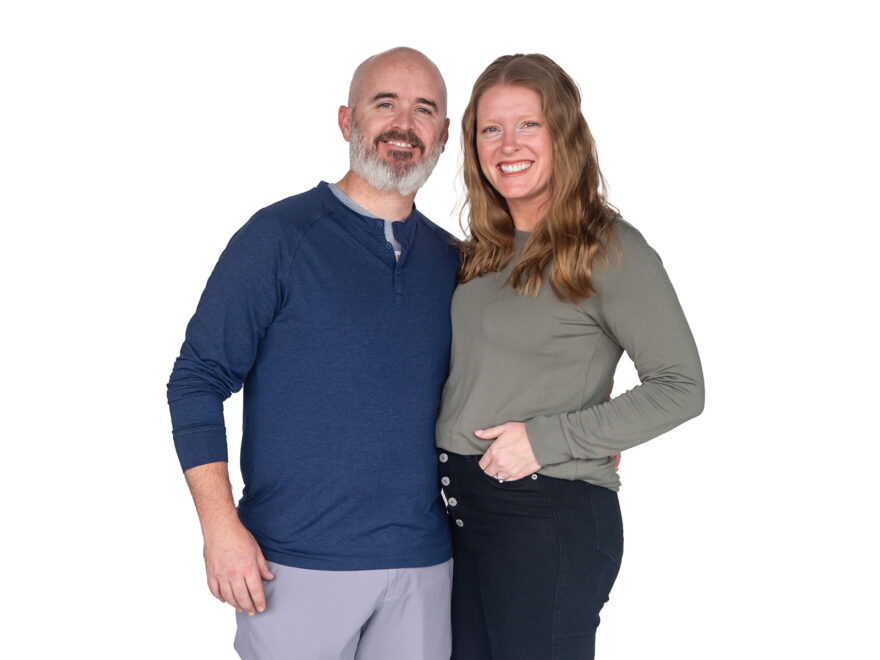 Photo by Darrin Phegley
Tell us a little about yourself (Family, kids, pets, etc). 
Nunn Party of Five! We have three of the most amazing kids, Jaxon (16), Jacob (14) and Juliet (10) and one crazy fur baby, Boxer, Mazie! Ryan and I have been married for almost 18 years!
What do you both do for a living and how long have you been in those positions? 
Ryan just recently became the Human Resource Manager for Crosspoint Polymer Technologies in Evansville, and I am completing my 2nd year of teaching at the High School as a Health Science Instructor. 
In April 2023, we opened a new business – Triple J Jumpz offering 2 bounces houses and 1 obstacle course that can be wet or dry. We book VBS celebrations, birthday parties, end of year and beginning of year school celebrations and more!
Where did the idea originate from to start a new family-owned business? 
WE are side hustlers  We believe in working hard and this is a great way for our entire family to work together. It is also a great way to teach our children customer service skills and how to run a business.
Outside of working full-time jobs and managing your new business, what hobbies does your family enjoy? 
We love to just hang out and play cards and board games! We enjoy vacationing together as well. We all enjoy fitness and being active!
What have you enjoyed most since starting Triple J Jumpz? What has been the most challenging? 
We love to see the kids jumping and smiling on the inflatables. Celebrating people is a passion of ours and Triple J Jumpz gets a front row seat at bringing joy to people. 
How do you find balance between work and family? 
Whew it's tough-still working on it. We will let you know when we figure it out LOL
What do you hope your kids take away from seeing their parents "jump" into a new adventure? 
We hope they are willing to try new things, even if they fail, even if it's hard! 
What advice would you give someone who feels led to take a leap and try something new? 
What is the worst that can happen? If it is a passion, GO FOR IT! 
Join our list
Subscribe to our mailing list and get interesting stuff and updates to your email inbox.
Reader Interactions