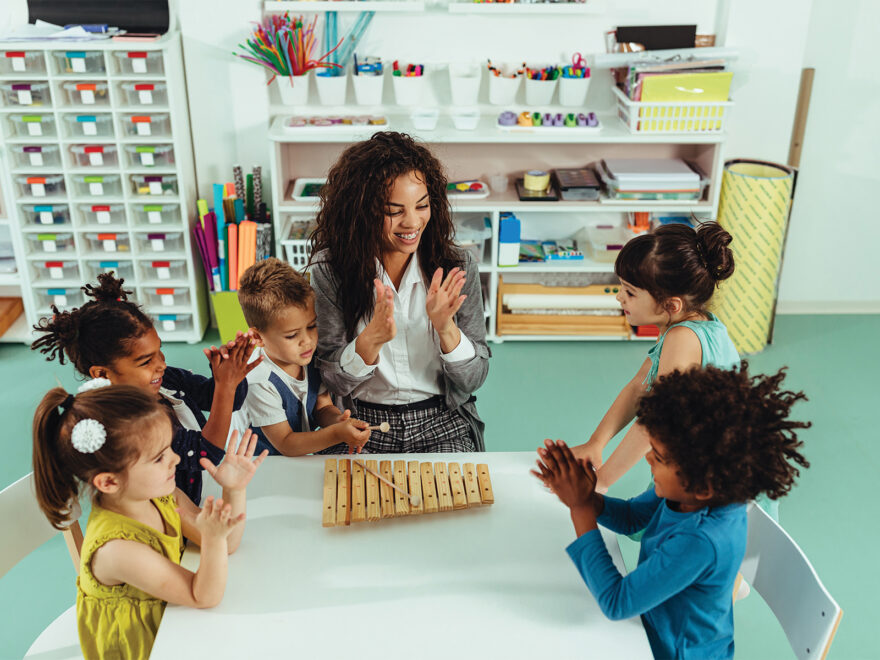 Socialization
Sending children to school gets them out of the house socializing with others. It also exposes them to children of various ages and backgrounds. Finding a friend is really important for children, and this can be hard to do in a home setting or when playdates are always arranged by the parents. Preschool offers children an opportunity to meet others and pick friends on their own. Preschool helps children develop exploration and conflict resolution skills in a safe setting. 
Preparation for Kindergarten 
Learning at an early age sets a foundation for learning for an entire lifetime. Preschool teachers follow a curriculum that is designed to help children progress through learning and to make sure they have a strong knowledge base to start kindergarten. By giving children a way to ease into formal schooling, they will likely feel more comfortable in a school setting and develop positive associations with school and learning. Studies show that students who attend preschool demonstrate higher overall school readiness. They also learn how to behave in a classroom setting and respect teachers and other authority figures. 
Independence
It can be a big shock to all of a sudden spend extended periods of time away from their caregivers. Going to preschool helps children practice and learn to enjoy being away from familiar caregivers. This is more of a low stakes environment that makes it easier for them to transition to kindergarten. It also gives them the confidence to form relationships and explore the world on their own.
Exposure to New Things
Often, preschool offers experiences that children wouldn't be exposed to otherwise—things like music, art, guest speakers and field trips. Students might go visit the local police station or hear from people of all different occupations during career day. Students are also get exposed to people of different cultures and backgrounds. It would be really hard to get this type of exposure to so many different things in a home setting. 
Mom and Dad Get a Break
Even if you are a stay at home parent and love being home with your children, getting a small break every so often is crucial, even if you don't realize it. When you get a chance to have alone time, get things done without the kids around, and do whatever you need to do to recharge, you'll be a better parent when your child does return from preschool. Preschool offers a way for parents to get a break without feeling guilty because they know that their child is having fun and learning.  
Join our list
Subscribe to our mailing list and get interesting stuff and updates to your email inbox.
Reader Interactions