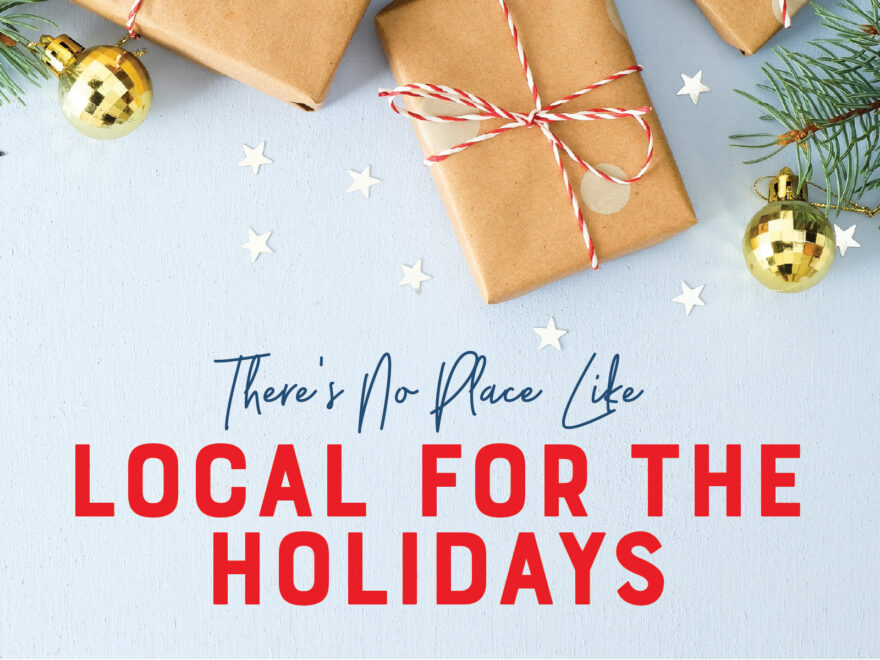 The Henderson Chamber of Commerce and Independence Bank are partnering again this November to put on SHOP HENDERSON. Held annually, this event seeks to support any small business in Henderson County. It incentivizes shoppers to keep their dollars local as they search for gifts and make Christmas season purchases by offering special discounts and giveaways.
"Our hope is that the community recognizes that this is not just a fun event during the holiday season, but this initiative has a widespread impact," said Kelsey Hargis, Independence Bank Community Enrichment Officer. "You are not going to find a sponsored by Amazon sign at the local ballfield. It's the mom and pop stores that make a difference in ways most people may not realize."
The Chamber's mission is to promote regional business and commerce, an effort that is echoed by Independence Bank. As a local business itself, the financial institution recognizes that small businesses are what drive the community forward.
"Independent retailers return more than three times as much money per dollar to their communities than chain competitors—and independent restaurants return more than two times as much," said Lindsay Locasto, Henderson Chamber of Commerce President. "Those numbers truly have an impact on the local economy."
Shop Henderson kicks off Friday, November 25th-26th. Shoppers can pick up their exclusive Local Love shopping tote stuffed with exclusive discount coupons for local businesses at Independence Bank's Liberty Square location on Green Street. A limited number of bags are available and will be given out on a first come, first serve basis.
"This year we are even more excited about this event because Henderson is booming with new businesses," Hargis added. "There will be so many additions to our shopping list this year! I encourage everyone to get out and explore what Henderson has to offer."   
Join our list
Subscribe to our mailing list and get interesting stuff and updates to your email inbox.
Reader Interactions