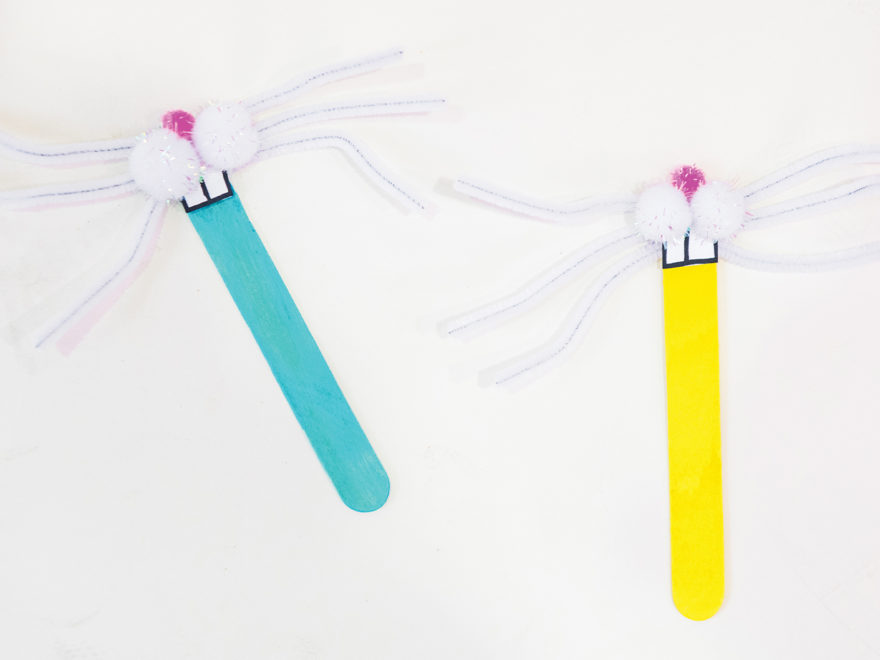 Photo by Darrin Phegley
Kids love making items they are able to wear, so why not let them make their very own bunny masks? They can hop around just like the Easter bunny, giving everyone a good laugh. This is a fun and easy craft kids can make for themselves and their friends! 
What You Will Need: 
›› Popsicle Sticks 
›› Paint (unless popsicle sticks are colored) 
›› White Cardstock
›› 1 inch White Pom Poms
›› Mini Pink Pom Poms
›› White Pipe Cleaners
›› Glue
›› Scissors
›› Black Sharpie
How to Make: 
›› Paint popsicle sticks desired color (if needed). 
›› Cut two white pipe cleaners into three parts.
›› Glue pipe cleaners at the top of the popsicle sticks to appear like whiskers.
›› Draw teeth with the black sharpie on white card stock and glue towards the bottom of the whiskers.
›› Glue two white pom poms, to be used as the cheeks, towards the top of the whiskers barely covering the top of the bunny teeth.
›› Add the pink pom pom (bunny nose) at the very top of the cheeks to complete your bunny mask.  
Join our list
Subscribe to our mailing list and get interesting stuff and updates to your email inbox.
Reader Interactions