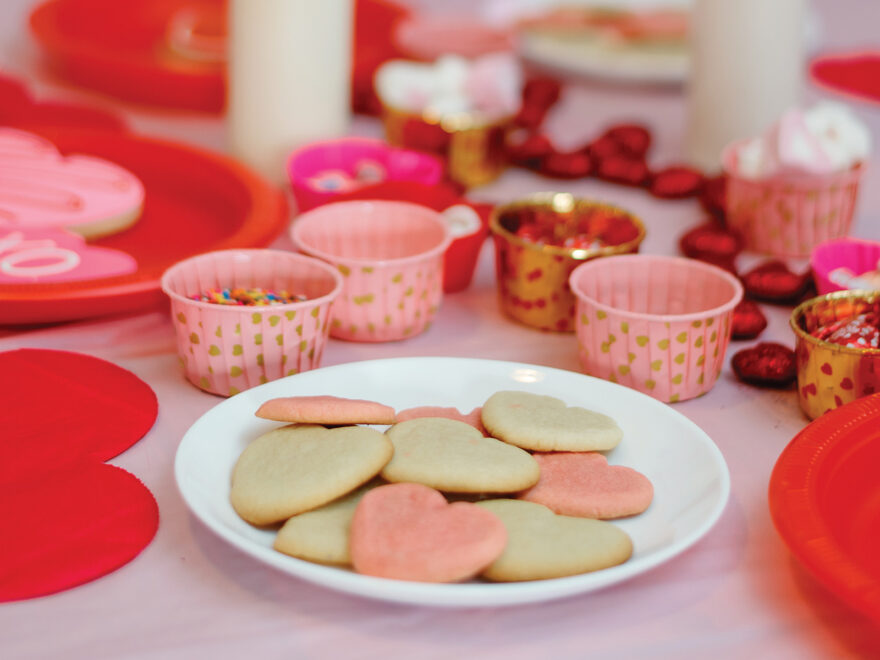 Photos by Jacqueline Jordan Russell  
For Valentine's Day (or really any holiday) I suggest hosting a cookie decorating party! This sweet soiree is great for kids of all ages, or even for a fun girls' afternoon with your own adult friends. And with a little bit of planning, you can keep the mess to a minimum and let your creativity shine.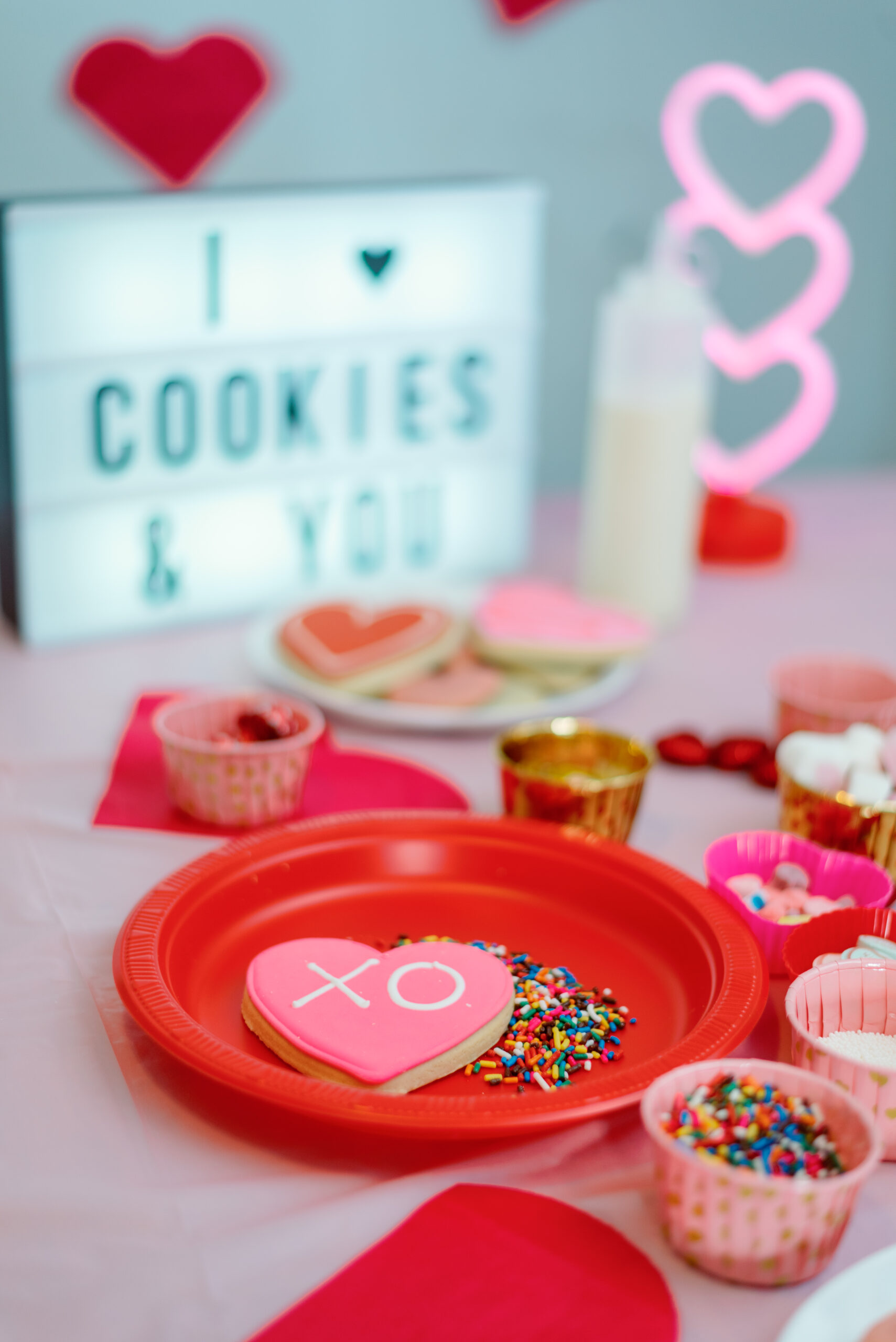 Location, Location, Location
Every good party needs a good location, but with sprinkles and icing that can stain, your location is extra important for this gathering. Set up an area that's easy to clean or even set up tables outside if the weather is nice. 
Set the Scene
Add up the number of people attending and make sure everyone has a place to decorate. I recommend using card tables and folding chairs to keep icing off your "real" furniture. 
Cover your table with a plastic tablecloth, or even wrap the top with fun wrapping paper if you want to make the decor pop! This will make cleaning up much easier. 
At each seat, set up a sturdy paper plate, extra napkins and plastic knives for spreading icing. 
Candy takes cookie decorating beyond regular sprinkles! Separate all the candy you want to use into cupcake liners and spread them out. Use more containers with less candy so little hands can get what they need without making a mess. Wondering what candy to use? Try M&Ms, nonpareils, gummies, licorice, chocolate chips, white chocolate chips and kisses. Instead of buying sprinkles, ask each guest to bring a jar of their favorites to share.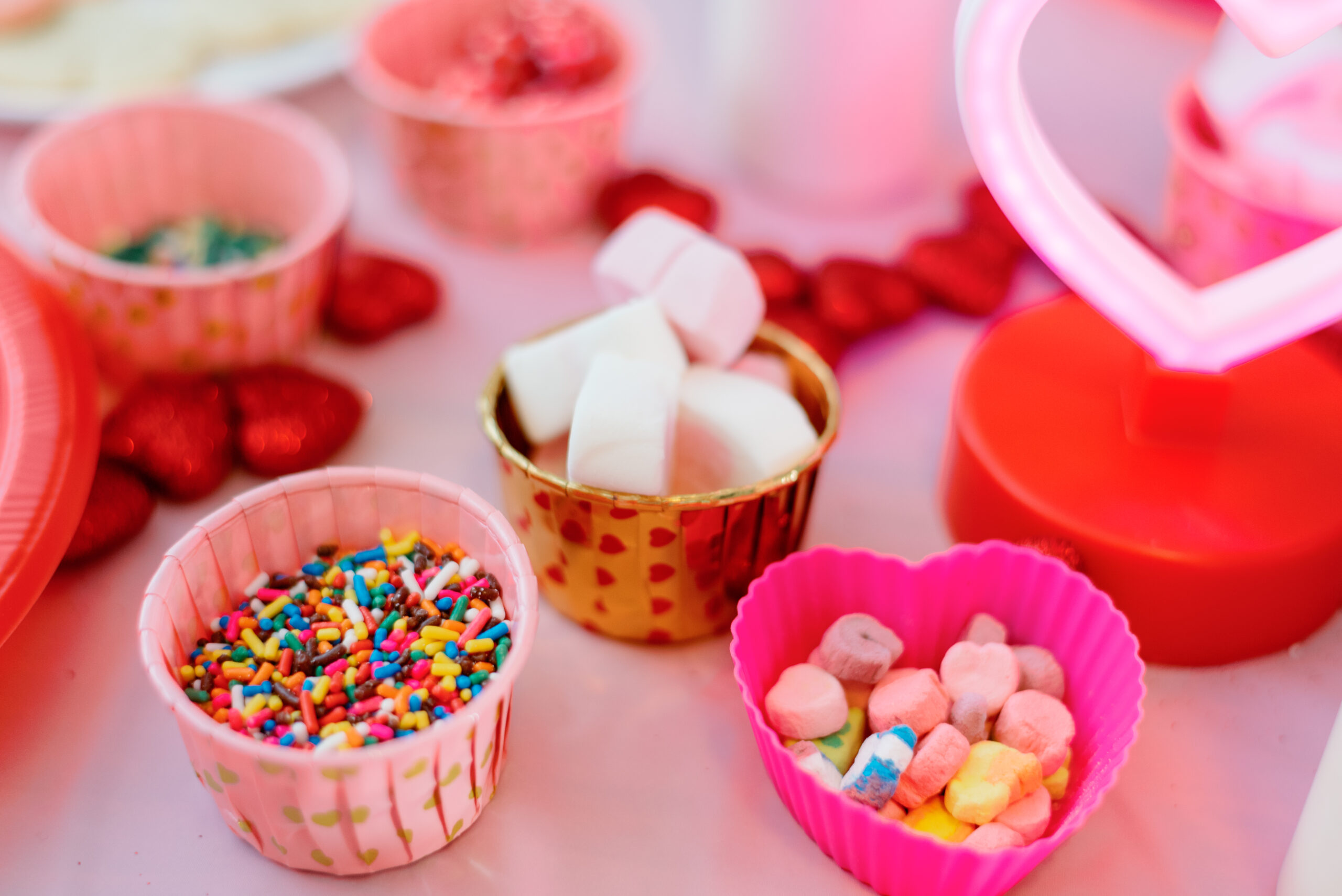 Cookies
Cookies are the most important part of the party! Don't feel like baking? Pick up packaged sugar cookies from the dollar store for a frugal fix, or order blank ones from your favorite bakery. 
If you want to bake cookies, you can make a mix (such as Betty Crocker) taste more like homemade by adding a dash of almond extract. 
Icing
Use royal icing for your cookies so the decoration will harden and you can stack them to transport home. 
Instead of piping bags or bowls or frosting, plastic squeeze bottles make for less mess. Just fill each one with a different color for easy decorating.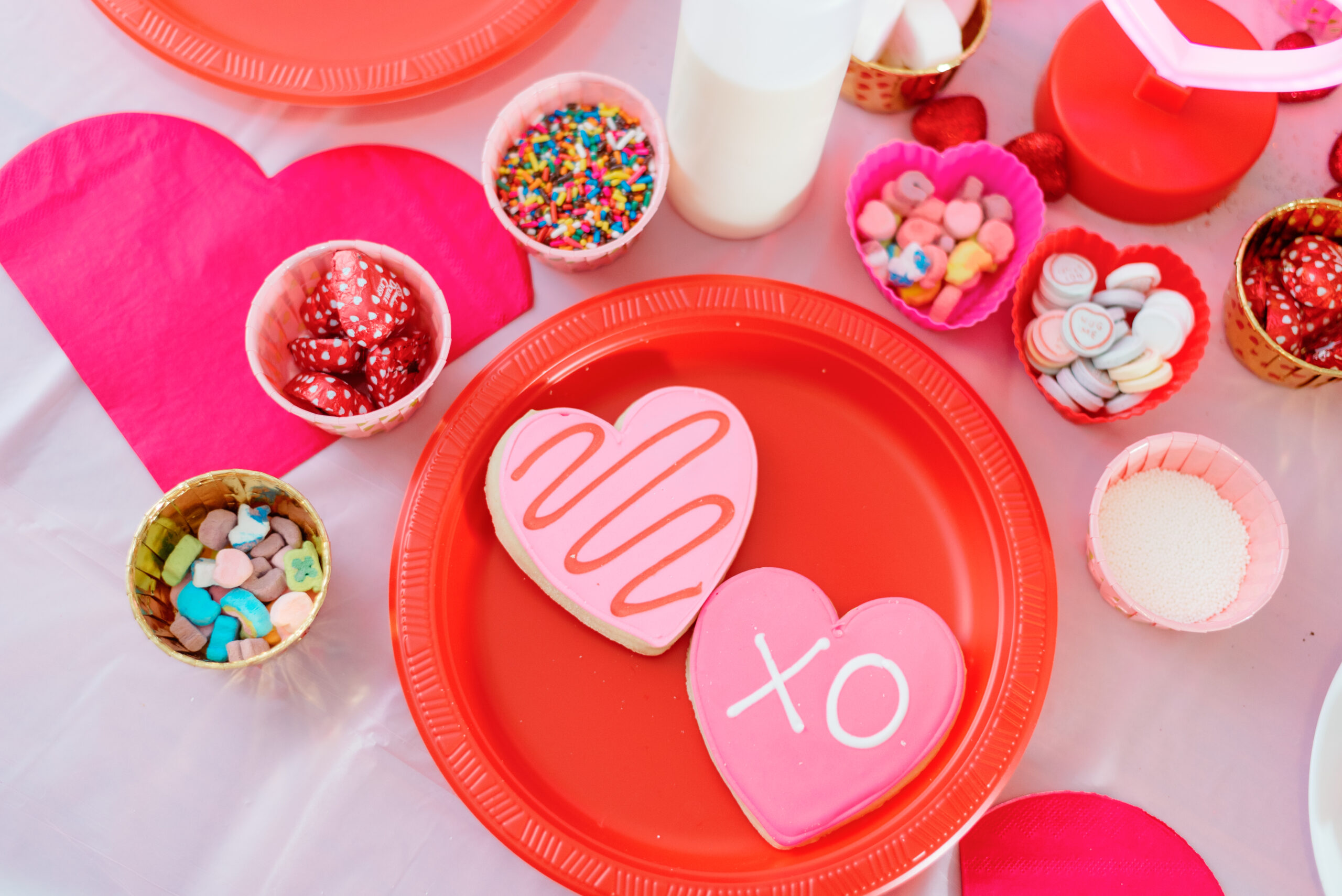 Royal Icing Ingredients: 
›› 4 cups powdered sugar (500g)
›› 2 ½ Tablespoons meringue powder
›› 6 Tablespoons water
›› 1 teaspoon vanilla or almond extract
Instructions:
›› In the bowl of a stand mixer fitted with a whisk attachment or in a large bowl (you will need an electric hand mixer) combine sugar, meringue powder and water. Beat on low speed until combined, then add vanilla/almond extract.
Join our list
Subscribe to our mailing list and get interesting stuff and updates to your email inbox.
Reader Interactions