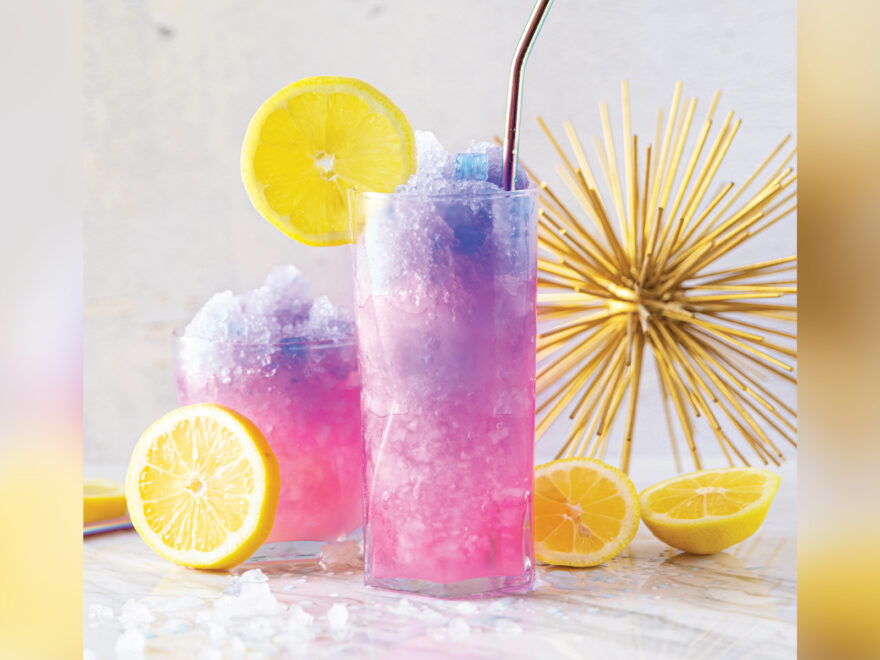 Photos by Jamie Alexander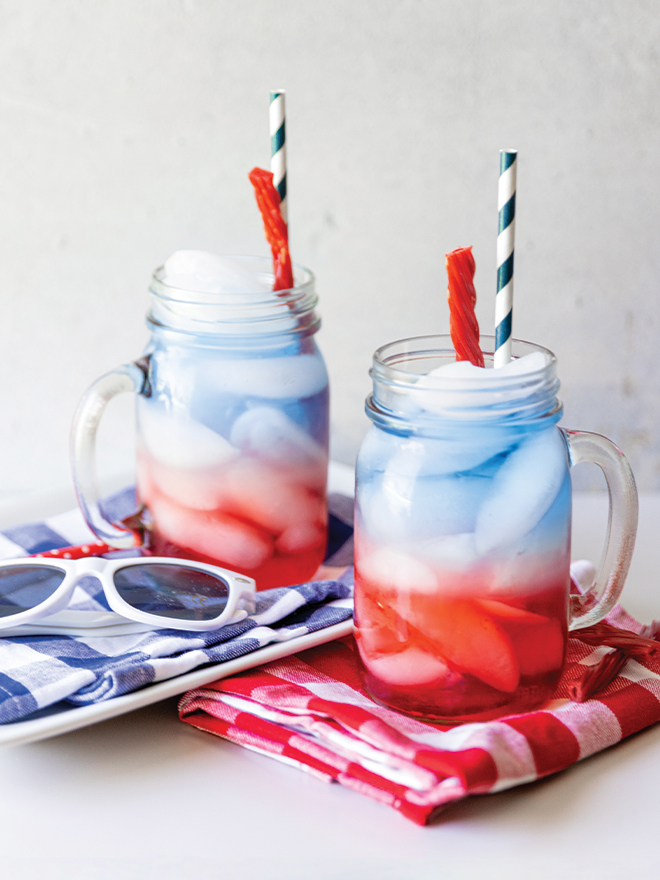 Patriotic Punch
INGREDIENTS:
›› Cran-cherry Juice
›› (kid-friendly) Pina Colada Juice
›› Blue Gatorade
INSTRUCTIONS:
›› Patriotic Punch is made by layering red, white, and blue drinks together. These drinks can be any type of drink that is red, white, and blue! The trick to layering is to be sure that you know each drink's sugar content. The larger the difference is in sugar content, the better your drink will rest in layers. The drink with the most sugar should be the bottom layer, and the layer on top should have the least amount of sugar. 
›› Pour the drink with the highest sugar into a glass, filling it up 1/3 of the way. Fill the glass up with a lot of ice (this helps to slow the juice while pouring the other layers)
›› Pour your middle layer slowly over the ice, filling it up another third of the way. After that, top your drink off with your final layer. 
›› Optional – snip the ends off Twizzlers to make fun straws! 
Easy Watermelon Slush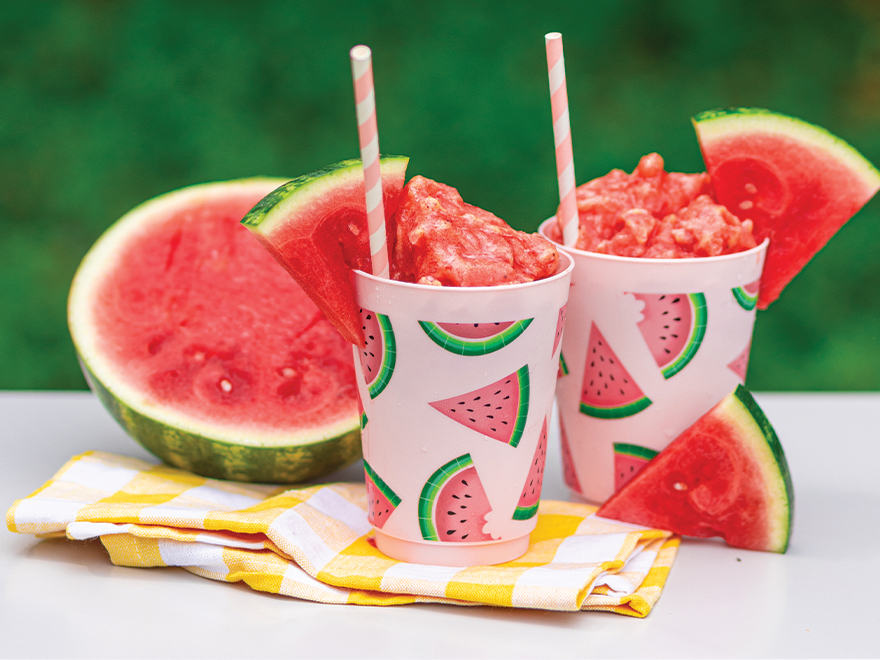 INGREDIENTS:
›› One seedless, medium-sized watermelon
(cut into 2" cubes – around 4-5 cups)
›› 1 lime 
›› 2 TBSP sugar
INSTRUCTIONS:
›› Freeze watermelon cubes in a single layer 4 hours (or overnight). 
›› Add frozen watermelon, the juice from 1 lime, and 2 TBSP of sugar to a blender and blend until pureed. 
›› Add to a glass and serve while still frozen! (Optional – you can also pour sprite over this mixture for a watermelon soda!)
Color-changing Galaxy Lemonade
INGREDIENTS:
• 3 TBSP Dried Butterfly Pea Flower (or tea bags)
• 4 cups water, boiled
•  Lemonade
INSTRUCTIONS:
›› The magic to this drink is in the tea made from the Butterfly Pea Flower. The flower is rich in anthocyanins, which are antioxidants and natural pigments in some plants that give them a blue color. If you add acid to the tea, the PH will decrease and cause the color to shift to a purple/red tint. Not only is it a natural way to add magic to a drink (and even various nutritional benefits), it is also extremely mild in flavor. This means it can be added to many things without dramatically altering the taste. 
›› Boil 5 cups of water and steep the dried butterfly pea flower inside (or tea bags) for about 5 minutes (until deep blue in color). Set the mixture aside to cool. You can also optionally fill ice cube trays with some of the tea to make more of a "galaxy swirl" with the colors. In the photo, I made crushed ice with butterfly tea, and left some in ice cubes as well, to make my drink have lots of different splotches of colors. If you pour the tea directly on the lemonade, you will get an ombre effect until mixed. 
›› Fill a glass with lemonade, then pour the tea on top and watch the magic! (Optional slush like the photo: Fill three quarters of the glass with regular crushed ice, then add some frozen butterfly pea flower tea crushed ice to the top (and add a few uncrushed tea ice cubes). Pour lemonade over ice). 
Join our list
Subscribe to our mailing list and get interesting stuff and updates to your email inbox.
Reader Interactions