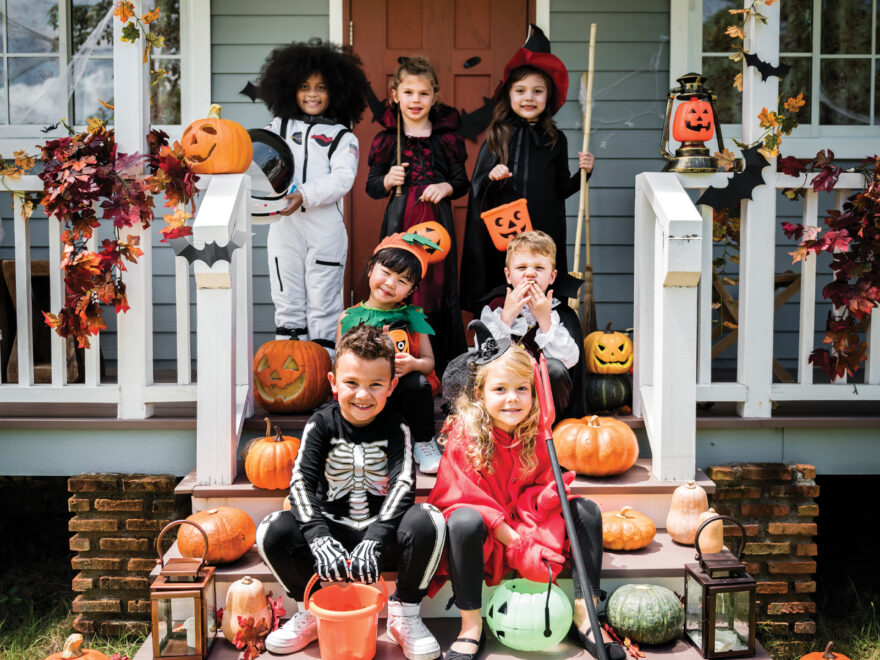 Coffee with a Cop
Wednesday, October 4 @ 7 – 9am 
(McDonald's North)
Thursday, November 16 @ 7 – 9am 
(Antler Specialty Goods)
Throughout the year, officers from the Henderson Police Department will be visiting local businesses and establishments to allow the community to share some coffee with them, ask questions, and be able to put a face and name to the officers which serve in your community.
2023 Henderson Lions Club Arts and Crafts Festival
Saturday, October 7 – Sunday, October 8 @ 10am – 4pm 
John James Audubon State Park 
The Lions Club Arts & Crafts Festival in Henderson, KY features a large variety of arts and crafts and all items from vendors are handmade and one of a kind. This is the perfect time to purchase gifts for the holidays or to just grab lunch from one of the many food trucks and take a stroll around the park. Bring your friends and family for a day of relaxing and to check out some of the most enjoyable artisans and craftspeople showing off their wares. Admission to the festival is free, but there is a $5.00 parking fee for visitors good for the entire day of arrival. Shuttle service provided throughout the park as a courtesy from the Henderson Lions Club. All information for the Arts and Crafts Festival can be found on the Henderson Lions Club website listed below or by emailing [email protected].
Fifth Annual Chili Cook Off
Saturday, October 14 @ 11am – 1pm
Downtown Henderson 
Don't miss the event that sells out every year! 1) Order your chili mug online and pick up at the Chamber office – they will have a limited number of chili mugs available on site at the event. Cost is $12. Your mug is your ticket. 2) On October 14th, check in at the Chamber tent to receive your spoon and 1 voting ticket.
3) Sample chili from all of the participating teams. 4) Use your ticket and/or cash to vote for your favorite(s). 5) Shop the Market on Main! While you're sampling delicious chili, you'll be raising money for local non-profits! Every dollar and ticket placed in each team's jar will be donated to a non-profit of their choosing. Mugs will be available for preorder mid-late September.
Campground Halloween
Friday, October 13 & Saturday, October 14
John James Audubon State Park 
Book your campsite, get your costumes ready and pull out your spookiest decorations–you won't want to miss this pre-holiday fun! Contests, magic show, trick-or-treating, and MORE FREE activities will take place throughout the weekend. This event is for campground guests only, so reserve your site before they're gone. Go to ReserveAmerica.com today!
Road to the Rodeo
Saturday, October 28 @ 5pm
Henderson County Fairgrounds 
Join in for a high energy horse show, food, games, and fun for the whole family. Events include Extreme Trail, Bash N' Splash, Texas 8, Dueling Keyhole, Calf Roping, Freestyle, Pole Bending, Flag Racing, and Barrel Racing.
Art Hop
Friday, November 3 @ 5 – 9pm
Downtown Henderson 
Stroll the quaint streets in downtown to visit pop-up galleries featuring more than 50 artists from around the region. Enjoy, admire, and purchase original works of art. It's the perfect opportunity to start your holiday shopping early in Henderson while enjoying complimentary food, beverages, and entertainment. For more information, please call 270-826-7505.
Diamonds and Denim Gala and Dinner
Saturday, November 4 @ 5:30 – 11pm 
Farmer & Frenchman Winery
Join the annual "Diamonds and Denim" Gala to benefit Healing Reins of Kentucky, Inc.  Begin your evening with appetizers and drinks during their social cocktail hour, from 5:30-6:30.  Enjoy a delicious dinner at Farmer and Frenchman and an entertaining live auction.  Then dancing starts at 8:15pm.
Special guest speakers include Coach Kermit Davis, head coach for the Ole Miss Rebels from 2018 to 2023.  Bid on our exciting live auction items that include a PGA Championship trip, Land Rover Excursion, Kentucky Castle stays, UK Basketball and Football tickets, exciting trips and more!  All proceeds benefit our local 501c3 non-profit Healing Reins of Kentucky, Inc. and fund several programs of Equine Assisted Services. For more information, please call 270-854-3150.
Join our list
Subscribe to our mailing list and get interesting stuff and updates to your email inbox.
Reader Interactions