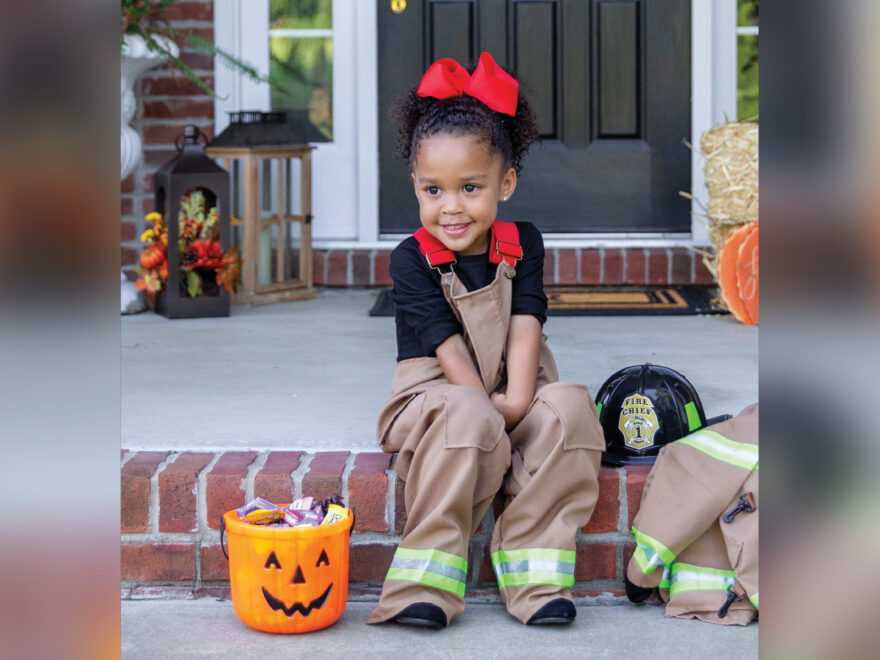 Highway 60 Yard Sale 
Saturday, October 1 – Sunday, October 2
The Highway 60 Yard Sale–running 200 miles through Livingston, Crittenden, Union, Henderson, Daviess, Hancock, Breckinridge and Meade counties in western Kentucky. The sale is held annually along US 60 from near Muldraugh, KY west to near Paducah, KY, along US 60. There are 200 miles of bargains and one-of-a-kind finds. Plenty of restaurants and hotels to meet your needs, along with gas stations and convenience markets.
The 8th annual Lions Club Arts and Crafts Festival
Saturday, October 1 – Sunday, October 2@ 10am – 4pm (both days)  |  John James Audubon State Park
Enjoy another year of vendors selling a wide variety of arts and crafts. There will be games, music, great food and much more. Admission is free. For more information, please call 270-844-3383.
Campsite Halloween Decoration Contest
Saturday, October 15 @ 10am  |  Trick-or-Treating @ 4-5:15pm  |  John James Audubon State Park 
Book your campsite now and get your costumes ready and pull out your spookiest decorations. Audubon's Park Naturalists will meet you at the Campground Shelter for some pre-holiday fun. Free activities for campers are planned throughout the day to get you in the Halloween spirit. The beloved Campsite Decorating Contest should provide lots of friendly competition as campers compete to win prizes for their site. Trick-or-Treating for campsite children will take place from 4-5:15 P.M., so prepare your little ghosts and goblins to stop at all the designated Trick-or-Treat Stops around the campground. Come prepared with candy to hand out. For an event schedule or further information, please contact: Lisa Hoffman at 502-782-9727.
Market on Main & Chili Cook-Off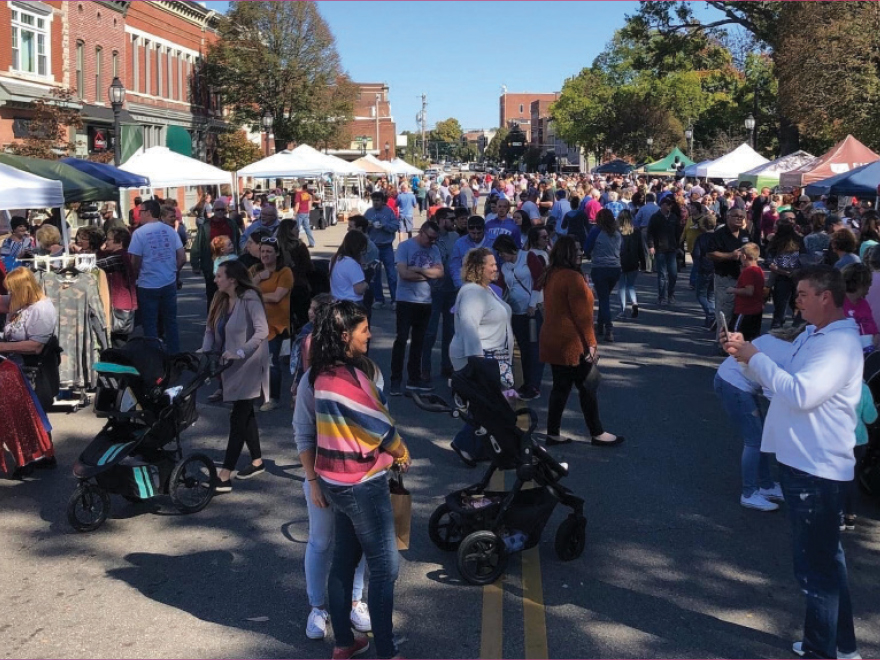 Saturday, October 15 @ 10am – 3pm  |  Main Street between 1st and Washington
Bring your family downtown to shop! Artisans and handcrafters representing a wide variety of media will be set up on Main Street between Washington Street and 1st Street. Come browse antiques, art, and handcrafted goods. Also sample some of the best local chili recipes! For more information, please call 270-827-0016.
Sara Evans in Concert 
Wednesday, October 19 @ 7:30 – 10pm  |  Preston Arts Center
Multi-platinum entertainer Sara Evans is the fifth most-played female artist at country radio in nearly the last two decades with five number 1 singles that include "No Place That Far," "Suds In The Bucket, "A Real Fine Place To Start," "Born to Fly," and "A Little Bit Stronger," which spent 2 weeks in the top spot. A "stunning, country voice" says Rolling Stone. For more information or to purchase tickets, please contact Natalie Singer at 270-826-5916.
OWL-O-Ween Night 
Saturday, October 22 @ 6 – 9pm  |  John James Audubon State Park
"HOO" goes there?? It's the park Naturalists with Boo and Owlivia, our two wonderful owls! Come get into the Halloween spirit at John James Audubon State Park as everyone enjoys a spook-tacular night of crafts, film, and live animal demonstrations, all while learning about these beautiful nocturnal birds of prey. Cost of admission is $15.00, and parents should drop their children off at the front desk of the Audubon Museum no later than 10 minutes before the event's start time. Please contact Lisa Hoffman at 502-782-9727 for more information.
Little Rembrandts Halloween Bash ages 3-6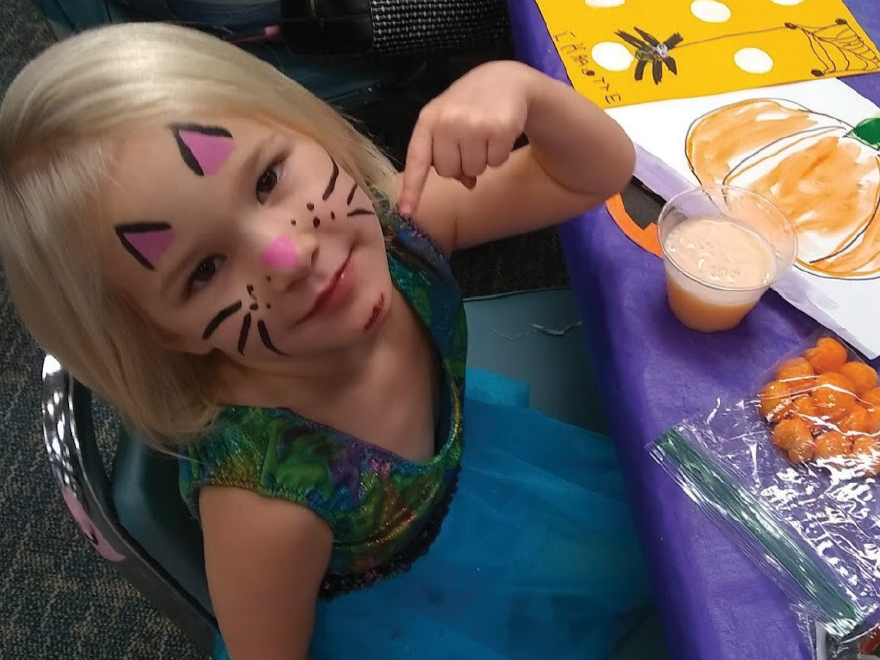 Saturday, October 22 @ 10:30-11:40am  |  John James Audubon Museum
Bring those little goblins dressed up in their FAVORITE costume for family un at the annual Halloween Bash. Kids will be drawing, painting and discussing lines, shapes and color. Dress for a MESS, as always. Students must be accompanied by an adult. Pre-registration is required. Cost is $7. Reserve your spot at 502-782-7918.
Spooky Tales and Nighttime Trails 
Saturday, October 29 @ 6:30 – 9pm  |  John James Audubon State Park 
Join the park Naturalists in a frightfully fun evening of night hikes and ghost stories, led by our friends at RiverTown StoryTellers at the River's Bend. Cost of admission is $5.00, all ages welcome. Hiking starts at 6:30 PM, story telling starts at 8:00 PM. Hikers are advised to wear sturdy closed-toe shoes as well as warm layers of clothing, to account for the variable weather conditions and cool nighttime temperatures of late October. Contact Lisa Hoffman at 502-782-9727 for further details. Please note that alternative indoor activities will be implemented, in the event of inclement weather.
Art Hop 2022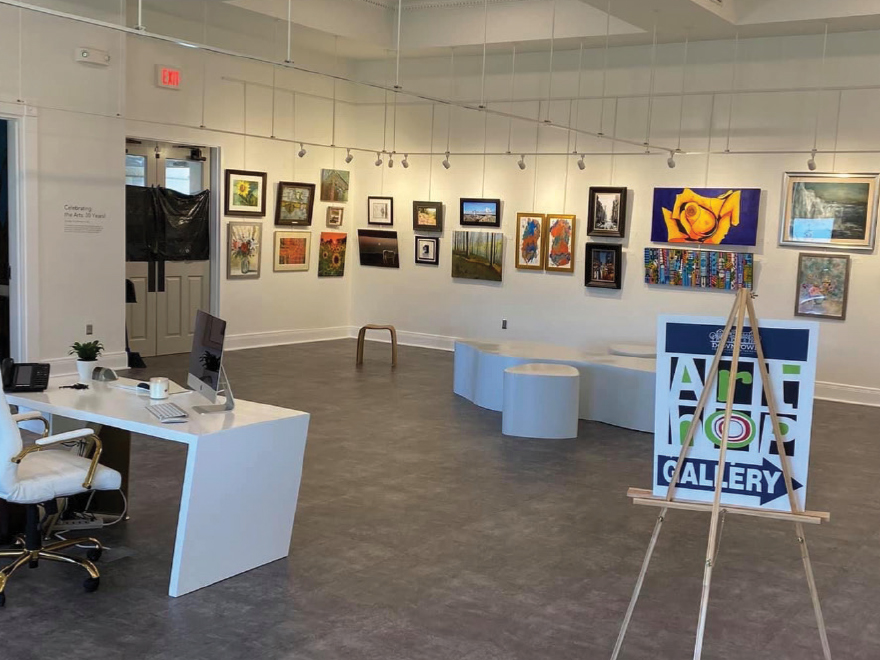 Friday, November 4 @ 5 – 9pm  |  Downtown Henderson 
Downtown locations turn into pop-up galleries for this annual event celebrating artists from the Tri-State area and beyond.  This will be a night of art, music, and delicious treats. Come on out and support the arts!
Join our list
Subscribe to our mailing list and get interesting stuff and updates to your email inbox.
Reader Interactions