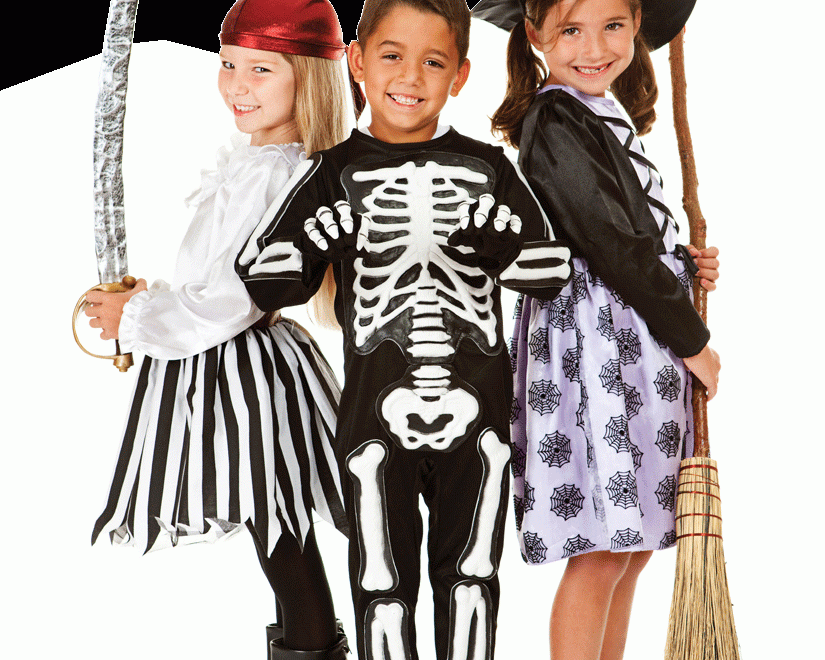 Spooks & Legends Walking Tour
October 27th @ 4-7pm
Depot Community Room
Guided walking tour through downtown Henderson presents myths and legends of Henderson's past. Stories are based on factual history as well as shared folklore. Tickets are $10. Proceeds benefit the Monument Restoration Fund.
Halloween Bash ages 3-8
October 27th @ 10:30am-12pm
John James Audubon Museum
Bring those little Goblins to the Audubon Museum for a fun morning of Halloween ART. Wear your costumes if you'd like. Pre-registration is required. An Adult must stay with the students.
Cost: $5
Contact: Kim McGrew-Liggett, Audubon Museum at (270) 827-1893 or [email protected]
"Creatures of the Night" After Dark Hike
Saturday, October 27th @ 7pm
John James Audubon State Park
It's almost Halloween—are you afraid of things that go BUMP in the night? Join the park naturalists, if you dare, for this after dark hike. It's a scare-free event, but you'll learn about some of the fascinating and perhaps creepy creatures that make their way through the nocturnal hours of the night. Be prepared for a 2.1-mile hike over hills and a staircase. 
Cost: $2 admission
Contact: Lisa Hoffman at (270)826-4424 or [email protected]
Adult Halloween Hullaboloo
October 30th @ 12:30-2pm
Are you 50 or older and looking for some Halloween fun? Dress up in your Halloween costume for an afternoon of tricks, treats, and hullabaloo!
Aquila's Theatre presents Frankenstein
October 30th @ 7:30-10pm
Preston Arts Center
Signature Season Sponsor, Owensboro Health, and Toyota Indiana, Field & Main Bank, and the Raymond B. Preston Family Foundation are proud to present: FRANKENSTEIN! Aquila Theatre's production of this timeless classic will be bold and thrilling – while paying homage to the original, frightening writing of Mary Shelley. 2018 marks the 200th anniversary of Frankenstein being published! Join us the day before Halloween for this thrilling production! Season Packages and Single Tickets are on-sale NOW!
*This production may not be suitable for young children.
Halloween Trunk-or-Treat Extravaganza
Saturday, October 27th @ 3-6pm
Audubon Kids Zone to JFK Center
Join us for a truly special and unique community Halloween event–the Halloween Trunk or Treat Extravaganza. Arrival time is between 2:30PM and 3:30PM at the Audubon Kids Zone, where we will have games, music, candy, and a rip-roaring good time! Next, walk the mile-long Trunk or Treat line extending from AKZ, west on Powell St, then south on Alvasia to the JFK Center. Businesses, churches, and organizations will be setup along the route, and this year there will be plenty of candy to go around as we know just how many people we can expect to join us for such a fun day! At the JFK Center, Greater Norris Chapel, Seventh Street, New Jerusalem, Race Creek, and First Missionary Baptist Churches, as well as JFK staff and other volunteers will have traditional Halloween games, inflatables, face painting, plenty of food, and so much more spread out inside and outside JFK's grounds for families to enjoy until dark.
City of Henderson 
Trick-or-Treating
There are no formal hours for trick-or-treating within the City, but Henderson Police Department recommends that it end before 6 p.m. and that those who are open to trick-or-treaters turn on their porch light.
Downtown Henderson 
Trick-or-Treating
Wednesday, October 31st from 3-5pm.
Trunk-or-Treat at Henderson General Baptist Church
Wednesday, October 31st @ 5:30-7pm
2880 Zion Rd. Henderson, KY
*Free hot dogs while supplies last
Trunk-or-Treat at First United Methodist Church
Wednesday, October 31st @ 3-5pm
338 Third Street Henderson, KY
Family friendly event with candy, popcorn, and inflatables.
Candy & Family Selfie Stations – First Baptist Church
Wednesday, October 31st @ 3-5pm
Elm Street – Downtown Henderson
As part of the community's downtown trick-or-treating, go station to station trick-or-treating and then head over to the selfie station to take pictures in your costumes! 
Join our list
Subscribe to our mailing list and get interesting stuff and updates to your email inbox.
Reader Interactions