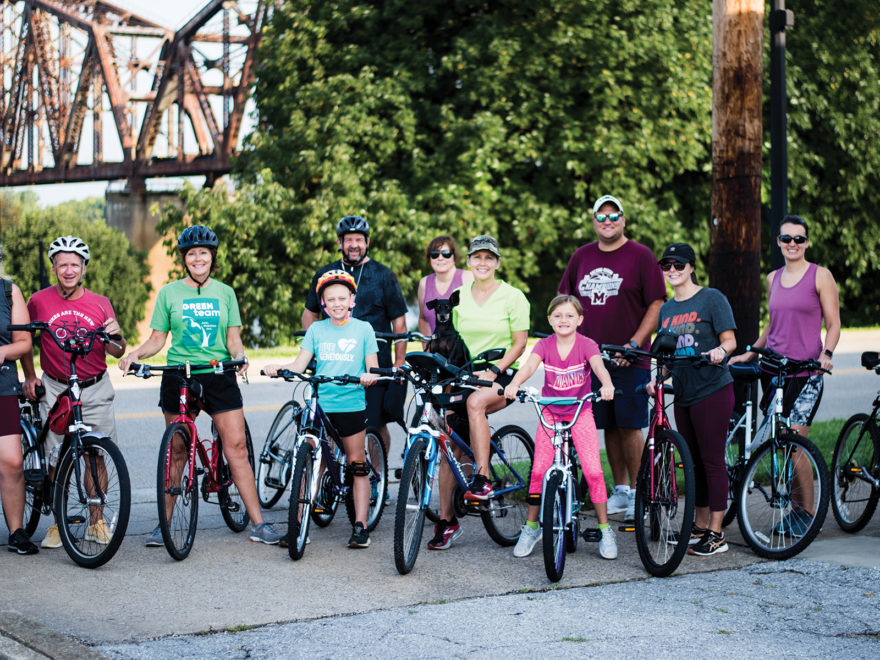 Photos by Chelsie McElfresh
These rides take place on Fridays at 9AM and Saturdays at 8AM and focus on bicycle safety. The Saturday rides are a little longer than those on Fridays, but both days are for all age groups and all skill levels. Mr. Priest emphasized that the rides were "no drop rides," meaning that no one gets left behind. 
Learning Bicycle Safety
Some of the primary standards of bicycle safety involve indicating actions verbally. For example, when approaching an intersection, the first person in line should yell out "stopping" and the rest of the bicyclists should repeat the word "stopping" all the way down the line. There are also several hand signals that are used to be properly safe, including gesturing which way one is turning by extending a hand out in that direction. 
One of the most important rules of bicycle safety is to ride with the flow of traffic. Mr. Priest expressed his concerns for some of the bicyclists he has seen around Henderson, as they were not following proper procedures. "Some people don't know those basic measures, and in Henderson we have the walking trail on the river, but unfortunately those were not designed for bicycles. Bicycles are not to be on the Henderson Riverfront walking path." Mr. Priest wants to encourage bicyclists in the area to ride in the road and to follow the rules of traffic.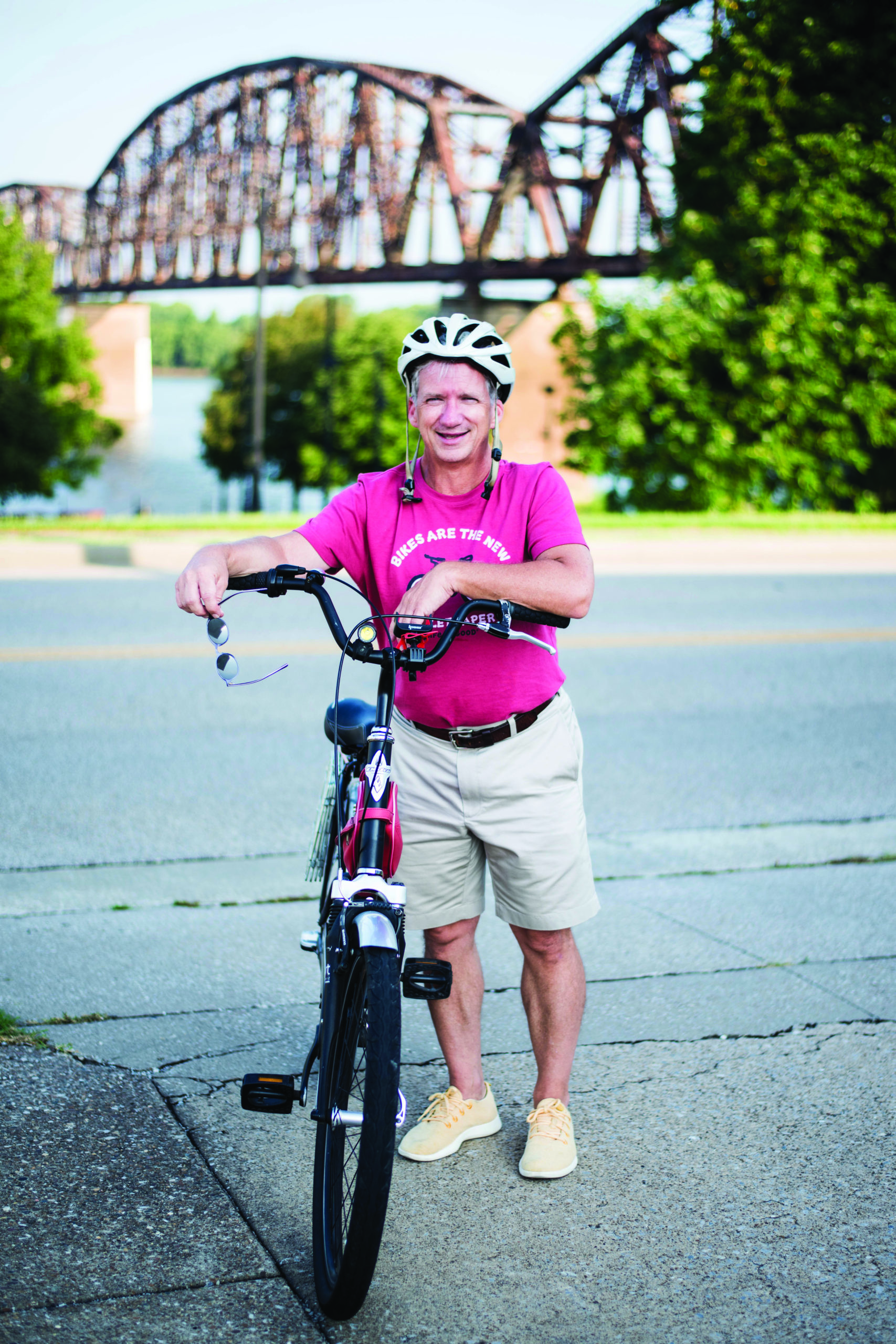 Encouraging Healthy Exercise
Safety is not the only important part of these community bicycle rides. They are also about getting to know the town and encouraging healthy amounts of exercise for all ages. The Friday rides proceed downtown from 11th Street to Sand Lane, then they circle back to 3rd Street. On Saturdays, the route goes out to Highlander Acres and then comes back around to the downtown area. Each ride differs in length, but Mr. Priest believes that both are quite doable even for a beginning bicyclist, especially since the group chooses to be very aware of staying together. 
The Start of Something New
These bicycle rides started at the beginning of the pandemic. Mr. Priest observed several people that did not know that they were not following proper safety rules. As an avid bicyclist, he believed that he had the know-how and the ability to help out the members of his community by offering to teach them how to be safer and how to enjoy themselves more during a ride. One recurring member on his community bicycle rides is local teenager, Reagan Abbott, who also benefited from private safety lessons from Mr. Priest. She is one of the primary reasons that Mr. Priest started to spread his bicycling knowledge around Henderson. 
Leslie Abbott, Reagan's mother, was thrilled to have someone like Mr. Priest available to help her daughter. "Reagan needed to know the rules of the road and how to get across town safely. She needed to gain experience and confidence with someone who knew what he was doing." Reagan has enjoyed learning about safety and now feels more confident riding her bike around town. "The bicycle rides are always nice. It's just about becoming familiar with your surroundings and seeing what it's like to be in a large group. Other than that, it's just something enjoyable to do on the weekends," Reagan said.
Since the start of these rides, they have grown in popularity and size. "There have just been so many good things that have come out of it. Recently, we had 24 people attend on one ride. I even heard a family of five stay back and continue to ride afterwards that used the proper signal of 'car up' when a car was coming their way. It's just a really good feeling." Mr. Priest is hopeful that these rides will inspire more people to get out and enjoy the sunshine.
The bicycle rides will be continuing until at least the end of September and are likely to go on for longer if the weather permits. To find out if they are still occurring, check out the Downtown Henderson Partnership's website.
Join our list
Subscribe to our mailing list and get interesting stuff and updates to your email inbox.
Reader Interactions