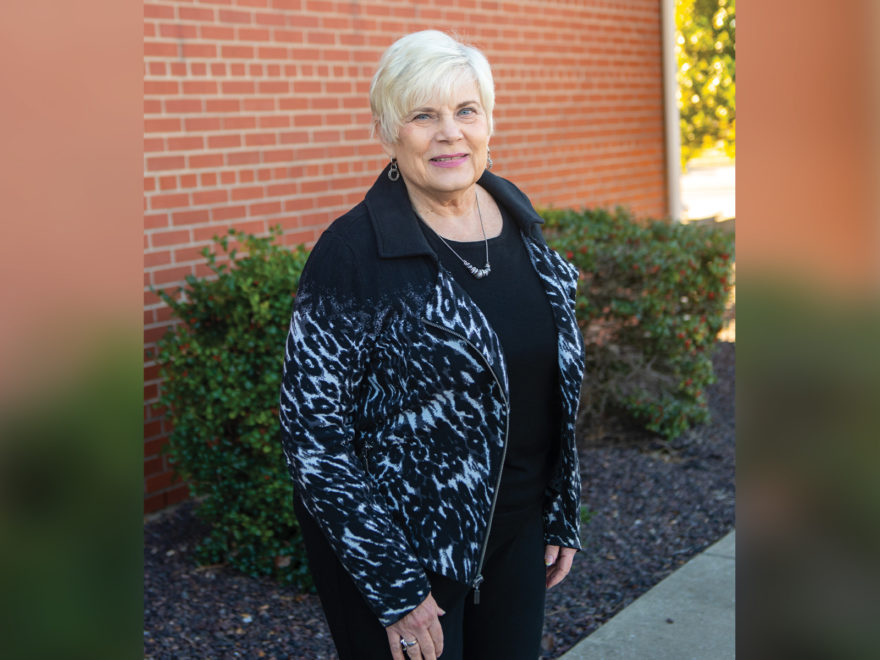 Photo by Darrin Phegley
While primary teachers are a vital part of a child's education, there are some members of the school system that often go unrecognized for going above and beyond their duties in their attempt to nurture children and facilitate a positive learning environment. Substitutes must be ready to take over for the primary teacher at a moment's notice. They often find themselves in an unfamiliar classroom with students they have never met and are asked to continue the lesson plans of a teacher they may have never spoken to. It is not easy work by any means, but one teacher and substitute has been educating for over 48 years and has no plans to stop any time soon.
Shelley Latta graduated from the University of Kentucky in 1971 with a Bachelor of Science in Elementary Education, grades 1 through 8. In 1980, she received her Masters degree from Murray State University. She is a Lexington native, but moved to Henderson County, which was her husband's hometown, shortly after graduating from UK. From there, she went on to be a substitute for both Henderson City Schools and Henderson County Schools before they merged together. In 1975, she started to teach science at what was then Henderson County Middle School and then moved to South Junior High before it transformed to South Middle School. After the switch, she stayed at South and taught the 7th and 8th grades, but most of her time was spent teaching 7th. She also became the science coordinator at South. She retired in 2005 but started substituting after and has done so ever since.
A Passion for Teaching 
At the beginning of the year when Shelley was a full-time teacher, she would always tell the students what she expected of them. She expected them to do their best, but she also made sure to emphasize that she knew that everyone's best was not the same and that not everyone would make an A+. As long as they did their work, stayed organized, accepted responsibility, and followed directions, Shelley promised to do her best, too. She would often stay up late to return grades the day after the papers were turned in and made sure to go over all assignments with the students so they had a better understanding of the material. She said that it wasn't unusual to find her in the building at 10 or 11 PM finishing up grades and lesson plans, especially after her son went to college. 
When Shelley began substituting, she most enjoyed meeting new students and having older students remember her from a previous time she subbed.  Shelley wrote: "I enjoy substituting because I get to meet all of the middle school students. I don't always get to know them as well as I knew my students when I was a full-time teacher. However, there are always those students who touch your heart and they are always glad to see you! It's so nice to think that you are able to help them feel better about themselves." 
Shelley substitutes at North and South Middle Schools because the age range is her favorite. She has one son, Chris, who is married and has three sons. They live in Charlotte, North Carolina while her mother lives in Lexington. 
Shelley usually subs every day she is allowed to each year, but she has found it difficult to continue substituting during the pandemic, primarily because of her older, at-risk family members. She plans on continuing to sub during this difficult school year but staying as safe as possible, too.  This is her 48th year of teaching in the Henderson County School System, and she still really enjoys it. We thank Shelley for her lifelong commitment and wish her the absolute best as she continues to be a substitute in our schools.
Join our list
Subscribe to our mailing list and get interesting stuff and updates to your email inbox.
Reader Interactions