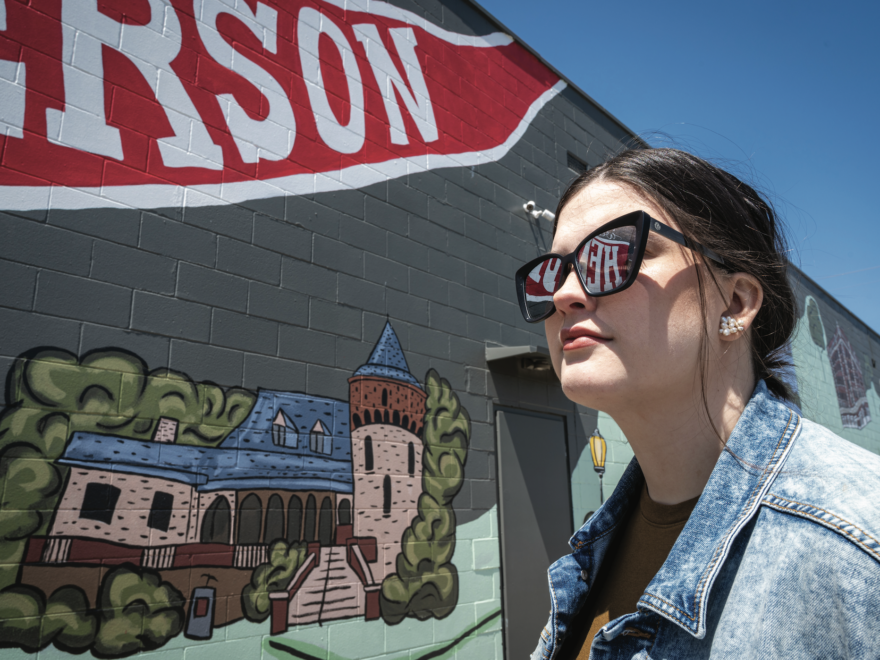 Photo by: Darrin Phegley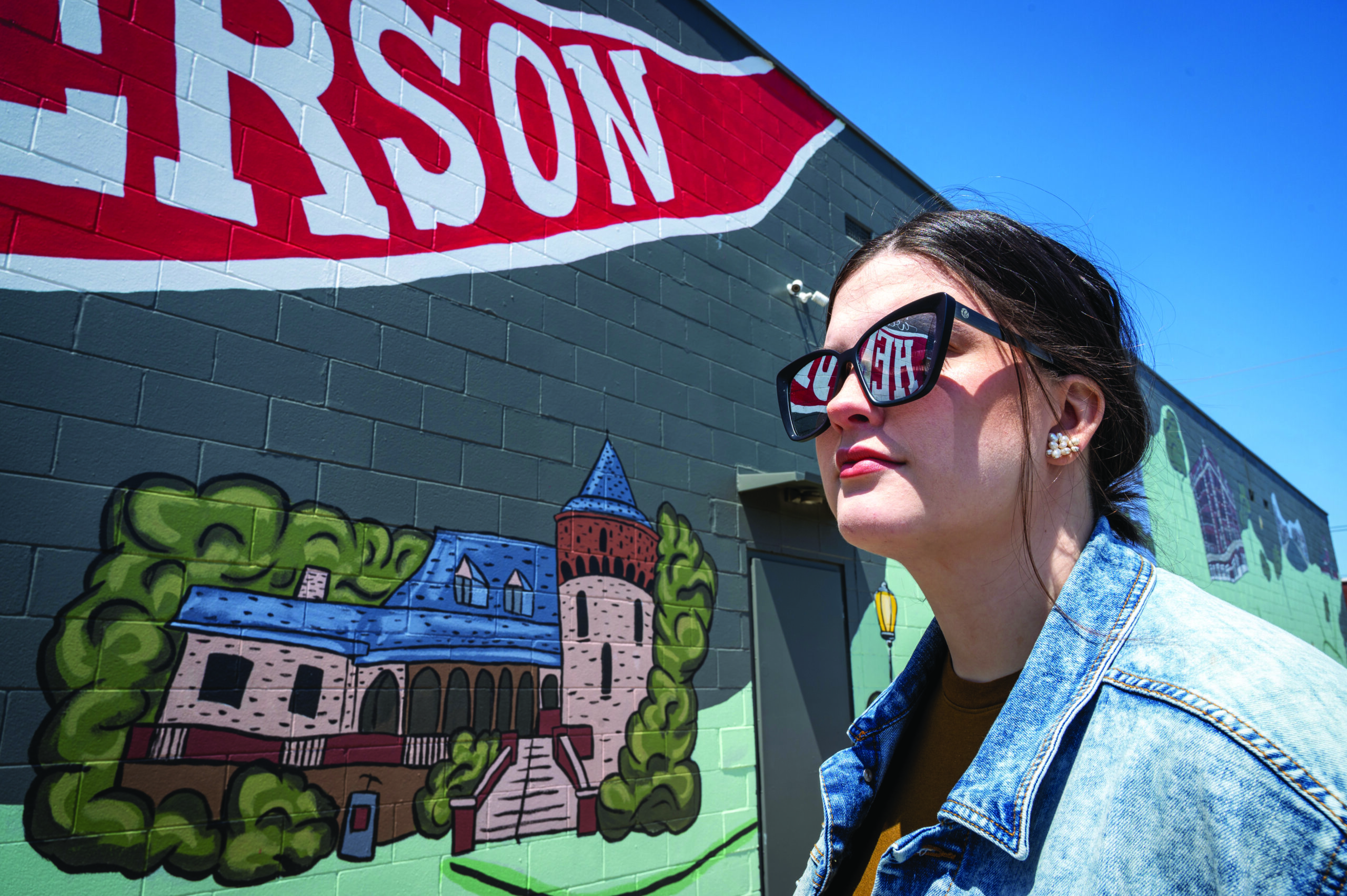 Hadlie claims that she started drawing at age 11 or 12. After some time, she started to take an interest in photography, as well. She says she has always had an interest in art, but it was her grandpa that inspired her to keep going. She says she will always remember what her grandpa told her in high school: "Hadlie, you're good at photography, but you're great at art, and you can really go somewhere with that." Hadlie says her family has always been very supportive of her and her art, but her grandpa was always one of the ones to push her to continue. After his passing, Hadlie found out that her grandpa was an artist himself. She has in her possession a few pieces of art on yellowed paper that he made at age 13. Hadlie stated: "I think that he had always wanted to go into that but couldn't, and when he saw that I could he really pushed for me to do it. I think that having that support system made me really get into it." Hadlie's artistic inspiration comes from more than just her family, as well. Hadlie states that she has been inspired by famous painters such as Pablo Picasso, Vincent Van Gogh, and Frida Kahlo. 
Hadlie's art career has taken off, and her most recent project has recently been completed. The mural on Tomblinson's Funeral Home, while very new, has already become a staple in the Henderson community. "The Henderson Mural," also known as "The Map of Henderson," depicts several local landmarks that all Hendersonians know and love. Included in the stunning mural are Ellis Park, Audubon Park, the Riverfront bridge and a lovely riverboat, the Soaper building, the Train Depot, the Henderson County Public Library, the Central Park fountain, a smaller version of the mural found at the Perch, and more. Intertwined with the landmarks are lampposts, trees, and several other delightful smaller paintings that make the whole project feel connected. 
"A Bushel and a Peck," owned by Hadlie's mother, while no longer possessing a physical storefront, is still booming by selling pieces on Facebook and other social media sites. The store can be found at "A Bushel and a Peck" on Facebook and
@KYaBushelandaPeck on Instagram. Hadlie, while at the storefront, took custom commissions where she painted Bourbon bottles with many intricate, personalized details that the customers are sure to adore. Hadlie still currently takes commissions and can be contacted at h[email protected] or through the store for more information.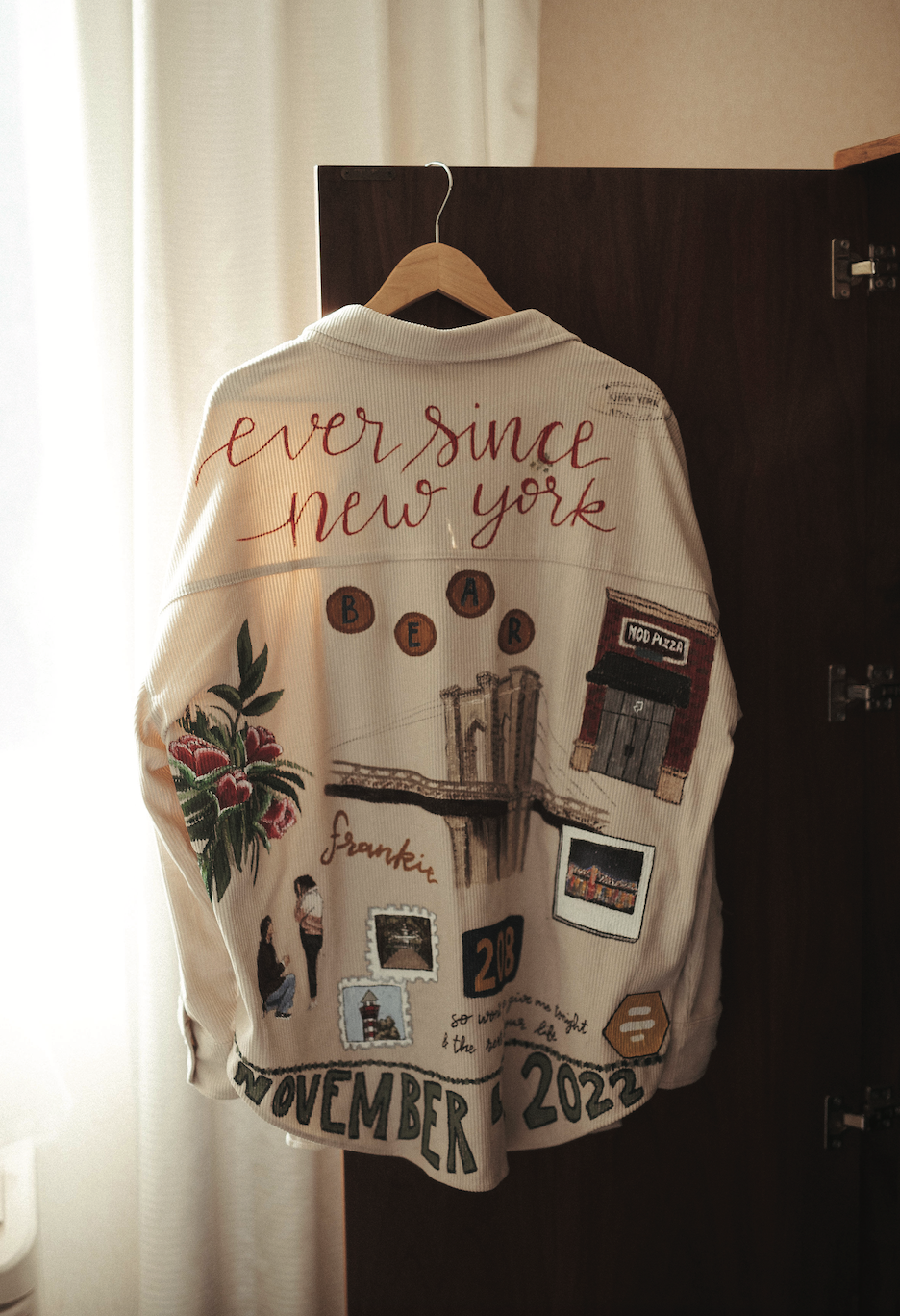 When asked what about Henderson inspires her to create such beautiful artwork, Hadlie replied: "I grew up there. I have always wanted to do art, and I didn't really know if there was a career in that. Right before we started 'A Bushel and a Peck', I was working at this other job. The job was great, the people were great, but it just didn't fit. My mom and I had so many conversations about it and she said 'We can try this in Henderson. We can try this storefront and try to sell your art.' At this point, I had done a few pieces but I hadn't really done much custom stuff. When I opened the commissions, Henderson just welcomed me with open arms. I got so many orders and I still get a ton of orders from people in Henderson and I still have customers that I've had since the beginning. There was art in Henderson but not a lot, but I still took that chance and Henderson said, 'keep it coming.'"
Hadlie's creativity does not end there: Hadlie also designed multiple clothing pieces for her recent wedding. "I wanted to do a custom jacket for me that was more than just the 'Mrs. Long' or 'bride.' I wanted it to tell our story. On the jacket I have everything from our first date to when we got engaged. It has things like the number of our house and our pets' names and just… everything." Hadlie did the same with her husband's tie, and also painted custom shoes for him to wear on their special day. On one shoe, an adorable picture of Baby Yoda (from the "Star Wars" show "The Mandalorian") surrounded by white flowers and greenery adorns the leather. On the opposite shoe, similar flowers and greenery highlight a painting of Boba Fett, another character from the series. 
In the summer of last year (May 17th-July 23rd), Hadlie displayed several of her art pieces at Gallery 101 in downtown Henderson. In her gallery, Hadlie featured paintings of bottles and cans that had flowers sprouting out of them. Hadlie showed a painting of a can of "La Croix" that had been crushed and then brought to life with vibrant color and textures, with greenery flowing out of the top. Hadlie also completed another mural in the hallway between the Henderson Tourism Department and Gallery 101, as well as a mural for Magnolia Bridal in Evansville.
Hadlie's advice to future artists is to start doing commissions, even though it can be intimidating. "Still do the stuff that you love and put it for sale but start doing commissions to get your name out there. People will share it, people will support you, and the next thing you know you'll be selling your pieces all the time." 
Hadlie thanks her family, including her husband, her parents, Kennie and Angela Comer, and her grandparents for all the support they have given her. 
Hadlie's future promises far more than only art. Hadlie and her husband, Spencer, have recently announced that they are expecting a baby in the fall of this year. Hadlie will be creating a mural for her baby's nursery and hopes that this will lead to future projects of doing at home murals. We wish Hadlie and Spencer all the best on their new journey to parenthood. Thank you, Hadlie, for bringing so much creativity to Henderson and beyond. 
Join our list
Subscribe to our mailing list and get interesting stuff and updates to your email inbox.
Reader Interactions