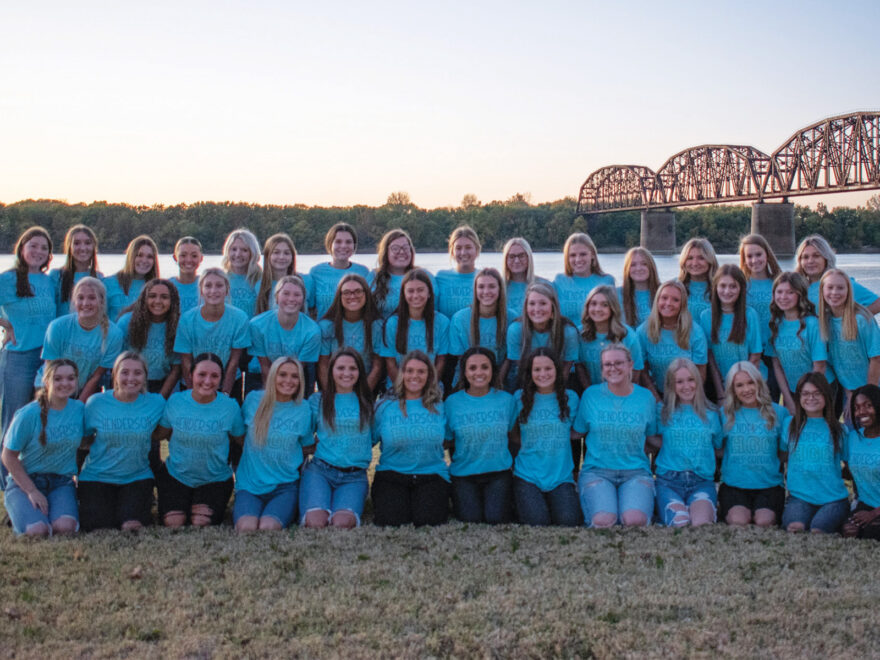 The Henderson Cotillion is an entirely student run, all-girls organization that has made it their mission to help the Henderson community. Since June of this year, the Henderson Cotillion has helped out with community service at New Hope Animal Rescue, Matthew 25, the Jeep Rally through Audubon Chrysler, and the Susan G. Komen walk. They have much more planned, including helping with the Henderson Christian Community Outreach organization and Adopt-a-Family, in which they plan on buying presents for three families using money from their Halloween party. The group also plans on donating feminine products to the Father Bradley Women's Shelter, donating stuffed animals for tri-state children's hospitals, donating blankets to the nursing homes in Henderson, participating and running an "adopt-a-thon" for the Humane Society and helping with the Tri-Fest in the upcoming year. These charitable helpings are tentative, but we can be sure that the Henderson Cotillion will be active in the community.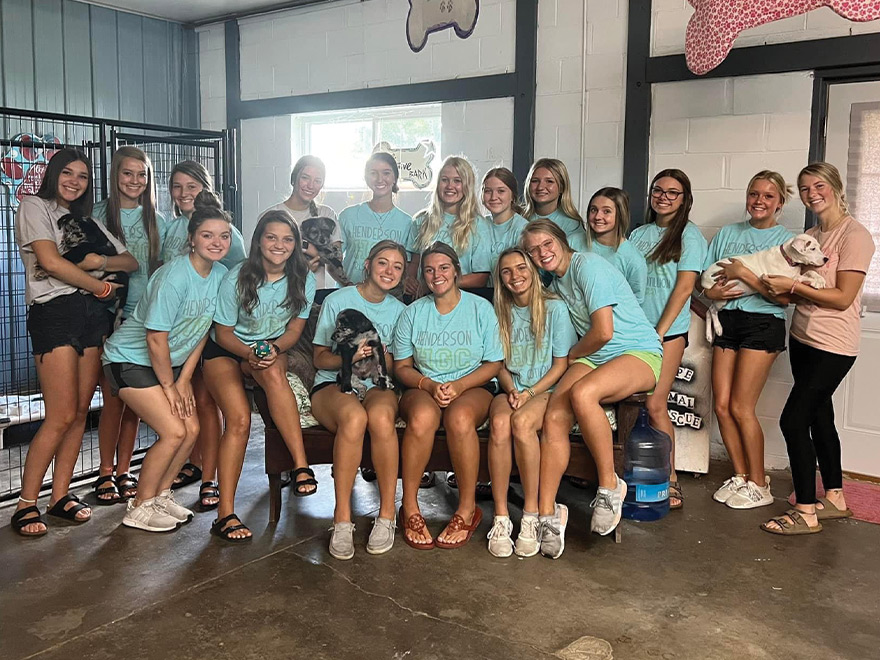 Being a Member 
In addition to all of the community service, Cotillion also offers many activities for its members. Some of the fun events planned are a mother-daughter tea party, big-little activities, a cornhole tournament and chili cookoff that encourages members to bring an important male figure in their lives, and more. The Henderson Cotillion sometimes partners with the Gentleman's Club of Henderson, a similar group for all male members. In December, there will be an alumni dinner for all past members of the Henderson Cotillion. 
The current officers have been working hard to get the members involved in helping the community. This is what they had to say about Cotillion and the impact the organization and doing community service has on them:
Cadence Woolfork – President
"Being a part of an all-girl philanthropy group has been such a great experience for me. Surrounding myself with like-minded young women who want to make a difference in our community is empowering to me.  Cotillion is like a safe space or an outlet from the day-to-day struggles that each of us encounter. We are all alike and different in so many ways and that helps us to connect to each other. I have made so many friends while being involved and made many connections in our community that can help me in the future.
My passion for community service comes from a desire to be a part of the solution to make things better. I am always amazed by the helpers, in every tragic story, you always see the helpers. I've grown up watching my mom volunteer, so it's always been modeled to me that if you are able to help you should!
Being the President of Cotillion has definitely been a lot of pressure. Cotillion hasn't always had the reputation that it does now. So, the other officers and I have been working extremely hard to shine a positive light onto this organization in any way we can."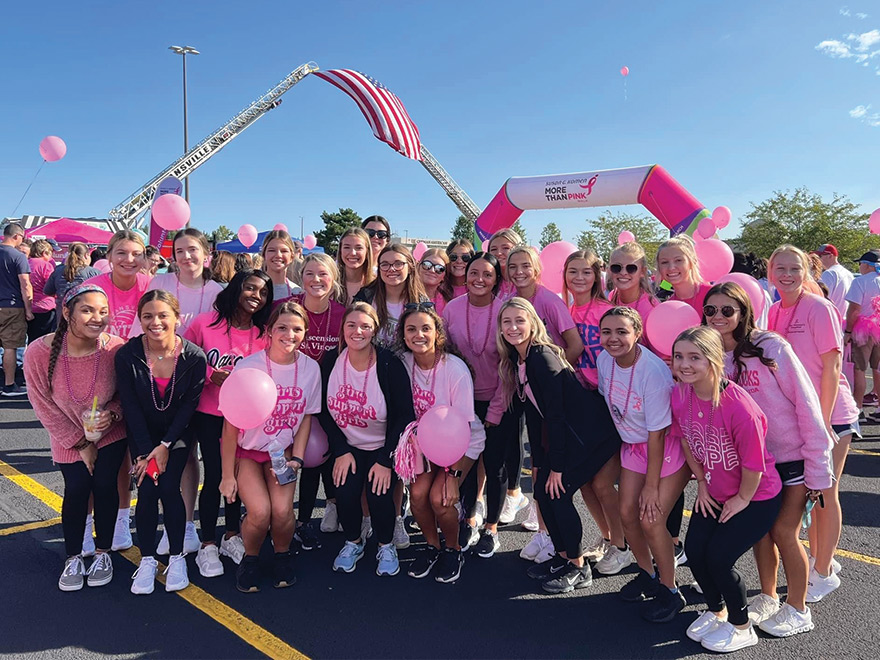 Talbot Crafton – Vice President
"I like to see people happy. Whenever you help someone and they tell you how thankful they are for your group, it makes me happy. To see other people thanking us for what we're doing makes us feel good. I'm excited to see where the rest of this year goes. We've had a lot of good participation and people willing to help out, so it's really exciting to think about everything we'll do."
Malia Baker – Secretary
"It makes me happy whenever all the girls can come to our activities and can help out the community. It helps the community itself and also the reputation of Cotillion. So, people see us doing good things in the community and it makes us look better. And since the officers are kind of the face of the organization, it makes us look better, too. It's a nice feeling. It's a lot of work on us, but it's worth it."
Lexi Kellen – Treasurer
"To me, Cotillion is a group of girls that come together and form relationships with one another. Being an officer of Cotillion has made me form my own relationships with each member. I truly believe that we have the best group of girls and look forward to serving the community and building more and more relationships with one another. 
"I find my passion for community service by knowing that I am truly making a difference in others' lives. I've always been told I've had a huge heart in helping others. I knew when I became an officer of Cotillion, serving the community was going to be our top priority! I have the chance to make an impact on others' lives and to me, that is what life is all about."
Thank you, Henderson Cotillion, for all of your hard work! 
Join our list
Subscribe to our mailing list and get interesting stuff and updates to your email inbox.
Reader Interactions